Growing Young People who are Prepared to Do Great Things
Young people are growing up in a world vastly different from what we experienced 30 or 40 years ago. Movies from our childhood movies with screens that broadcast in real time and allow human interaction are now REAL. We can make phone calls around the world through the Facebook app for free, as opposed to asking permission to call long-distance. For us, "Google it" meant a row of encyclopedias or the library; now, kids have information at their fingertips through their phones and computers.
Not a Soccer Mom is sponsored by Jagemann Outdoor Group
But something that hasn't changed for any of us, or our children, is the daily opportunity to grow beyond what we already know. While kids today have access to more information than ever before, not getting lost in that deluge of information is a new part of growth. Being able to stay connected to the world we actually live in, not a virtual world, or "world" we create in the ethereal landscapes of places like Minecraft, is a real challenge! Sports and the outdoors are one path to lead young people to growth. Firearms just happen to be the path that my family has chosen to wander, and it's led to some amazing opportunities to grow.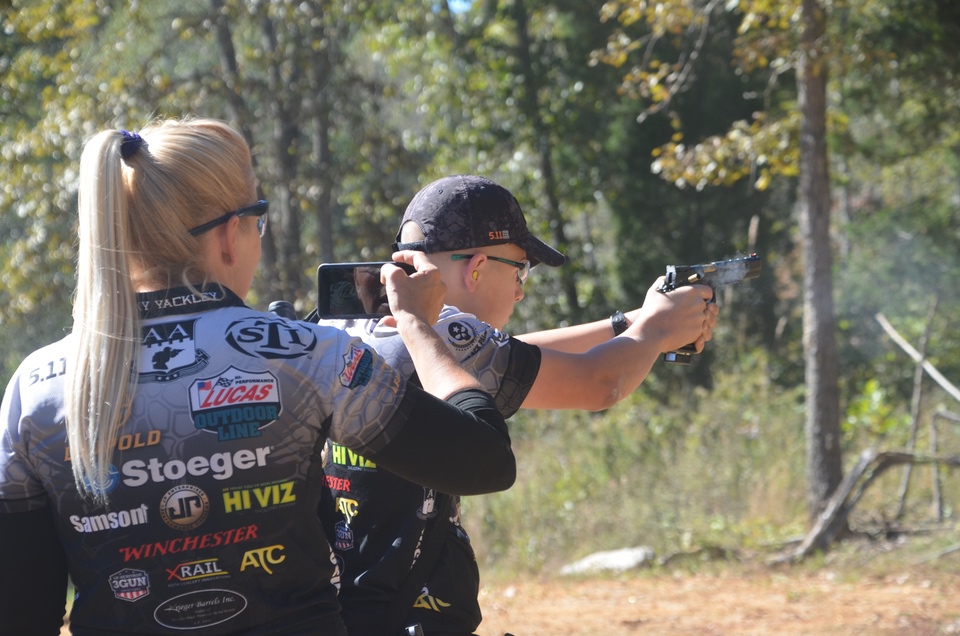 Our Journey
My family works in the outdoors all seasons. Three of us used to work teaching alpine skiing, but we are now outdoors practicing and competing with firearms. We also write about our travels and the gear we use in extremes of cold, heat, rain and mud. We embrace what a lot of other people avoid. It's not always fun to travel 1,500 miles in 20 hours, but sometimes it has to happen. That means we sleep in the car and push on … as a result, we see sunrises and sunsets, the stars over different countries, and many of the moments that other people sleep through. We take breaks from the travel to do a little work as we go. And while it might not be the thing you want to do at the end of 15 hours in the car, stopping at a mountain overlook to photograph some gear that has held up to a torture test certainly opens your eyes to new surroundings.
Push Your Comfort Zones
Competitions and our travels push us out of our comfort zones. That can be a push to train physically and mentally for challenges we anticipate, or working to train for what we can't anticipate – to think on our feet, be open and aware and mentally agile. That can be a shooting competition, like it is for us, or some other form of competition. But being able to adapt and plan a course of action, to strategize and adjust based on real-time conditions … that's a life skill. It's one many kids are spared from developing.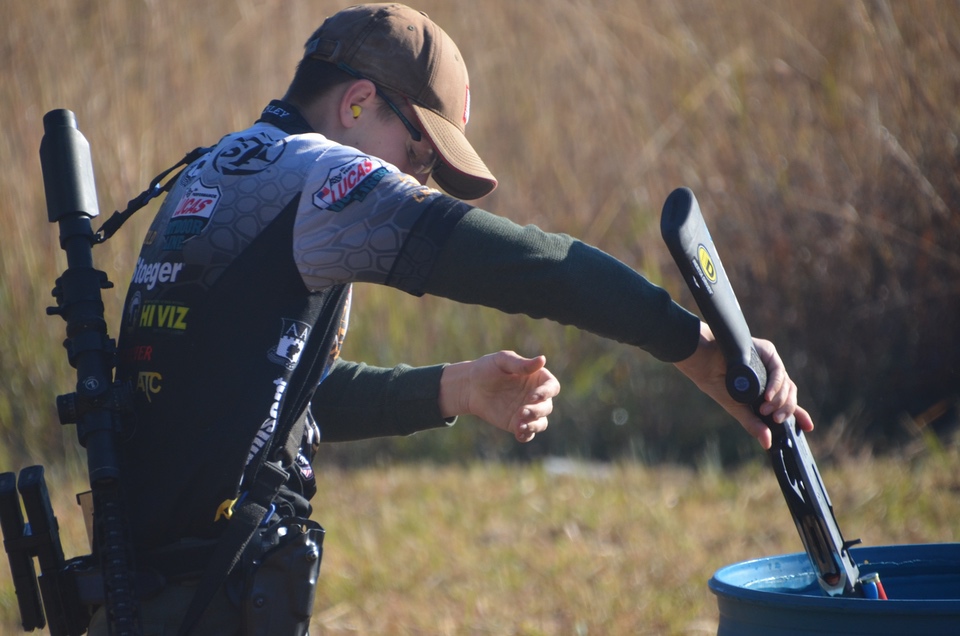 We recently had a big match with a blind stage. A blind stage has varying degrees of blindness- from "nobody can see it until the match starts" to something like this one, which meant that you had no information about it ahead of time, and very little information once you arrived at the stage. It was pretty simple in the end, but the lack of direction hurt a lot of us conditioned by the rules of competition to follow orders. In all competitions, we are not allowed to take certain actions (like pull the trigger) until we are told to do so. The worry about following the rules hurt me. But, I learned a lot. Some short-sighted people made the comment that because I had to shoot the match early due to my travel schedule, and my boys would shoot it with the regular competitors, that I would tell them what to expect for that blind stage. I have to laugh because as much as I wanted to give them a heads up, I also want them to learn. Those short-sighted people, are just like the parents who cannot let their kids fail. In my opinion, the parents are failing themselves and their children. By controlling every aspect of what you and your team or family does, you remove opportunities to learn. My boys learned from that stage and when they go out to face new challenges, their mindsets will be influenced by what they learned. The people who had inside information or someone tell them what to do, they'll need that hand-holding again because they didn't grow when they had the chance. And that is what so much of life is about – growth.
Growing Pains are Only Painful Because Someone Said So
How many times have you heard things like, "Painful as it is, you have to grow?" What if we taught our kids that the failures we learn from are not failures, but steps in becoming more tomorrow than you were today?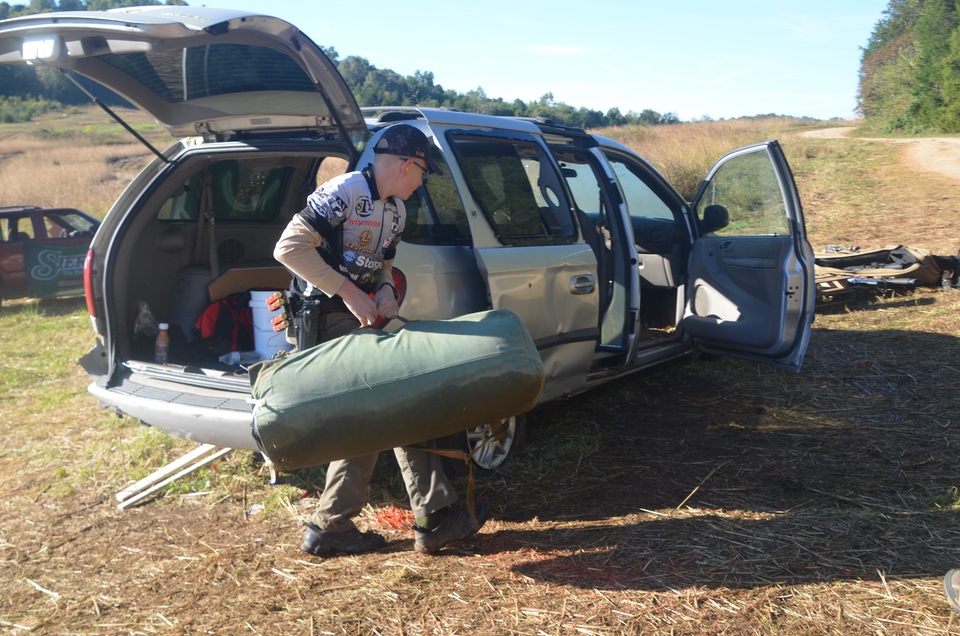 Growing means failing. And the more you fail, the more you learn, the more you grow. But to do that, it means opening your door, stepping out, taking risks and letting go of what constructs you built in your mind. It means being intellectually nimble enough to find your own path. That's a life skill that you can't teach; you have to take kids out and let them find their own path. Obviously, you do that with guidance. But all of the technology we have at our fingertips cannot outweigh critical thinking, and mental fortitude. Those are skills you have to nurture, test, and let them grow.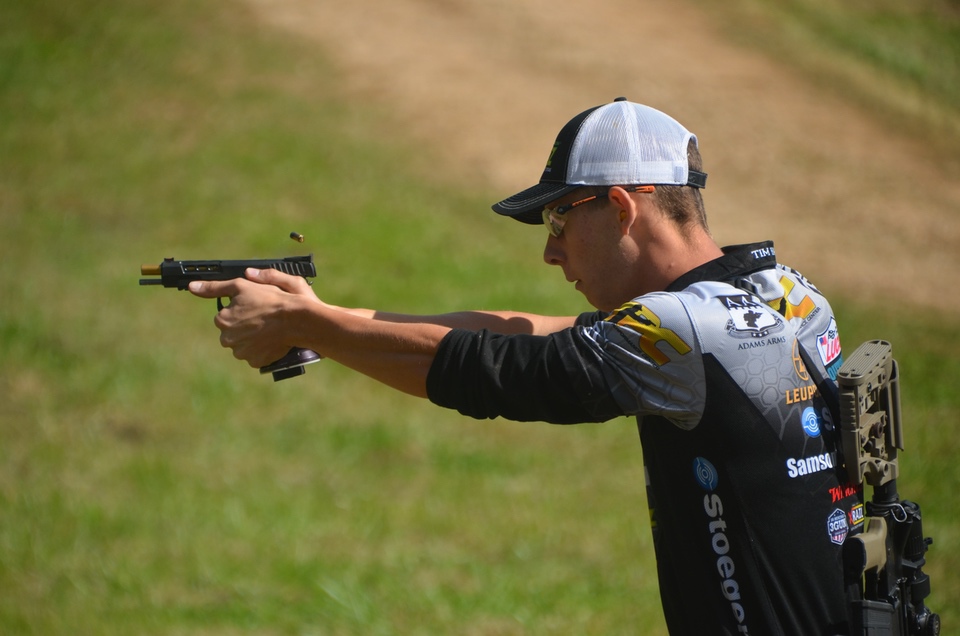 With Great Failures Comes Great Learning
For us, competitions have been a great place to nurture those skills. For other families, it's hunting or other sports. But let your kids go out and fail. The "real world" is full of failure. It's full of people who don't always get a trophy or a "great job." Teaching your kids that their motivation should come from inside, and that they should want ownership of their accomplishments. They should want ownership because of all the failures they've overcome building themselves into something great. So let your kids be great. Let them fail. One day you'll wake up to adults accomplishing great things.
About Becky Yackley

Becky Yackley primarily competes in 3 Gun, USPSA, Bianchi pistol, but has competed in shooting since 1989 in disciplines from service-rifle, to NCAA Air Rifle and Smallbore, air pistol and a little bit of long range rifle. She shoots guns and cameras at competitions around the country, and writes in her fictional spare time. Her writing can be found here The WON in her column titled "Not a Soccer Mom" and sponsored by Jagemann Sporting Group, as well as Guns America and Gun World. View all posts by Becky Yackley →
The Conversation