Crimson Trace Tactical Light Outdoor Drills
After going through the indoor, dry fire drills with my new Crimson Trace the CWL-202 tactical light on my AR, I took trainer Chris Cerino's advice and headed outside to a range that would allow me to move and to fire at multiple targets.
Sponsored by Crimson Trace
In case you want a refresher or didn't see that article, here's the first lesson in using a tactical, after-market, add-on light for a home-defense AR.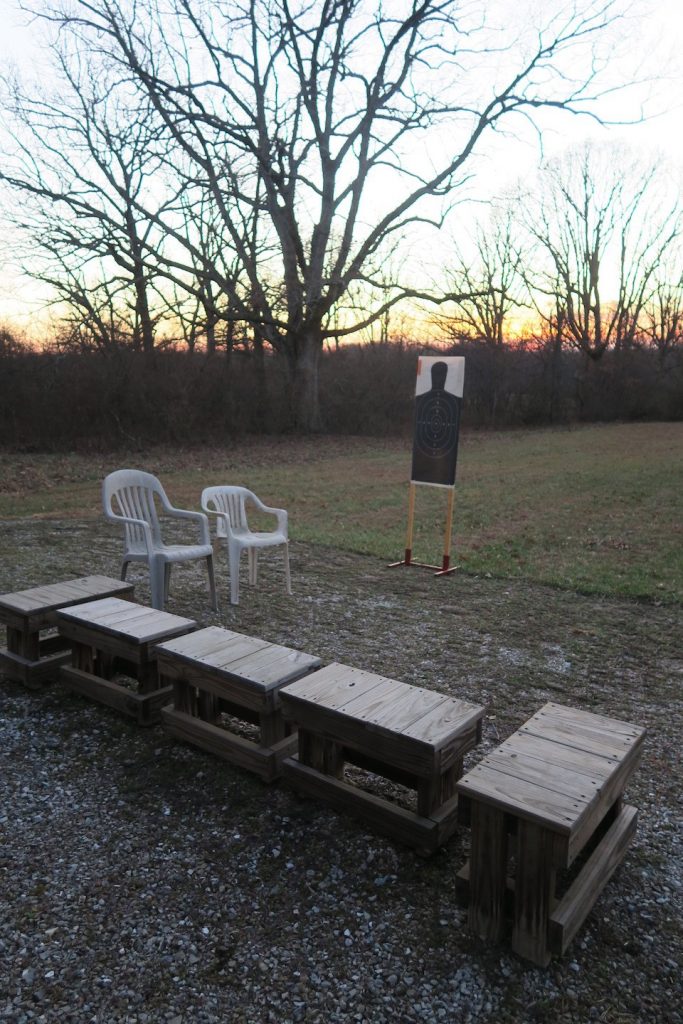 Before heading outside, I measured my great room, an area I feel would be a likely candidate for an intruder to want to check out. I took these measurements out to the range and set up some benches and chairs in the same configuration as the locations of our great room's couch and loveseat. When the sun started setting, I placed 2 humanoid targets in the room. They stand 6+ feet tall. I positioned them throughout the series of drills that evening in different areas of the great room, always ensuring that I had a backstop behind them on the range, as well.
Loading in the Dark
This is a great opportunity to make sure that you can load and unload your magazines in the dark. Keeping the gun pointed downrange, practice loading and unloading by feel. Make sure you know how to run the safety on your AR, too.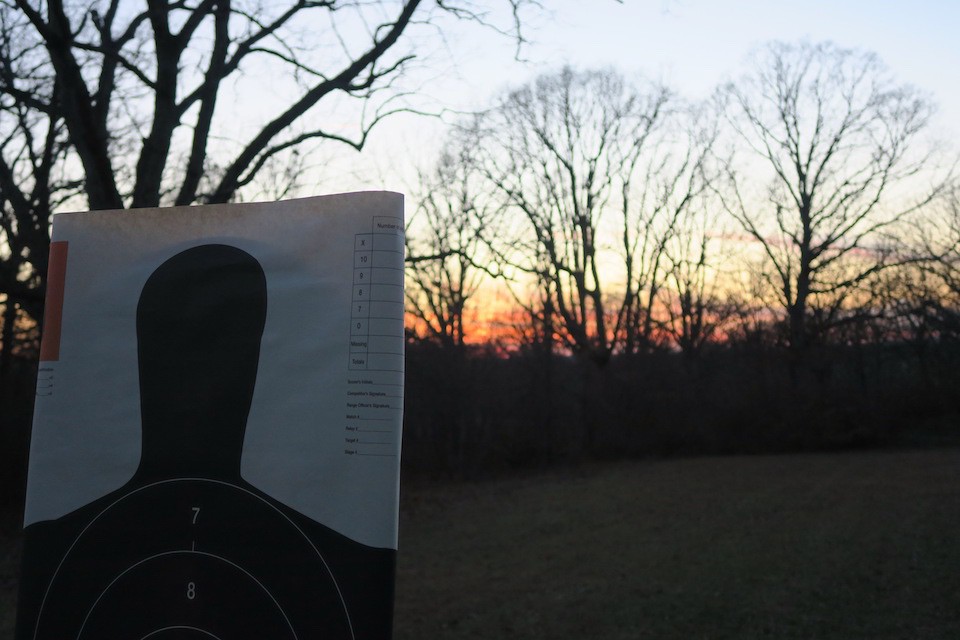 Light Placement
Before it gets dark, attach the Velcro strap on the light to your AR forend. Make sure that you can access the switches (tap-on/tap-off tail cap activation and remote on/off pad) with your support hand's fingers and also, practice turning the lights on and off. When it gets dark, practice operating the lights without ammunition in your gun, first. Get reacquainted with the system and teach your brain how to work in the dark.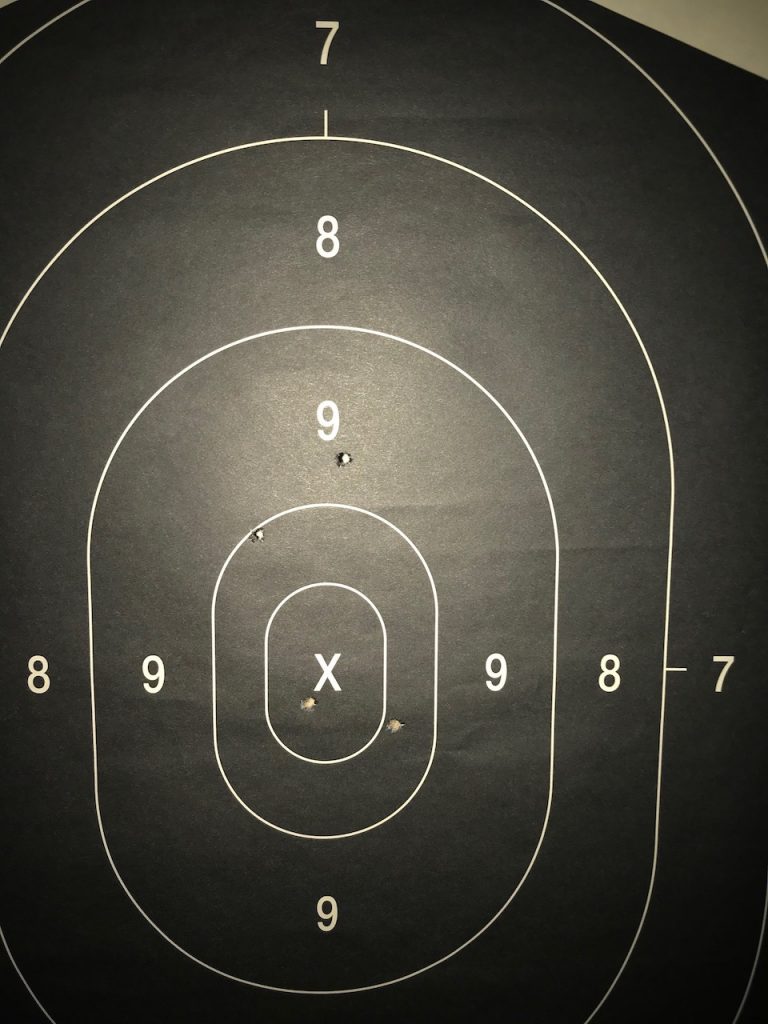 The Drill
I remembered that Chris said, "Using a weapon mounted light carries some responsibility since you are pointing a gun at everything you light up."
He added, "A light constantly on is a dead giveaway that you're there." So, just as I did indoors, I had to "paint" an area with light quickly and then turn it off and move. That's the tough part – the moving after turning off the light.
When I felt ready to run the drill, I went slow and steady. Now I was on somewhat uneven terrain and made sure I practiced footwork that didn't cross my feet while heading sideways. I was using the Smith & Wesson M&P15 Magpul MOE SL, which is our home defense AR. I like the weight and balance of it, and the accuracy. The farthest target was about 15 yards away, and I hit center mass with each shot.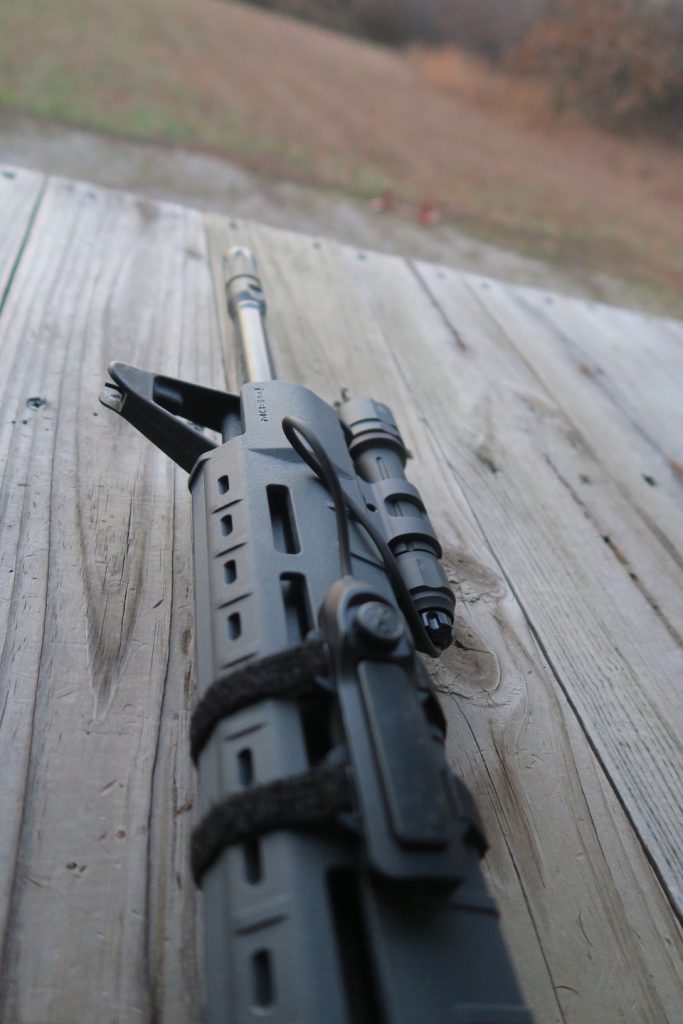 Refresher on this Crimson Trace Tactical Light
This CWL-202 Tactical Light comes in either 500 Lumen or 900 Lumen models. I used the 900-Lumen, white light model. If offers a tap-on/tap-off tail cap activation and remote on/off pad for personal customization. It fits these types of firearms (rifle, carbine or shotgun): M1913 Picatinny, Keymod® and M-LOK® style accessory rails.
Here are a few other specs:
Made of Anodized aluminum
Waterproof up to 1 meter
Impact resistant up to 1 meter
Includes M1913 Picatinny and Keymod®/M-LOK® attachments
1 hour, 25-minute battery life
5.3 inches
Weighs 4.9 ounces with batteries installed
May be used as an independent flashlight (handheld)
High output Cree XPL LED
Visit Crimson Trace to see this Tactical Light here. Normally $99.99, now on sale for $79.99.
Train with Chris Cerino Training Group in 2019.
About Barbara Baird

Publisher/Editor Barbara Baird is a freelance writer in hunting, shooting and outdoor markets. Her bylines are found at several top hunting and shooting publications. She also is a travel writer, and you can follow her at https://www.ozarkian.com. View all posts by Barbara Baird →