Grace Callahan on Why Shotgun Fit Matters
Grace Callahan in a shotgun shooting instructor at Griffin & Howe Shooting School, located at Hudson Farm in New Jersey, and a Syren dealer. She's also a rising star in the Sporting Clays world and is currently ranked 4th in the All American Points Race for the Ladies division. She's been a Master Class shooter since September of 2015 – which means she did well enough against the boys to get the "punches" to move up each class and had her first registered shoot in May of 2010 at age 15. Along with her High Lady win at the North Central Regional (besting the current National Ladies NSCA Champion by 3 targets), she has multiple wins at high profile events this year.

Syren Savvy is sponsored by Syren USA
Grace really wanted a fixed-choke gun (choked Modified and Improved Modified) and Syren doesn't currently have one, so she'll be shooting our Caesar Guerini Invictus I MSPEC with a custom stock made by Griffin and Howe, and will be shooting the Syren Tempio Sporting 3 barrel set (20, 28 and .410) for her sub-gauge events.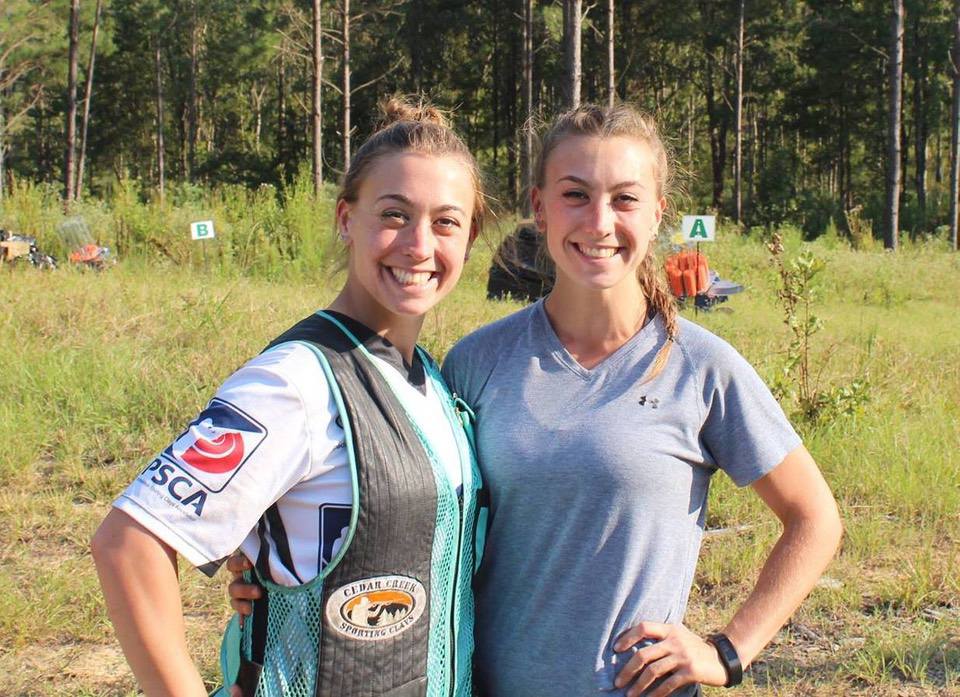 Something that Grace didn't include below is that her sister is actually her identical twin, named Carrie. So if you see a girl that you think is Grace, and looks like Grace, but doesn't seem to know you, it's probably Carrie. She has the same big infectious smile that Grace wears, so it's hard to tell them apart sometimes! We are very pleased to have her join our ProStaff team. –Lynne Green, Syren Brand Manager
The WON: Please will you tell our readers what you want them to know about you?
Grace: I want all the readers to know that I'm a very family-centered individual. Everyone in my family is the reason I am where I am today. My mom (Cathy) is the mind behind the madness, keeping my schedule organized, booking flights, packing the RV with everything I always forget and doing the rest of the bookkeeping. My dad (Bruce) is always there at my shoots to encourage me and is the one that ignited this fire in me to shoot. My brother (Sam) and sister are my cheer squad. They're the first people that call me after a shoot to see how I did, good or bad, and are happy for me no matter what. My brother is an accomplished 3-gun competitor, so his enthusiasm really means a lot. Sometimes my sister even joins my dad and me at my shoots. More recently, the 2 of them (my dad and sister) have even ventured into the refereeing side of competitions to help with the expense part of my shooting; the shooting community has welcomed them with open arms and now they get excited to work at my shoots.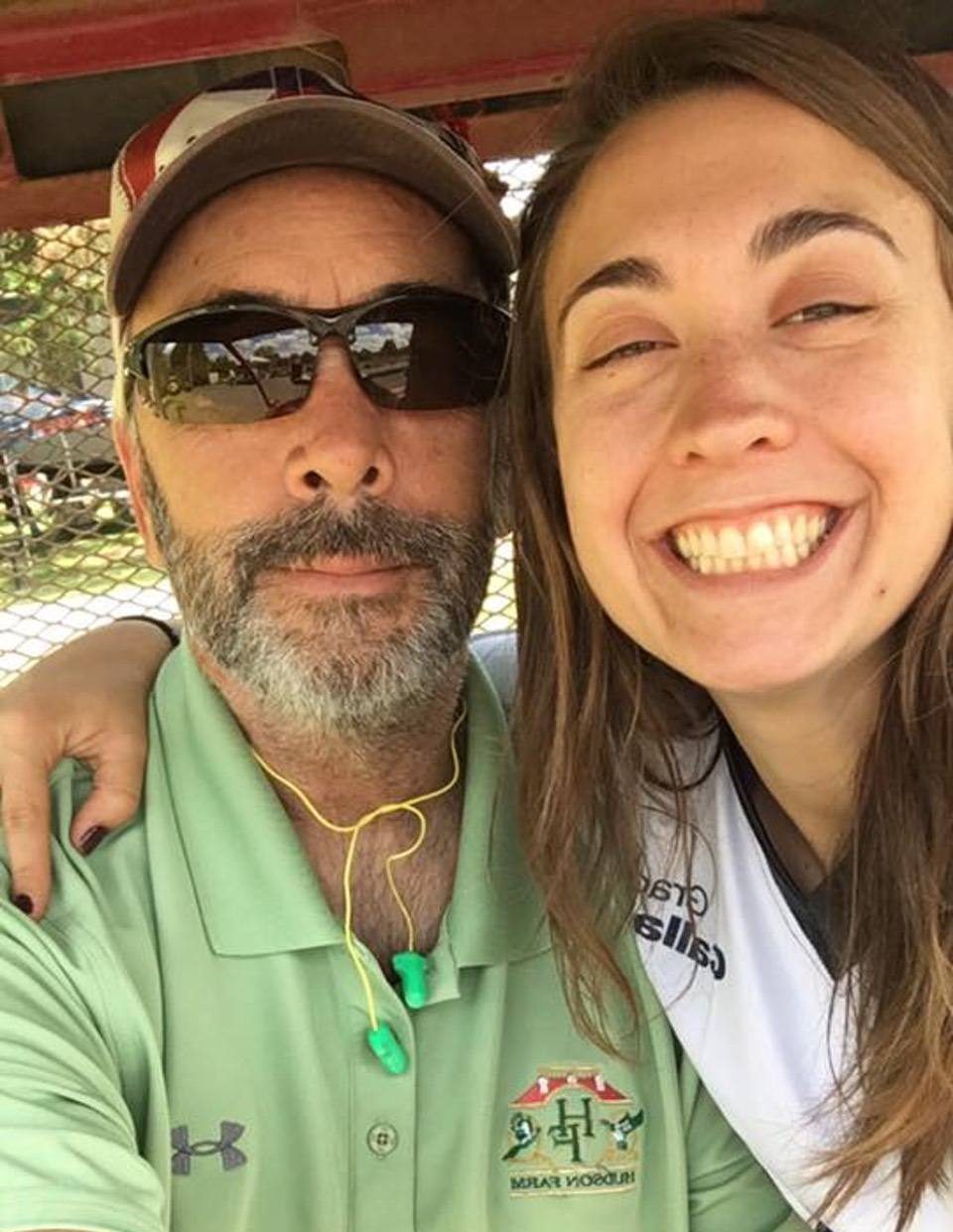 The WON: How did you discover the shooting sports?
Grace: I was introduced by my dad, who was introduced by his dad. I started out as designated bird holder in the field and button pusher/score keeper on the course. After I learned gun safety at my Hunter Education class, my dad felt it was finally my time to shine!!! The second I shot clays it was game over. I was hooked!
The WON: Can you tell us about your favorite cause or charity?
Grace: One of my favorite charities would have to be the Semper Fi Fund. I've had the opportunity to instruct and work with some of the beneficiaries of that program and it's incredible the things they have done for our traumatized and wounded Marines to help with their healing process.
The WON: When women ask you why you shoot a Syren, what do you say?
Grace: I shoot a Caesar because I find that its slim profile, perfect balance, and quality are the perfect combination for a competition shooter. That gun is going to endure A LOT of volume and I know it's up for the task. Not only the gun itself, but I couldn't be happier with the company behind it. Caesar Guerini supports their shooters 100% with anything they need and it's amazing to have even been considered to be part of the team. I'll be shooting the Syren Tempio 3-barrel set for my sub-gauge events, as the Invictus comes in 12-gauge only and the Tempio is a perfect complement for the concurrent competitions.
The WON: What type of feedback are you getting from women who are experiencing this line of shotguns?
Grace: The women that I introduce to the Syren shotgun are genuinely excited to be able to hold a gun that they don't have to alter, or only have to slightly alter, in order for it to fit them. It's eye-opening to how limited the options are for women, unless they're prepared to go through a custom stock-fitting process.
The WON: Why is it important that a woman have a shotgun that fits her?
Grace: A properly fitting shotgun should be number 1 on any shooter's list, but for women, it is especially important. I personally had to have my measurements taken because I felt like I did a lot of guessing when I first started. Over at Griffin and Howe was where I had my first official gun fit and they have a "Try Gun," which has every adjustment (pitch, tow, cast, length of pull, grip circumference, comb height, etc.) to get your measurements to a 1/16 or even 1/32 of an inch. I was able to shoot that gun to find out what worked best for me, which surprisingly was VERY different (a lot longer length of pull) than what most people thought a 5-foot 2-inch lady "should" be shooting. Ladies (obviously) have very different anatomy than men, so if we just pick up a gun out of the box it's typically going to be fit for about a 6-foot, 200-pound man; I don't know a lot of women like that walking around. Right off the bat you're going to have to adjust pitch, cast, length-of-pull … Syren does just that!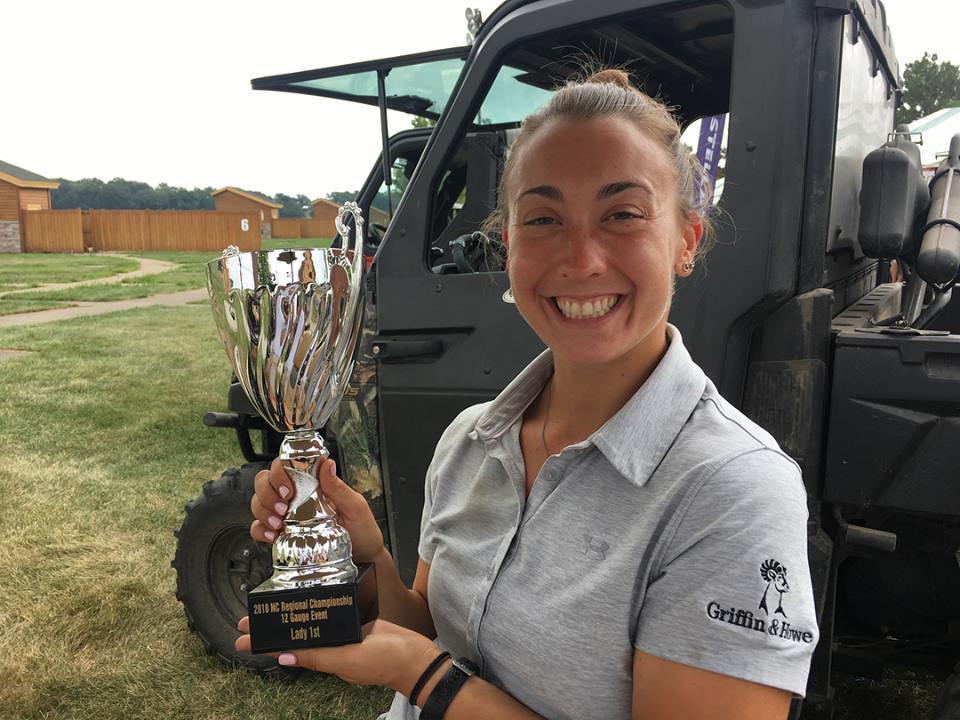 The WON: What's the best way for a woman to start competing in shotgun tournaments?
Grace: Other than having the proper instruction to prepare you for a competition, the best way to start competing is to GET OUT THERE. There are typically more than just the main event at any tournament so if there's the intimidation factor on your mind, then just start with a 50-bird event, sub-gauge event or maybe even, 5-stand! Enough of this "shooting is only for the boys" nonsense.
About Lynne Green

Lynne is on to her next adventure after over four years in Maryland with Caesar Guerini and Fabarm as the Brand Manager for Syren (a line of shotguns made for the ladies). She has attended dozens of demos and events and has been honored to get to meet and introduce hundreds of ladies and young girls (and lots of boys and men too) to all 3 brands and to shotgun shooting! Lynne has learned so much about shotguns – gun fit, eye dominance and mechanics – that shows her just how much more there is to learn. She now is doing marketing and branding consulting and also plans to stay active in the outdoor industry, do more hunting and sporting clays, shooting lessons and add some fly fishing to her repertoire. She'll be based in the Dallas Fort Worth area. View all posts by Lynne Green →