Retro WON: Venison Sausage Breakfast Bombs
The holiday season is officially upon us, and that means festive music, cheerful parties, and lots of holiday food. What else does the holiday season bring? Hectic schedules! Whether you are hosting friends and family at your house, or will be in attendance at someone else's, it can be hard to find the time for a good home-cooked meal.

The Bright Side of the Road is sponsored by Leupold
As they say, breakfast is the most important meal of the day, so today I'm sharing a quick, no-frills breakfast recipe that will be sure to keep the family full until your official holiday meal. All of the ingredients can be made ahead of time, so you can get them in the oven and into their bellies before the first present is opened.
Venison Sausage Breakfast Bombs
INGREDIENTS:
1 can of (5) Grand's flaky biscuits
3 large eggs
1/4 lb venison sausage
1/3 cup cheddar cheese, shredded
2 tbsp butter, melted
salt & pepper to taste
[Makes 5 bombs]
STEPS:
1. Preheat the oven to 350*. In a large skillet, brown the sausage until done & crumble into small pieces. Once it is fully cooked, remove to a paper towel to cool & drain.
2. Whisk the eggs together in a small bowl, then scramble in the same skillet used to brown the sausage. There is a ton of flavor left over in that thing! Once the eggs are cooked, start your little assembly line.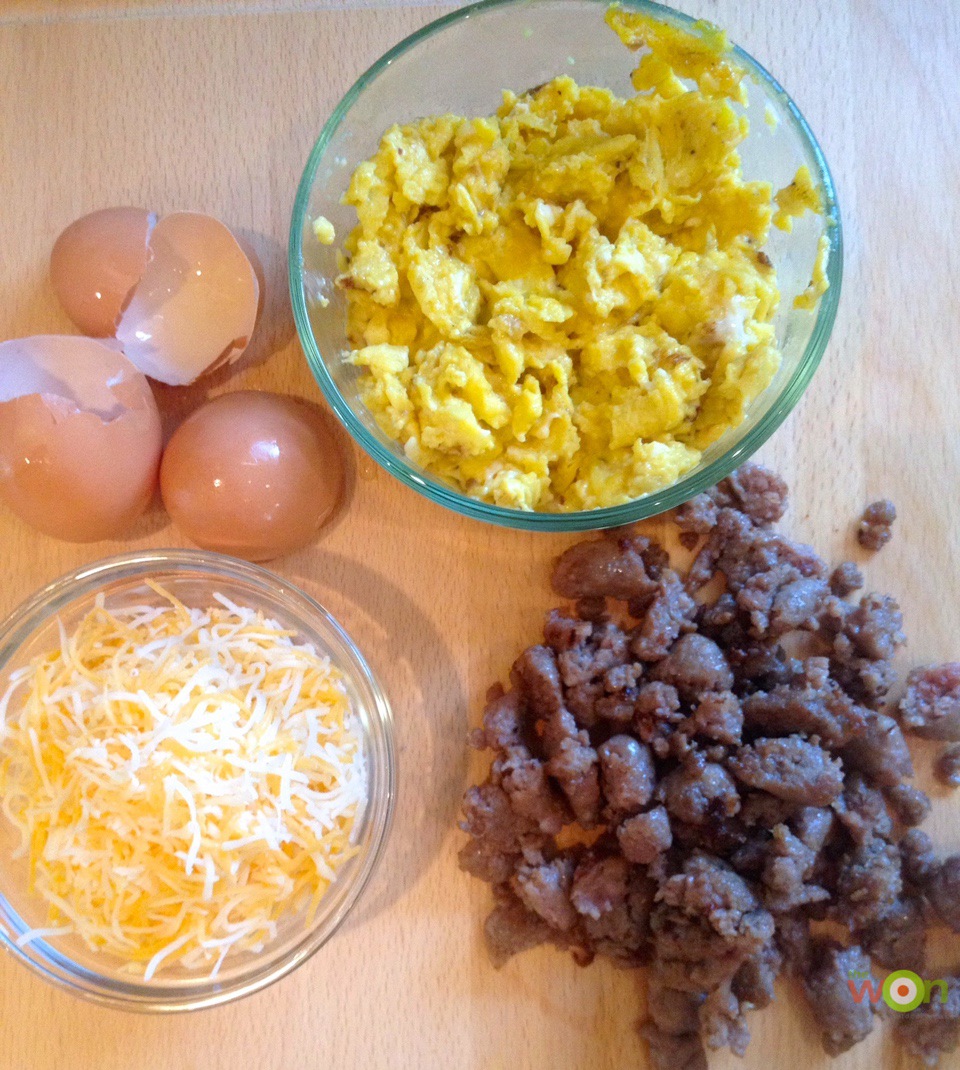 3. Keep the biscuits in the refrigerator until you are ready to fill them. They are easier to work and hold together better if they're cold.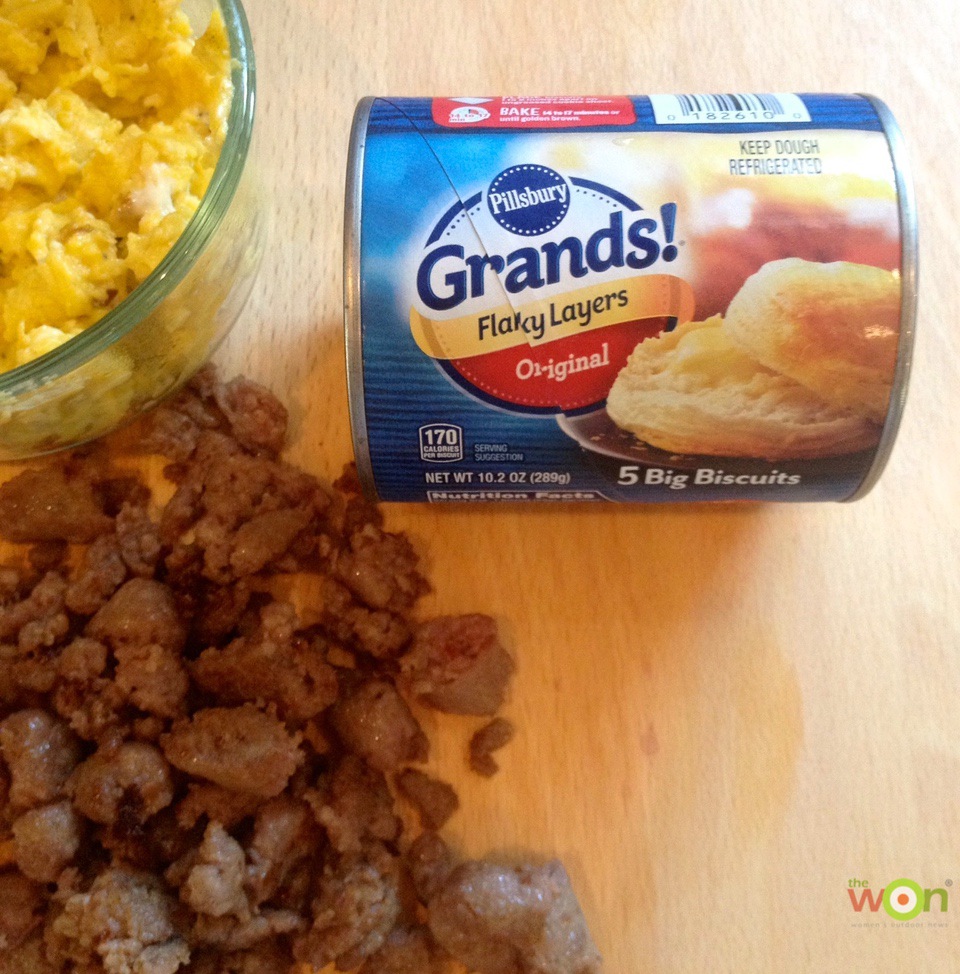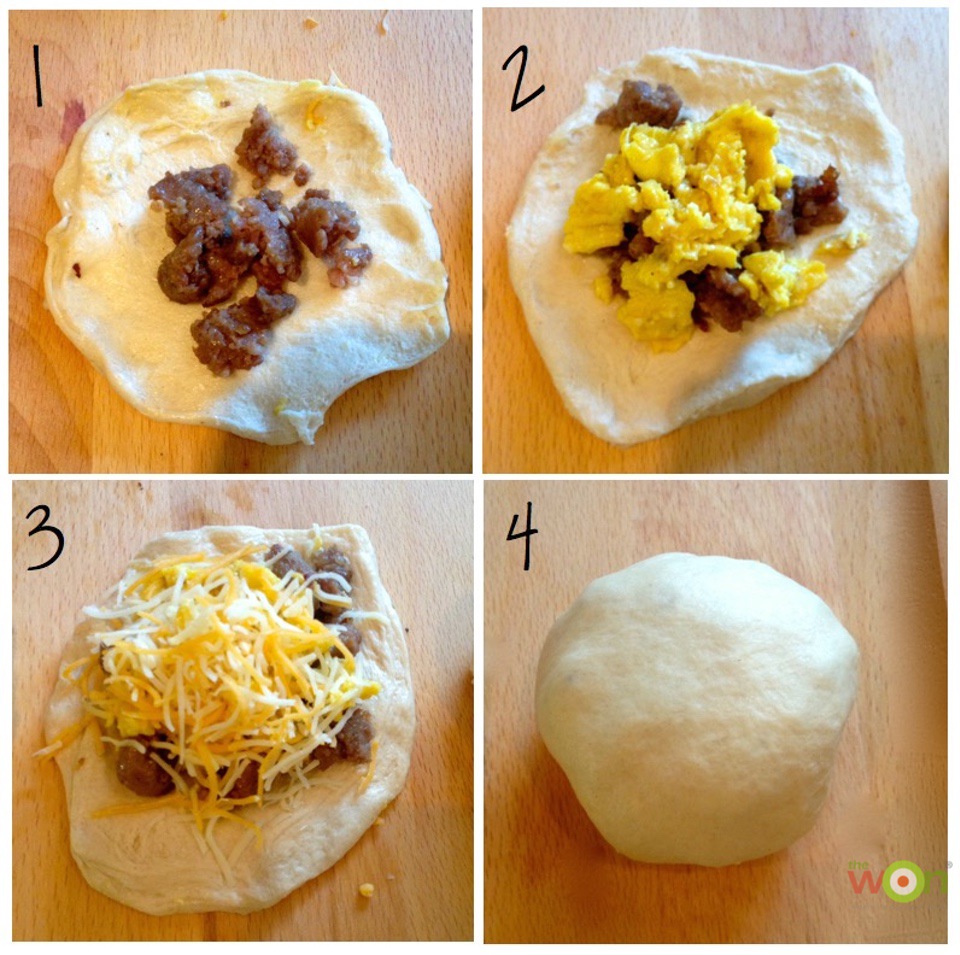 4. Take one biscuit and stretch it out evenly so that it is about 1.5 times its original size in diameter. You want it wide enough to hold the sausage, eggs, and cheese, but not stretched so thin that it tears. Then, fill away! Layer in the sausage, egg, and cheese, using little less than 1 tablespoon of each ingredient. Once filled, pull one side of the biscuit over the filling, then do the same from the opposite side and pinch the two sides together. Continue to do this until the bottom of the biscuit is sealed.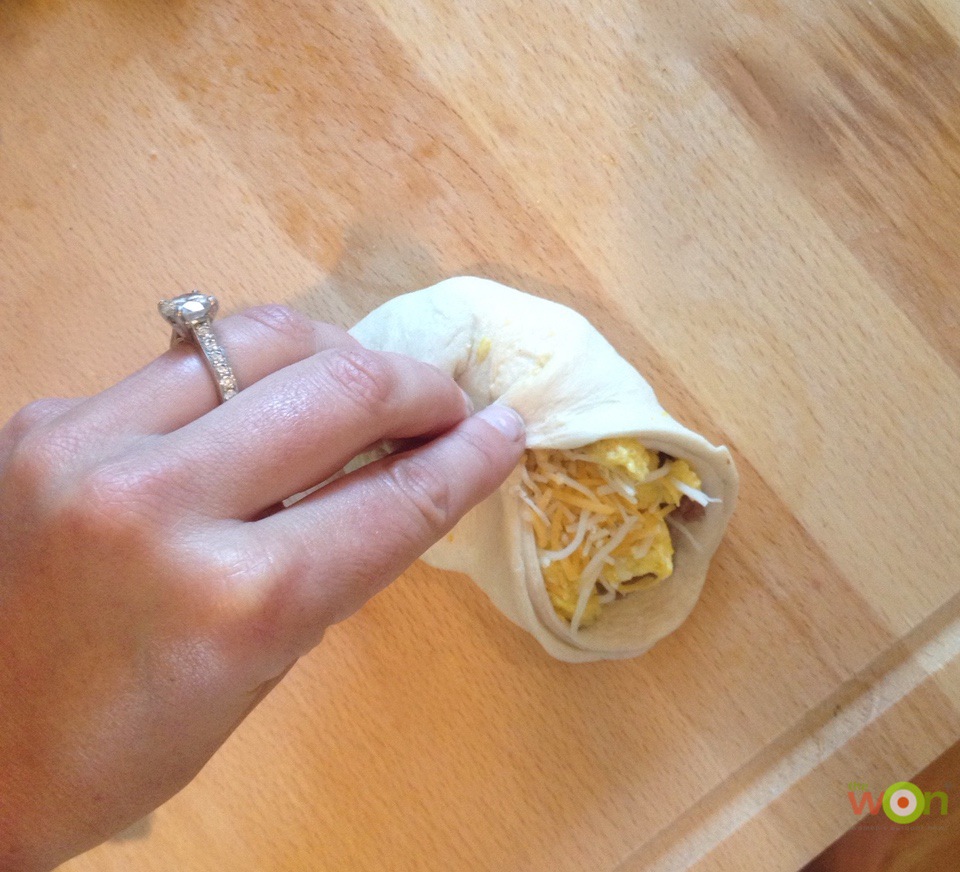 5. Once each biscuit is filled and sealed, place seam side down in a baking dish or on a baking tray. Brush the tops with melted butter, and sprinkle with salt & pepper.
6. Bake for 15-17 minutes, or until the biscuits are completely cooked and are golden brown on top.
7. Once the bombs are done, remove from the oven and let them cool slightly. Using a spatula, remove from the baking dish and place on a cooling rack or plate until you are ready to eat. If you try to remove them immediately, you run the risk of tearing the bottom of the biscuit (and lose all of the delicious filling in the process).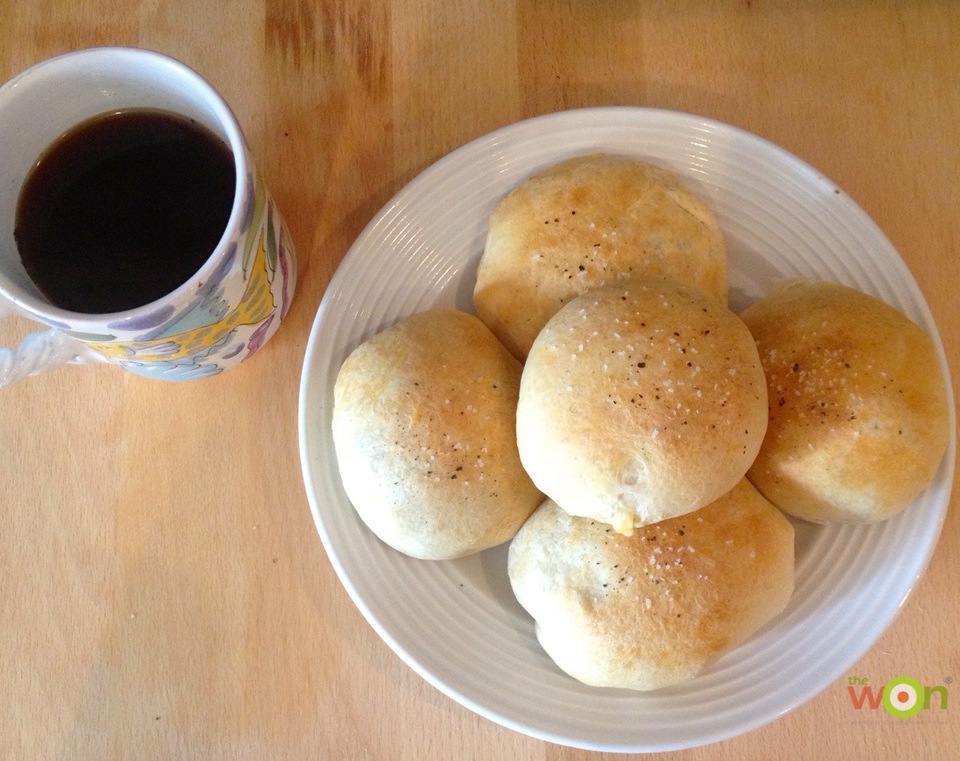 Pour everyone some coffee or hot cocoa, and enjoy!
Breakfast Bombs all year long
Of course, these breakfast bombs aren't only for the holiday season. I've made them on numerous occasions, in big batches and small, feeding duck hunters and anglers alike. It's so cool being able to cook my game with friends and family, and have a field-to-table tale of how the meat made it to their plates.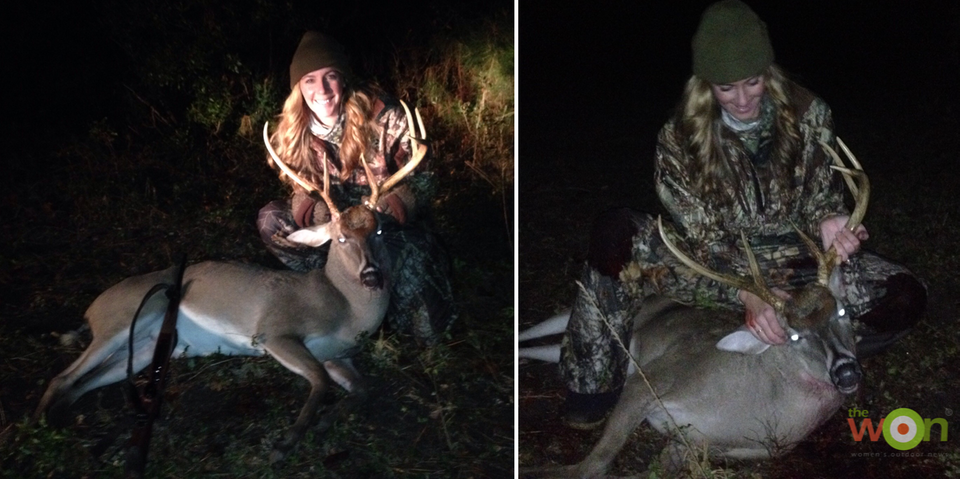 This particular batch of venison sausage came from a buck I shot a few days after my 27th birthday, nicknamed "Ol' Gnarly." Sound familiar? You've seen him before, in my article last year on using trail cameras to help fill the freezer. As you can tell, he took up quite a bit of room in the freezer, and I was happy to be able to share the wealth.
This Retro WON first appeared December 22, 2017.
About Hollis Lumpkin

Hollis Lumpkin writes that she is a "simple girl living in the Lowcountry of South Carolina, but I happen to have a great love for the outdoors, particularly hunting and fishing." She is a duck-hunting freak. Hollis pens an exclusive version of "The Bright Side of the Road," for The WON. View all posts by Hollis Lumpkin →