Survival Weekend for Women
January 26 – 27, 2019 Survival Weekend for Women
They have lots of spots available in all of these great classes but space is limited. Don't wait too long to sign up!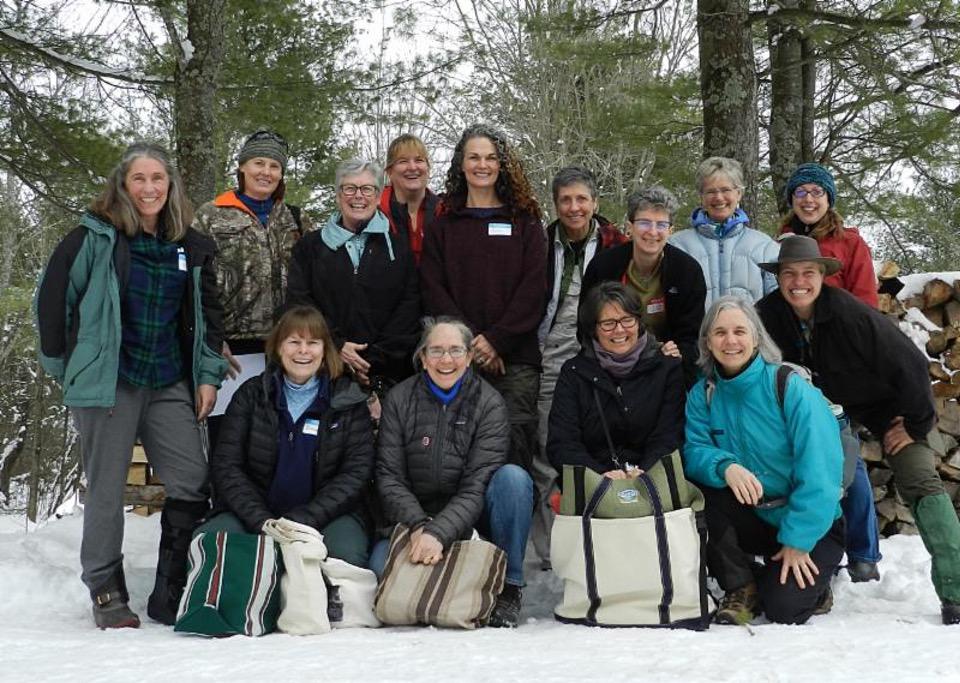 January 26, 9:00 AM – 1:00 PM Survive and Thrive
What are the basic needs of a person in a survival situation, and what are the most essential skills they should know? Come find out and learn them to ensure you and your loved ones make it out of an 'excursion gone wrong' safely. Not only will you learn and get a solid understanding of what to do when things go wrong in the back-country, we'll also have a lot of fun. In this class we'll cover things like knife sharpening, essential knots, making shelter, finding water, and making solid survival kits for every occasion. Bring a knife to sharpen, if possible, and any gear you have questions about or would like to practice with. Max 14 participants.

January 26, 2:00 – 6:00 PM All About Water
Water, we don't tend to think about it much, having it so convenient at our fingertips most of the time. I've seen folks panic and have gotten pretty dehydrated myself many times in the back country though and it's not pleasant. I can think of few things more awful than dying by my organs shutting down due to lack of water. There are a lot of pretty cool ways to find/get water in various seasons and parts of the world, and a lot of water purification systems to wade through (pun intended) when you walk into an outdoor store. There are also a lot of myths about water and what you should or should not do in regards to drinking urine, filtering, what water sources you need to purify and so on. On average humans can only go about three to five days without water before death, so let's take a little time to explore this vital topic! Max 14 participants.

January 27, 9:00 AM – 1:00 PM Emergency Shelters​
Being without shelter when the sun goes down can be perfectly okay until it's not. When bad weather hits: lightening, flooding, extreme cold or heat, intense wind, etc… having a snug shelter can mean the difference between life and death. And even when the weather is fine, I always feel better when I know my "bed" is ready for me as night falls. At SERE School (Survival, Evasion, Resistance, and Escape) the "rule of threes" went like this: a human can go about 30 days without food, 3 days without water, and on average 3 hours without shelter. Granted this was under the concept of a person being dropped at random anywhere on the planet, which is mostly covered in water. Regardless, far too many people die of exposure each year needlessly. Shelter-craft is just that, a craft that can be honed by learning a variety of skills. There are some basic principles and knowledge that you can use in an emergency to get by and live to hike another day though. In this class we'll explore some ways in which people have managed to find and create shelters to protect them from some nasty conditions, and learn concepts that you can use if you find yourself in a bad situation. Max 14 participants.

January 27, 2:00 – 6:00 PM Map and Compass Basics
Navigation! Feeling lost can be one of the worst feelings ever. People tend to panic and make poor choices as a result. Search and Rescue has adopted a new term in the last decade or so: "Death by GPS". The age of Global Positioning Systems has created a vacuum when it comes to the skills of map and compass work which unfortunately can end very badly for those lost in the back-country. So let's learn/brush-up on those skills! There are many ways to navigate if you know some basic concepts and it's so much fun!! We'll be learning about maps, compasses, magnetic variation, six point checklists to get from point A to B reliably, and practicing skills throughout. This is a very hands-on class that is great for beginners, so come learn this incredibly useful lifelong skill. Max 14 participants.

All women's classes taught by Jessie Krebs in Monkton, VT, https://seretraining.us. Use this form to save your spot.​
18 years and up, $50 per class. Contact info@voga.org for more information. Sponsored by SERE Training, Outdoors Woman, Inc. and Vermont Outdoor Guide Association
Jessie Krebs is a former U.S. Air Force SERE (Survival, Evasion, Resistance, and Escape), a training instructor from the old-school days when instructors were simply called "Survival Instructors". In addition to being the founder & head instructor of SERE Training School's SERE-oriented survival training programs for both civilians and outdoor professionals,

Jessie is highly sought after as a technical consultant and on-screen survival expert for a number of international survival shows, including Science Channel's Hacking The Wild, Fox's Kicking & Screaming, and National Geographic's Mygrations, where Jessie became one of only a handful of modern human beings ever to complete a primitive crossing of hundreds of miles of Tanzanian Serengeti on foot.Classes listed below. $50 per class.
About The WON

The Women's Outdoor News, aka The WON, features news, reviews and stories about women who are shooting, hunting, fishing and actively engaging in outdoor adventure. This publication is for women, by women. View all posts by The WON →
The Conversation