2019 National Pheasant Fest and Quail Classic Photo Gallery
I had a great time this past weekend at the 2019 National Pheasant Fest and Quail Classic in Schaumburg, Illinois. From Friday through Sunday, 22,387 attendees visited trade show vendors who focused on upland game bird hunting (pheasant and quail), wildlife conservation, dog training and wildlife habitat management and restoration. They also held seminars on habitat improvement, pheasant hunting, shooting sports, wild game cooking, dog training, and conservation on 4 stages and numerous classrooms.
Sponsored by CZ-USA
Pheasant Fest took over 2 floors of the Renaissance Schaumburg Convention Center. Informational seminars throughout each day occupied 4 stages. The Wild Game Cooking Stage offered demonstrations on cooking stove-top pheasant pizza, pheasant wiener schnitzel and more. On the Habitat Stage, topics ranged from "Making Pollinator Habitat Work on the Modern Landscape" to "Accelerating Conservation from Commodities to Consumer." Pollinator Stage seminars included information on monarch butterflies, among other things. Over on the Bird Dog Stage, speakers discussed just about everything you wanted to know about bird dogs.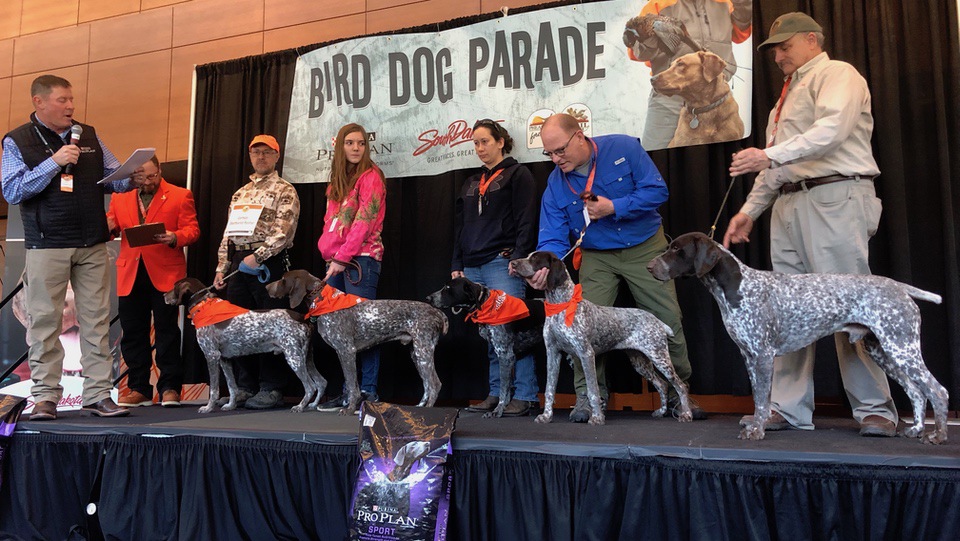 The event kicked-off with the annual bird dog parade, representing at least 100 dogs from 40 breeds. Along with their owners, the bird dogs paraded through the lobby and onto the stage. Vizslas, Italian Spinones, Munsterlanders, Griffons and more took part in the parade.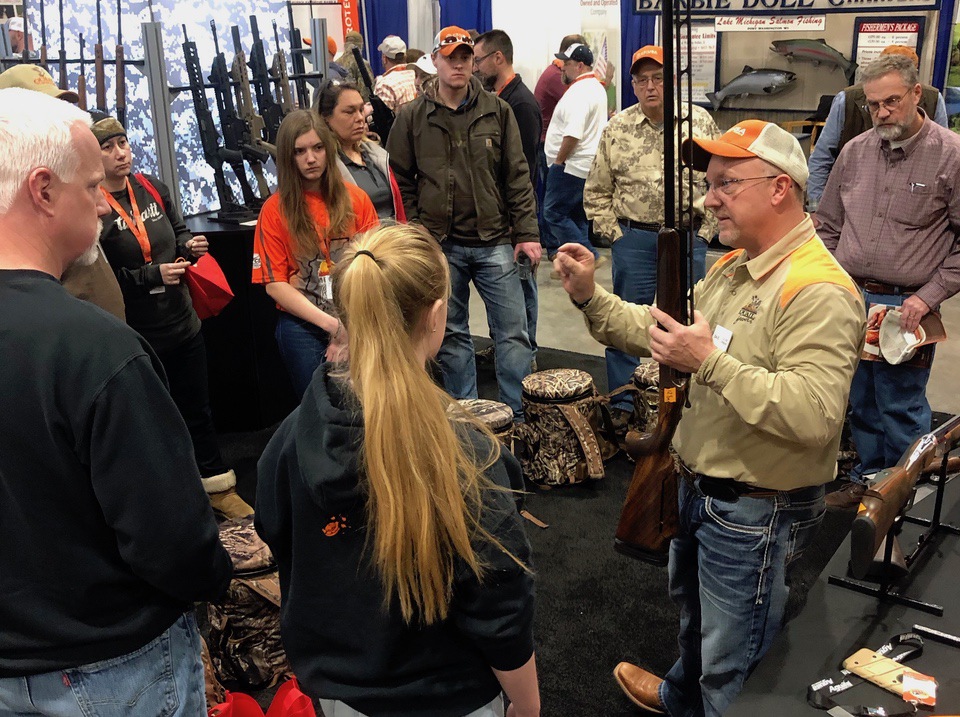 David Miller, CZ-USA's shotgun product manager, had such a great turn-out at his seminar, "The Master of Fun Fit. Does gun fit matter?" that he continued the discussions in the CZ-USA booth for most of the day.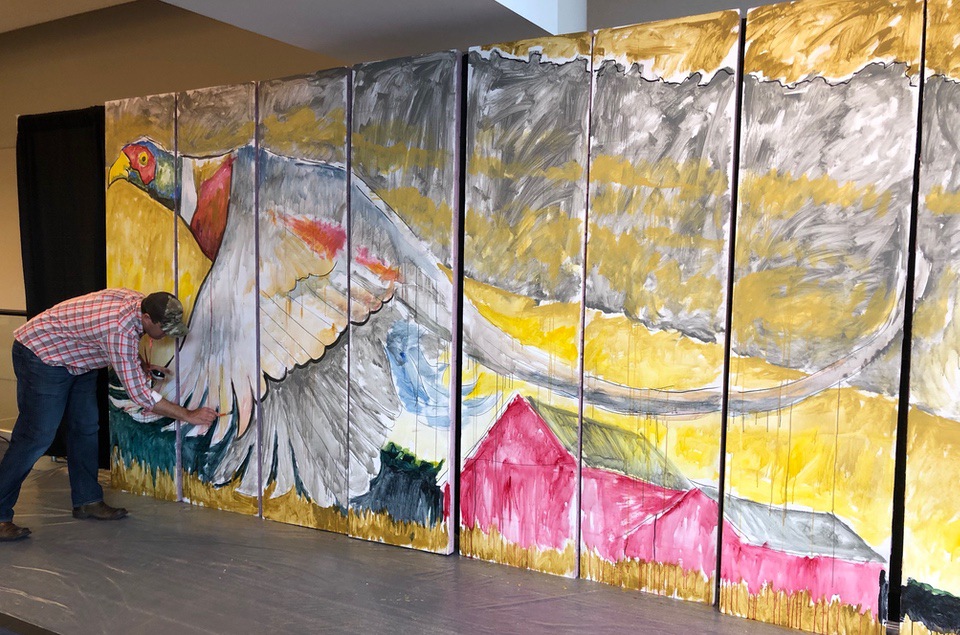 During the event, artist Ed Anderson worked on an 8-by-16 foot original acrylic painting right on the show floor.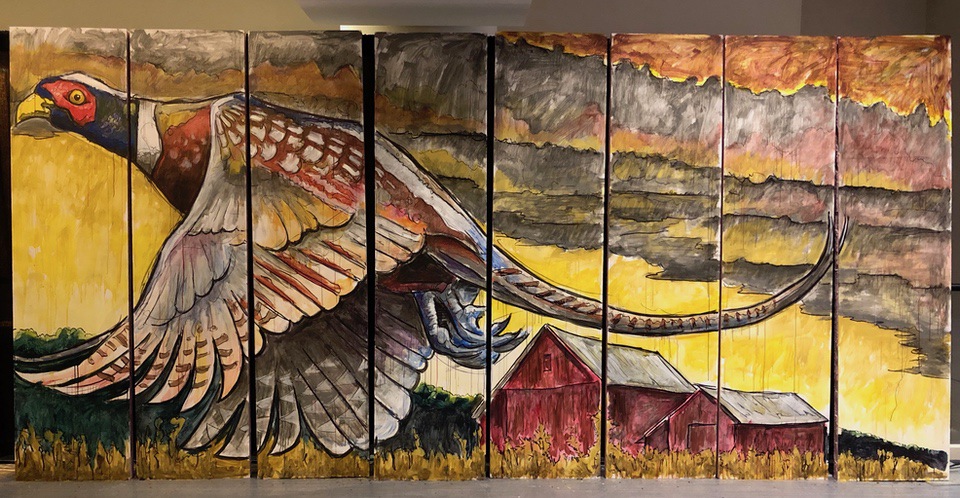 This 8-panel art piece was later auctioned off the at the Pheasant Fest and Quail Classic National Banquet on Saturday evening.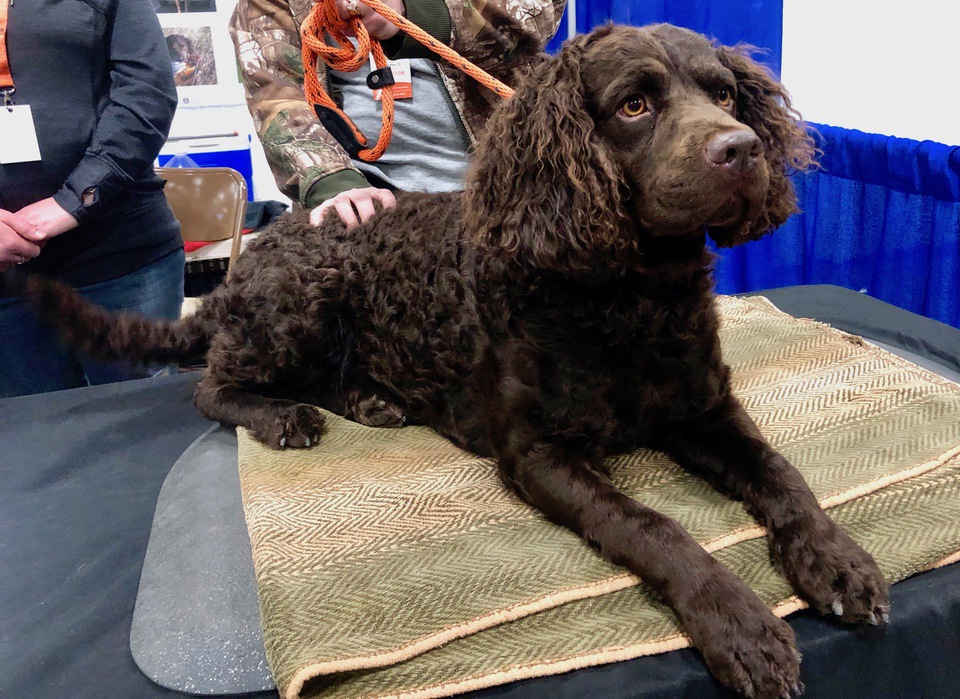 Besides the bird dogs walking their owners throughout the trade show floor, over in Bird Dog Row, numerous dogs engaged attendees who visited them at their booths.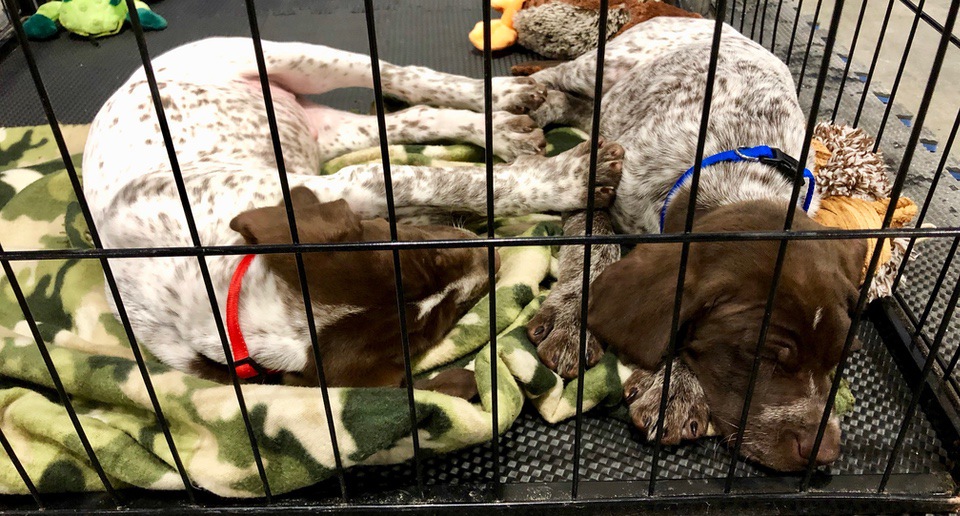 Naps are always in order for puppies.
Rudy's Youth Village, located on the 2nd floor, provided fun for the entire family. Staffed by Pheasants Forever and Quail Forever's National Youth Leadership Members, some of the activities included a fishing and hunting simulators, tattoos, crafts and even family cooking demonstrations.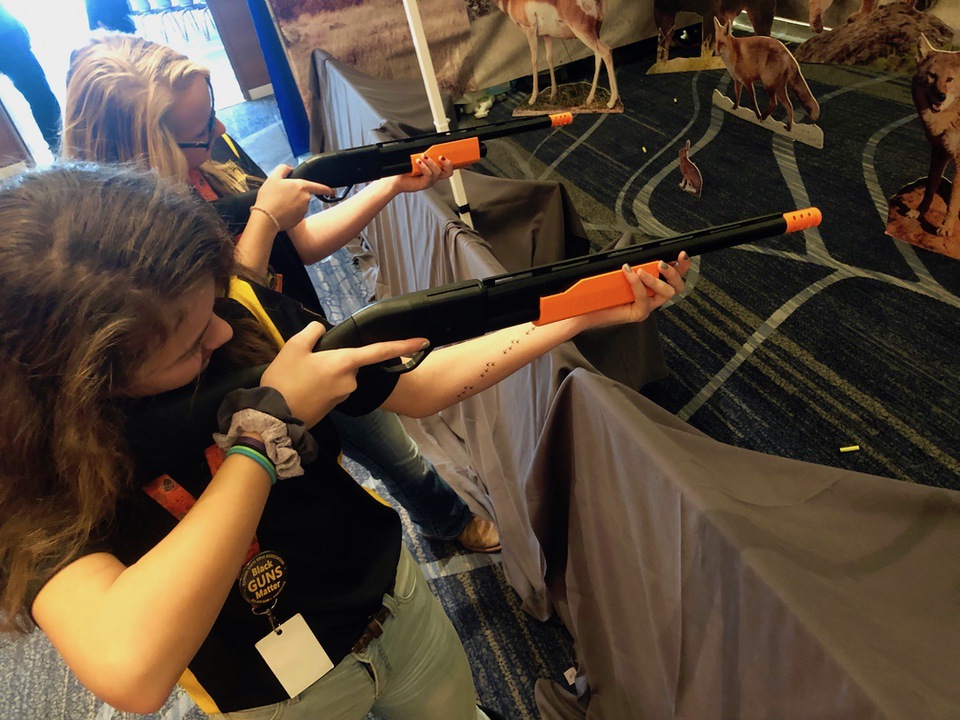 A Nerf gun rifle range gave young hunters the chance to test their skills.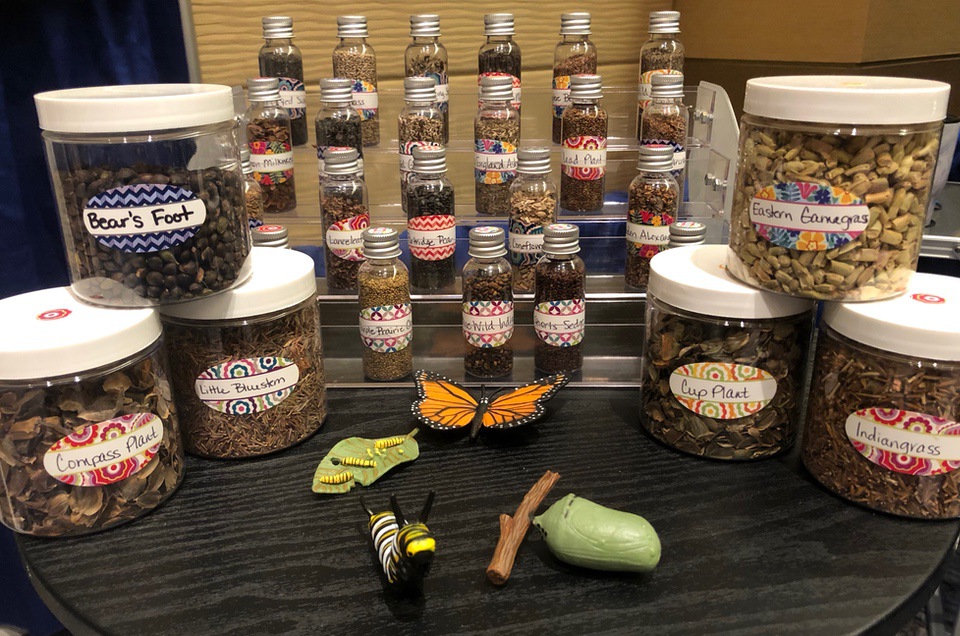 The Pollinator Pavilion booths made available all the information anyone would need about new programs, strategies and research being used to provide quality habitat for grassland- and wildflower-depended wildlife.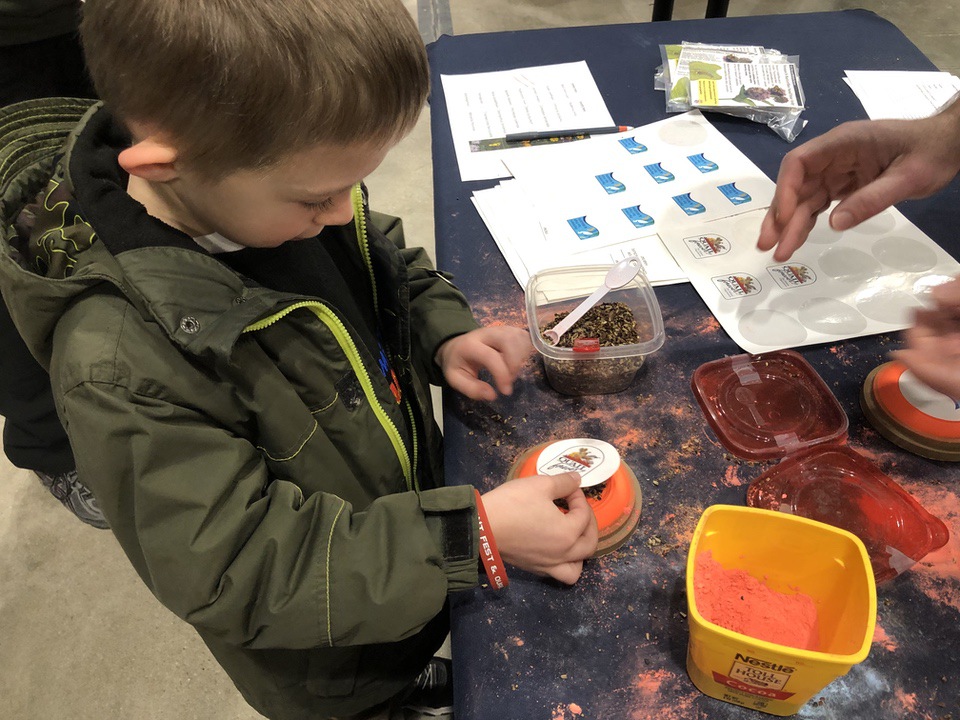 At the U.S. Fish and Wildlife Services booth, kids had the opportunity to put pollinator seeds into the top of clay pigeons as a craft. These clay pigeons are later used by shooters for practice. This is a great way to grow pollinator friendly plants.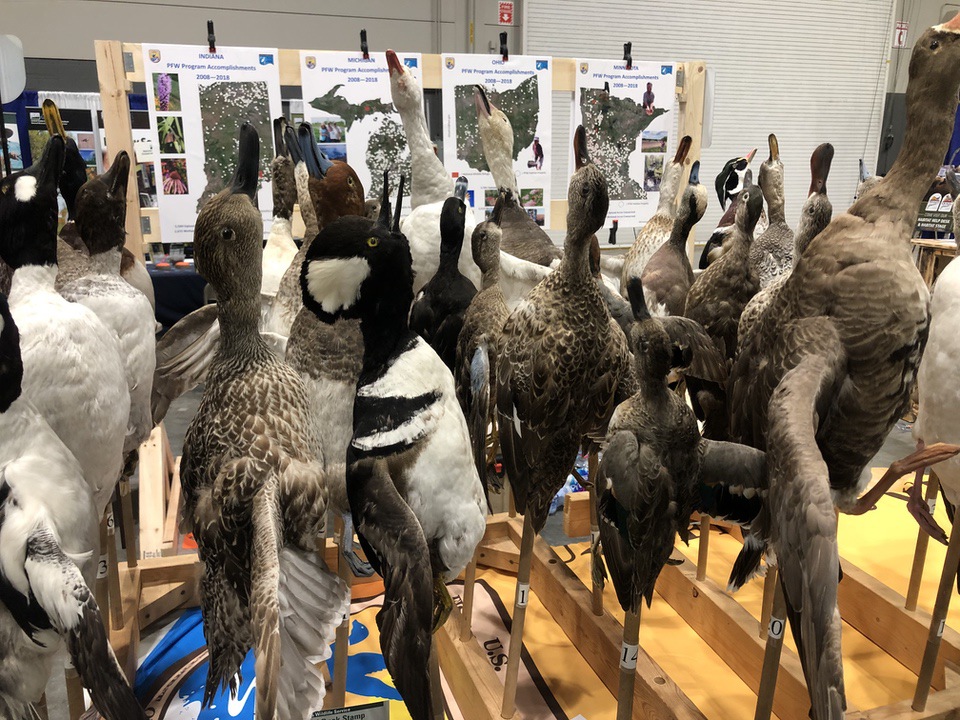 The USFWS also had a display of numerous duck species, a great way to compare the different colors and sizes.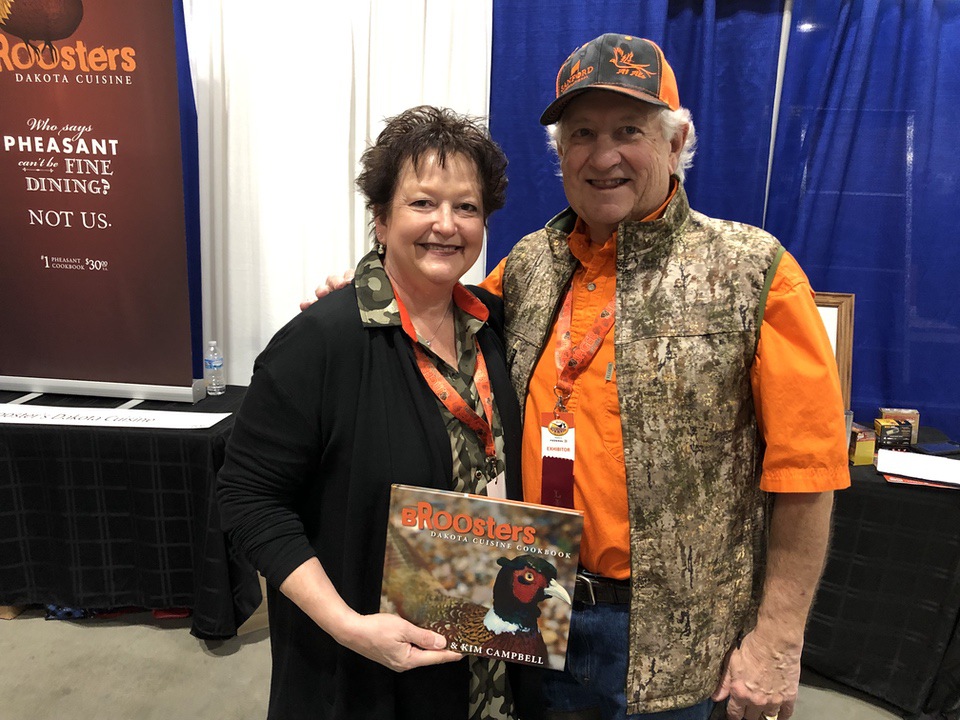 Bruce and Kim Campbell's booth showcased their self-published book, Brooster's Dakota Cuisine Cookbook ($30). It's a perfect gift for a pheasant hunter or spouse of a hunter.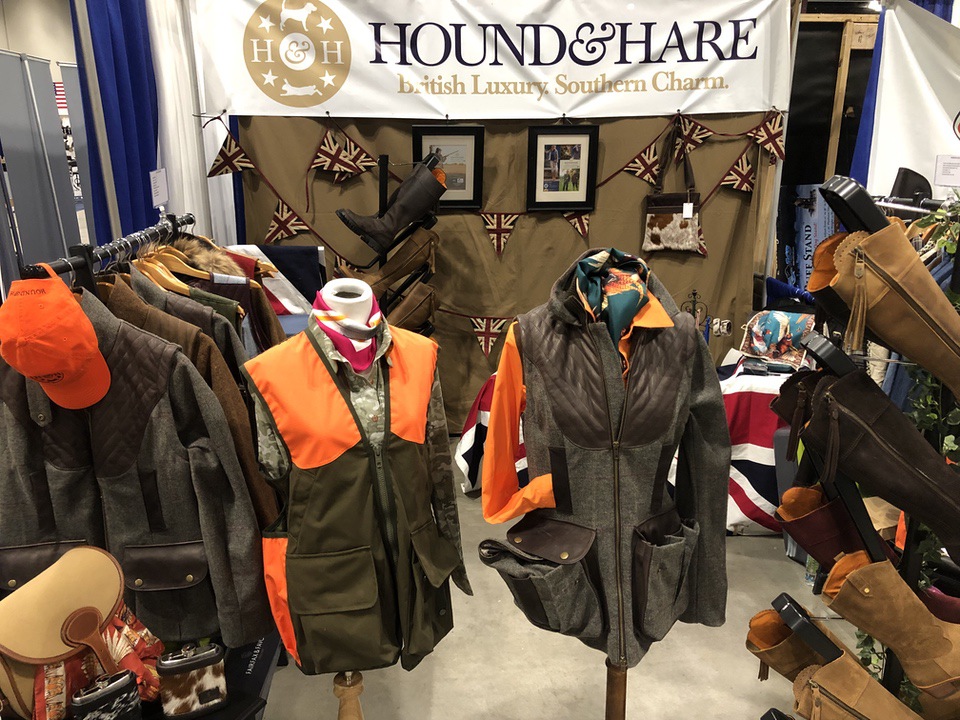 I must admit I spent of bit of time at the UK-based Hound & Hare booth. Founder Eric Nicholas went over the features of their Albany vest ($279), made in England.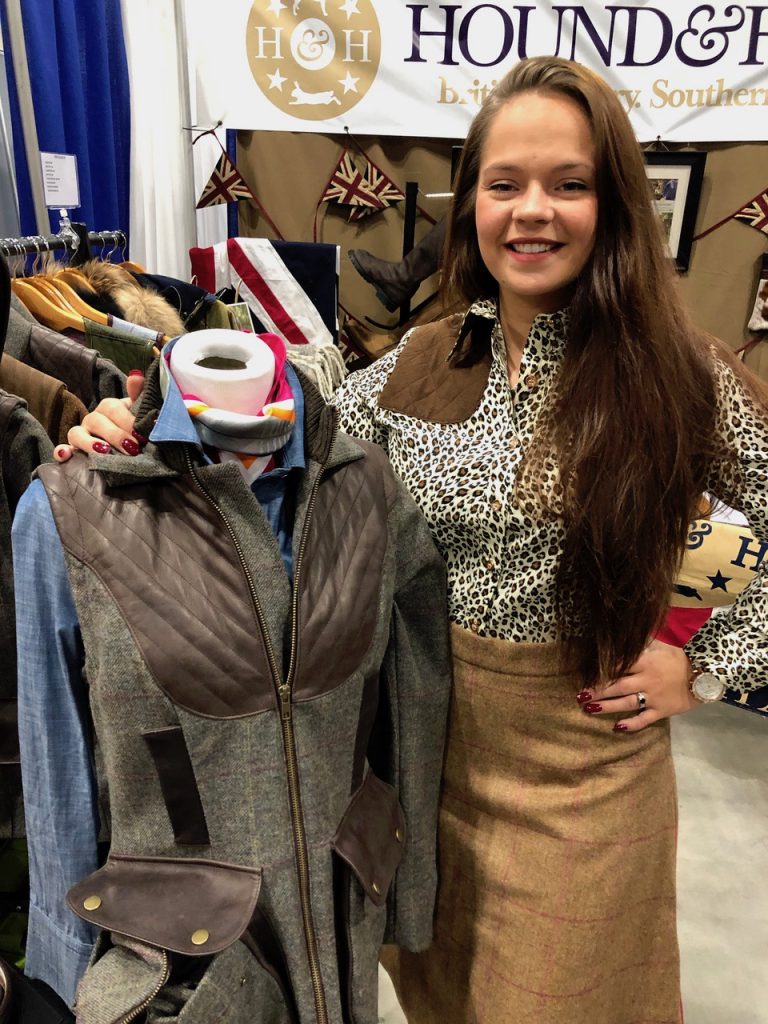 Speaking of England, one of their designers, Olivia Tullett, was in the booth showcasing her stunning English tweed and leather shooting vest ($400).
Peregrin Field Gear even had product at their booth for the turkey hunter. Its Long Beard Turkey Hammock ($24.99) seems like a great way to carry your bird out of the field.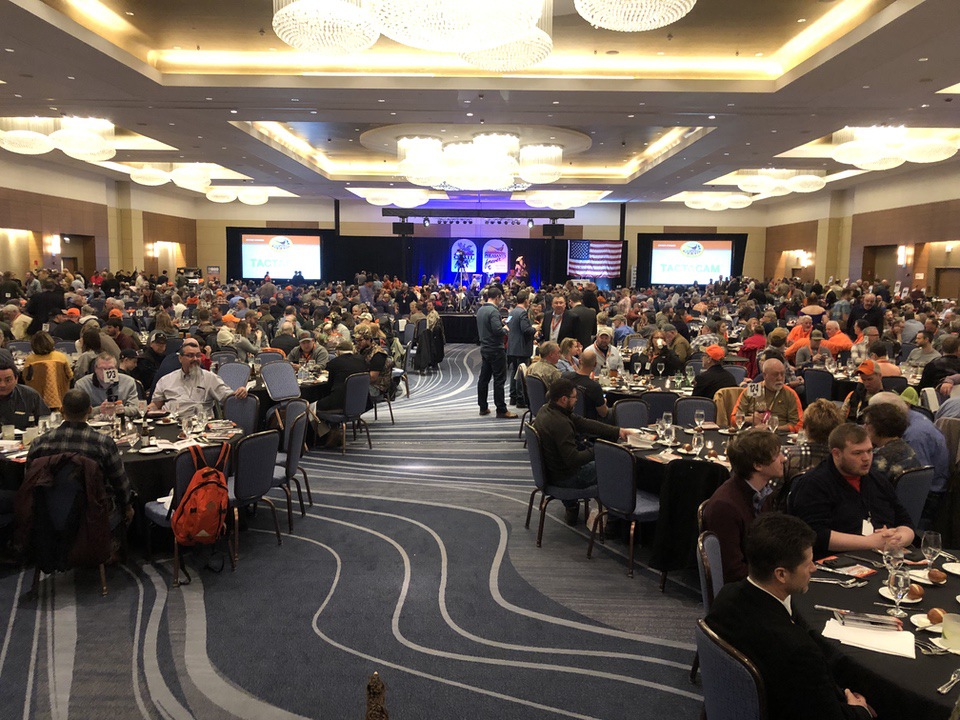 On Saturday evening, I attended the Pheasant Fest and Quail Classic National Banquet. There were raffles, games, a silent auction and live action.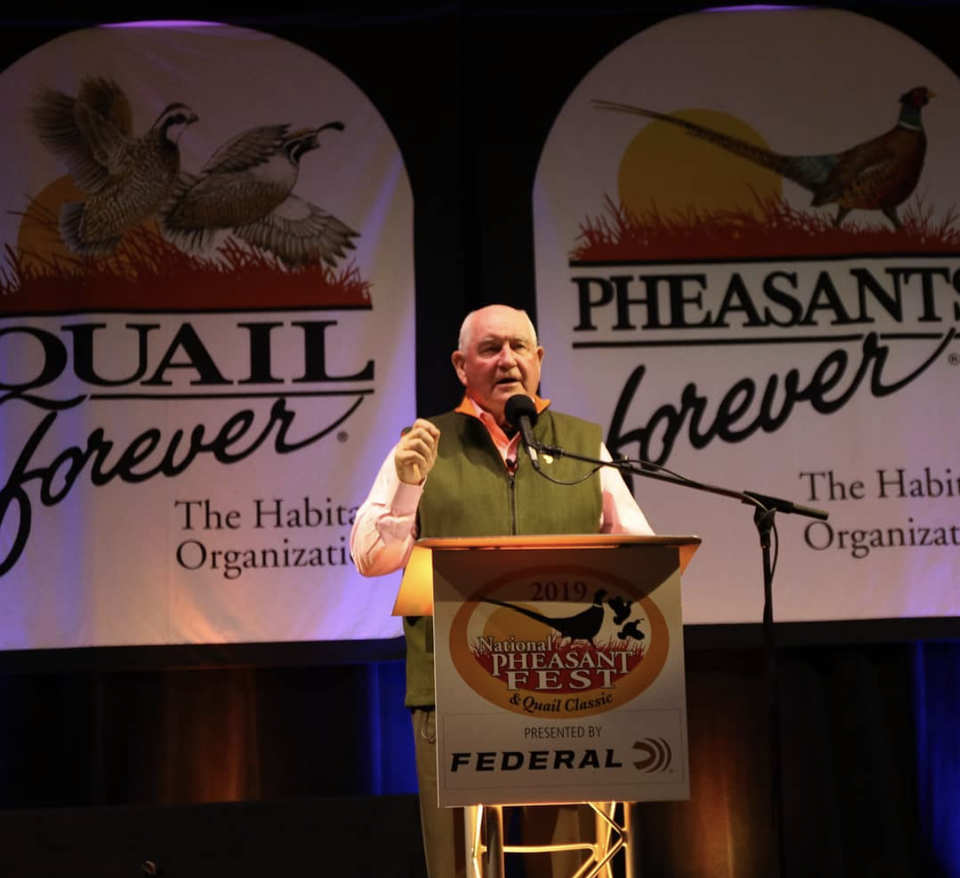 Secretary of Agriculture Sonny Perdue announced his department's intention to hold upcoming signups for the federal Conservation Reserve Program. Keynote speaker Steven Rinella, "The Meateater," talked from the heart. With outstretched hands, one representing the beginning of his life, the other the end, he mentioned how at 45-years-old he is in the middle and what that means to him.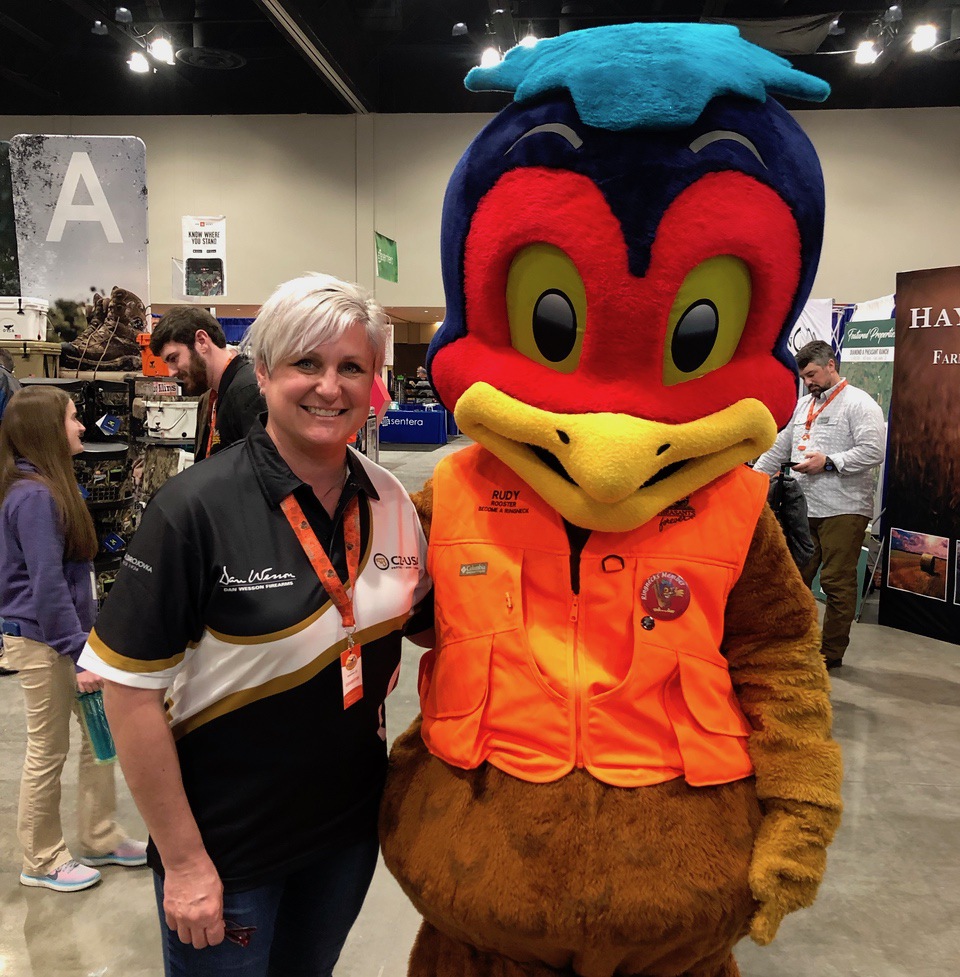 The National Pheasant Fest & Quail Classic 2020 will be February 14, 15 and 16 at the Minneapolis Convention Center in Minneapolis, Minnesota.
About Michelle Cerino

Michelle Cerino, aka Princess Gunslinger, entered the firearms industry in 2011 when Cerino Training Group was established. She immediately began competing in both 3-Gun and NRA Action Pistol, becoming a sponsored shooter. Michelle is currently a columnist and Managing Editor of Women's Outdoor News, as well as Event-Staff for CZ-USA Field Sports. She also manages social media for Vera Koo and GTM Original. Michelle encourages others to step out of the comforts of home and explore. View all posts by Michelle Cerino →