Gun Accessory Must-Haves
The following accessories and gun gear products are some that I'd choose to make my gun unique to me, and ones that I use regularly. Some are even listed on Amazon's "Top Sellers" in "Gun Accessories & Parts," and I agree that they are "must-haves."
She Shoots 2 is sponsored by CrossBreed Holsters
Gun Accessory Must-Haves
My first choice is an UpLula magazine loader. I feel like a broken record because I know I've mentioned these before, but I just can't say enough good things about this product. This tool, aka thumb saver, is such a brilliant product. I wish I was the one who invented it! The UpLula slips over the top of your handgun magazine and works by squeezing and pushing down. The lever presses down on the top of the magazine, allowing you to slip the next cartridge into the magazine. MSRP: $28.50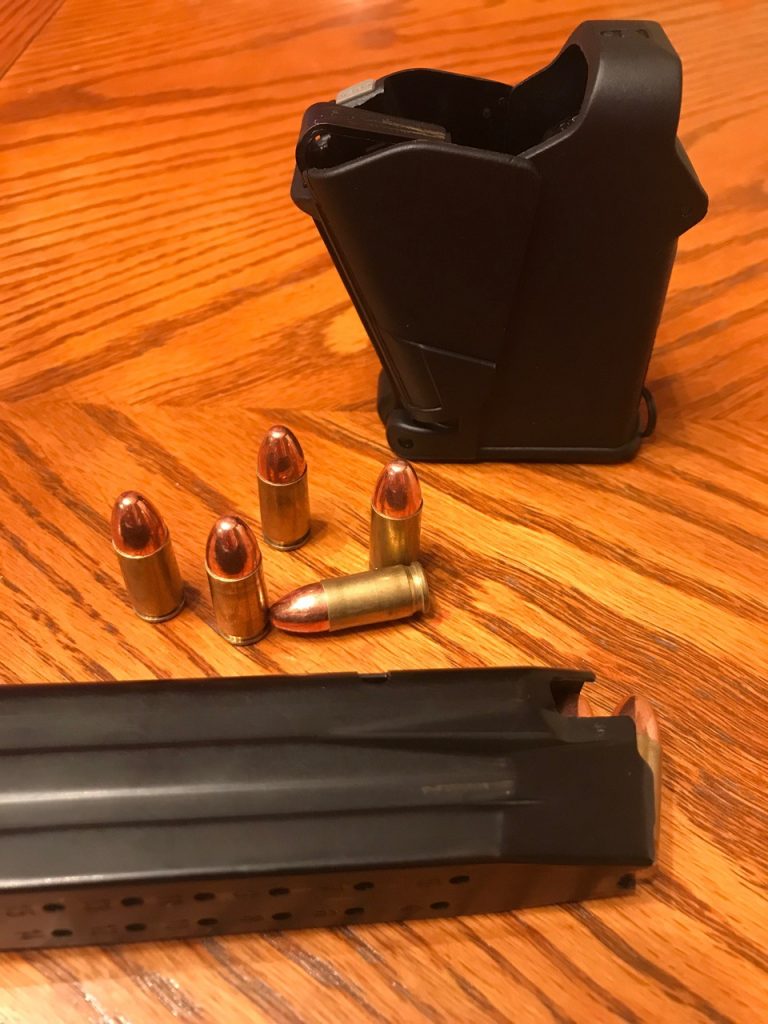 Next, a good gun requires a great way to carry it. Amazon lists a belly band that has unknown brand name (at least to me) in its top-10 products. I personally prefer the CrossBreed Modular Belly Band holster, as do many of my gal pals, as a favorite concealed carry option. The length of band allows for a snug fit around your waist, securing to the Velcro patches, and is still able to wrap over-the-top of the Kydex holster and fasten a second time. I love how comfortable and versatile it is with various clothing options. MSRP: $69.95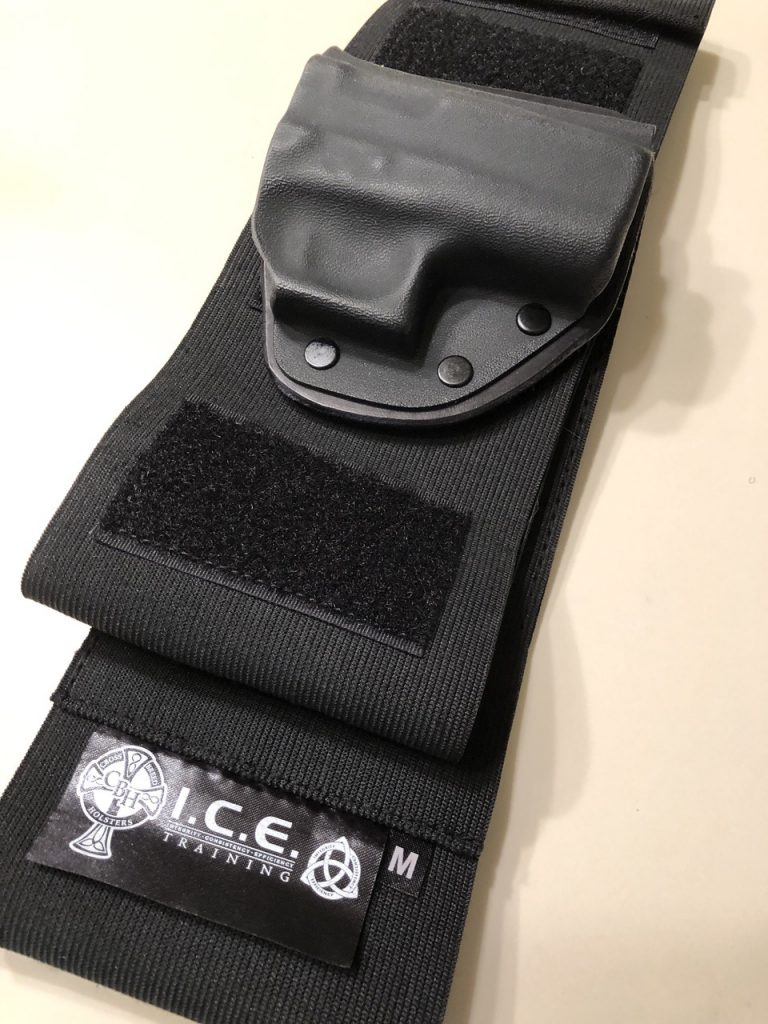 Adding pizazz
Let's not forget about the gun itself. There's something to be said for customizing a favorite firearm. There's absolutely nothing wrong with a stock-model gun, however, adding a little pizazz is quite acceptable, too. Some of the options are listed below.
Adding a new finish
Color options, such as Cerakote or DuraCoat, allow a firearm to be colored for a custom finish. The process varies for each, but both are great options with plenty of colors available to choose from. Not only does it add an esthetic appeal, but also, it helps to protect the firearm from wear and the elements. If you're not into colors, maybe a more traditional approach, such as case hardening or bluing, are options. These gun finishes and others are explained in further detail in one of my recent articles here. Prices vary for each finish.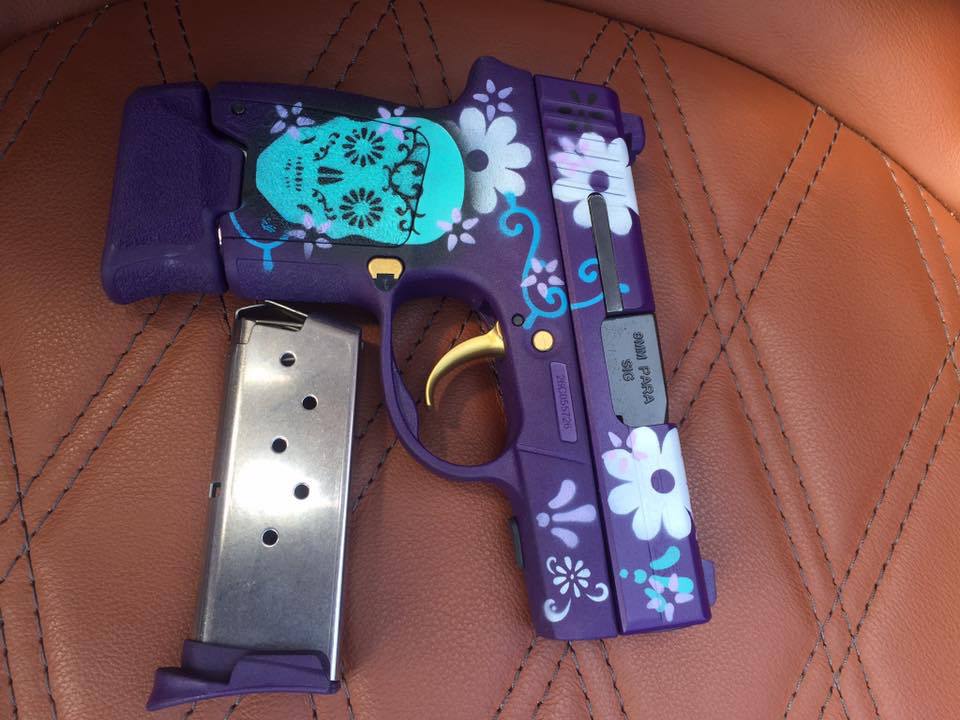 Engraving
Another way to make your firearm unique is to have the slide or barrel engraved. Many people choose to have their initials or name added, beautiful scrollwork, or possibly their favorite quotes or Bible verses. Whatever you choose, it will be unlike any others.
Colored magazines
Don't forget about your magazines. One company, Jagemann Sporting Group, sells polymer magazines for several models of Glock firearms which come in multiple colors including, Tiffany Blue, Pink, Red, Brown, Green and Grey. They can be purchased from Natchez Shooters Supplies here. MSRP: $11.99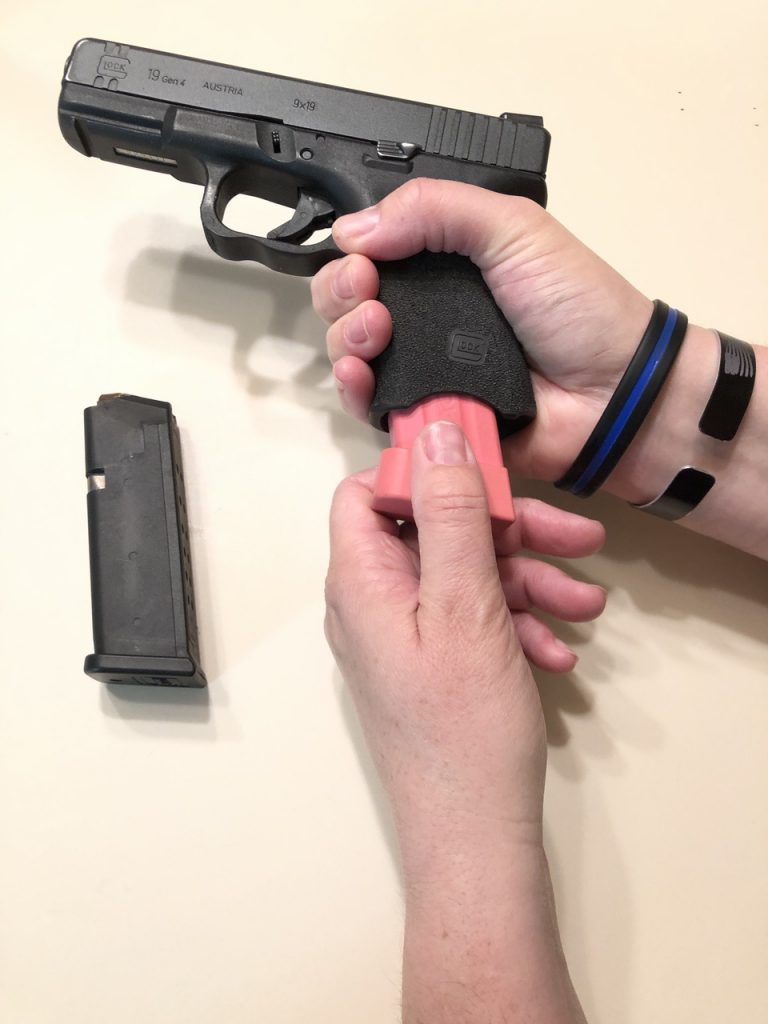 Grip replacement
Lastly, consider switching out the grips. I've seen some beautiful rosewood or pearl grips that change the entire look of the firearm. Amazon, as well as other sites, also sell a wide variety of textured grips, such as these Pachmayr ones that add a different look and feel to the grip and start at $24.25. Or, if you'd prefer to keep the existing grips, check out Hogue Grip Sleeves that fit over the grip and provide a non-slip surface. MSRP: Starts at $8.95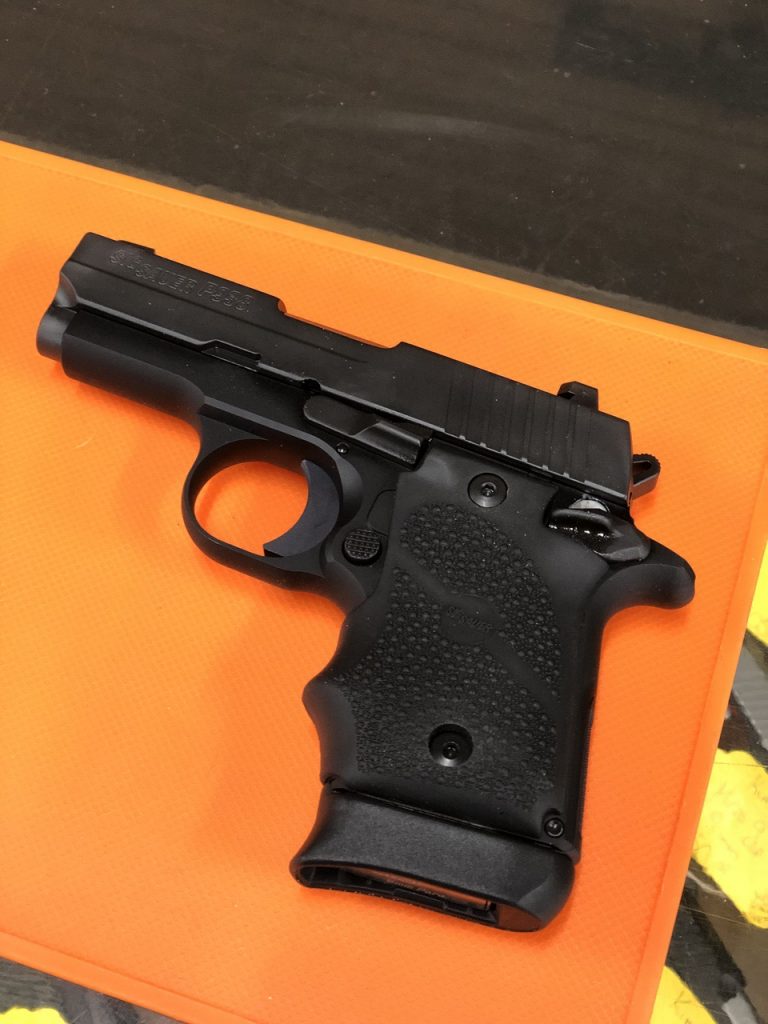 With such a wide selection of products, colors and options, you're bound to find something that fits your personality and needs. In next month's column, I'll be on the hunt for tactical accessories and gear.

About Stacy Bright

Freelance writer Stacy Bright holds instructor certifications from the NRA in Pistol & Rifle, as well as being an Range Safety Officer and Refuse to be a Victim instructor. In addition to her NRA credentials, she also is a Missouri CCW instructor and teaches various other home and personal defense courses. "In a field dominated by men, I feel I bring a unique perspective to firearms and training, especially to women. I'm passionate about educating, empowering and developing confidence in those I train. In November of 2014, I started the Southwest Missouri chapter of The Well Armed Woman," said Stacy. Stacy lives in southwest Missouri, and has been married for 20 years. Visit TWAW Facebook page: The Well Armed Woman-Springfield, MO Chapter. View all posts by Stacy Bright →