Girls with Guns Clothing Launches Spring Line of Tops and Whitetail Hunt
The newsletter from Girls with Guns Clothing touted this heading: "Spring Styles That Are M-I-N-T To Be + Hunt With Us During Ladies Week In November." How could I not check this one out?

GWG Life is sponsored by GWG clothing
I clicked through to the home of Girls with Guns Clothing online, to its fresh and hip website, and noticed the new lineup of tees and tanks, made for outdoorsy women by outdoorsy women. Let's look at a few here:
All tops come in sizes XS to 3X.
Aztec tank
Going along with the mint theme, which is such a cool spring color, check out this fresh racer-back tank. Made of a Poly Tri-Blend (50% Polyester, 25% Cotton and 25% Rayon), this top will wash and wear and sweat well.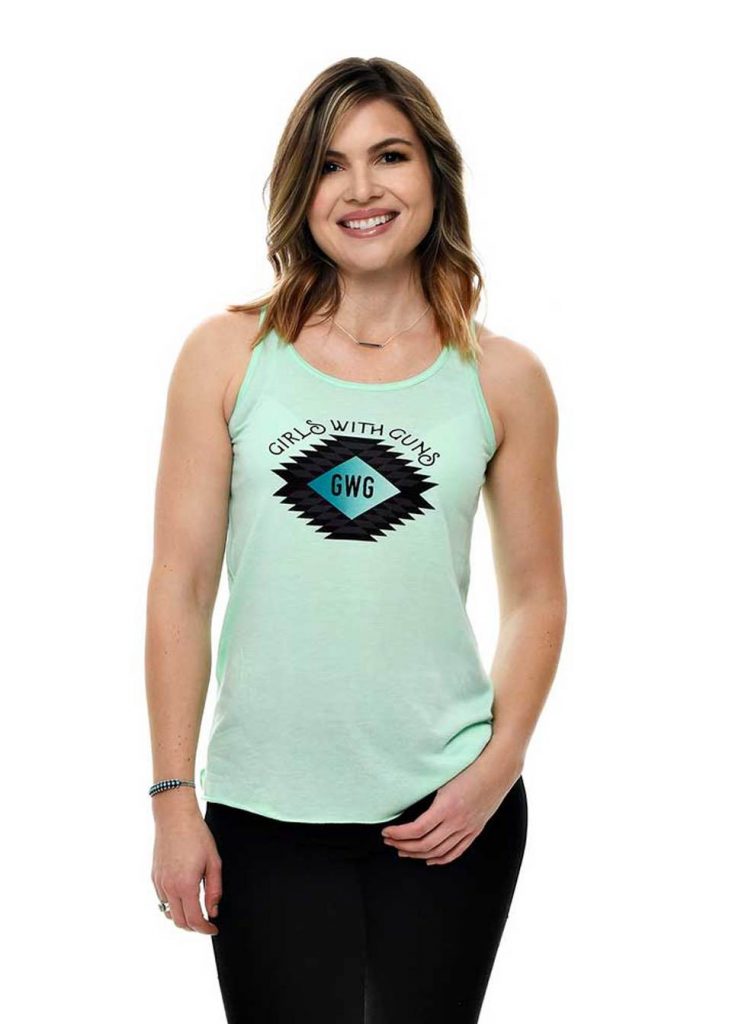 Aztec tank MSRP: $16.99
Summer shade tank
Who wouldn't be able to pair this tank with about a thousand different shorts or capris or leggings? Love the black shade, camo-ish effect. I would even wear this one under a jacket on a cool summer night. Again, constructed of a Poly Tri-Blend (50% Polyester, 25% Cotton and 25% Rayon), this one could become a staple.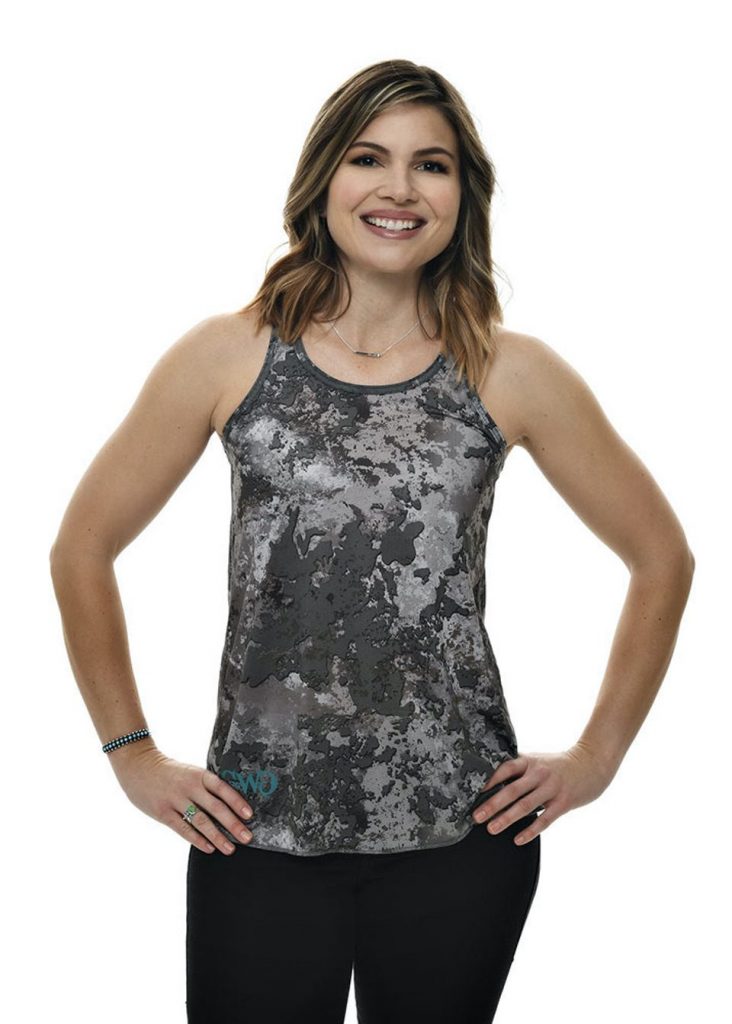 Summer shade tank MSRP: $16.99
Luxbucks tank
Getting back to the wearing of the mint green … this Luxbucks tank is swank. Check out the gilded buck on the front with the geometric highlights. This tank also is made of a Poly Tri-Blend (50% Polyester, 25% Cotton and 25% Rayon), which means it will stay the course for summer weekly wear.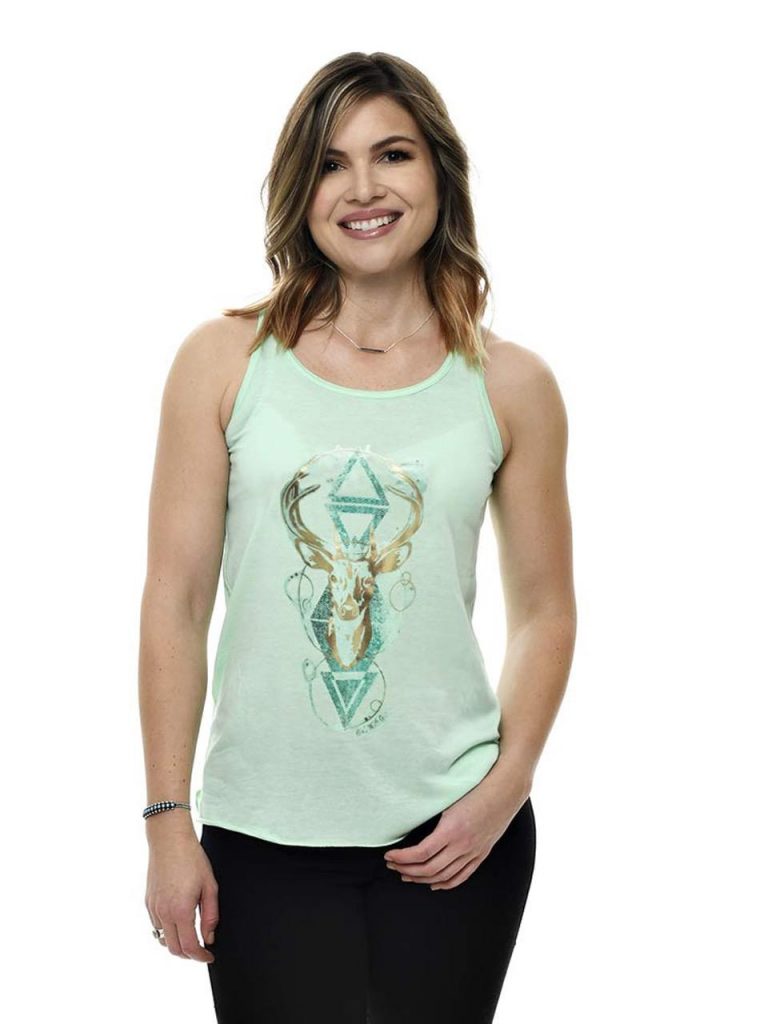 Luxbucks tank MSRP: $16.99
'Land that I Love' tee
Believe it or not, it's not too early to start planning for your summer holiday wear. If you're thinking you'd like a flag tee this summer, check out this classy offering – "Land that I Love" tee in charcoal. I am ordering this one soon. And don't forget, Flag Day is June 14, so you could wear it for 2 holidays this summer if you order it early. It's made of the heralded Poly Tri-Blend, with a crew neck and nice cut sleeves.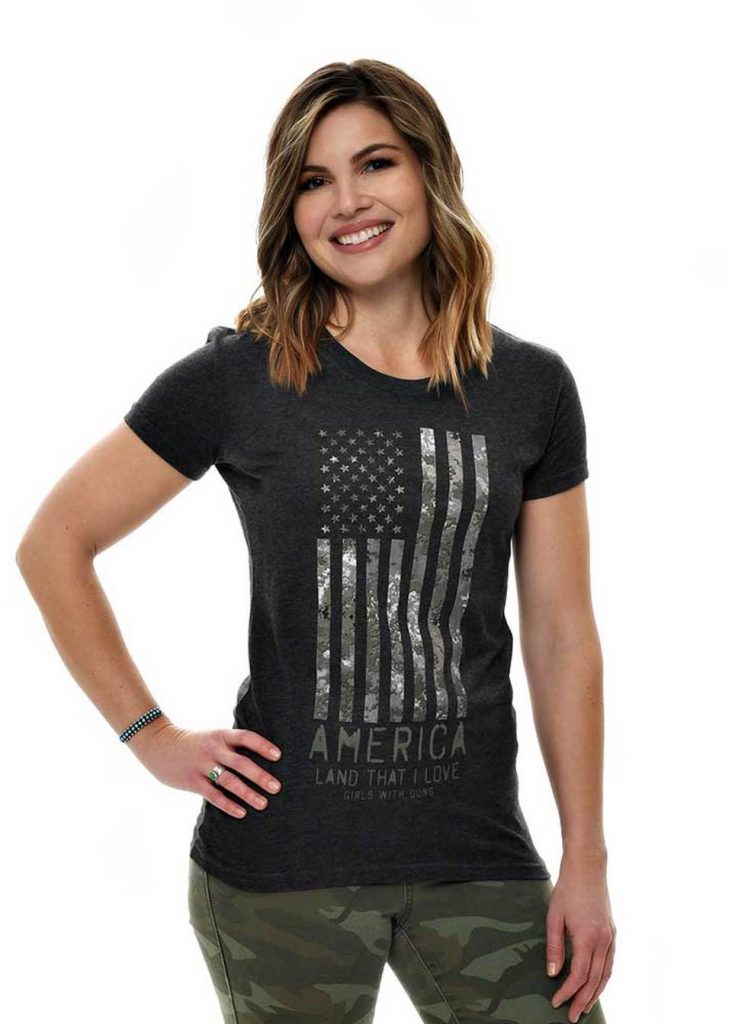 'Land that I Love' tee MSRP: $16.99
Peacemaker tee
We have long admired how Girls with Guns Clothing features plus-size models. This tee comes in heather gray, with a stunning front design of 2 long guns and the GWG logo. This tee also would make an excellent holiday apparel option, touting the 2A and all it represents. Constructed in the Poly Tri-Blend, it is designed with a crew neck and a feminine cut to its short sleeves.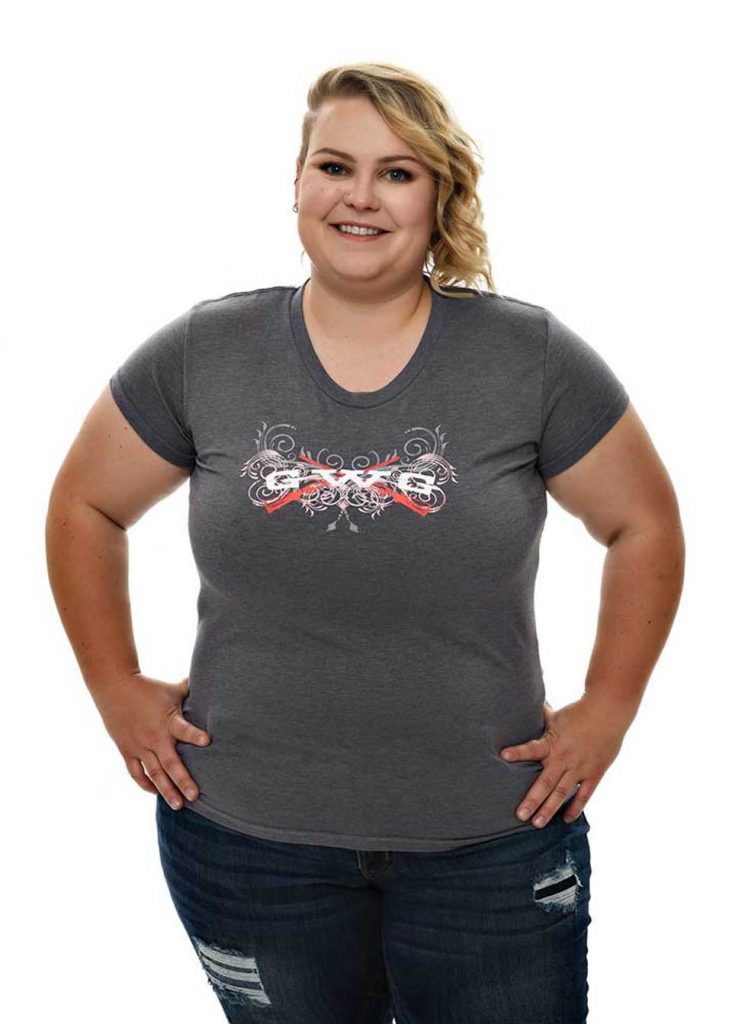 Peacemaker tee MSRP: $16.99
'No Boys Allowed!'
The proprietors of GWG Clothing, Jen O'Hara and Norissa Harman, have planned a women's hunting week (5 days) in Tyrone, Pennsylvania, for trophy whitetail next November. The outfitter is the renowned Quest Haven Lodge. Now is the time to think ahead for deer season.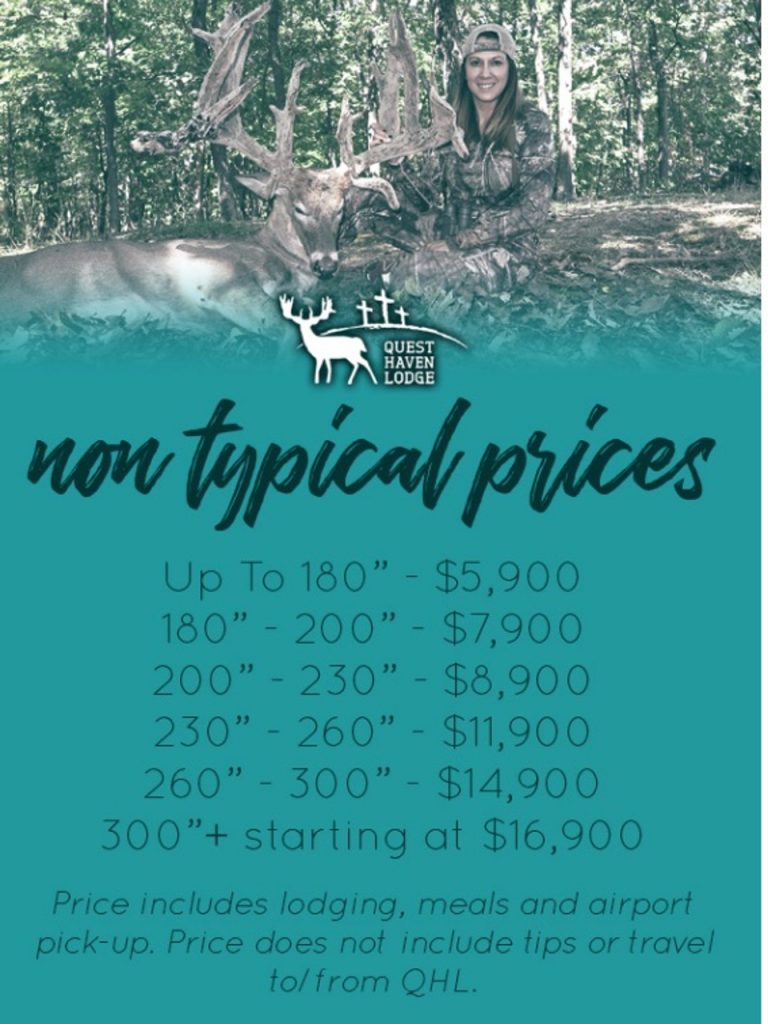 Hunters arrive November 17, 2019, and hunt from November 18 to 22, and depart November 23.
A $2,500 deposit is due by July 1, 2019, and will be applied toward the total price of the hunt (Price sheet on sizes included at website). The prices listed on the price sheet include lodging, meals and airport pick-up. A hunter is responsible for paying for her round-trip travel expenses, tips and any extras not included by Quest Haven Lodge.
All hunters will be offered a 30% discount on GWG hunting gear prior to the hunt.
For more information, check this website.
About Barbara Baird

Publisher/Editor Barbara Baird is a freelance writer in hunting, shooting and outdoor markets. Her bylines are found at several top hunting and shooting publications. She also is a travel writer, and you can follow her at https://www.ozarkian.com. View all posts by Barbara Baird →