How to: Accessorizing a Shotgun for a Female
Shotguns are one of the simplest types of guns to shoot. The way they point as opposed to the need to aim with a pistol or rifle make them very fun, fast and easy. Shotguns can easily get a bad rap with women and smaller–framed shooters, because the shooter often doesn't have one set up for their size. A poor set–up means more felt recoil, and often a harsh shooting experience. I'm going to share a few of my favorite things that I think are essential in accessorizing a shotgun, that every woman should know about.
Sponsored by Jagemann Sporting Group
Keep it Fun
One simple and fun way to make your shotgun your own is to literally make it yours. Don't borrow your husband's or your dad's. Get a gun that you can cut the buttstock down or otherwise adjust the length of pull (LOP). To put it in layman's terms, the length of pull means the distance from your elbow to your trigger finger and where it reaches the trigger. You change this by making that distance shorter or longer. A few things to note before you just decide to cut a stock shorter … Some shotguns have internals in the buttstock (Benelli), and so cutting the stock short is not easily accomplished. You need to purchase a youth stock or see a gunsmith. Other brands are very easy to adjust the length ( Stoeger, Beretta, Winchester, Browning). Do some research first. You often can find a used shotgun for a reasonable price, especially if you plan to change the LOP. Read reviews of shotguns women like. If you're a bird hunter, Franchi makes some lovely guns designed for women. Syren USA, CZ-USA and others have focused on that – a female shotgun. But, don't feel that you need to buy a specific brand – it's all about what you do to the gun that makes it your own.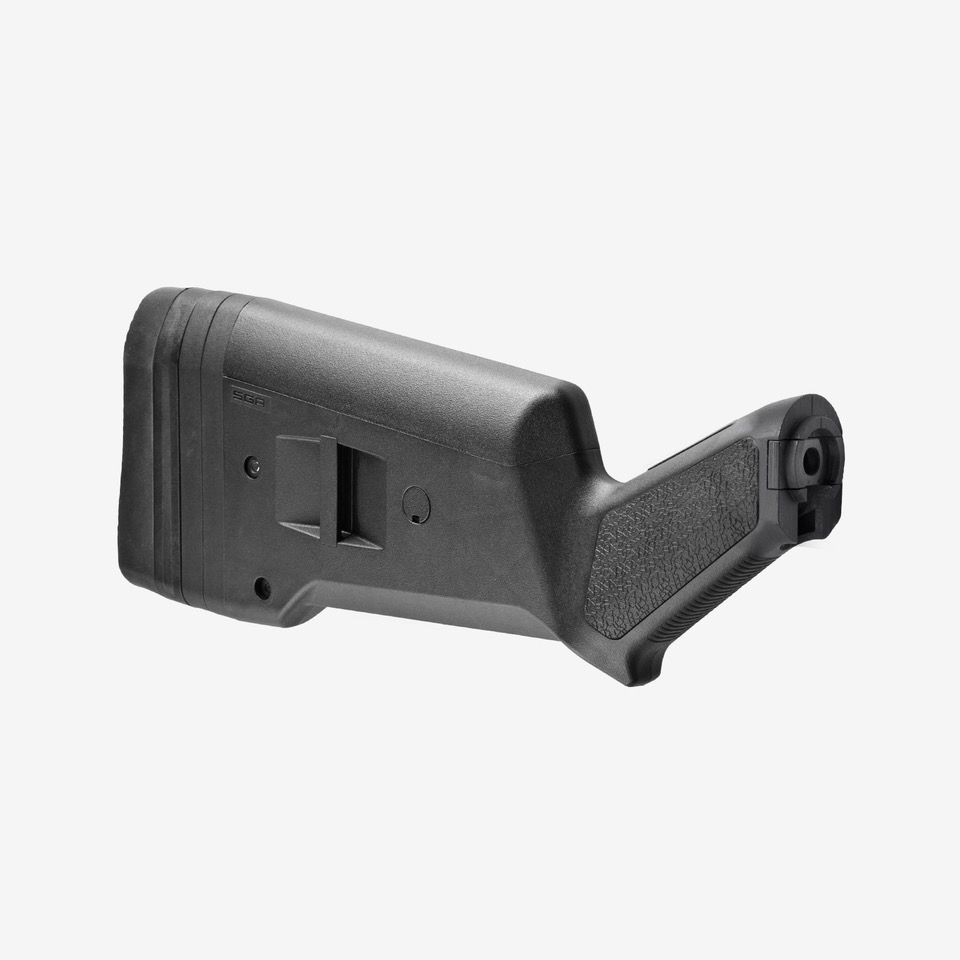 Keep it Simple
If cutting a stock down seems too much work, purchase a "youth Stock." Replacing the recoil pad might also help adjust the LOP. Check out Limbsaver, Kickeez, HiViz and others for the options in recoil pads. Limbsaver pads have a bit of shock absorption built in to make the amount of recoil felt in your shoulder feel softer. A handy person can change one themselves, with the right tools, but it's a simple task for a gunsmith. You can sometimes find aftermarket stocks that have adjustment in them, from places like Magpul. They make an aftermarket stock for a Mossberg that with an adapter from MOA Precision can fit other guns. A simple Google search of your shotgun and what aftermarket stocks are available might yield results from people who have thought outside the box. For guns that have a family history, buying an aftermarket stock for a youth or woman to use while keeping the original stock might be a great option. If you have a really wet duck hunt planned and are worried about ruining Grandpa's gun, an aftermarket stock can be just the thing.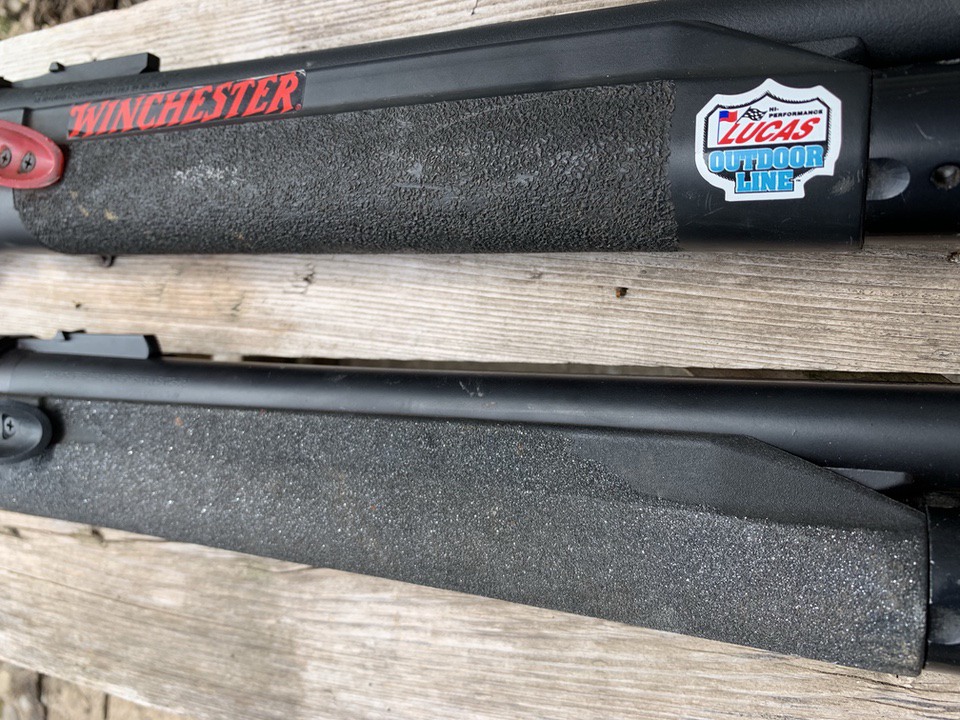 Get a Grip
Gripping your shotgun can also help make it easier to manage. In wet conditions – sucha s hunting in duck blinds and tree stands – a slippery stock is not easily managed. You can use everything from wood burning tools with a stippling tip to melt a stippled texture into your stock, to skateboard grip tape sections, to permanent silicon carbide embedded in epoxy (the last one is what I use). Gripping a gun means more control. More control means better shooting, hunting, and a better experience. If you are shooting with an heirloom wood stock, obviously, you're going to invest in grippy gloves versus adding grip tape to your stock.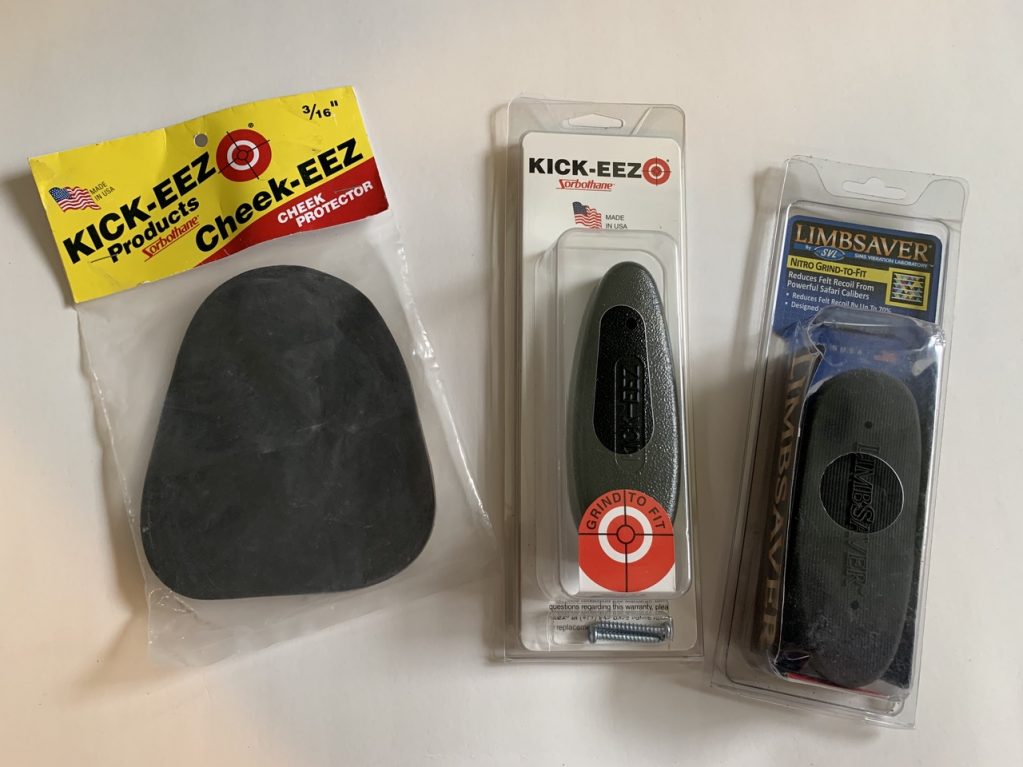 Keep it Comfortable
One way shotguns get a bad image is from the amount of "kick" felt in our face. This applies especially to inertia guns (Benelli, Stoeger) as opposed to gas–operated guns (Remington, Beretta Mossberg). What happens when gas from the round operates the gun's cycling is that the gun itself isn't moving as it is in an inertia gun. Inertia guns require less cleaning, but they can feel more violent when experiencing the recoil. A simple stick-on cheek pad (Cheekeez is one brand), can make the experience better. Some people with smaller faces can't properly see down the rib to get a cheek weld because their faces are too narrow or small – don't be afraid to build that buttstock up with 2 or 3 layers.
Keep Things Visible
The front sight that comes on many standard shotguns is usually pretty large. If you plan to shoot in low light, or shoot slugs at smaller targets or just want a more refined aiming point, investing in an aftermarket front sight can be a great upgrade. We like HiViz Shooting Systems' tricomp sight because it gives us color and shape options by simply trading out the fiber optic. A rear sight is another item to consider if you plan to shoot slugs. Gunsmiths can cut a dovetailed rear sight into the rib of your shotgun or mount a fold-down pistol sight.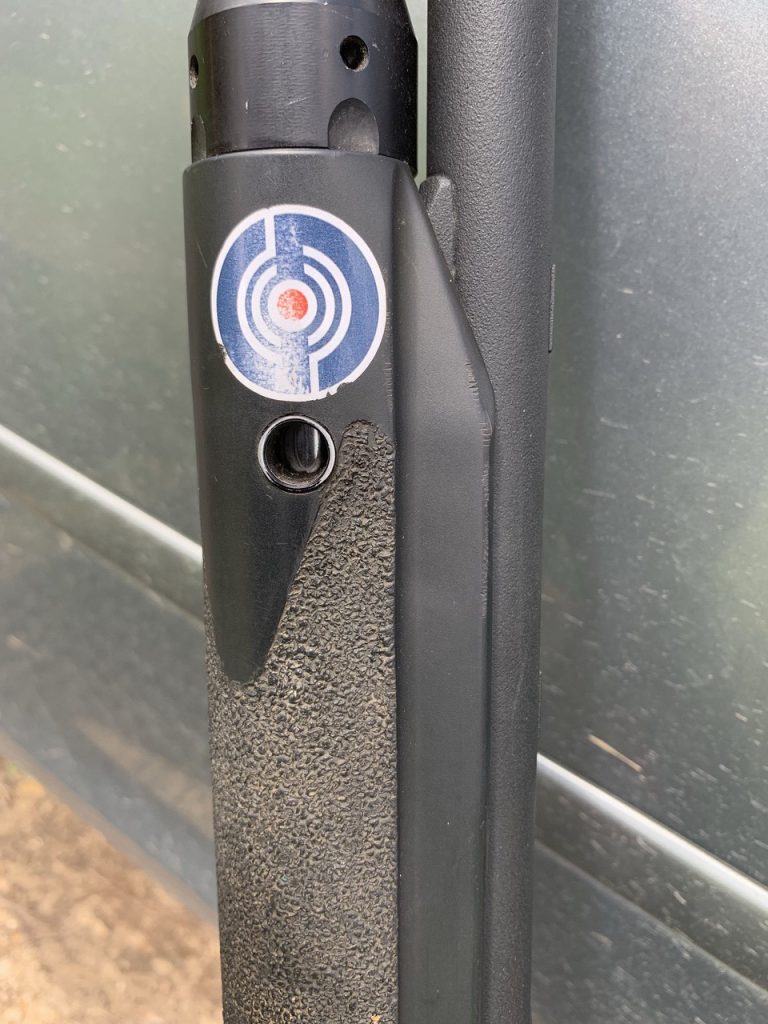 Keep it Portable
Many of us using shotguns in the field have to carry the gun, and being able to sling the gun would save our arms. Consider adding a quick detach or a QD sling mount. Roth Performance makes ones for most synthetic stocks that are easy to install. You need a drill and a little planning on where it goes depending on your gun. If you can't mount a QD point, you can always use less permanent means to add a sling, like zip ties and some wire. But know that you can do something to make it easier to enjoy your time with your shotgun.
Keep Ammo Handy
You can also look outside of the hunting world for accessories for your shotgun shooting. Hunting in water and from tree stands can make handling shells tricky – a chest rig designed to hold shells can free up pocket space and give you faster reloads. A caddy on the side of your gun that holds a spare round can help you reload faster if you run your gun dry. In competition, we call them Xtra Shell Caddies.
Keep it Going
So take the time to make your shotgun something you enjoy. If you plan to take other women or kids along for the adventure, making sure they enjoy their experience will leave them ready to keep traditions going and share shooting sports with future generations.
About Becky Yackley

Becky Yackley primarily competes in 3 Gun, USPSA, Bianchi pistol, but has competed in shooting since 1989 in disciplines from service-rifle, to NCAA Air Rifle and Smallbore, air pistol and a little bit of long range rifle. She shoots guns and cameras at competitions around the country, and writes in her fictional spare time. Her writing can be found here The WON in her column titled "Not a Soccer Mom" and sponsored by Jagemann Sporting Group, as well as Guns America and Gun World. View all posts by Becky Yackley →
The Conversation