GLOCK Review: The G43X Semi-automatic Subcompact Pistol
Like thousands of others, I attended the 2019 SHOT Show eagerly seeking out the hottest new products. On the top of my list were the 2 new 9mm Slimline GLOCKs and I could not wait to get my hands on them. When SIG Sauer rocked the gun world with its P365 "high-capacity micro-compact," GLOCK owners looked at their beloved GLOCK 43 with crestfallen gaze and wondered when GLOCK would come out with its version of a slim, concealed-carry gun with a 10+1 round capacity. True to GLOCK, it listened to its customers and came out with the new G43X semi-automatic subcompact.
Sponsored by GLOCK
Holding the G43X at the show, a few things stood out – most noticeably, the silver corrosion-resistant nPVD finish on the slide. I also noticed the addition of front slide serrations, and its slim 01 10-round, single-stack magazines with orange mag followers. Features consistent with the Gen 5 changes include the lack of finger grooves (thank you!), the flared magwell and the slightly more pronounced beaver tail (goodbye slide bites!). As summer draws near, many will start looking at different CCW options. Here's why I think the G43X is an excellent option for women to consider.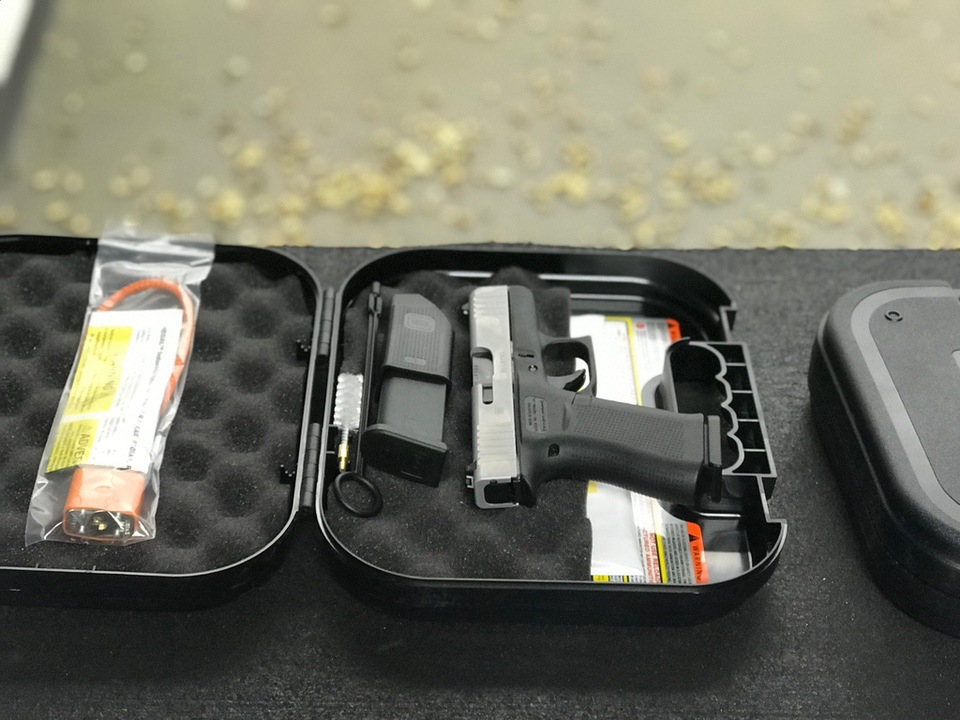 First of all, this will be a great fit for women looking for a smaller and lighter handgun. The mini-GLOCK fits perfectly in my relatively small hands, yet still has room for more. Compared to the G43, the G43X is better balanced with a longer grip, yet the same slide length. The slightly wider frame feels a little more substantial without adding much weight or girth. While it may not fit all G43 holsters, the G43X fits quite well into my G-code Eclipse and it concealed comfortably. The butt of the grip did print a little, compared to my G43, but with a little adjustment, it wasn't noticeable.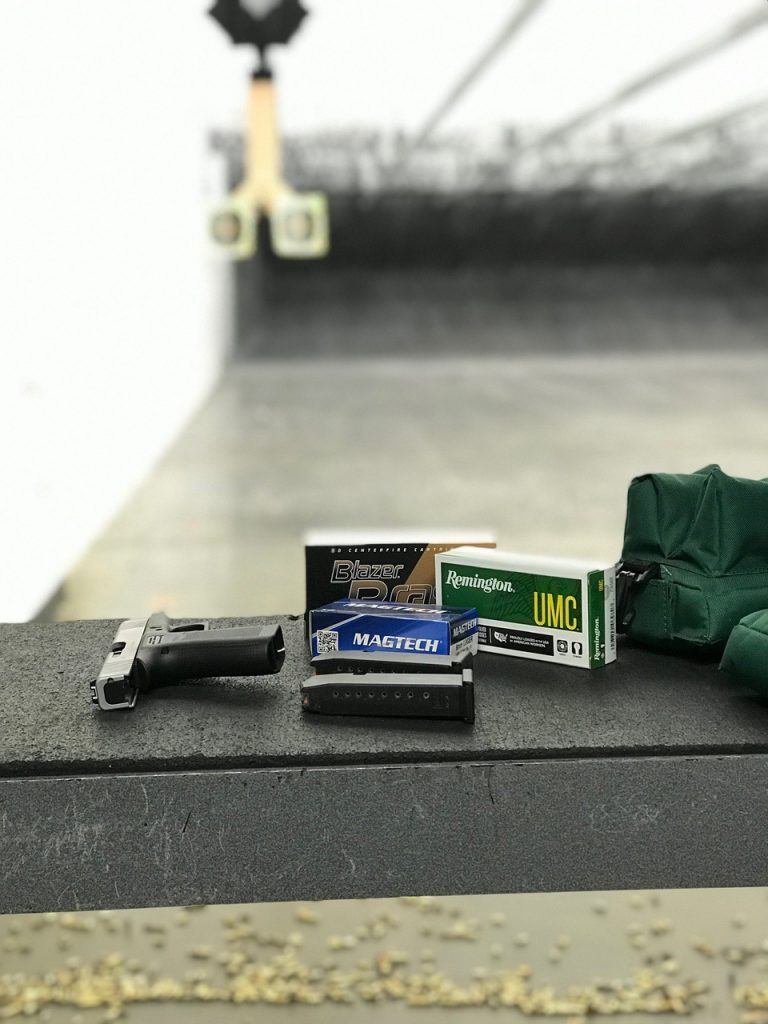 According to GLOCK's website, the G43X has the same barrel (3.41 inches) and slide length (6.06 inches) as the G43, but measures a slightly longer length overall at 6.5 inches, compared to 6.26 inches. The slide comes in at 0.87 inch wide and overall the frame is slightly wider at 1.1 inches, but the difference between the G43X and the G43 is negligible. The extended magazine lengthens the grip to 5.04 inches and allows for a much fuller grip. My pinkie rests comfortably on the grip, which was only possible on the G43 with an extended mag. Unloaded, the G43X weighs in at 18.7 ounces. The trigger pull comes in at 5.5 pounds, with a trigger reach of 2.54 inches. It also comes with either standard fixed sights, night sights (GNS), or AmeriGlo BOLD Sights. The model I tested had standard notch sights (that I can't wait to switch out) but were sufficient for the test.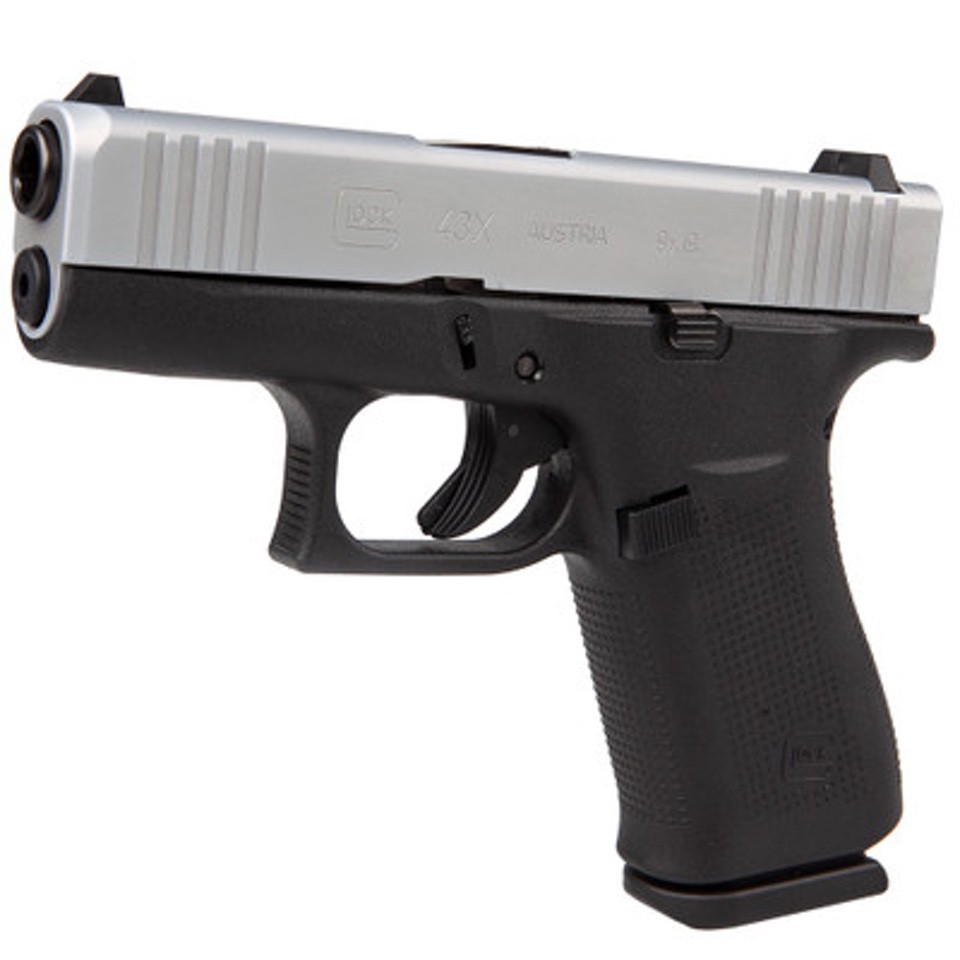 Secondly, it's a GLOCK. Known for reliability and precision, GLOCK predictably delivers. I broke the gun in with more than 250 rounds of a variety of ball ammo (Blazer Brass, Fiocchi, Winchester, Remington, Magtech) and had nary a glitch. I ran some drills and shot at different distances just to get a feel for the trigger, recoil management and speed and I was impressed that I didn't end up with even a hint of "GLOCK knuckle," thanks to the little trigger cut-out. The gun is pleasant to handle, which is most likely due to its longer grip. It also is easy to manipulate the slide. I like that there is enough room for a nice high grip without completely swallowing the gun. I did notice that sights required a 6 o'clock hold; otherwise, I shot consistently high. Compared to other subcompacts, the G43X isn't as snappy and is not at all finicky with ammo, which is a bonus for my budget.
I wanted to test out its accuracy at 7 yards from a bench rest position on some AP-2 targets. I shot 5-round groups 5 times for each type of ammo. I was surprised to get 3 stove pipes in 6 shots but when I realized that it was due to how I was setting my hand and gun on the shooting rest, I adjusted it and didn't have any issues afterwards.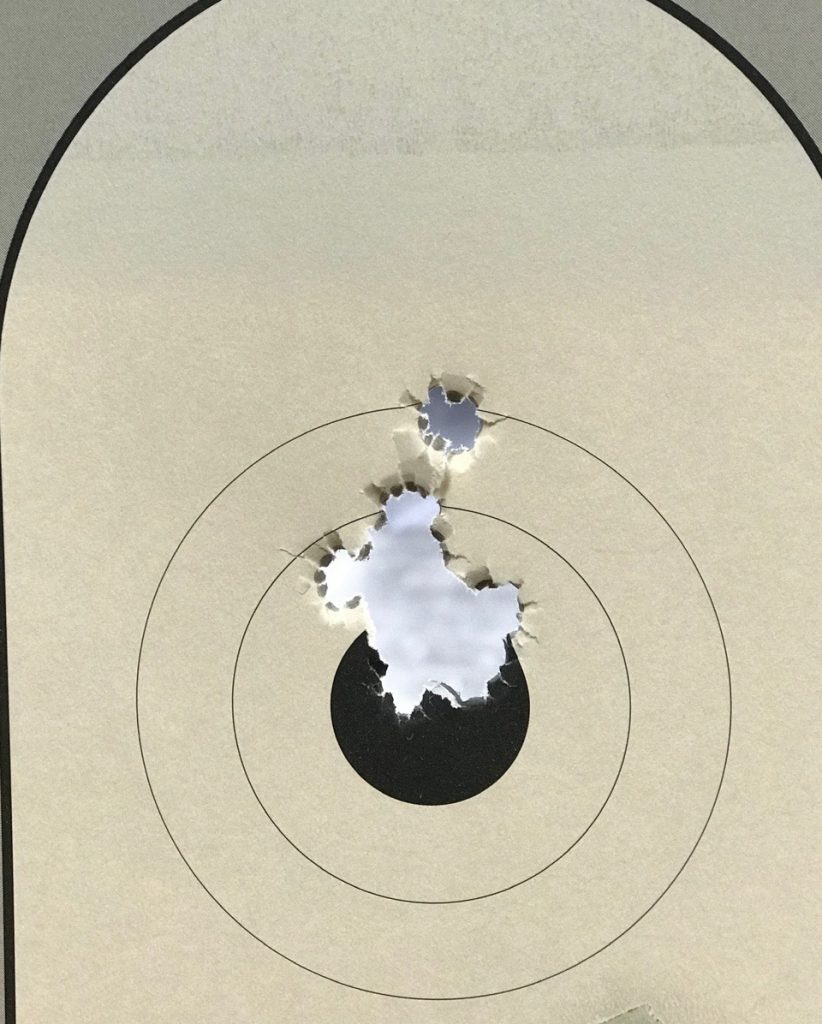 G43X Accuracy Results in Inches

Remington UMC, Full Metal Jacket, 115 grain: largest group -1.25; smallest group .75; average – 0.875
Blazer Brass, FMJ, 115 grain: largest group – 1.5; smallest group 1; average 1.25
Magtech, FMJ, 115 grain: largest group – 1.5; smallest group 1; average 1.25
Barnes Tac-XPD, 9mm +P, Techni-Crom-plated Hollow Point 115 grain: largest group – 1.5; smallest group .875; average 1.15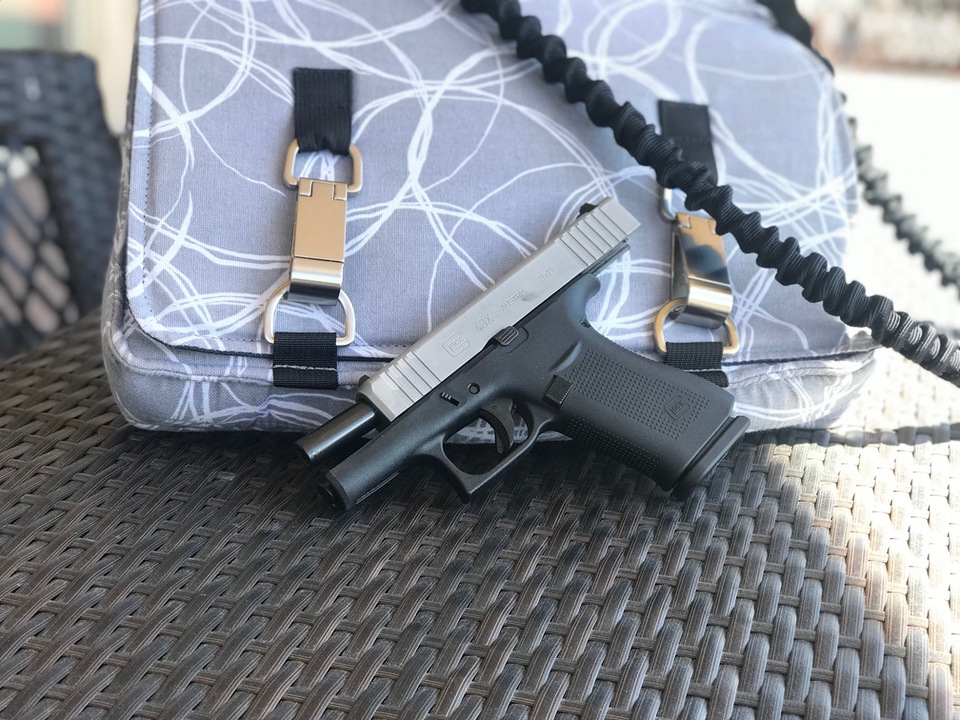 The GLOCK 43X
Overall, GLOCK brought out yet another winner. This is an excellent CCW option for women as it is small, reliable, accurate and, at an MSRP starting at $538, budget-friendly.
About Julie Park

Julie Park was born in South Korea, raised in Canada, and is now living in her beloved Rockies in beautiful Colorado Springs with her husband and 5 kids. An attempted break-in transformed this stay-at-home, unassuming woman into a pistol-packin' mama serious about the safety of herself and her loved ones. She is a certified NRA pistol instructor and Chief Range Safety Officer, and has been teaching and training women (and men!) just like her for the past several years. She has been a chapter and state leader in women's shooting organizations and an instructor at her local range. She loves discovering new guns and products for women and sharing her passion with others. If she's not shooting and training, she is homeschooling her kids, enjoying travels and connecting with her favorite books and people. View all posts by Julie Park →
The Conversation