Love at First Shot: Vera Koo, the Shooting Sports and Mentoring
When NRA Women asked me to appear on an episode of the online television show "Love at First Shot," I agreed to do it because I thought it was a chance to give back to the shooting sports. In particular, it offered me an opportunity to mentor women regarding learning how to handle firearms.
I am not a natural on television, nor do I feel comfortable serving as a teacher. My personality is much more suited to be a student. However, I have gained so much from this sport, and from mentors who helped me, that I knew I must embrace the chance to inspire the next generation of shooters.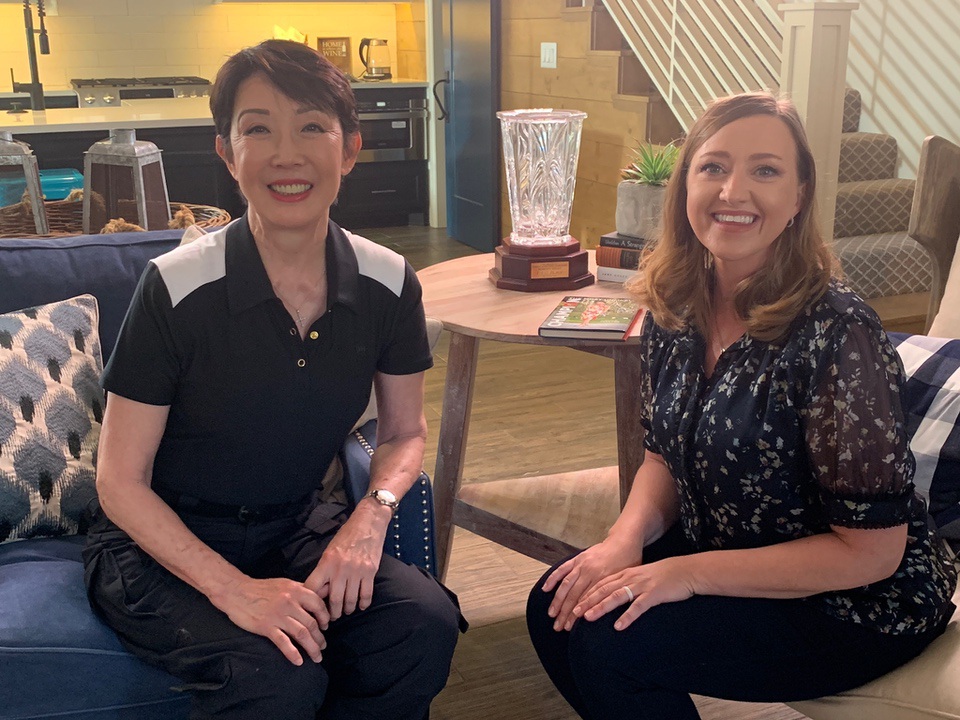 In the end, I gained an unexpected benefit: The show's contestants inspired me.
I met 50-year-old Yvonne Anderson-Thomas, who operates a soul food truck. She engages in concealed carry and was looking to become a more skilled shooter. She inspired me on multiple levels. For one, I was pleased to see an African-American woman interested in shooting. The shooting sports would benefit from more diverse participation. I spent my shooting career as the only Chinese-American participant at the annual Bianchi Cup.
Also, I was inspired to see a middle-aged woman, such as Yvonne, looking to enhance her shooting skills. I did not become serious about shooting until I was 47, but I refused to let my age deter me. Yvonne was happy to hear that I did not get involved in shooting until later in life.
She is another example that you are never too old to learn new talents.
The other women were Alexandra Pollack and Colleen Morehead. Alexandra rides horses and wanted to learn to shoot so she could compete in marksmanship competitions on horseback. Colleen wanted to pursue shooting sports as a way to take control of her lifestyle.
Collectively, they were 3 impressive women.
Shooting the Shooting – 'Love at First Shot'
I traveled to Oklahoma City for the episode filming. The day started with host Julie Golob, an elite shooter herself, leading a roundtable discussion during which I shared tips with the three contestants.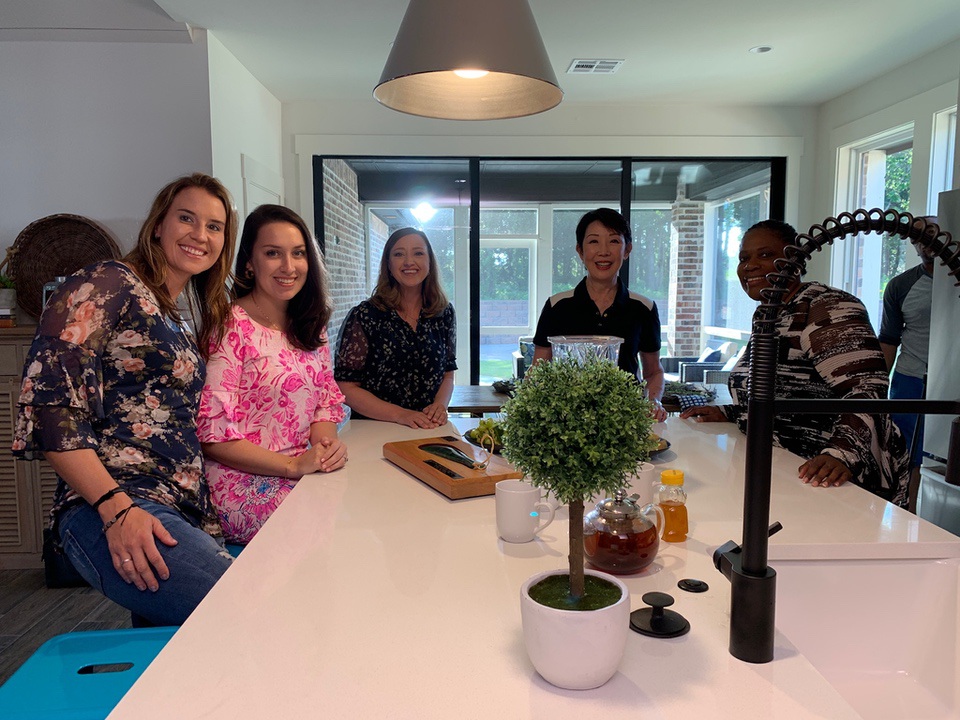 I recounted my story of how I started shooting because I used to be afraid of guns, and I did not want to fear them anymore. From there, I set goals to keep improving in my instructional classes, and I eventually launched my competitive shooting career.
I shared practice and preparation tips and stressed the importance of having heart and desire. Shooting is like any other sport. It takes more than physical skills to be an elite performer. You must also be mentally sharp. You must want it.
And no matter what happens during a competition, you must complete the task. Even if you are not performing at your peak, push yourself to go on and reach the finish line. That is the only way you can expect to improve.
In the afternoon, we moved to the shooting range, where the 3 contestants were tasked with competing in a series of events styled after the Bianchi Cup. The competition included the practical, falling plates and mover stages. Unlike the 4-stage Bianchi Cup, their competition did not include the barricade. In another twist, they used a handgun for some events and a semiautomatic rifle for another. The Bianchi Cup is a handgun competition at which rifles are not used. [Michelle, do we have a Bianchi cup explainer/primer somewhere in the files that you might internally link here?]
If you have ever spent much time in the Midwest during the summer, you know it can get awfully hot, and the humidity can be stifling.
I grew intimately aware of that during my 21 years competing at the Bianchi Cup, which takes place in Columbia, Missouri, toward the end of May.
The Contest
The contestants competed around 3 o'clock on a 94-degree day with high humidity. Even in ideal conditions, it is difficult as a new shooter to remember all the strategies and techniques you learn in training once the pressure of competition is upon you. Unforgiving heat adds yet another obstacle.
My role during the competition was to hang back with the on-deck shooter and offer tips and encouragement to help steady them before it was her turn.
One by one, each contestant showed her spirit throughout the competition. I never saw their motivations or their focuses wane. I was impressed. This was a new event for them, and they were still developing as shooters. Plus, they had the added pressure of performing in front of cameras.
Across the board, no one cracked.
They showed that spirit is not confined to a single age group or to a certain type of person. You can find it in anyone, if you have the drive to compete.
The shooting sport takes more than God-given talent to be an elite competitor. You must be mentally tough, committed and focused. When others want a day off, you must be willing to practice. That is how you get ahead in the sport. In that way, it is like life. Only with unrelenting persistence can you expect to reach your full potential.
The experience at the shooting range that day transported me back to my competition days. I retired from competitive shooting more than a year ago, after the 2018 Bianchi Cup. I have no regrets, but the contestants reminded me how powerful it is to see someone working toward a goal with focus and passion.
I felt like I was back at the shooting range as a competitor myself. It felt comfortable, like I had never left the sport.
My Takeaway from 'Love at First Shot'
That day reminded me that surrounding yourself with inspiring people is powerful. The attitudes of those around you rub off on you, so you best rub shoulders with people who will positively affect you.
Julie Golob invited me to Oklahoma City so I could share wisdom from my long shooting career and hopefully have a positive impact on these shooters, but the effect was reciprocal. During "Love at First Shot" I gained just as much inspiration from being around them.
About Vera Koo

Vera Koo is a first-generation Chinese American woman. She's a wife and mother, author, entrepreneur and retired competition shooter. Along with two published books -- "The Most Unlikely Champion" and "Wisdom and Things: Essays From an Unlikely Champion" -- she writes her column, Vera Koo, at "Women's Outdoor News." View all posts by Vera Koo →