Firearm Review: Remington's V3 Tac-13
It had a reputation. It came with the warning from a friend who said, "Hold onto it." I had shot its cousin, the Remington Tac-14 – in both 20 and 12 gauge – and knew, or so I thought, how it would feel. But really, I didn't know how it would feel. This gun, the V3 Tac-13, is built on the V3 system – a gas-operated semi-auto – which means it shoots differently than its cousin, and that's a good thing.

Sponsored by Remington
I have been carrying full-sized Remington V3 field guns to turkey woods and duck blinds for a few years now, and usually, bringing home supper. I've always liked the softer recoil that the patented Versaport gas system provides, especially when practicing and patterning loads for waterfowl and turkeys. Also, I found that the V3 is swingable, even though it's in a 12-gauge configuration. This gun has the similar push button safety behind the trigger, big charging handle and big bolt release.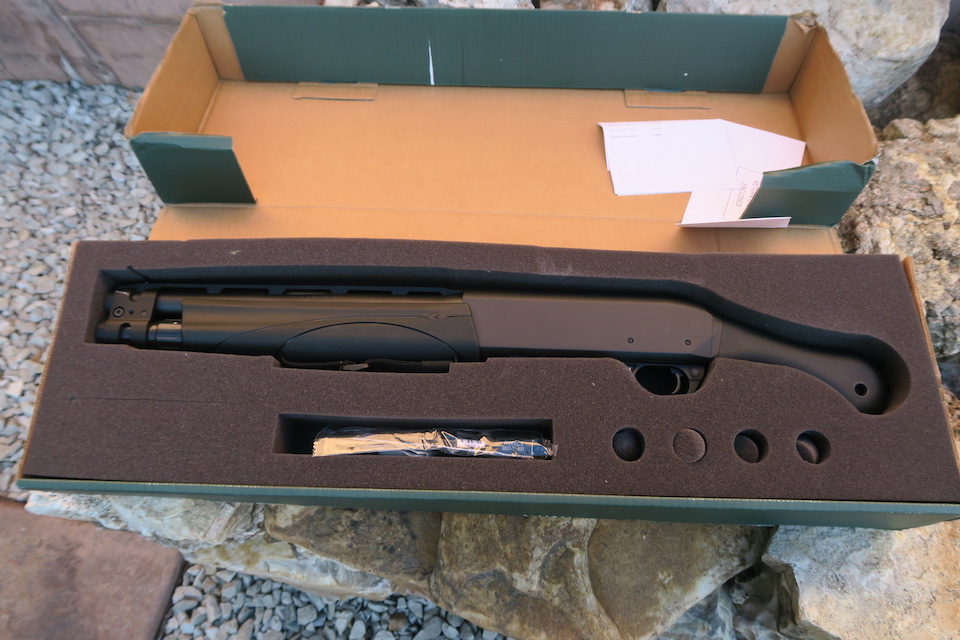 However, the V3 Tac-13 is not a shotgun. It's a 26.5-inch firearm. It's extremely swingable. It's not meant to be shouldered, nor would you ever put it near your face. It's meant to be shot by pushing it forward and out front, or from your hip. It's a personal defense gun that can be tailored to the loads you want to use, for the reasons you deem necessary.
It, like its cousin, comes designed with a birdshead pistol grip, which means you can most of your hand around it. You'll need to do that in order to shoot it well. It, unlike the others, comes with a hand strap so that you can control muzzle flip, because with a 13-inch light contour barrel, there will be muzzle flip.
You can run light field loads or full out buckshot loads in this one. Change it up and alter them to meet your designs for self-defense. It holds 5. It weighs about 6 pounds. You may attach a laser or light to the short rail.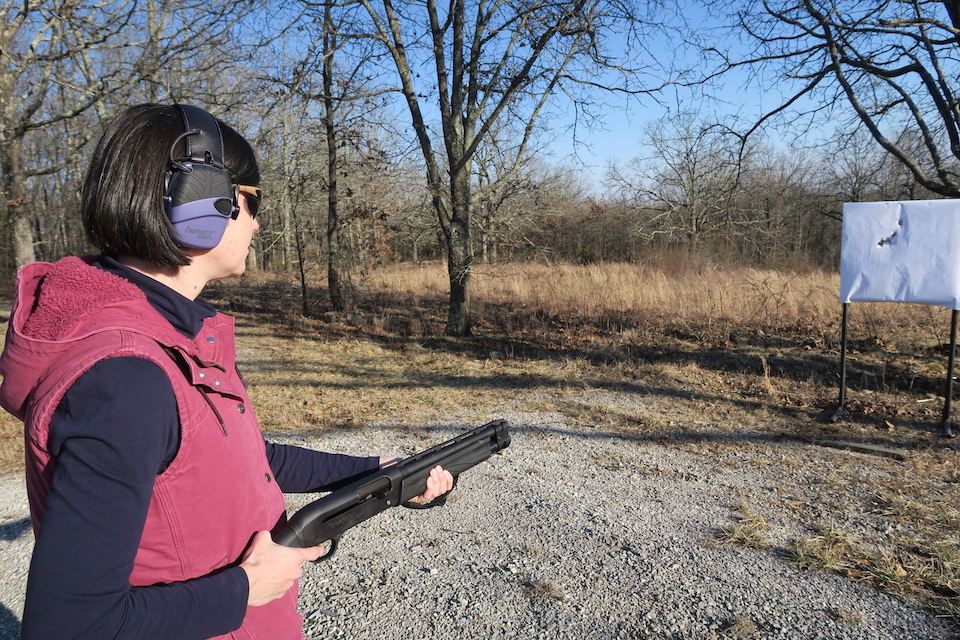 During our testing of the V3 Tac-13, we shot it at 8 to 10 yards, from the hip and saw about 3-inch patterns with the special Ultimate Defense Managed Recoil Buckshot. I asked a new shooter (pictured in the photo) if she would try the gun. She handled it with aplomb, and said she would like to include this firearm in her home defense routine.
Ammo
The ammunition side of the company has designed a buckshot for this line, the Ultimate Defense Managed Recoil Buckshot. These rounds have been created to deliver tight, effective short-range patterns. With a reach of out to 40 yards and with 40% less felt recoil, this is a good choice for personal defense.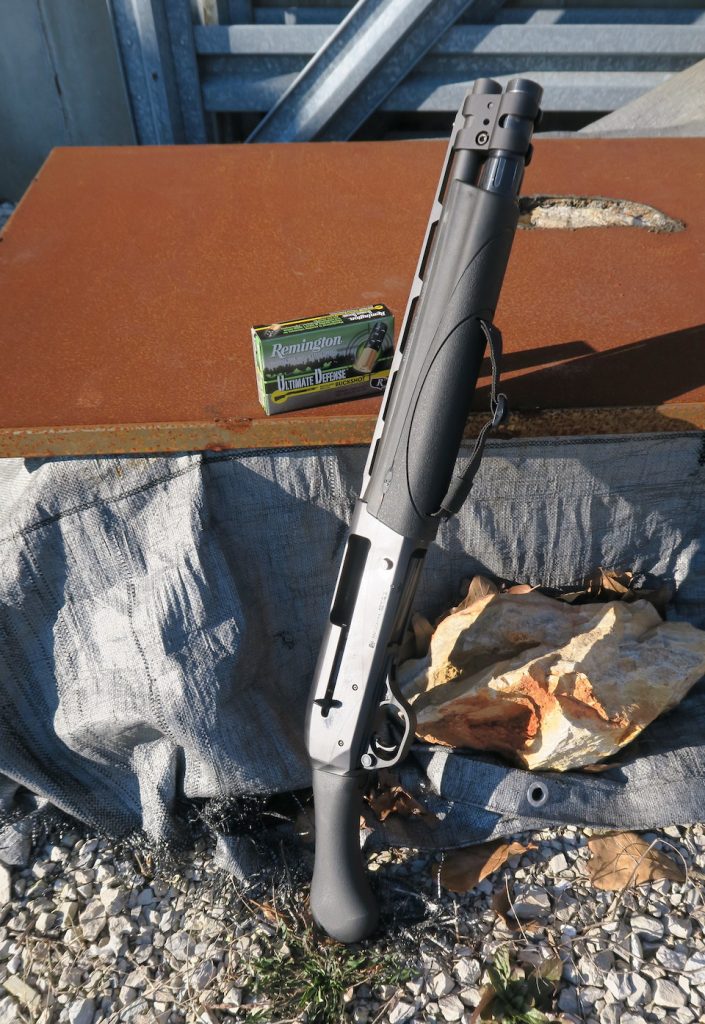 If you can hold onto it, and you like the way it feels, it will make a great truck companion for you. It will also make a super ATV or side-by-side ranch gun, and of course, could be considered for a home defense gun. Check with your state to make sure you can legally purchase this gun.
V3 Tac-13 MSRP: $915
Website: https://www.remington.com/other-products/v3-tac-13
About Barbara Baird

Publisher/Editor Barbara Baird is a freelance writer in hunting, shooting and outdoor markets. Her bylines are found at several top hunting and shooting publications. She also is a travel writer, and you can follow her at https://www.ozarkian.com. View all posts by Barbara Baird →