Freedom Hunters Fruit Shoot and the Federal 224 Valkyrie
While getting ready to make the long drive for this Wyoming-based shooting trip, I packed all the necessary range personal protective equipment. What I didn't realize was that I would also need a bowl to catch the large, juicy chunks of fruit that flew near me and fell on me. If only I had known that a Federal 224 Valkyrie round would send chunks of watermelon flying so far.

After arriving in the Cody, Wyoming, area, I joined several guests of the non-profit organization Freedom Hunters, along with TeamWON writer Ashlee Lundvall, for the fruit shoot. Ashlee is our writer who is working on the content surrounding this intriguing round. In fact, you can read about the history of the cartridge and about her first impressions – which included fruit shooting – here.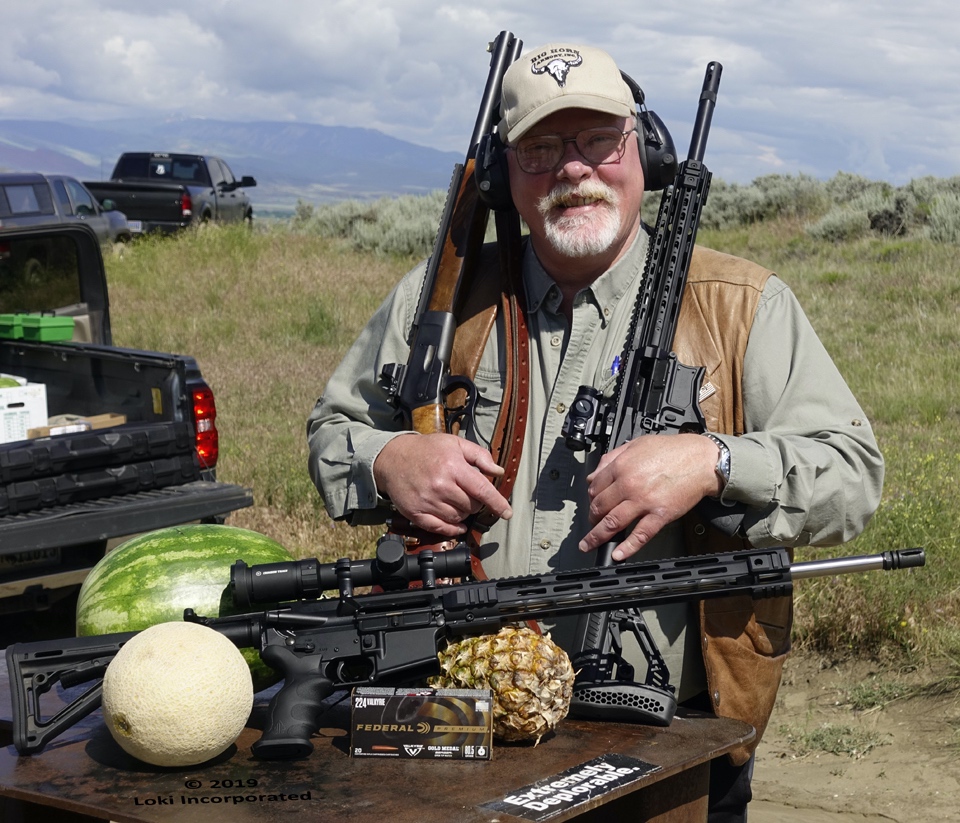 Greg Buchel, who owns Big Horn Armory in Cody, built a modern sporting rifle for us to use with the 224 – in particular, 80.5 grain Gold Medal Berger Hybrid in 224 Valkyrie. The rifle has a standard AR-15 lower and adjustable butt stock, topped with a 224 Valkyrie upper that incorporates a rifle-length gas system on a stainless steel barrel with an A2 flash hider and full length skeletonized forend.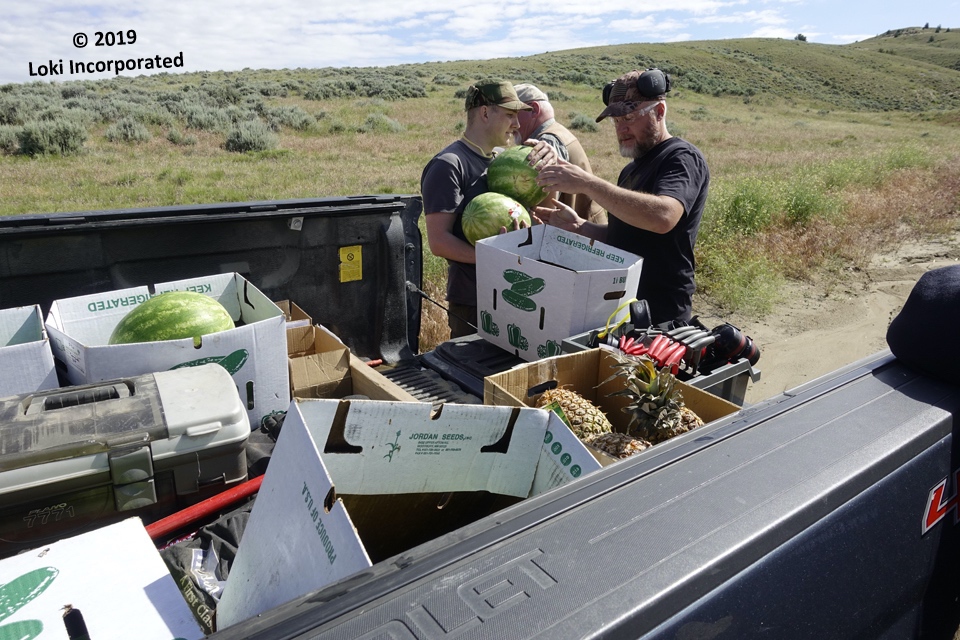 In addition to providing the rifle, Greg came prepared with a truckload of fruit, including watermelons, cantaloupes and pineapples. We drove out into the foothills near Cody, to an informal range that had plenty of space and backstops and would have no problems with the fruit salad we'd create.
Greg and his crew from Big Horn got the scene set, and Ashlee had first honor of shooting watermelons.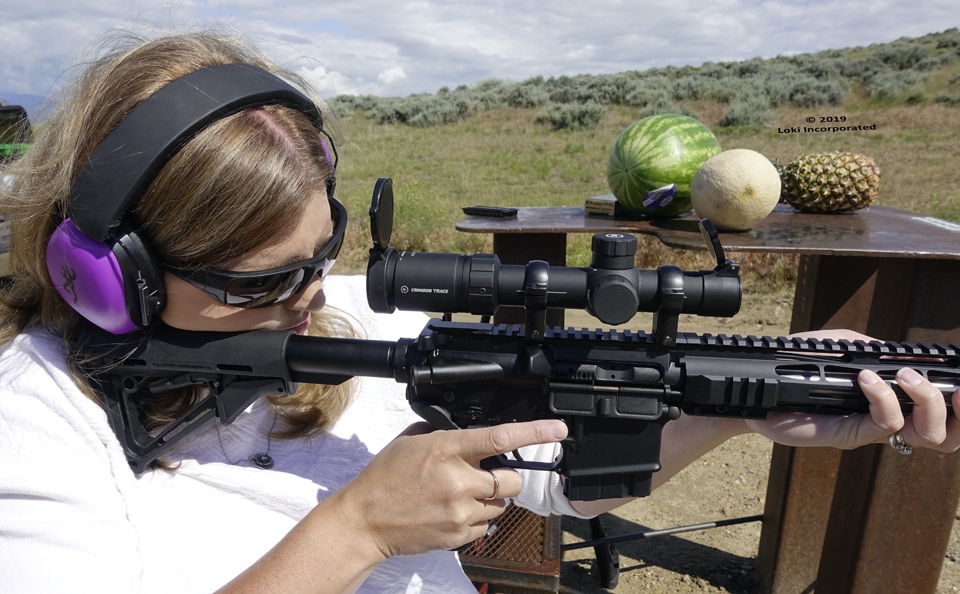 None of us realized that this cartridge would have such an "explosive" effect on a melon at 25 yards. Later, at another range we tested the cartridge out farther – to 100 yards on paper.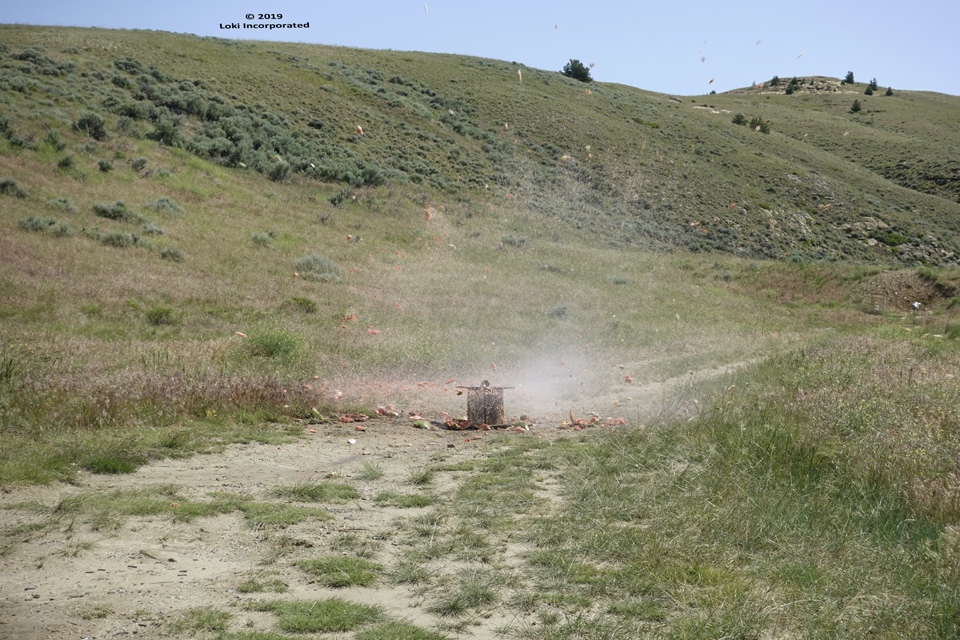 However, this shoot was all about the fruit. Ashlee will be working with the Big Horn rifle and 224 Valkyrie ammunition in the coming weeks to reveal its true capabilities, to see how well the ammo does at ranges useful for varmint hunting and target shooting.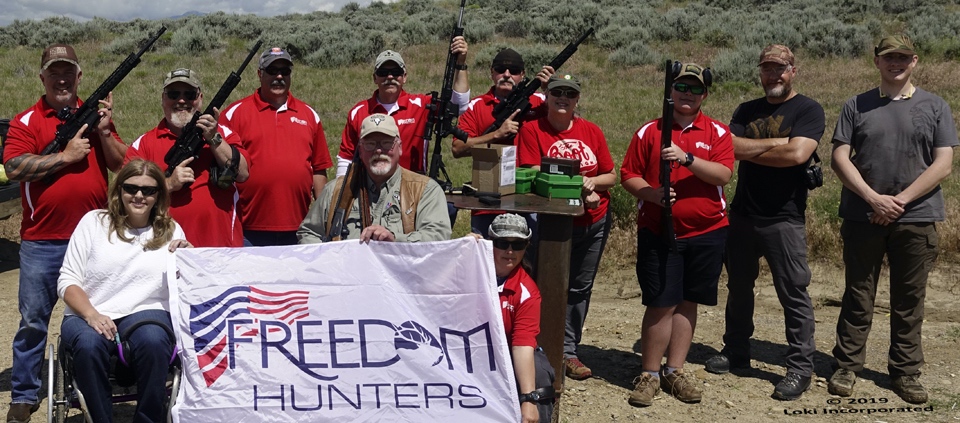 Learn more about the 224 Valkyrie from Federal Premium.
About Barbara Baird

Publisher/Editor Barbara Baird is a freelance writer in hunting, shooting and outdoor markets. Her bylines are found at several top hunting and shooting publications. She also is a travel writer, and you can follow her at https://www.ozarkian.com. View all posts by Barbara Baird →