GLOCK Sport Shooting Foundation: GSSF Matches
If you are a GLOCK owner and want to test your abilities with this firearm, you may want to consider attending a GLOCK Sport Shooting Foundation (GSSF) match.
Sponsored by GLOCK
The GSSF began in 1991, with a mission to encourage the safe and responsible use of GLOCK firearms and provide opportunities to participate in shooting matches. The GSSF hosts more than 50 outdoor and 60 indoor shooting matches throughout the country. To participate in a match, you must join the GSSF and compete with a GLOCK pistol. Membership levels start at $35 for an individual, and $90 for a family of up to 6 immediate members. Children must be under the age of 21. There are additional match fees.

GSSF Matches and What to Expect
The GSSF offers an online resource for what to expect at a match. Upon arrival at a match, you are placed in a division and with a squad. You will be either a Master Class shooter or an Amateur. Amateurs may shoot up to 9 divisions and Masters up to 8 divisions per match. Here's a rundown of all the divisions:
Amateur Civilian
Amateur Guardian
Amateur & Master Subcompact
Amateur r & Master Hvymetal
Amateur & Master Unlimited
Amateur & Master Major Sub
Master Stock
If you are already confused, don't worry. Show up with your gun and enough ammo to accomplish the stages. There are typically 3 stages: "5 to GLOCK," "GLOCK'M" and "GLOCK the Plates." You may sign up online, and use this form, as long as the GSSF receives it by noon on the Wednesday prior to the upcoming match. Note: If you walk-on, you will be charged an extra $10 for the match. Register online and early.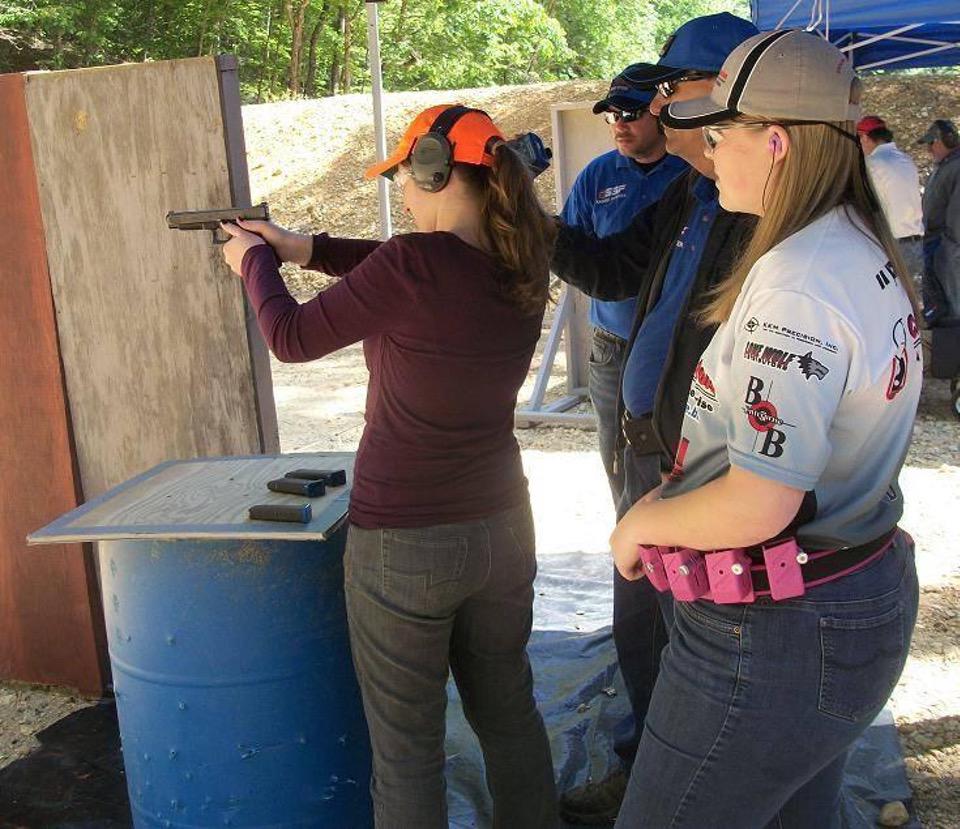 Stages at a GSSF Match
If you want to practice at home before a match, this resource is helpful. It describes the stages, and also, suggests alternate courses of paper over steel.
5 to GLOCK
This stage is all about shooting targets quickly at different distances. The cardboard targets are set at 5, 10, 15, 20 and 25 yards. Again, you'll load 11 rounds and shoot this one 3 times. Your best 6 hits per target will be counted.
GLOCK M
This is combo of paper and steel targets: 4 NRA D-1 and 3 steel pepper poppers. The first 2 paper are 7 yards, at the left and right. The pepper poppers are in the center at 11 yards, and the final 2 D-1 targets are 3 feet to the right and left of the center line and at 15 yards. You'll fire 2 rounds at each of the D-1 targets and fire at the pepper popper. There are again 3 strings and and a total of 27 scored rounds.
GLOCK the Plates
Standing 11 yards away from 6 steel 8-inch plates, you'll load 11 rounds and shoot the plates in any order you choose. Knock the plates down and do this exercise again for a total of 4 times (strings of fire). The GSSF adds your total times together for your score and there's a 10 second penalty for plates left standing.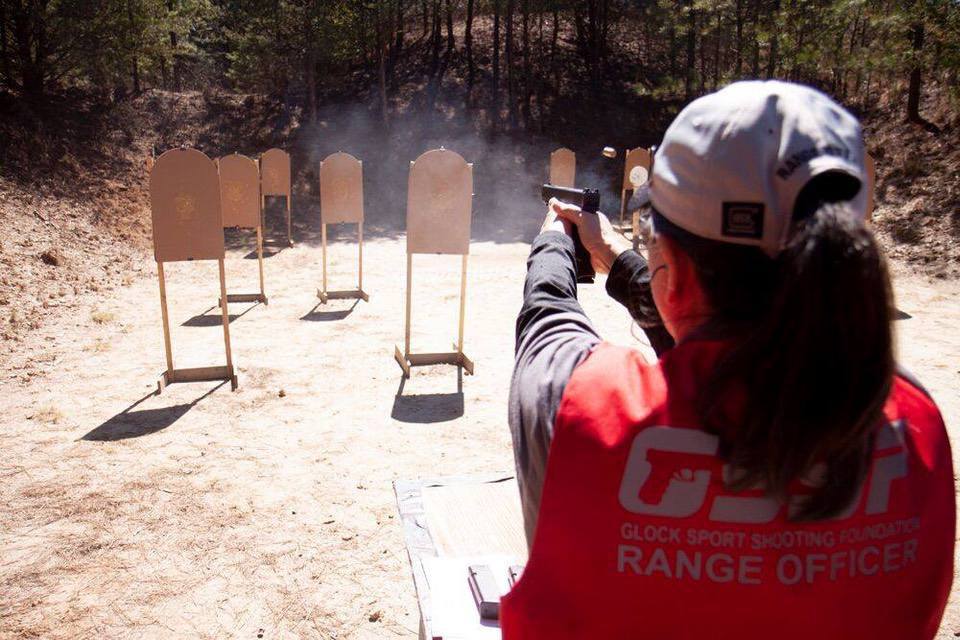 GSSF Match Winners
Final results are posted in 2 or 3 weeks after the match. Note, you must compete in 2 out of 3 matches in a 3-month period to win plaques and prizes, which includes guns and swag.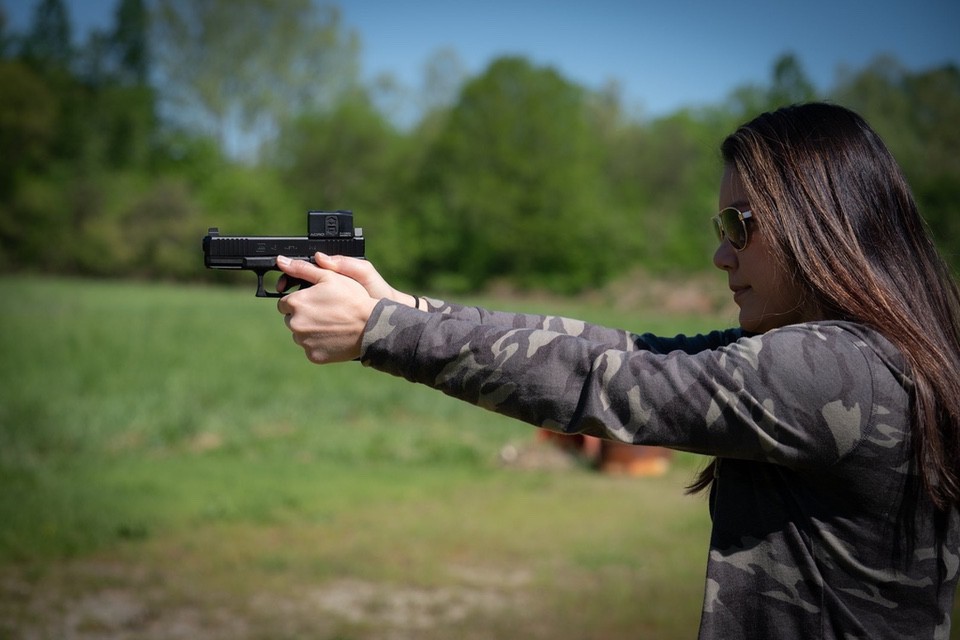 GLOCK Girls Side Match
New to the competition is the GLOCK Girls Side Match, which offers Amateur and Master levels. This is, obviously, a female-only event like the existing courses of fire offered at the other match. It offers a first-place cash prize and random GLOCK gun giveaways.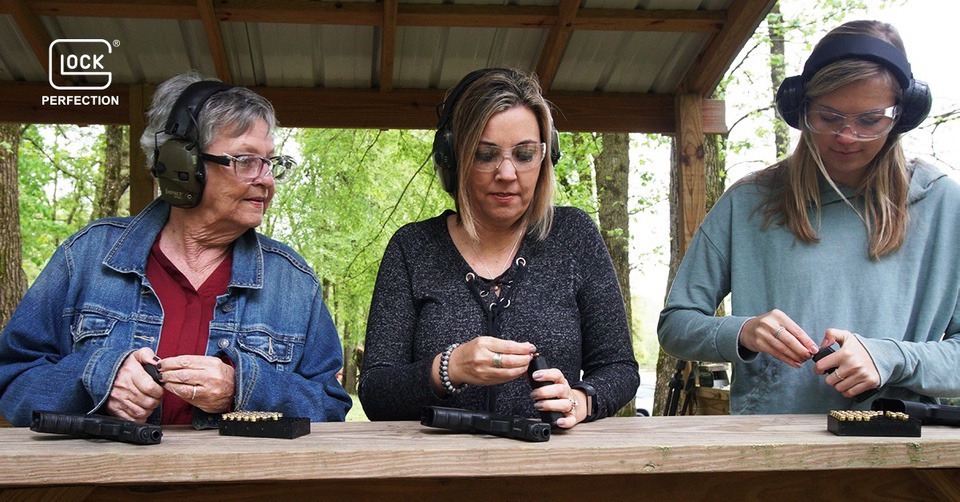 Other Benefits of a GSSF Membership
It doesn't only happen at a range. You also benefit from joining the GSSF in other ways. If you have belonged for more than 12 consecutive months, you are eligible for a discount on 1 GLOCK purchase per calendar year. You also are eligible to take the GLOCK Armorer's Class.
For more information on GSSF matches, check out its website.
Check the schedule for upcoming GSSF matches near you.
About Barbara Baird

Publisher/Editor Barbara Baird is a freelance writer in hunting, shooting and outdoor markets. Her bylines are found at several top hunting and shooting publications. She also is a travel writer, and you can follow her at https://www.ozarkian.com. View all posts by Barbara Baird →