Federal's .224 Valkyrie Ammunition: Going the Distance
After reviewing Federal's .224 Valkyrie ammunition on our July Fruit Shoot with Freedom Hunters, I wanted to head out to the gun range and see how the ammo would perform at longer distances. I knew the 80.5 grain Gold Medal Berger Hybrid round was designed for competition, and I was interested to see if the accuracy I had seen before would continue.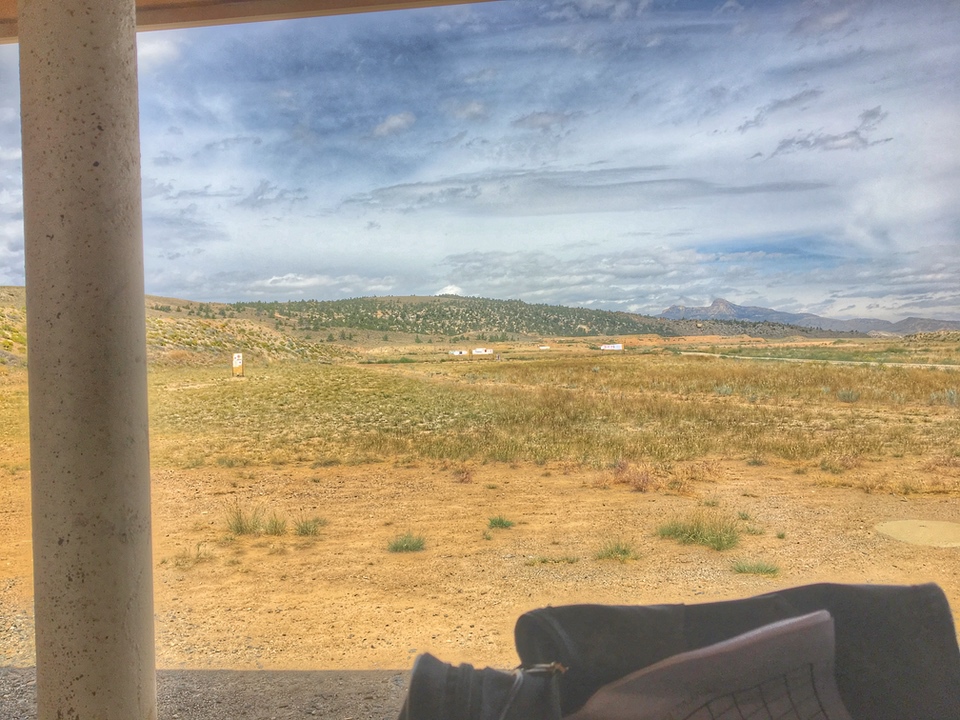 My husband, Russ, and I loaded up all of our gear and headed out for a morning of shooting. We mounted a Crimson Trace CSA-2624 2-Series™ 6-24x56mm Sport Riflescope to the Big Horn Armory custom .224 AR that we had used on our previous shoot. When I sight in a new rifle or scope, I usually start at the 100-yard target and make adjustments as needed. But the last time I shot with my friend, Jen Barcklay, she suggested that I start at the 25-yard target our range provides. Jen is an amazing long-distance shooter, and she understands ballistics more than any woman I've ever known. This tip makes zeroing in your rifle a much smoother process, as making adjustments on windage at the shorter distance first is much easier. Once we were on target from left to right, and fairly close on elevation, we transitioned to the 100-yard target. I knew I was shooting a little below the target at 25-yards, so I was hoping to be close to the bullseye at 100-yards.

Through this entire process, I was really impressed with the Federal ammo. It was incredibly consistent and accurate, with no misfires or other issues while shooting. We were able to drill tight groups, which made the zeroing in process so much easier. Once we were right on target at 100-yards, I wanted to see how it performed at longer distances.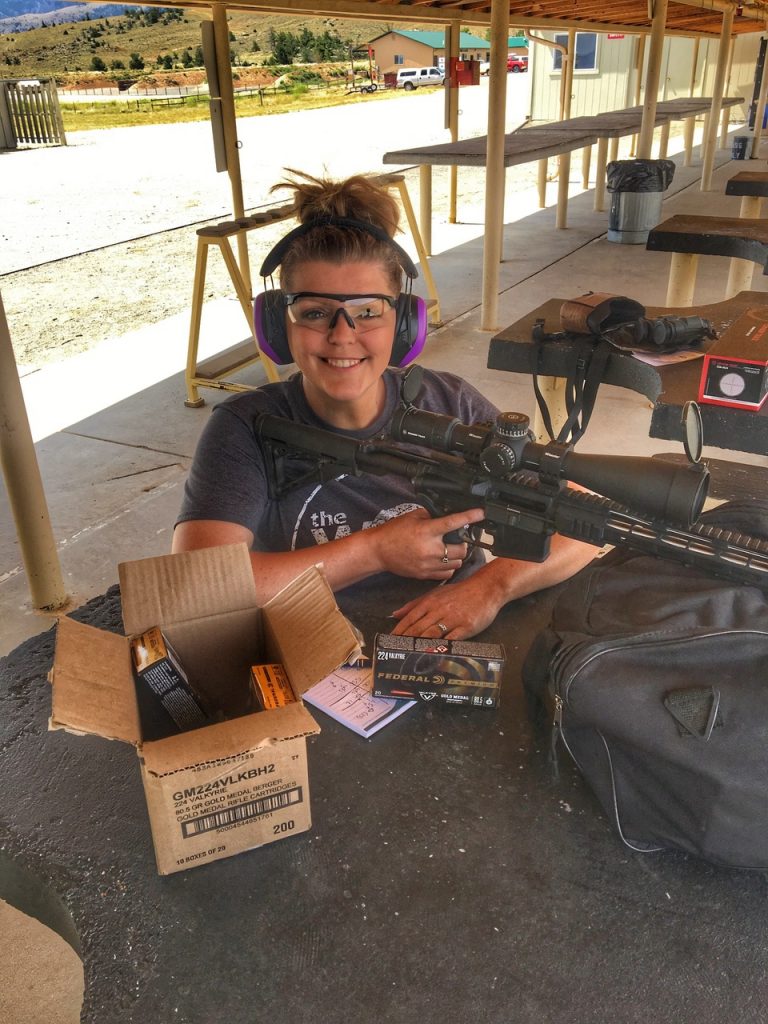 Unfortunately, about this time, the Wyoming wind decided to make a grand appearance. I knew I wouldn't have a lot of time to shoot accurately at distance once the gusts increased, so I decided to go all out and go for the farthest visible target; a metal diamond sitting at 550 yards. I knew if we could hit that range, the other, shorter distance targets wouldn't be a problem.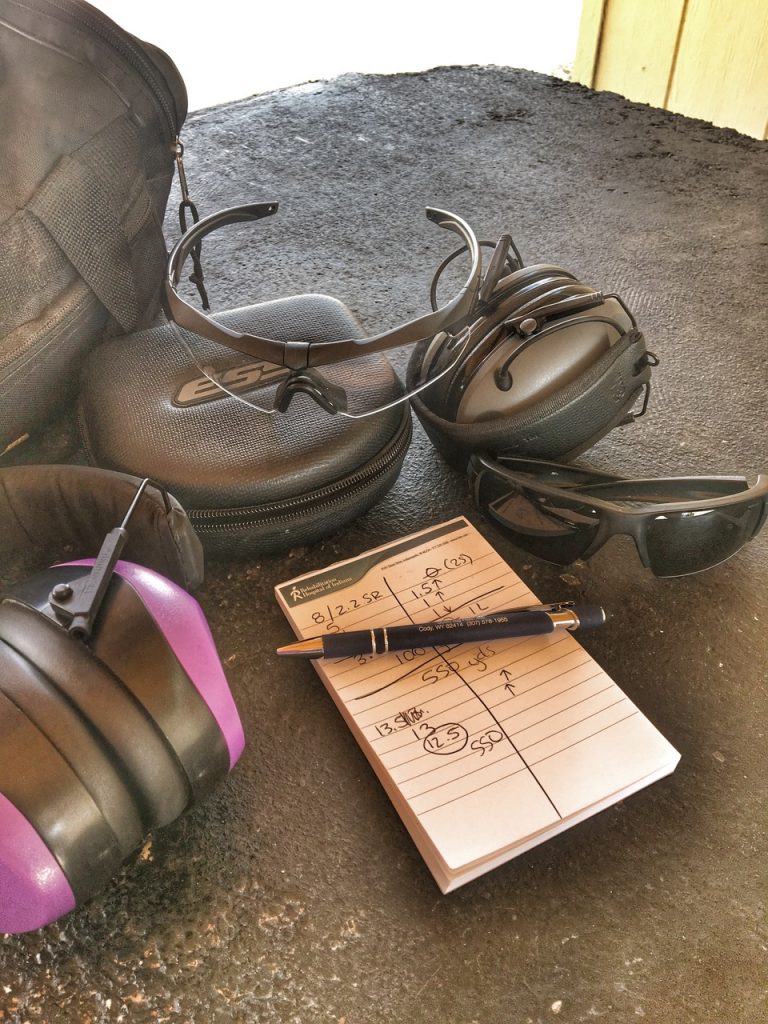 I downloaded the Federal app on my phone to access the ballistics calculator. After inputting the velocity and energy information on the ammo box, I factored in elevation, temperature and the increasing wind speed. I made the correct MOA adjustments on the scope turret, checked my wind, and sighted in on the diamond target. The wind was increasing, so I held just slightly to the right of the metal to compensate. I slowly squeezed the trigger and was rewarded with one of the best sounds in the world to a shooter – "GONG!' I grinned at Russ and chambered another round. I was hoping that my successful shot would be repeatable, and I was pleasantly surprised when I nailed the target on my second shot. And my third shot. By then, the wind was all over the place and showing no signs of letting up, so I decided to call it a day. The .224 Valkyrie ammunition had proven itself as accurate, reliable and efficient, even at longer distances and in significant wind.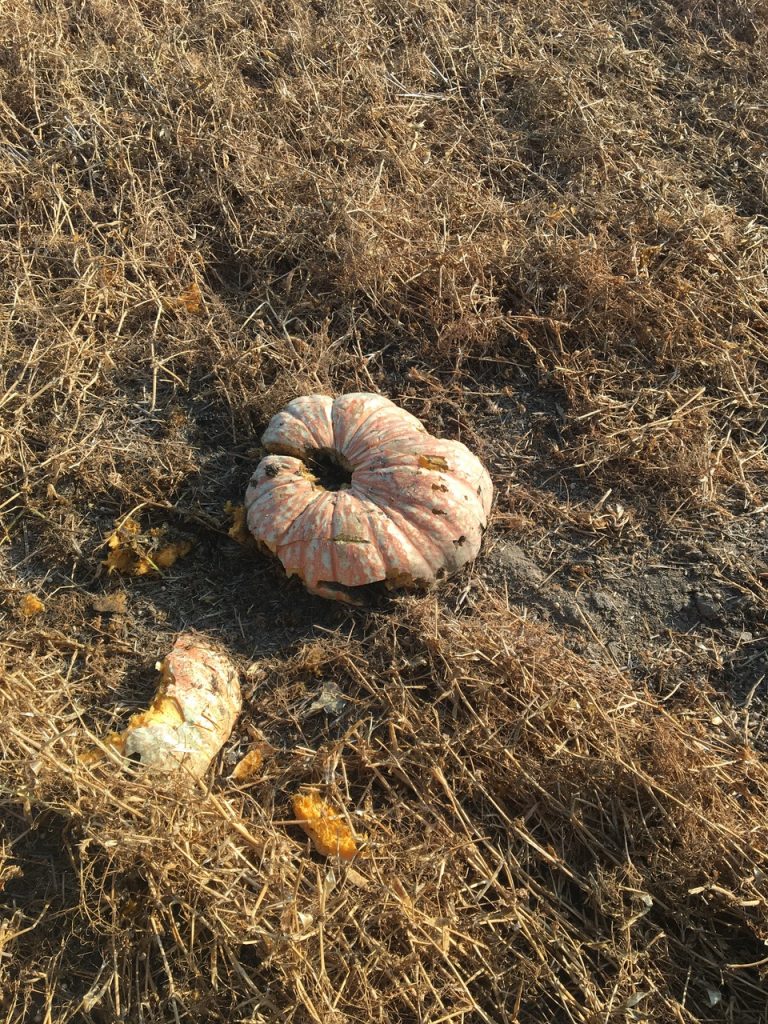 On a side note, I took this gun and ammo combination on a recent trip to North Dakota. We have some friends there who are raising 4 teenage boys on a large, family farm. Every time I visit, I bring a different firearm for them to test. We were going to go out searching for varmints to dispatch, but we ended up in a back field with an old pumpkin from the previous year's patch. It was pretty rotten on the inside, so while we didn't get the fruit flying reaction we enjoyed on the fresh fruit in the previously mentioned shoot, we were all thrilled with the accuracy of the ammo and total annihilation of the pumpkin.
Whether you are competing, hunting, or plinking at the gun range, the .224 Valkyrie from Federal is available in a load for you. This quality ammunition is so versatile, and I look forward to continuing to shoot it in the future.
.224 Valkyrie Ammunition MSRP:
80.5 grain Gold Medal Berger Hybrid in .224 Valkyrie: 20 cartridges for $32.95
About Ashlee Lundvall

Ashlee Lundvall writes a blog titled "Redefining Life,"  that follows her rise from a debilitating injury as a teenager to Ms. Wheelchair USA in 2013. Her first book, "A Redefined Life," was published in February of 2016, and she is on National Pro Staff for Mossy Oak and the NRA's Disabled Shooting Sports committee. Ashlee is also the recipient of the 2017 SCI Foundation Pathfinder Award. Ashlee truly shines as a keynote speaker at outdoor industry and disability related events and conferences. She is passionate about mentoring newly injured patients, and loves to pass on her love for adapted outdoor recreation! View all posts by Ashlee Lundvall →