Duck Hunting 101: How to Prepare for Your First Duck Hunt
I may not have grown up duck hunting, but I developed a passion for it as an adult. After booking a trip with another lady hunter, I was hooked. I continued to develop the passion. I took calling lessons from the top men callers in the world to develop my calling skills. I have become a successful competition caller with a lot of practice and hard work. Eventually I had the opportunity to work at a guide service as a helper and guide.

That experience and hunting with many experienced hunters only helped me learn more about the world of duck hunting in the Arkansas Delta. I've included my answers to questions I hear frequently from people who want to prepare for their first duck hunt.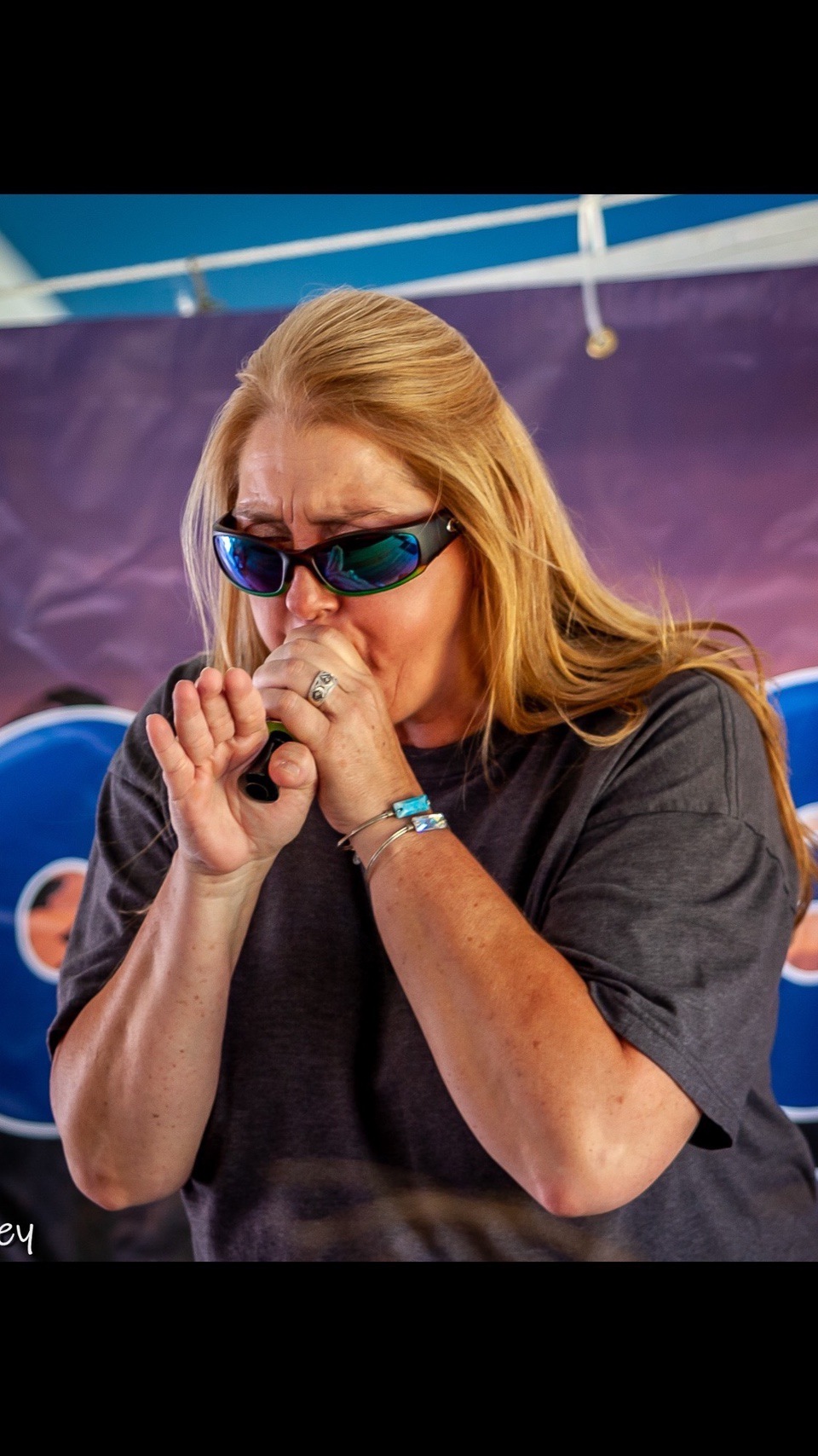 Question: What are the different styles to hunt ducks?
Answer: You may be in a duck blind that sits above the water, or in a pit blind, which is a metal box put into a hole into the ground. It will have a roll back lid or a flip top to help conceal you from waterfowl's sharp eyes. You will be looking eye level with the water level in this type of blind. A layout blind is a blind that lies on the ground in an agriculture field or on the bank of a pond. You can also hide behind a concealed panel at the water's edge. Hunting from a boat is another option if you are in water to deep to walk through and stand in. If you are lucky, you may get to experience green timber hunting. It is the duck hunter's dream. You may walk or boat into an area where you stand in water from ankle deep to thigh-high next to a big oak or cypress tree. There is nothing like experiencing ducks fluttering through the trees and hitting the water.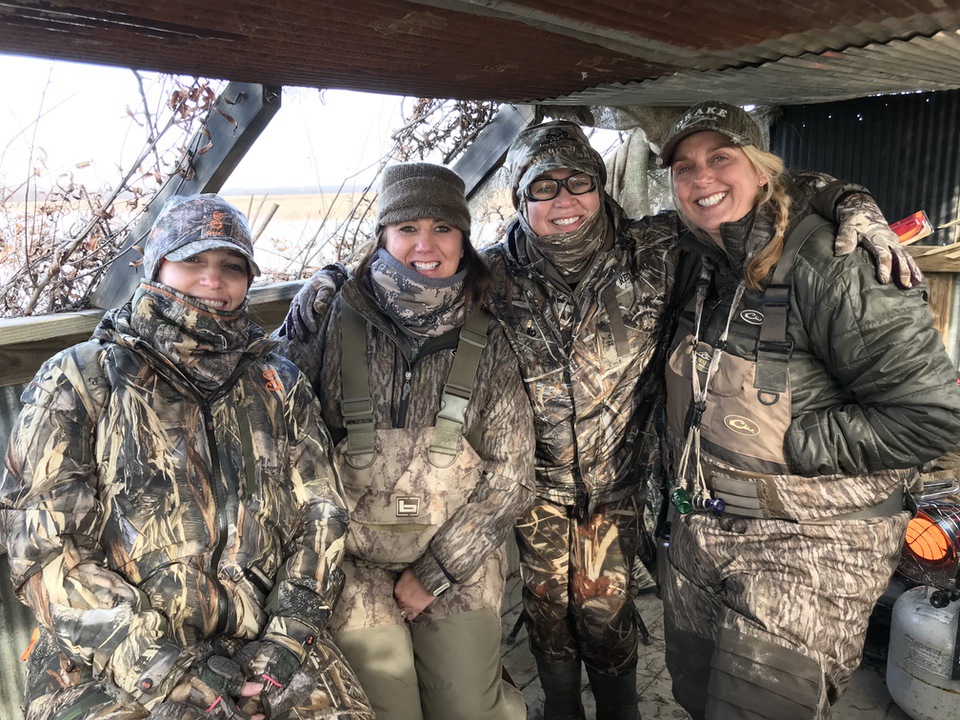 Question: What should you wear?
Answer: Ducks have sharp eye sight and can pick out something that doesn't blend in. I recommend wearing a pattern that fits the terrain you will be hunting. If you will be hunting from a concealed blind, the pattern is not as crucial. In a concealed blind, most camo patterns or a solid dark color will work. Avoid bright colors that stand out. Weather is always a factor when spending time in the outdoors. Before your hunt, check weather conditions. Overheating in the early season is a concern as much as being cold in the late season. Always dress in layers. A cap, beanie, neck gators and gloves are essential accessories. Waterproof outerwear is a must when it comes to duck hunting. Most waders now are being made from a lightweight breathable fabric without giving up the warmth. The breathable waders also allow for more flexibility for those long walks in or brushing in a blind. You will also want to take a slip-on boot or shoe for after the hunt. You will be ready to get out of your waders and will want something quick and easy to slip on your feet after the hunt.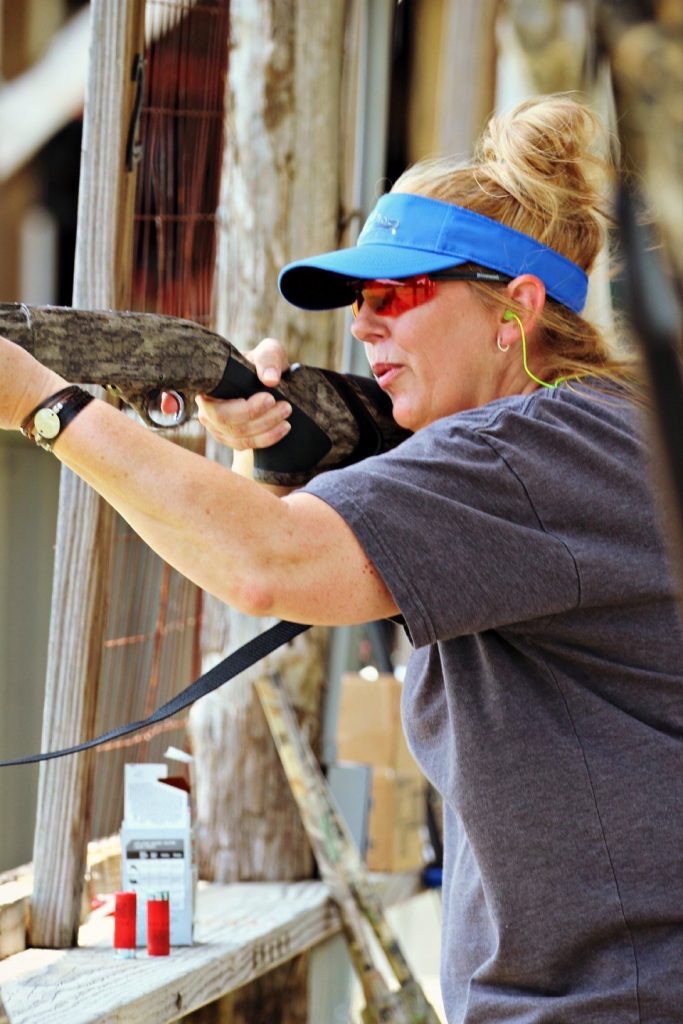 Question: What type of gun should you use?
Answer: A 12 gauge or a 20 gauge are the most common gauges used for duck hunting. A pump shot gun or a semi-automatic are the 2 most common styles of guns used. A pump shotgun may be more reliable. The draw back to a pump is you must pump the gun to cycle each shell and you may have more recoil. A semi-automatic will allow you to shoot consecutive shots with just a pull of a trigger. The recoil tends to be less on a semi-automatic. It is important to keep guns in proper working condition to get the best performance from them. Choke sizes vary also. They may include, but not limited to, improved cylinder, modified or improve modified. You will also want to bring along a gun case to protect your gun to and from your hunting set-up.
Question: What type of ammo should I buy?
Answer: There are a lot brands on the market for ammo. Make sure you are shooting the proper gauge for the gun you are using. You will need to buy shells that are specific for ducks. Duck load shells will need to consist of steel or tungsten BBs. BBs that are made of lead are illegal for shooting waterfowl. Most duck loads are 3-inch or 3-½-inch long shells. Depending if you are shooting in a field or close quarters will determine what shot size you want. Shot sizes range from 4, 5, 6 for small ducks from 15 to 40 yards. On large ducks, you may want to use BB, 1, 2 or 3 shot size from 10 to 40 yards.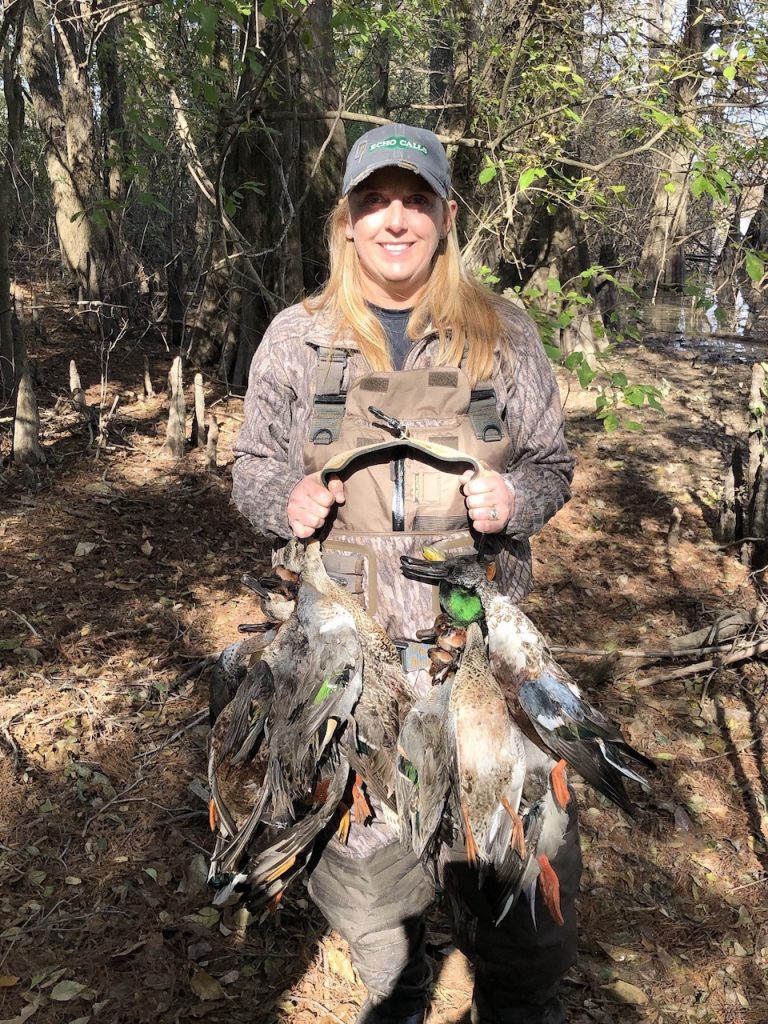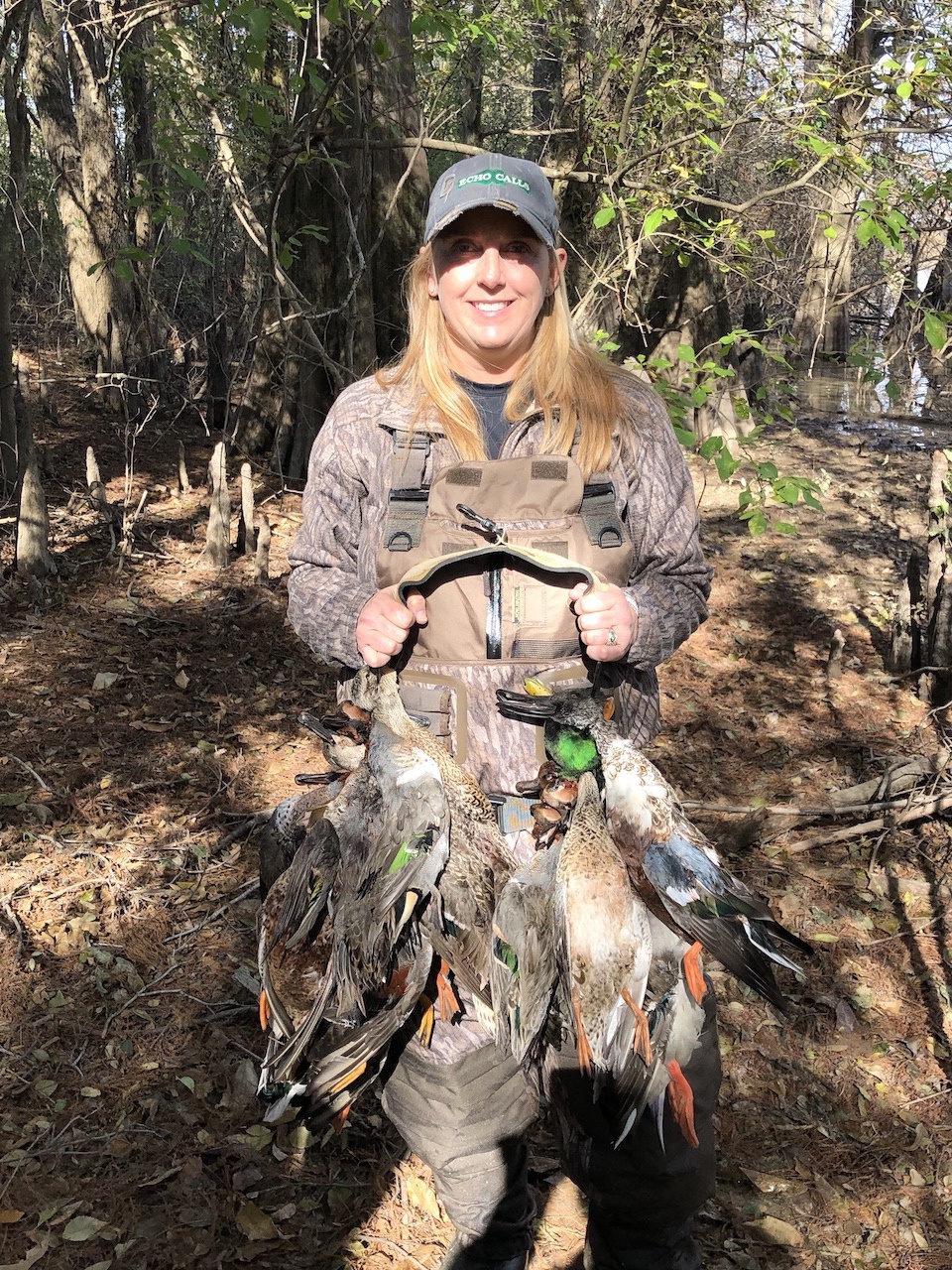 Question: What items should I have in my blind bag?
Answer: Once out in the field, it is important to have the items you will need to make your hunt more comfortable. Most important is to have your license and duck stamps. The second most important item is shotgun shells. Check local laws for shell limits. A headlamp is a must. It will help as you prepare your set up in the early morning hours. Hand warmers are great when the temperatures are cold, or even better, is a personal heater. Just make sure you don't stand to close to heaters; you will melt a hole in your waders. Gun oil is handy in case your gun starts to jam. Pack an extra choke for your shotgun, as you might want to use a different size choke if the one you are using isn't getting the job done. Hearing protection, whether it be a cheap pair of earplugs or a nice set of electronic hearing buds or muffs, is a must. Sunglasses – preferably with ballistic protection, will be a great addition. This item is overlooked because you start out in the dark. Bring extra carabiners for decoys or hanging items. Also tree hooks/strap and a lighter are miscellaneous items that come in handy. Last, but not least, pack a thermos with a hot nonalcoholic beverage and bring snacks to feed your hunger until after the hunt.
I hope you find these tips helpful on your duck hunt. Remember that every hunt is successful, especially when it is with good friends, making great memories.
About Lana Van Winkle
Guest author Lana Van Winkle is on the field staff of Sisterhood of the Outdoors. She is the 2017 Women's World Duck Calling Champion. Her hunting passions are bowhunting whitetail deer, turkey hunting and duck hunting. Although she is well known for her duck calling, bowhunting whitetail deer is her true passion. She has always been active in the outdoors, but started her hunting journey later in life. The Sisterhood has been a vital part of her outdoor journey. In return she wants to help other women grow their passion for the outdoors. She is an experienced duck caller and loves to teach others how to call as well. Lana says "Being able to call and be a part of working ducks adds another level of enjoyment to duck hunting".
About The WON

The Women's Outdoor News, aka The WON, features news, reviews and stories about women who are shooting, hunting, fishing and actively engaging in outdoor adventure. This publication is for women, by women. View all posts by The WON →
The Conversation