The Women of SilencerCo Speak, Hear What They Have to Say
We saw this trend show itself again – of more women on the floor of a formerly male-dominated industry – when we visited SilencerCo in West Valley City, Utah on a media trip. Throughout the tour, where we saw how a suppressor gets built, we saw women running machines, taking inventory and being in charge. We thought you'd like to meet some of the women of SilencerCo.

Sponsored by SilencerCo
Echo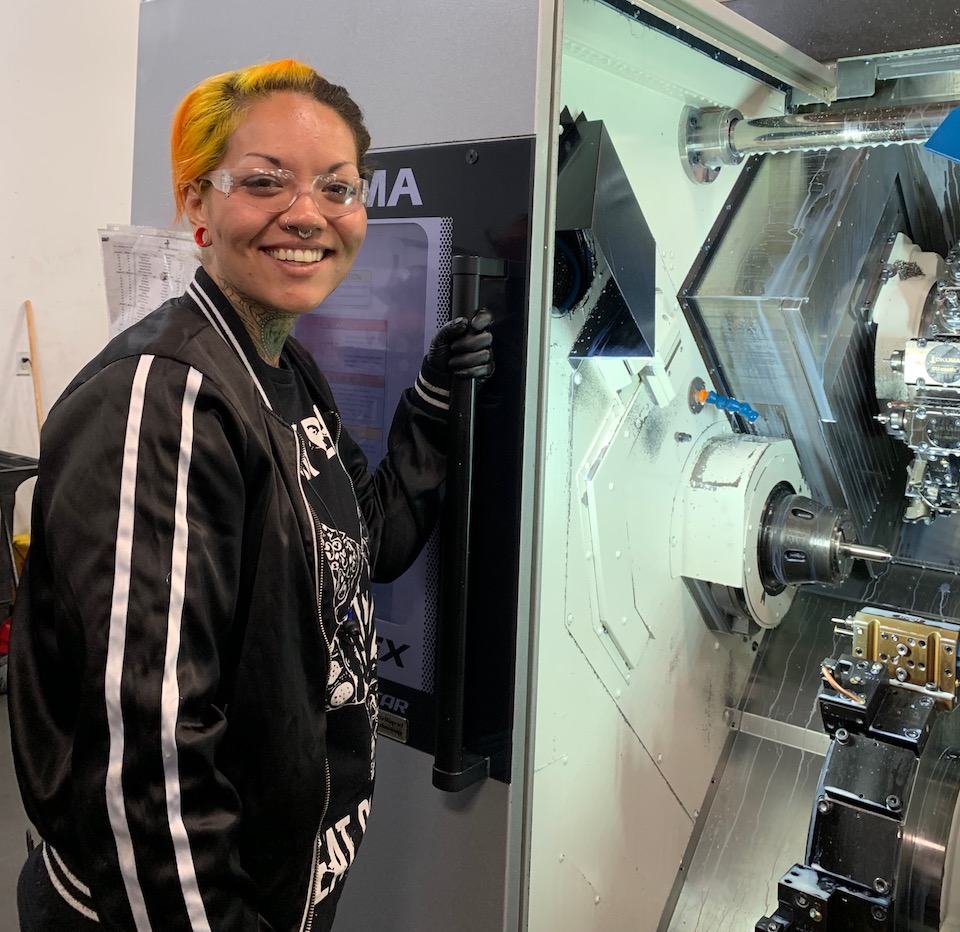 "I operate a double and triple turret. I've been here about 8 months, so the cores that I make are a 4-op process. I start them on my triple turret, I cut the solid core and then they get transferred to the mills in the back, where they do the op 3 and 4 where they hollow everything out and do a really cool design on it. I used to work on the mills doing the op 3 and 4 and now I'm doing this, so I've been from beginning to end on this job. I love this job. I'm not a huge shooter, since I started working here I found out that I enjoy doing it, and I'm pretty good at it."
Amber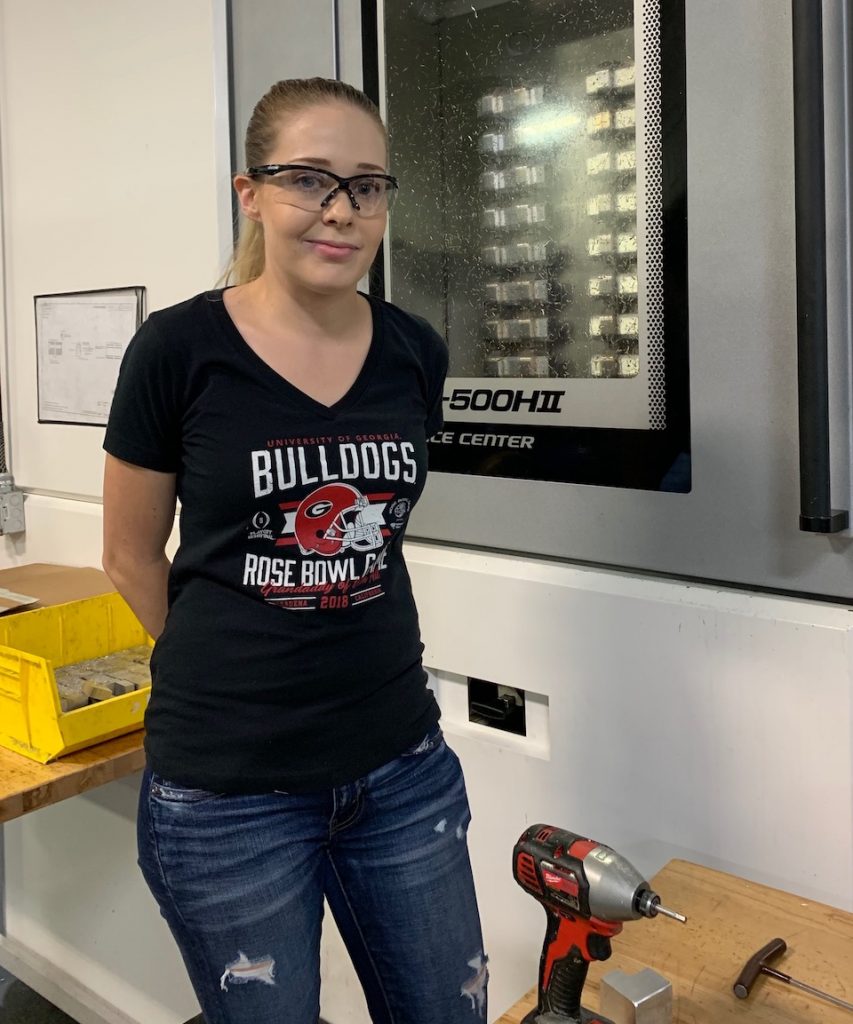 "I'm a machine operator on the mills. We run a multitude of parts; normally, we're running 2 or 3 parts at a time on 1 machine so we have a lot we have to handle – mostly loading and unloading. I've been here for a about a year. I worked here previously, and SilencerCo actually gave me my first opportunity running machines. I used to be a baker and they decided to give me a shot at running machines and I love it. I never ran a machine in my life. I would love to see more women in careers like this, and I know that it can be hard, as a woman, to get into a machine shop."
Shylea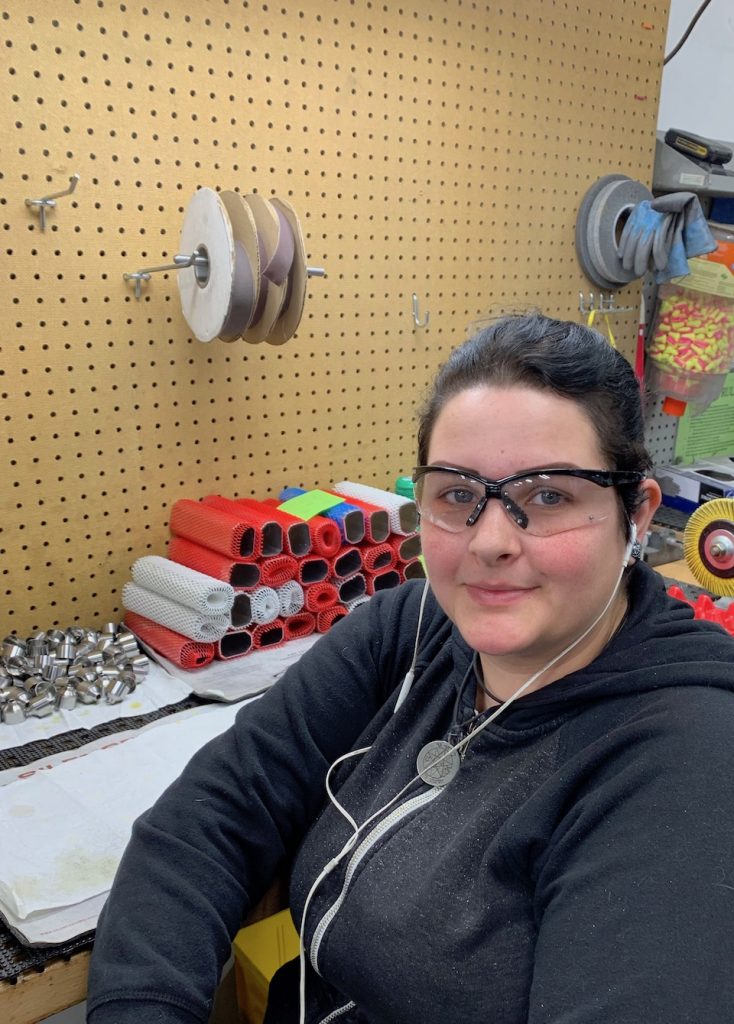 "I'm a metal prep tech and I've been here for about 4 months. I don't know a lot yet, but I know enough to get by!"
Deliverance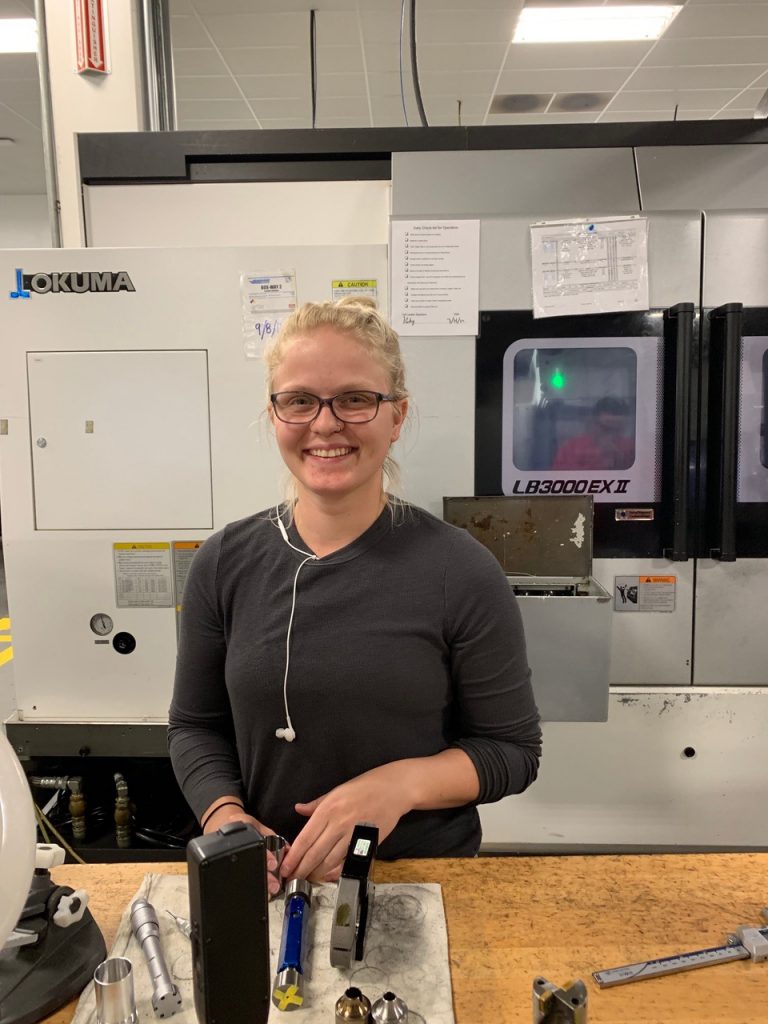 "I'm a set-up operator. I've worked here over a year. It's an awesome and different career field for women."
Patricia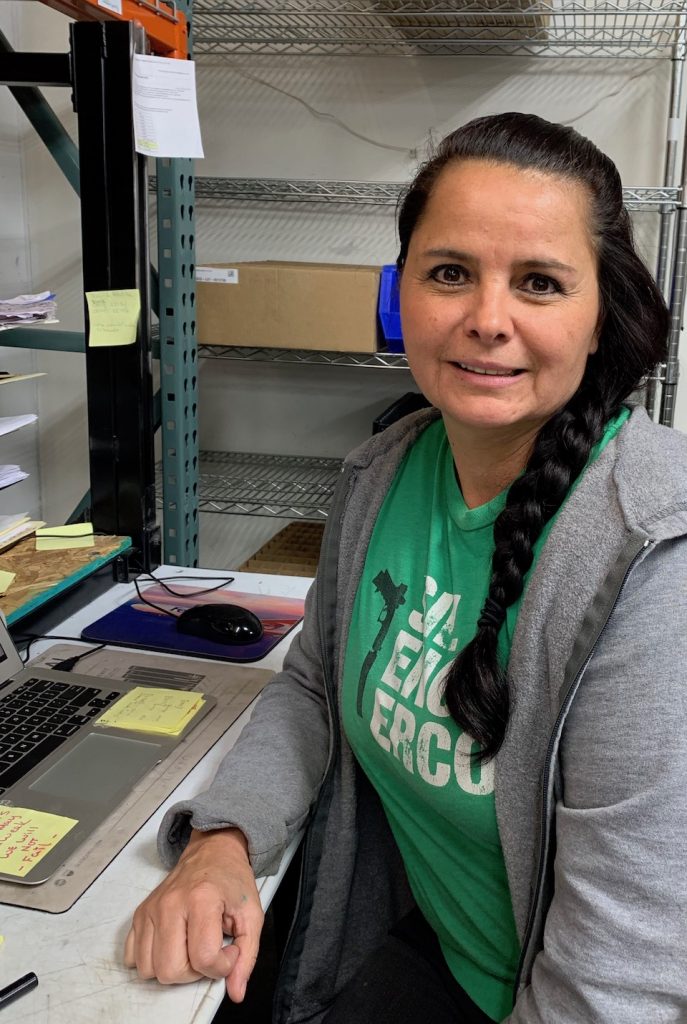 "I'm an assembly manager. I've worked here for 3 years. This is a very different career field for me, I went from making potato chips to manufacturing suppressors. The people here are very supportive, they've taught me more about shooting and making suppressors. I love the people I work with."
Kara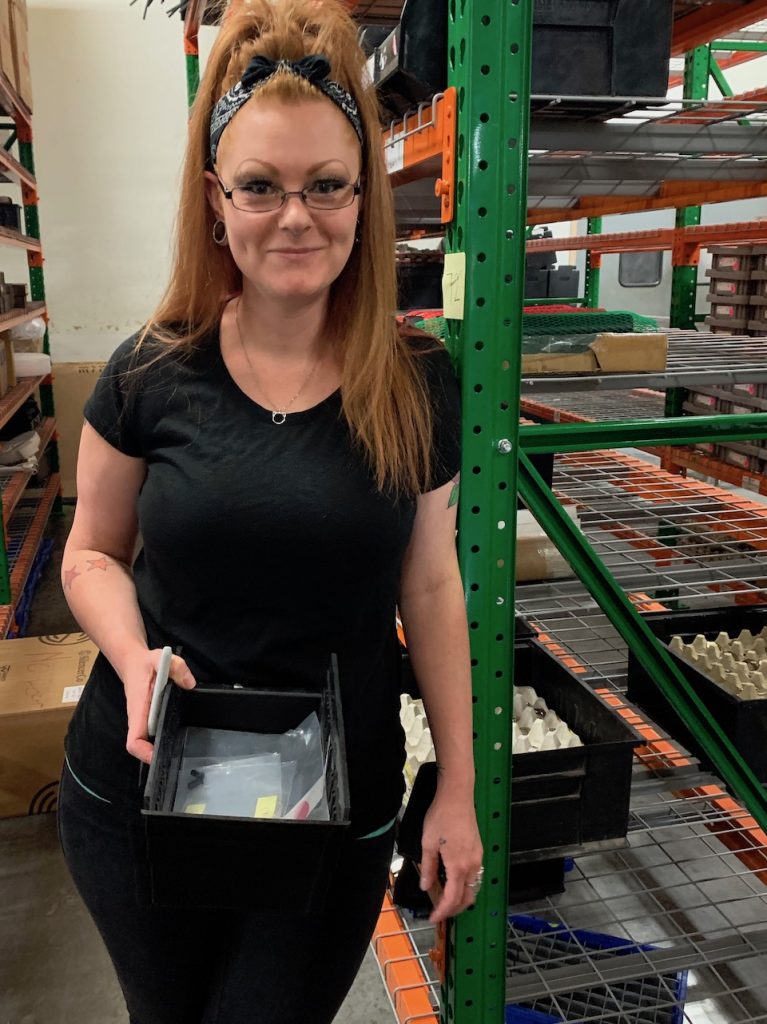 "I work in inventory. I manage all the incoming parts to assembly and receiving stock. I've worked here for 3 years. I absolutely love it and it's a fun place to work."
Meanwhile, out on the range, we met Shalice …
Shalice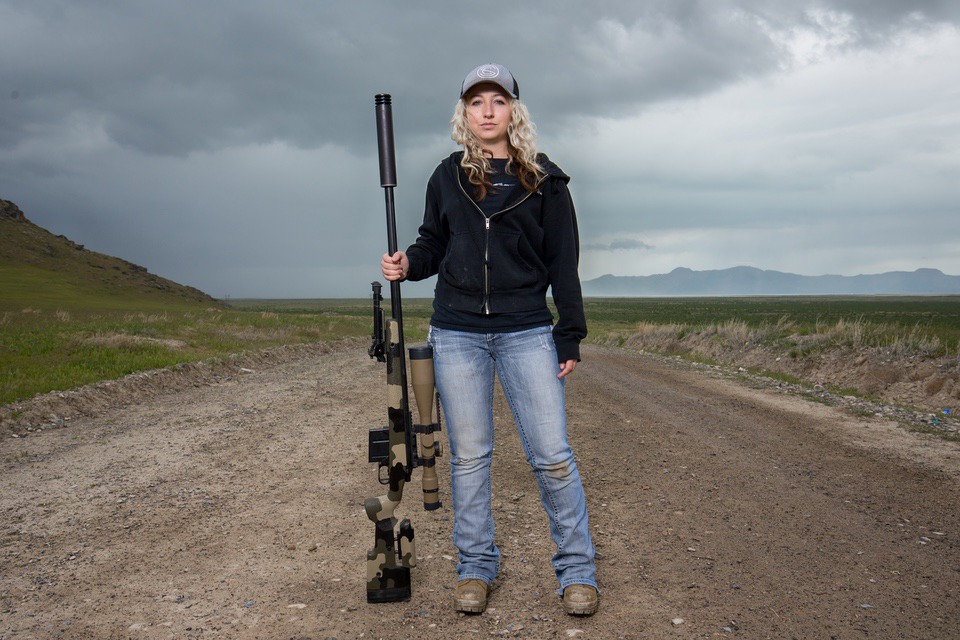 "I started doing welding and fabrication. I've had about 8 different positions at SilencerCo since I started. My current job is compliance. … I think there's a lot of room for opportunity in this industry. When I first started here, I could count on one hand the amount of women working in the shop. … Absolutely, I'm a better shooter since I started working here. Everybody's open and willing to help people learn. For sure, Curtis and Casey took me shooting one day and I was shooting out to a mile by the end of the day."
Finally, I would be remiss if I didn't include Jessica Kallam, director or marketing for SilencerCo.
I've known Jessica for several years, and when she worked at Remington in as its PA and PR director, she gained a reputation for being one of the best in the business. She continues to hold high standards, as evidenced, at SilencerCo. I'm looking forward to watching the evolution and changes that will come forth under her guidance.
Jessica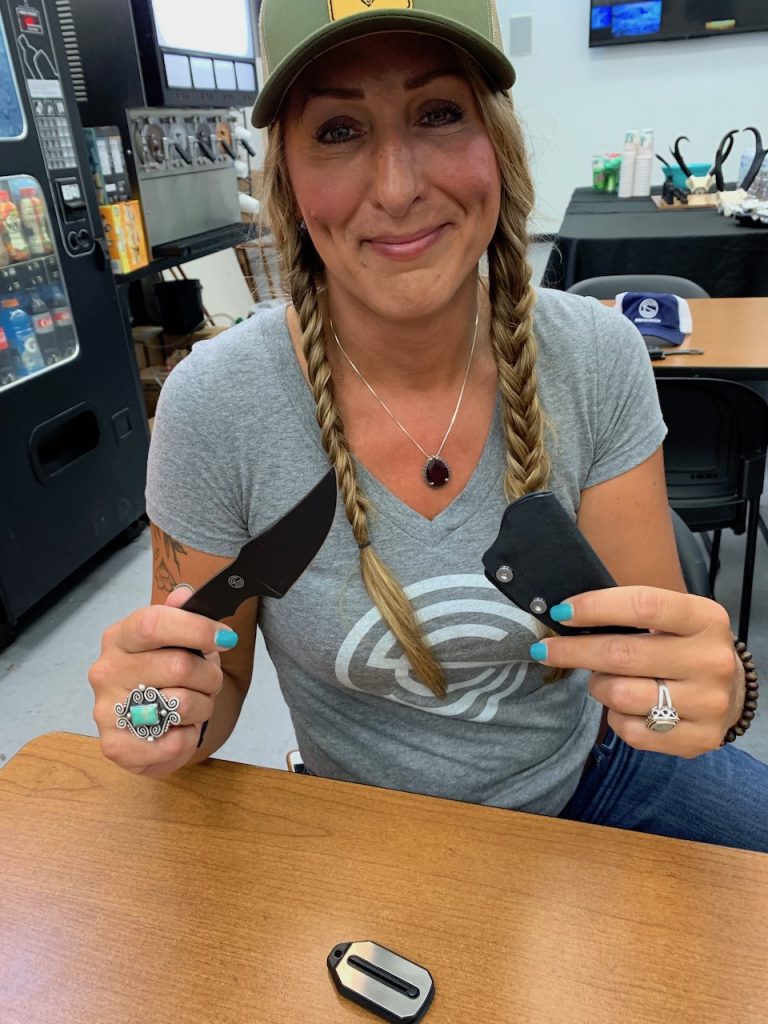 "I've been in the industry 19 years, the last 7 months of that have been with SilencerCo. I have had the pleasure of working with some amazing women (and men) along the way and we have a talented strong group of women here at SilencerCo. While this article is about the women of SilencerCo, I can't leave out mention of the fact that I work with some awesome men, too. We have a strong team here that I am proud to be a part of."
If you're interested in working in a lovely part of the country for an innovative company, and if you have the proper skills and attitude, check SilencerCo's website.
For more information about suppressors, visit SilencerCo here.
About Barbara Baird

Publisher/Editor Barbara Baird is a freelance writer in hunting, shooting and outdoor markets. Her bylines are found at several top hunting and shooting publications. She also is a travel writer, and you can follow her at https://www.ozarkian.com. View all posts by Barbara Baird →