Waterfowl Media Conference 2019: Freezing in Saskatoon
Remember that scene in the movie "Home Alone," where the McAlister family is sprinting through Chicago O'Hare in a desperate effort to make their flight? That's exactly what I felt like dashing through the Minneapolis-St. Paul airport on my way to Saskatchewan for the 2019 Waterfowl Media Conference. It was my second year attending, and there was no way I was going to miss one second of the trip – especially, not for a missed flight.

Sponsored by Remington
Thankfully, Andy Haskin, with Remington Outdoor Company, was at the gate waiting, convincing the TSA agent to keep the doors open so a few straggling passengers could make it onboard. Whew! Northway Outfitters and Buddy's Army, see you soon!
Our first full day – Monday – was easy and laid back. Most hunters wouldn't be arriving until that afternoon, so those of us already in town just hung out and caught up. After all, it had been over a year since we'd last seen Saskatchewan together. Unfortunately, the skeet shoot that was planned for that afternoon had to be postponed, thanks to another round of delayed flights coming into Saskatoon. But at last, everyone arrived by that evening, and we enjoyed a welcome dinner and catching up.
Fast forward to [dark] and early Tuesday morning, and each group met in the lobby to set out on our first hunts of the trip. The weather outside felt a bit of a shock to this Southerner. Our balmy and humid 90-degree "fall" had been brutally replaced by a chilly 25-degree temperature, with winds gusting at 30+ miles per hour. Or was it kilometers per hour? The metric conversion still confuses me.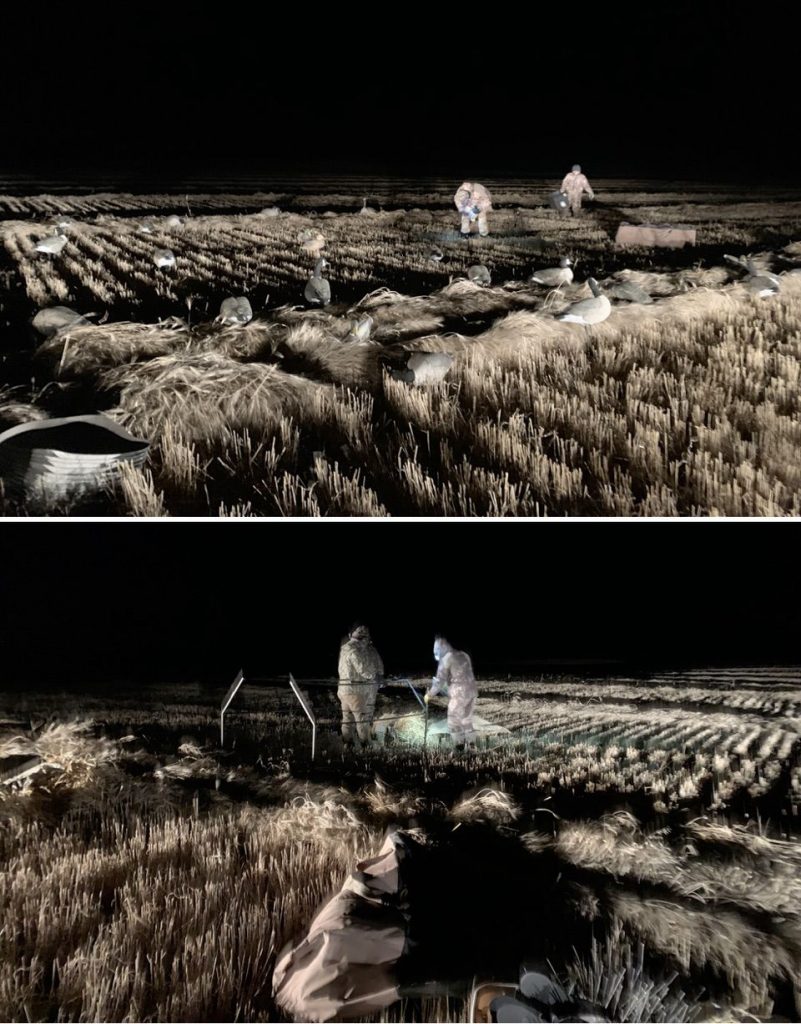 By the time we made it to the field to set up blinds and put out decoys, a light flurry of snow blew around us. Once the decoys were out and the blinds were dressed, we hunkered down and waited for legal hour. We hunted with the Remington V3 Waterfowl Pro, and I couldn't wait to pull the trigger.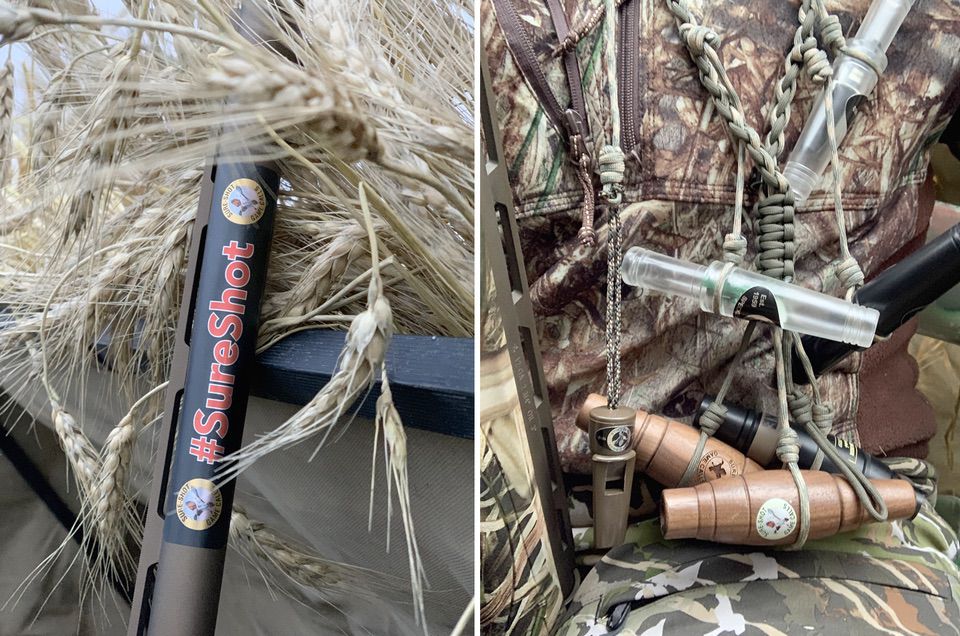 We saw birds right off the bat, but only had a few singles and doubles swing by and give us a shot. There was a small pond on the other side of the field, and that's where they wanted to be that morning. Finally, after about an hour, we started getting a few nice groups of ducks and geese work the decoys. That hour definitely seemed longer than it was, thanks to the icy wind barreling across the open field and cutting through the blinds. I have to admit, though – despite the frozen fingers and numb toes, there is something so fun about duck hunting in the snow. Hey – we don't get a lot of snow where I live, so how can you blame me?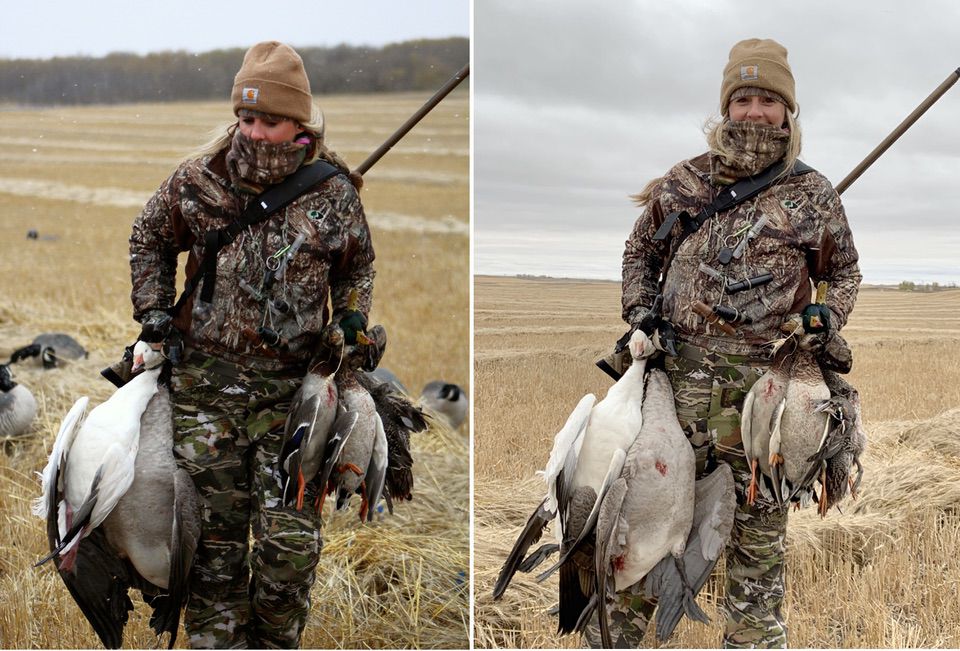 For some reason (and we never did figure out that reason), the birds started flaring toward the end of the hunt, so our shots slowly tapered off until we decided to pack it in. Of course, we had to get some group shots with our bounty on the back of the Polaris Ranger.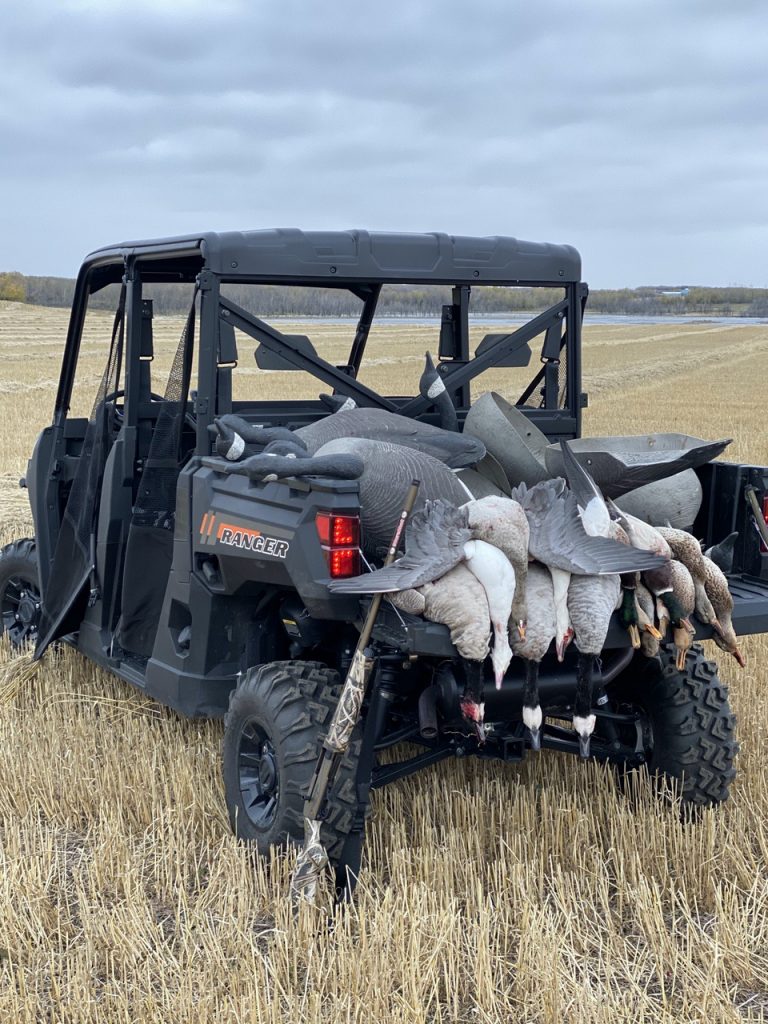 We headed back to the hotel where, after a delicious brunch and copious amounts of hot coffee, we loaded up and headed to test out some new Polaris Ranger models in the Saskatchewan countryside. There was just one Ranger with an enclosed cab and, since the temperatures hadn't crept above freezing all day, a few of us called "dibs" and jumped into the toasty interior.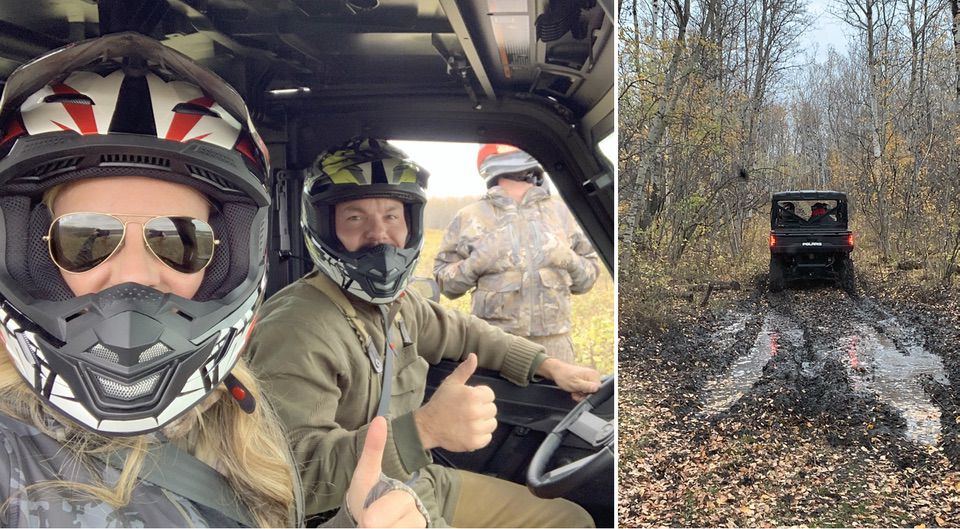 We hit some mud holes, climbed up (and flew down) some hills, and even passed a few wild horses along the way. Not a bad way to spend a chilly afternoon.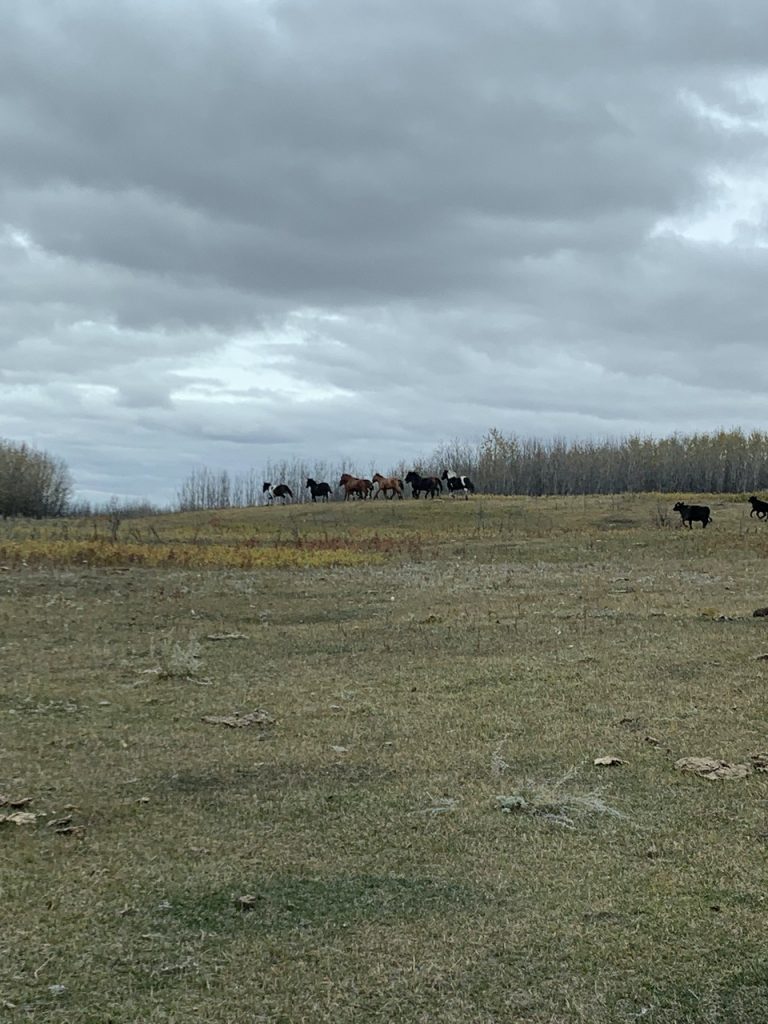 Check out the full line-up of Polaris Rangers here.
Back at the hotel that night, Charlie Holder had a surprise for all of the media hunters at dinner. Along a table, and off to one side, lay a row of boxes engraved with the Sure-Shot logo, each one propped open to reveal one of its Yentzen double-reed duck calls. For a bit of history – George Yentzen and "Cowboy" Fernandez designed and introduced the double-reed call back in the 1950s, and Cowboy went on to win several World Duck Calling Championships using this signature design. As our luck would have it, 2019 marks Sure-Shot's 60th anniversary, so they created a limited edition Yentzen call, engraved with Cowboy's signature, to honor the milestone. Sure-Shot only made 1,959 of these commemorative calls, and I was lucky enough to receive one. What an honor!
Wednesday morning brought our second and [my final] hunt. The weather was somehow colder, but there was little wind so it certainly didn't feel as cold as the day before. I was hunting with a new group, and we had high hopes for the day.
Oddly enough, the ducks and geese stayed on the roost late that morning. Early on, we saw a few passing birds but no huge groups like you normally see. But, do you know what we did see early on? A large black shadow of a bird cruising across the field towards our decoy spread. Suddenly, we heard the soft cluck-purr of … a hen turkey?
Yes! A hen turkey had wandered into our spread and showed no signs of leaving. I thought that our first volley of shooting would scare her off, but she wasn't phased in the slighted. In fact, she hung out with us all morning, even hopping into the blind for a little bit to get warm.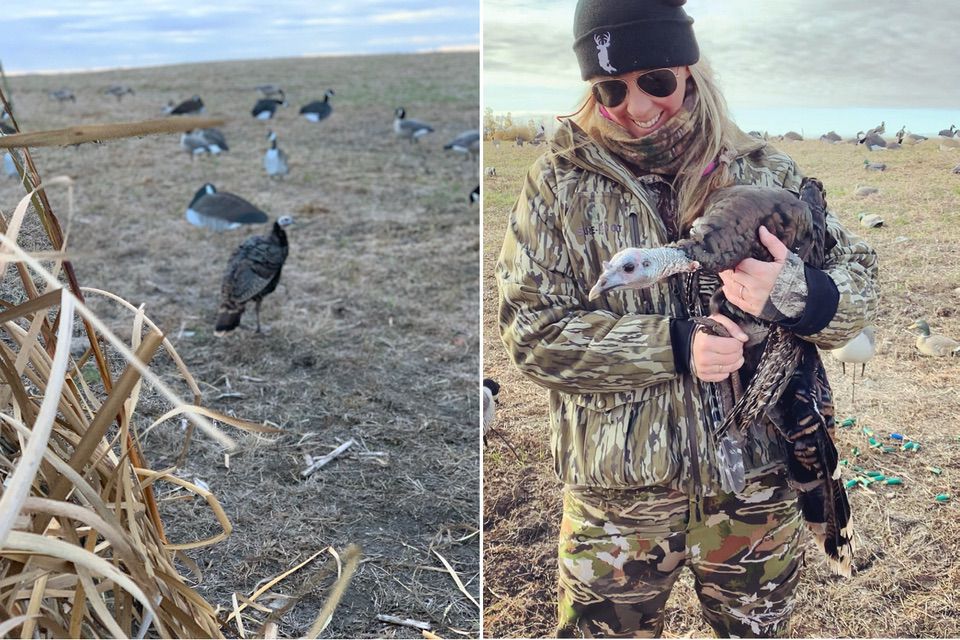 The hunt may have been a bit slow, but this Jenny provided plenty of entertainment and comedic relief for several hours.
At last, mallards and gadwall had spotted our decoys, and a few good groups came in hot. Once the ducks started flying, we didn't let much get past us. A few of the greenheads we knocked down were fully plumed, which was a treat for the time of year in Saskatchewan.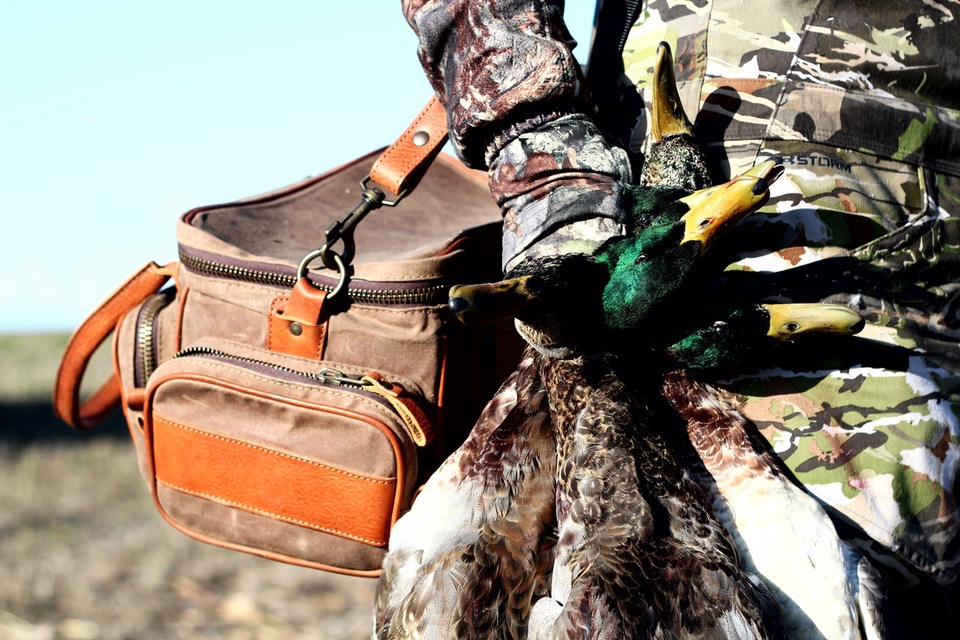 Even though we saw very (very) few geese, we whacked and stacked the ducks that gave us the chance. We ended up with around 25 birds, having lost just a few in the process.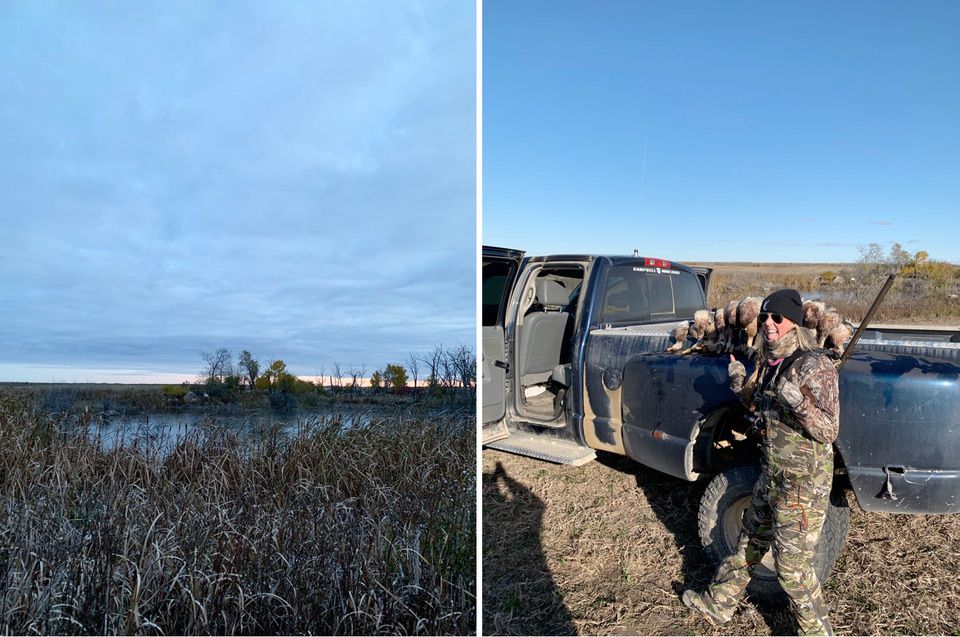 We spent the last afternoon together out at Buddy Graham's home, along with Northway Outfitters guides and all of Buddy's Army, for the Remington shotgun and ammo walkthrough and clay shoot. Once again, wielding the V3 Waterfowl Pro, we hunters lined up for what was, without a double, the most fun skeet shoot I've ever been a part of.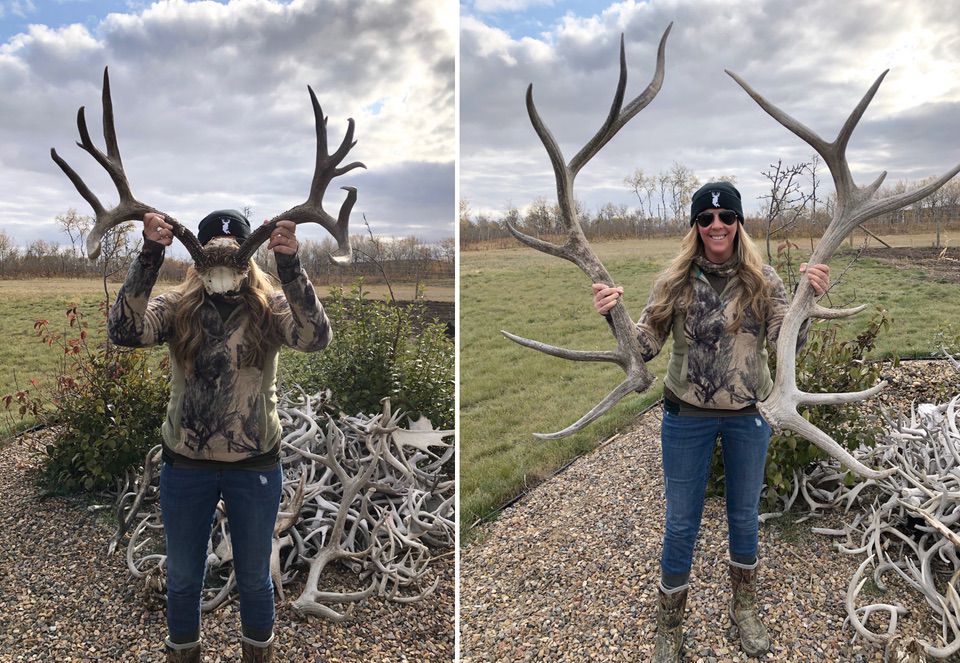 After a few pleasant rounds and politely taking turns shooting, a little friendly banter sprang up and, before I knew it we were in full competition mode. Those polite rounds gave way to rapid-fire shots in speed rounds to see who could break a clay quicker, and hilarity naturally ensued. Ben Cole and I even went head-to-head with trick shots. Facing backwards with unloaded guns, we raced to see who could turn around, load, and fire, and hit the clay the fastest once we heard the sound of it being thrown.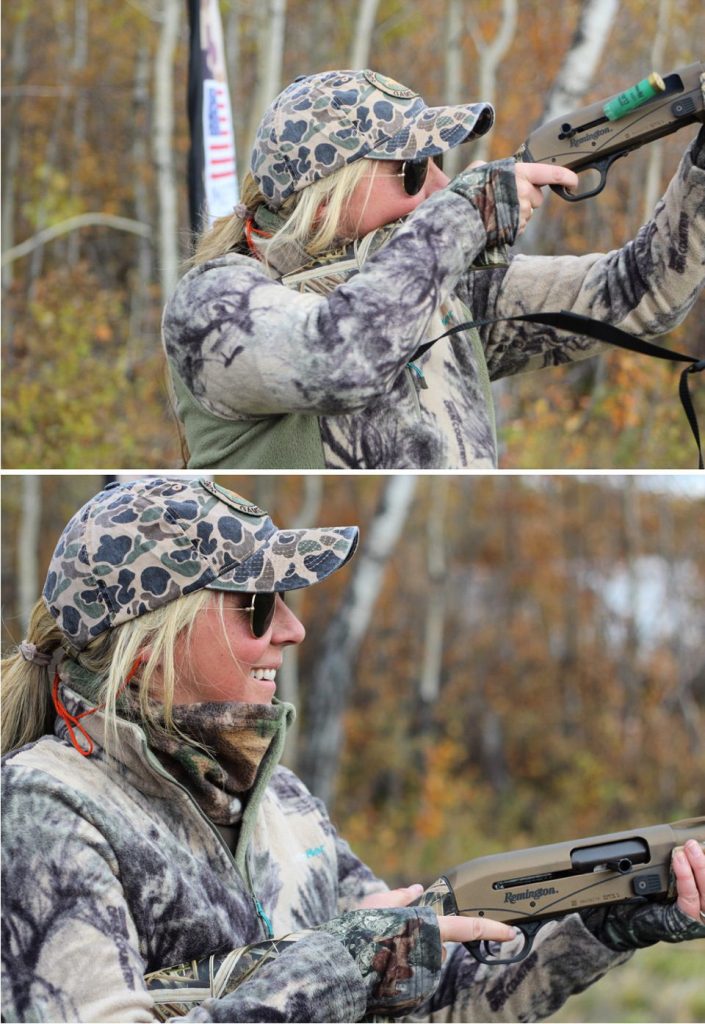 The guides got in on the fun soon thereafter, and it became a throw-down between Texas and Alabama for the win. I've got to say, I have never laughed so hard on a shoot in my life.
After an amazing supper with everyone, it was time to head back to the hotel and sadly pack up to head home. Don't get me wrong – I was excited to get back to my little girl, but there's something about a great week hunting in Saskatchewan (with even greater people) that makes you want to stick around for a while. I love the fast and tight friendships that come from hunts like this, and I know I won't forget it.
I want to give a huge shout out and thank you to everyone involved on this trip – Sure-Shot Game Calls, Remington Outdoor Company, Polaris, Tourism Saskatchewan, Vortex Optics, and Northway Outfitters/Buddy's Army – for making the 2019 Waterfowl Media Conference yet another epic adventure.
About Hollis Lumpkin

Hollis Lumpkin writes that she is a "simple girl living in the Lowcountry of South Carolina, but I happen to have a great love for the outdoors, particularly hunting and fishing." She is a duck-hunting freak. Hollis pens an exclusive version of "The Bright Side of the Road," for The WON. View all posts by Hollis Lumpkin →