Gear Review: CSA-2624 Crimson Trace Riflescope
I love testing products, so when the opportunity came along to try out a new scope, I said, "Yeah!" Although Crimson Trace is widely known for its lasers and red dot sights, it has stepped into the rifle scope arena in a big way. Affordable and quality built, this the CSA-2624, 6-24x56mm Crimson Trace riflescope impressed me enough to use it for my upcoming cow elk hunt.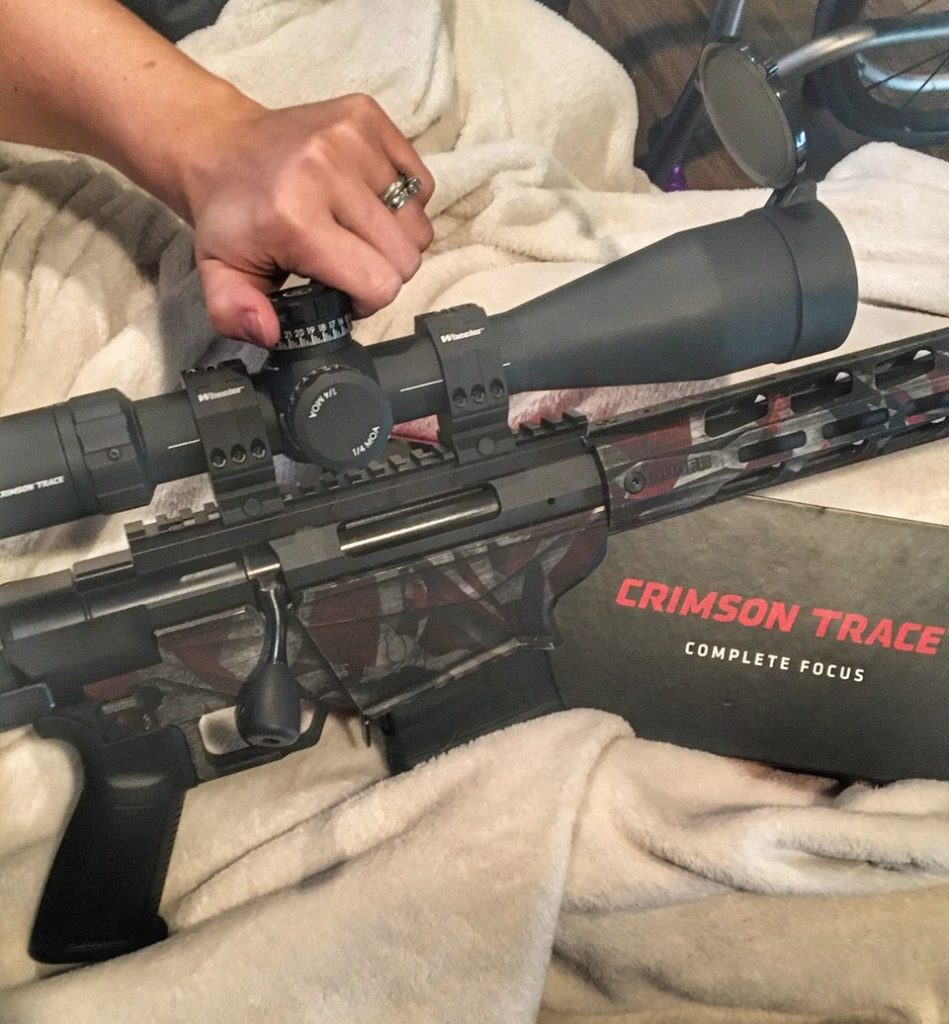 I found it easy to mounting the scope on my Ruger Precision Rifle, 6.5 Creedmoor and used the Wheeler 34mm scope rings with a flip out, anti-cant level and a Wheeler Fat Wrench torque wrench. The scope felt substantial in my hand, and I immediately became impressed with the quality, especially for its price point. Once I had attached it to my firearm, and familiarized myself with its features, I headed to the range to test out my new hunting combination.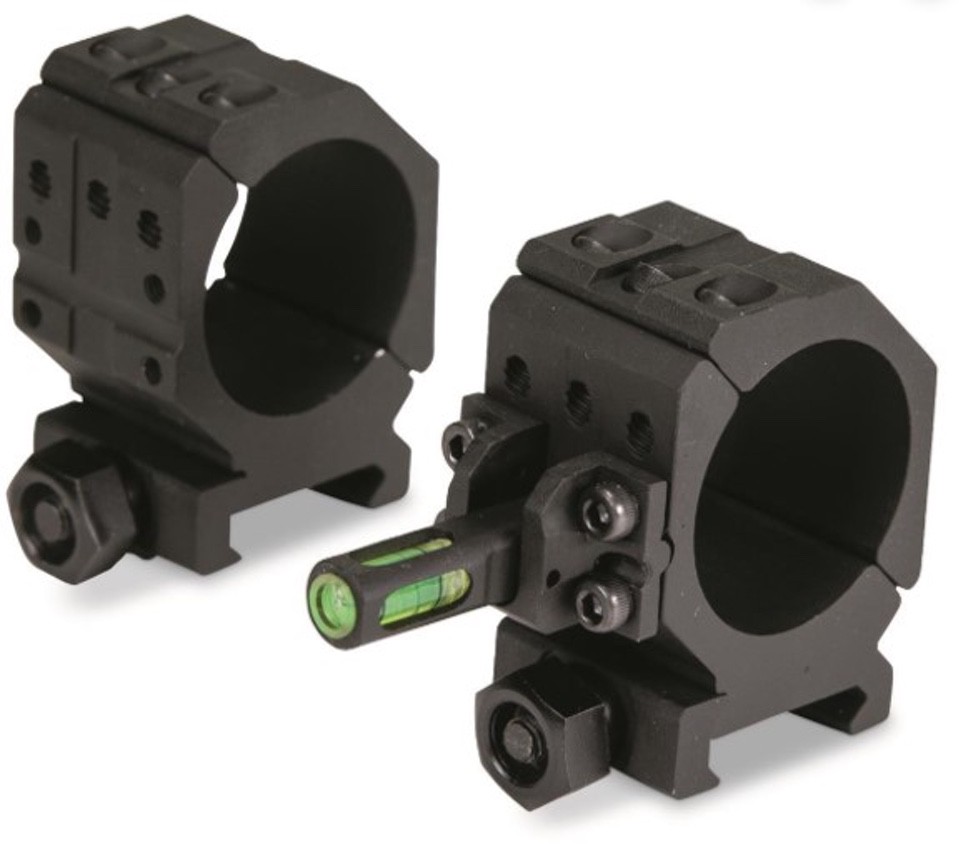 With a 6-24x magnification and 56mm objective lens diameter, I felt hopeful that this FFP scope with MR1-MOA reticle would be accurate enough for some of the longer distance shots I take while hunting. Made from a 6061-T6 aircraft grade aluminum single piece tube, the scope is fully waterproof, shock proof, vibration proof, fog proof, recoil proof and nitrogen purged. At 35.6 ounces, that packs a lot of quality material in a well-constructed package.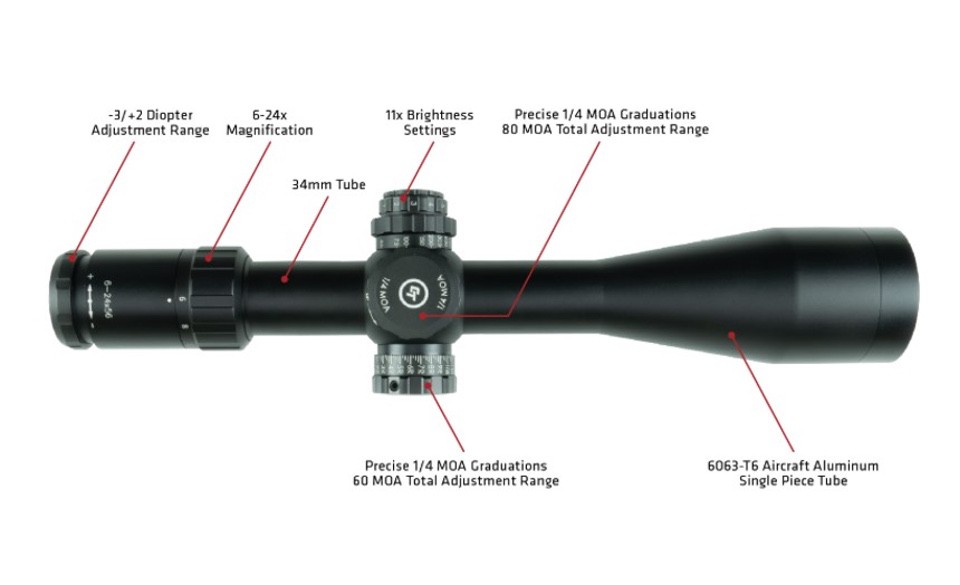 The Japanese ED glass is clear and crisp, and the fully illuminated reticle offers quick hold-over points for windage and elevation. I began the zeroing-in process at 25-yard targets to establish windage, and its smooth side turret made adjusting come easy. I headed over to the bench at the 100-yard target and quickly acquired the bullseye. Again, the adjustments needed to produce a tight group required minimal shots, and I removed the top turret cap and dial in my zero at 100 yards.
As I mentioned in my article reviewing my new rifle, I started on my lead sled before moving to sandbags for further distance shots. I always get as close as possible to my prey when hunting, but with my mobility issues, I often require longer distance shots. Because I want my shots to be both ethical and accurate, I spend a lot of time understanding my equipment and the ballistics of my ammunition. With notepad in hand and my ballistic calculator on my phone feeding me information, I quickly verified information at 200 and 300 yards before ending the session by hitting the metal gong at 550 yards. The Federal Premium Barnes TSX, 130 grain ammunition performed beautifully with this scope-and-rifle combination, and I left confident that I was fully prepared for my upcoming hunt.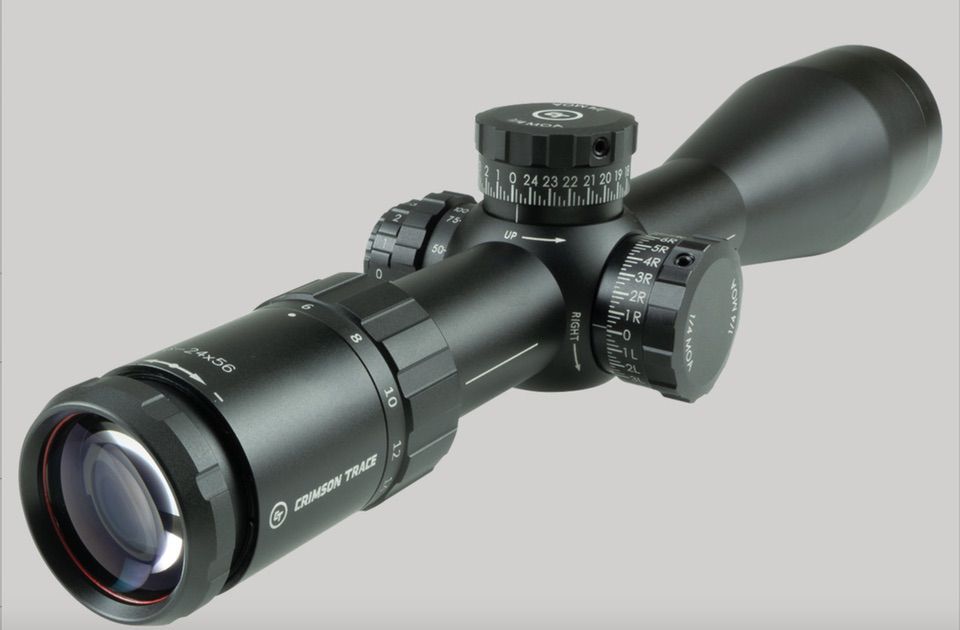 I've been fortunate to use several high-end optics over the years, so I was pleasantly surprised when this Crimson Trace scope measured up with the expensive optics, but with a much more affordable price tag. The only negative thing I noticed, and it isn't a deal breaker for me, is that the Crimson Trace scope doesn't have a zero-stop feature on the top turret. As long as I wind it back to zero at the end of my shooting sessions, I don't see it being an issue in the field.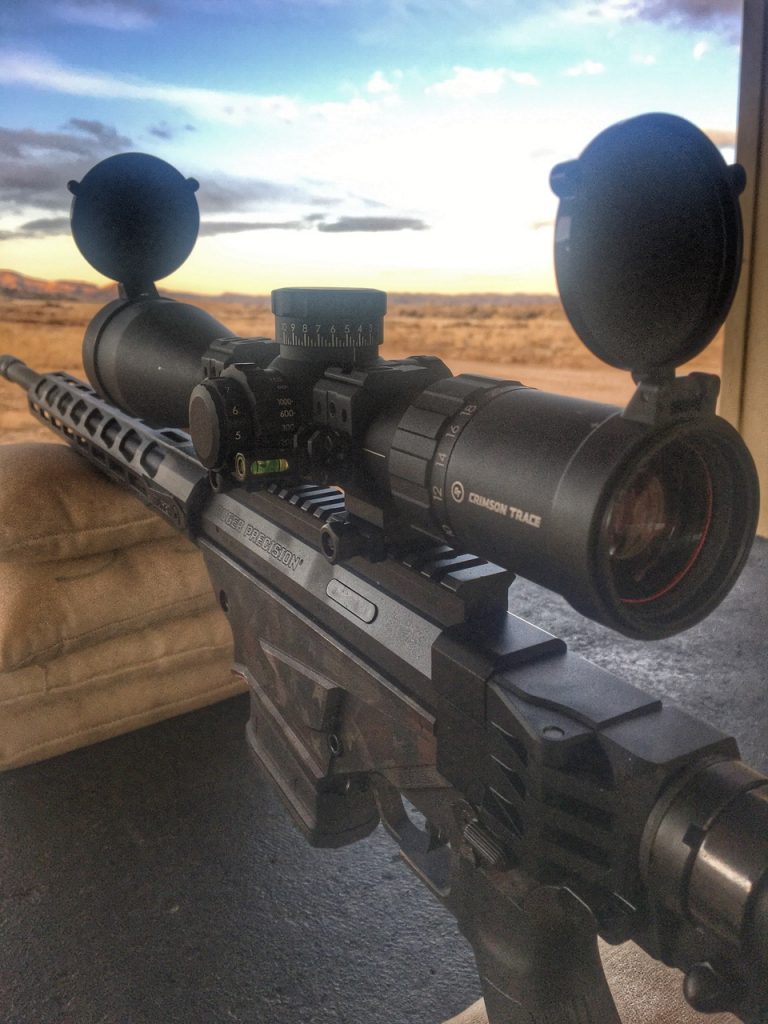 I am impressed with the quality of this Crimson Trace scope. With free batteries for life and a full lifetime warranty, I'm not sure how the company was able to get so much quality into such an affordable package. If you are looking for an accurate, reliable and easy-to-use, long-distance scope, I would definitely recommend giving Crimson Trace your business.
MSRP Info:
Crimson Trace CSA-2624, 6-24x56mm Scope: $849.00
Ruger Precision Rifle, 6.5 Creedmoor: $1599.00
Wheeler 34mm Scope Rings: $57.99
Wheeler Fat Wrench Torque Wrench: $68.99
Federal Premium Barnes TSX, 130 grain, 6.5 Creedmoor: $45.95 (20 cartridges)
About Ashlee Lundvall

Ashlee Lundvall writes a blog titled "Redefining Life,"  that follows her rise from a debilitating injury as a teenager to Ms. Wheelchair USA in 2013. Her first book, "A Redefined Life," was published in February of 2016, and she is on National Pro Staff for Mossy Oak and the NRA's Disabled Shooting Sports committee. Ashlee is also the recipient of the 2017 SCI Foundation Pathfinder Award. Ashlee truly shines as a keynote speaker at outdoor industry and disability related events and conferences. She is passionate about mentoring newly injured patients, and loves to pass on her love for adapted outdoor recreation! View all posts by Ashlee Lundvall →