Holiday Concealed Carry Purses from GTM Original
Choosing the perfect outfit for an upcoming holiday party often involves digging through a closet minutes before leaving for a party, or even worse, a stressful shopping trip with time wasted in the dressing room. To make the lives of my 2A friends a little less tense, I offer you the following list of holiday concealed carry purses from GTM Original. At least choosing the perfect accessory should be easier.
Sponsored by GTM Original
Holiday Concealed Carry Purses
Glitter RFID CrossBody Sparkle Purse GTM-105
I receive a compliment every time I carry the GTM-105. The multi-color, glitter-coated front flap contains purples, violets, blues crystal and black. And guess what … the glitter doesn't rub off!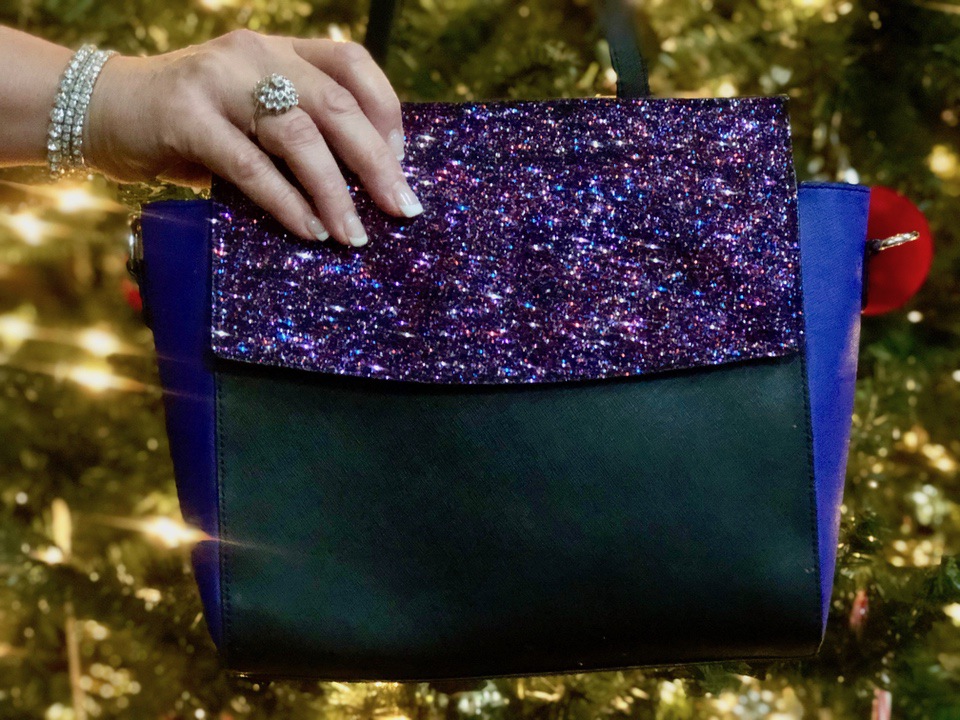 Overall bag size: 12.5-inches wide by 4.5-inches deep by 8-inches tall
MSRP: $139.95
X-Body Phone Purse/Pouch GTM-07
For those looking for a concealed carry purse with just enough room for a small wallet, eyeglasses or a phone, the GTM-07 has just that. I also love the color choices: black, gun metal and purple. Imagine the outfit possibilities!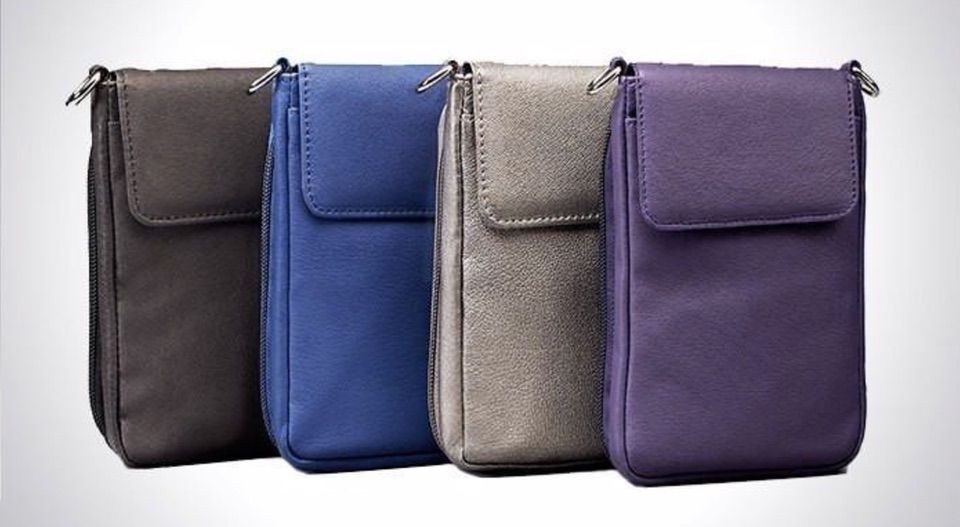 Overall bag size: 4.75-inches wide by 1-inch deep by 6.25-inches tall
MSRP: $79.95
Park Avenue Tote GTM-52
If you like the color choices of the GTM-07, but need to carry a few more items, check out the GTM-52. The tumbled full-grain, drum-dyed leather is highly durable and becomes buttery soft with use. A leather tassel and decorative chain add a little bling, too.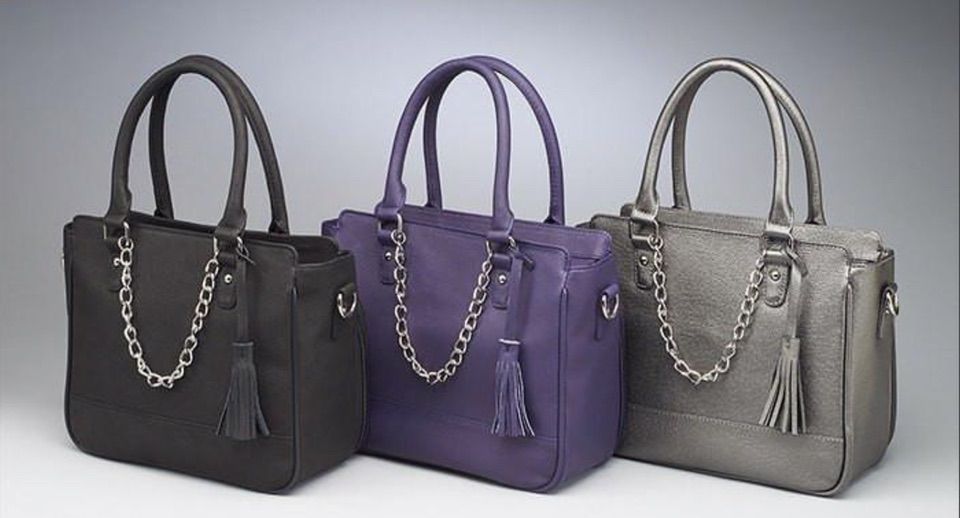 Overall bag size: 9.5-inches wide by 4-inches deep by 8-inches tall
MSRP: $165.95
Evening Shoulder Pouch GTM-60
Feeling a bit sassy? The GTM-60's embossed leopard spot design and chain-woven shoulder strap will complement your style. Available in both black and dark tan, it can be worn as a clutch, or with the shoulder strap.
Overall bag size: 7.25-inches wide by 3-inches deep by 5.25-inches tall
MSRP: $70.95
Leopard Print Chained Wallet GTM-29
If you're fond of animal print designs, you'll love the GTM-29. Its leopard-printed, hair-on cowhide, trimmed with croco-debossed American cowhide is super sassy.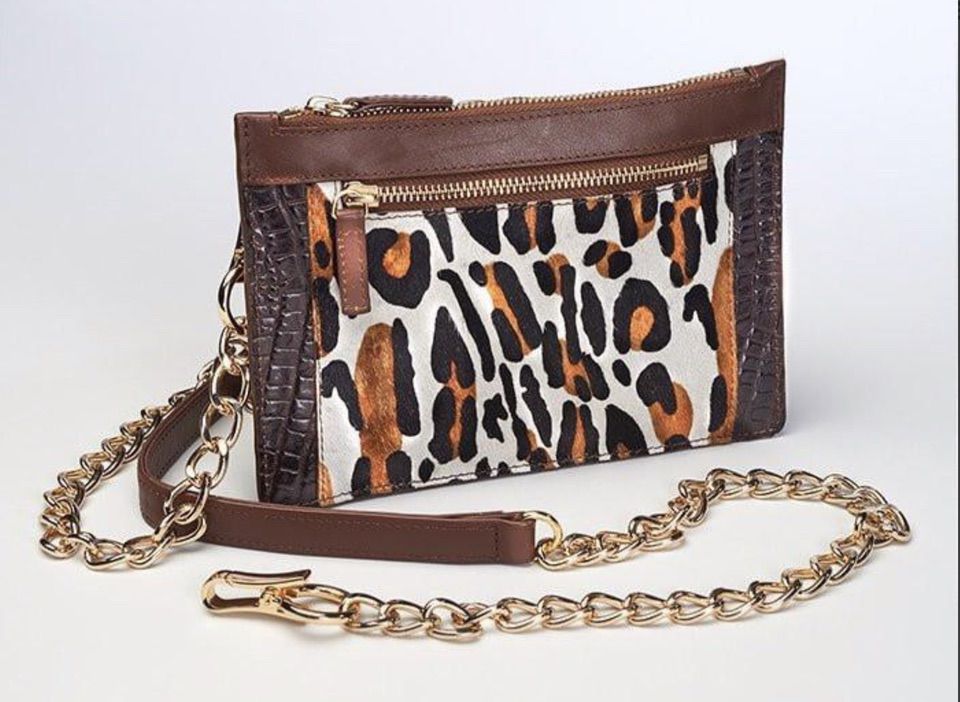 Overall bag size: 6.5-inches wide by 1-inch deep by 5.25-inches tall
MSRP: $119.95
BLACK AND WHITE PURSE PORTFOLIO GTM-82
Both classy and elegant, GTM-82's black and white minimalist design offers a style that easily moves from the office to a night out. If you need a little more room to carry more items, it's a great choice.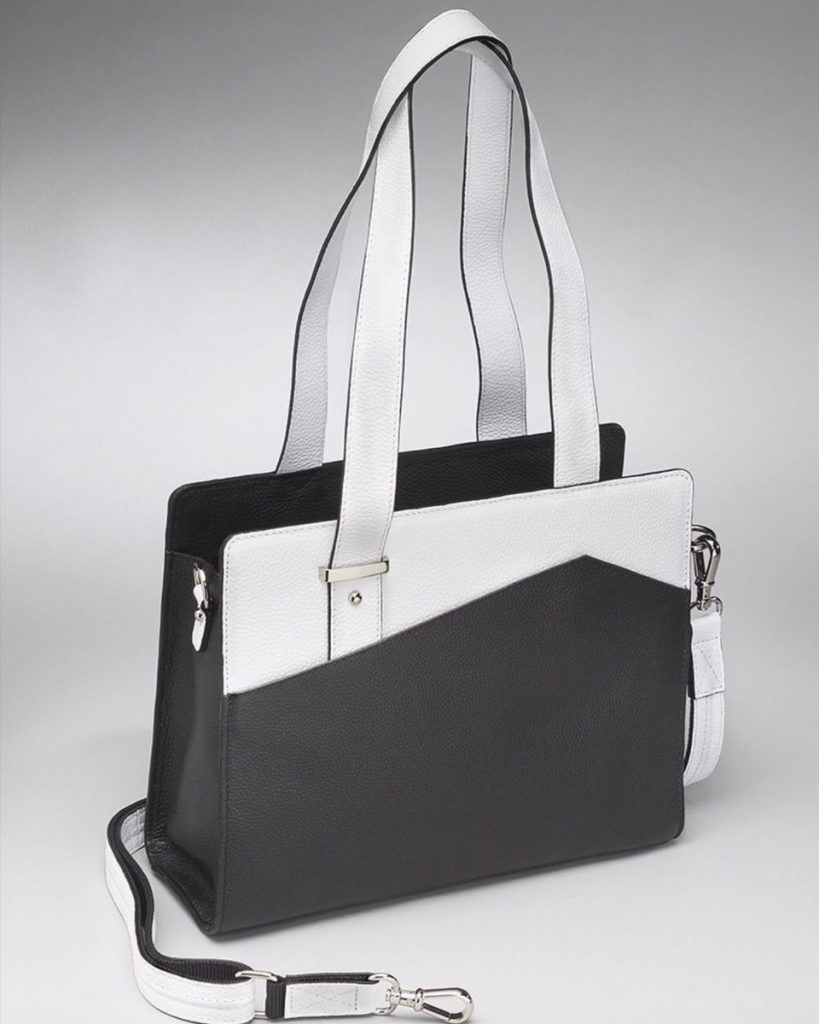 Overall bag size: 12-inches wide by 4-inches deep by 9.5-inches tall
MSRP: $235.95
Whether you're carrying a firearm or non-lethal personal protection, GTM CCW purses are a great choice for your party outfits. Make sure to check out their holiday shipping schedule. Also, GTM offers gift certificates so that she may choose the bag she really wants.
About Michelle Cerino

Michelle Cerino, aka Princess Gunslinger, entered the firearms industry in 2011 when Cerino Training Group was established. She immediately began competing in both 3-Gun and NRA Action Pistol, becoming a sponsored shooter. Michelle is currently a columnist and Managing Editor of Women's Outdoor News, as well as owner of Pervenio LLC. She also manages social media for Vera Koo and GTM Original. Michelle encourages others to step out of the comforts of home and explore. View all posts by Michelle Cerino →