Inaugural National Outdoor Women's Weekend (NOWW)
Phoenix – December 9, 2019 – Valley of the Sun Quail Forever Chapter is proud to announce it will host the inaugural National Outdoor Women's Weekend (NOWW) on March 6, 7, and 8, 2020, in Phoenix, Arizona. This event is dedicated to the inclusion of women in the shooting and hunting sports and will feature classes, seminars and range time, as well as opportunities for fun and recreation.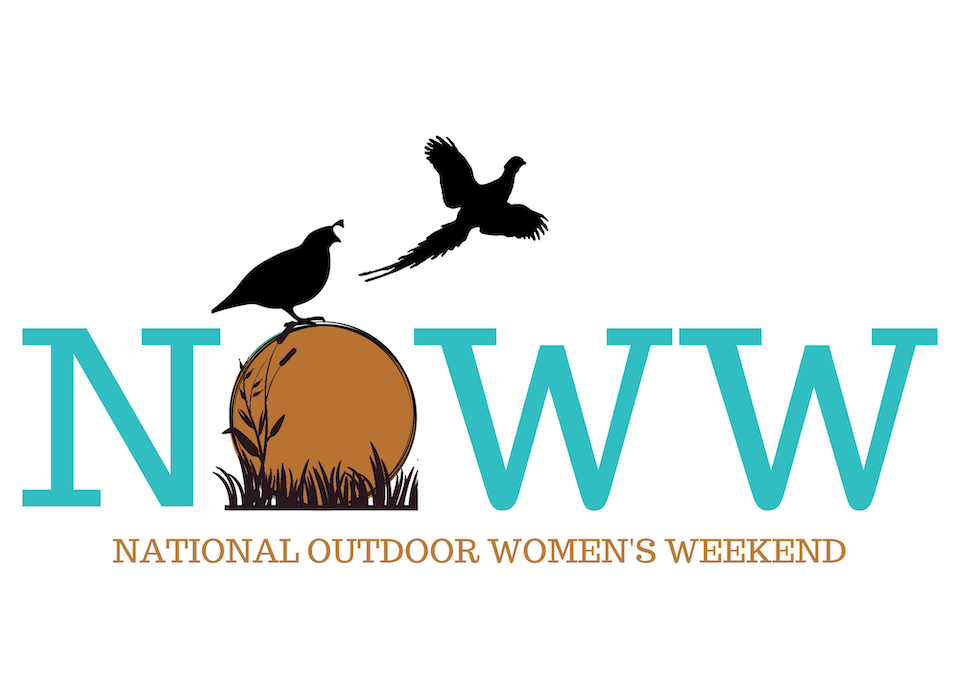 "We are excited to bring the first of its kind event to Phoenix," said Renee Wittrock, co-chair of NOWW 2020. "NOWW intends to bring women from across the country to participate in a shooting and seminar event that includes everything from personal development to dog training to wildlife cooking."
National Outdoor Women's Weekend
The event commences Friday, March 6, with a golf event and the opportunity to meet NOWW's sponsors, volunteers and other participants. The following Saturday and Sunday mornings will begin with personal development coaching from Deborah Dubree, elite performance expert and strategist whose clients include NFL players, pro golfers and C-suite executives.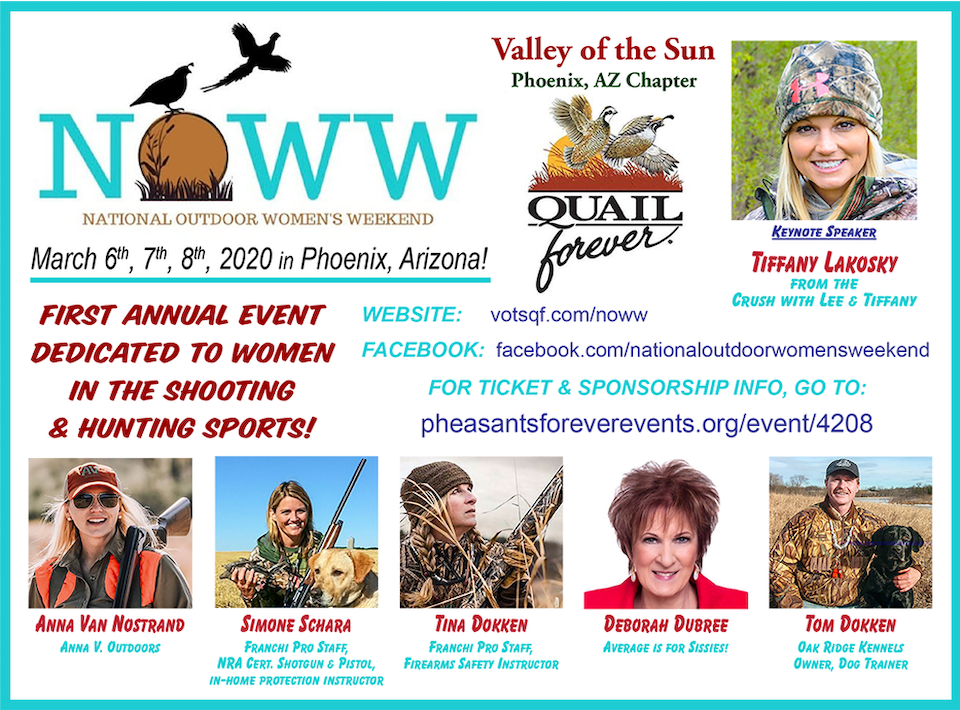 Participants will have the chance to shoot sporting clays and get coached on shotgunning skills by pro shooter and Quail Forever life member Anna Van Nostrand, of Anna V Outdoors. Tina Dokken and Simone Schara – who are Franchi shotgun pro staffers and firearms safety instructors – will present an introduction to upland hunting. Noted dog trainer, author, and inventor of the Dokken Deadfowl trainer, Tom Dokken, will discuss dog training. Special guest Tiffany Lakosky, of "The Crush with Lee and Tiffany" on Outdoor Channel, will headline, along with Tina Dokken, for the Saturday evening banquet. Lakosky also will participate in seminars throughout the weekend.
These presentations will be rounded out by a VIP Wine & Wild game event and a game cooking seminar. Members of the Valley of the Sun Quail Forever chapter, together with the Arizona Game and Fish Department, will be onsite to educate on species and habitat issues.
Sponsors include Savage Arms, Women's Outdoor News, National Shooting Sports Foundation, Sportsmen's Business Alliance, Franchi, Congressional Sportsmen's Foundation, Gun Freedom Radio, Pot of Gold Auction, AZ Firearms, AZGFD and Become an Outdoors Woman PHX.
For more information on the National Outdoor Women's Weekend, visit the website.
For more information on the event or sponsorship, contact Renee Wittrock.
About The WON

The Women's Outdoor News, aka The WON, features news, reviews and stories about women who are shooting, hunting, fishing and actively engaging in outdoor adventure. This publication is for women, by women. View all posts by The WON →
The Conversation