Syren USA Roundup: Shotguns and Accessories
This year ushered in some new shotguns for Syren and they were very successful! There are a few new models coming out for 2020 that we can't quite give details on yet … but we will soon. We think you'll like them, so stay tuned! In the meantime, check out what we have now that you can order from either our website or from one of our authorized dealers.

Sponsored by Syren USA
The Syren Elos N2 Sporting 12 gauge with 30-inch barrels comes with a standard adjustable comb; it was a great seller. The balance and feel of the gun has been very well received and women found it easy to shoot and have really liked the matte black receiver with purple accents. It retails for $2850 and comes with a hard case and 6 chokes.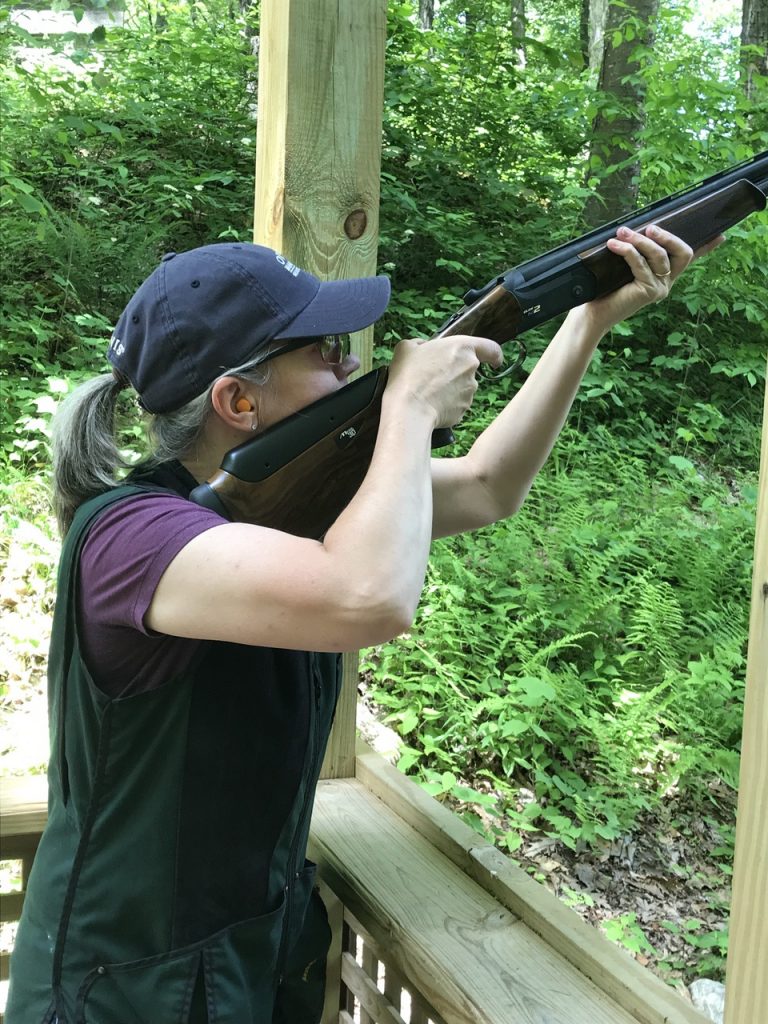 Don't forget to check out the Fabarm and Caesar Guerini guns for the boys and men in your lives, too, because they like pretty guns too – even if they won't admit it. Also, if a gun is called a "compact" model, it's the same dimensions as the Syren stocks, so if you're looking for alternate colors, these are the ones to check out.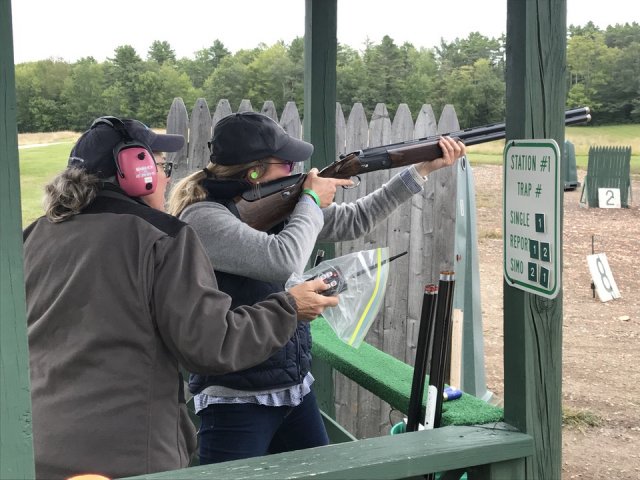 Looking for a Syren with a "game scene?" The Syren Elos D2 20 gauge was one of my favorites this year and the receiver is a case-colored finish with gold birds that complements the Fabarm Turkish Walnut, tri-wood stock beautifully. At 6 pounds, 5 ounces, it is ideal for both clay shooting and walking in the field, making it a great go-to gun. If you're looking to add to your 20-gauge collection, this sweet little 20 is the one to buy. This gun also retails at $2850 and comes with a hard case and 5 chokes.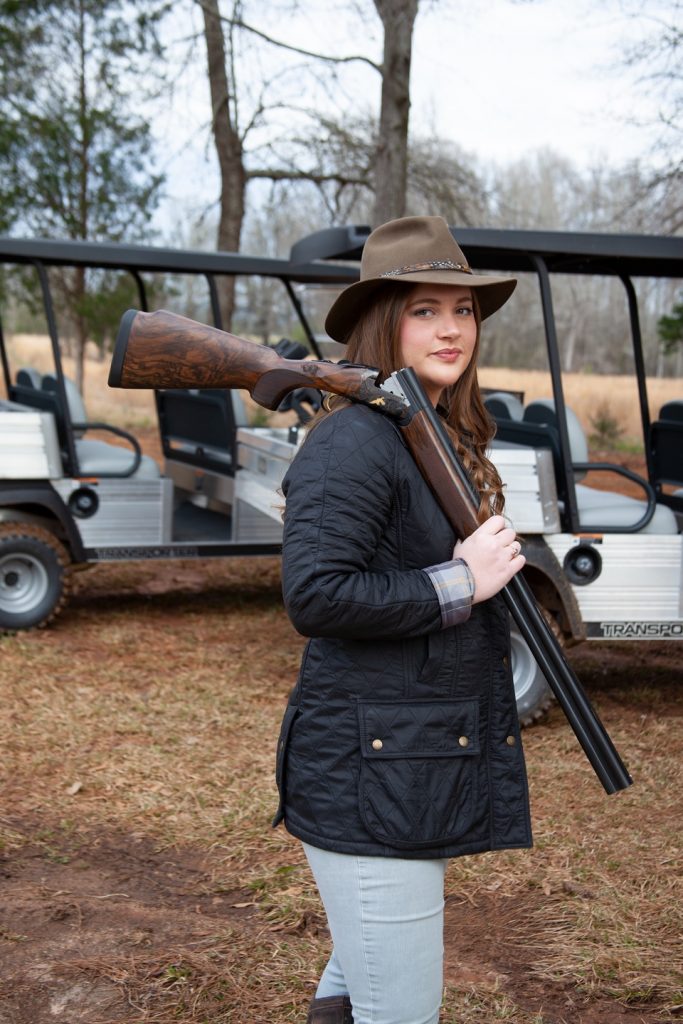 Don't forget that we still have the beautiful Syren Tempio in both field and sporting models and it comes in 12, 20, 28 and .410 bore for sporting and sub-gauges for field models.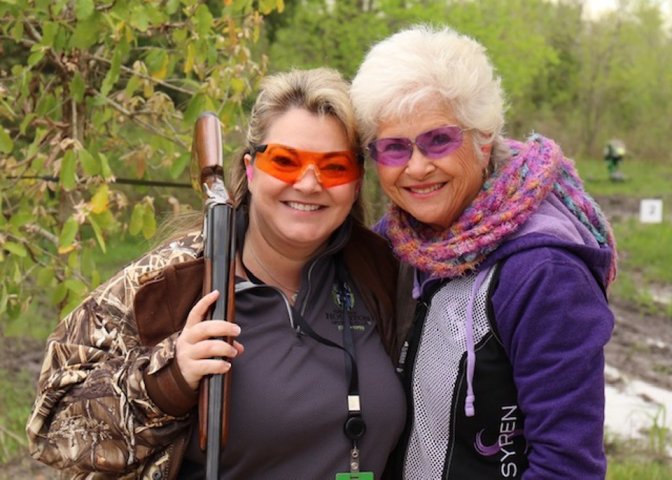 Accessories by Syren
For all the ladies in Florida and the South that are shooting in short sleeves right now, this is the perfect time to get a new t-shirt such as the Short Sleeve White tee with gradient Syren logo. This tee comes in Extra Small to 3X with a nice V-neck design.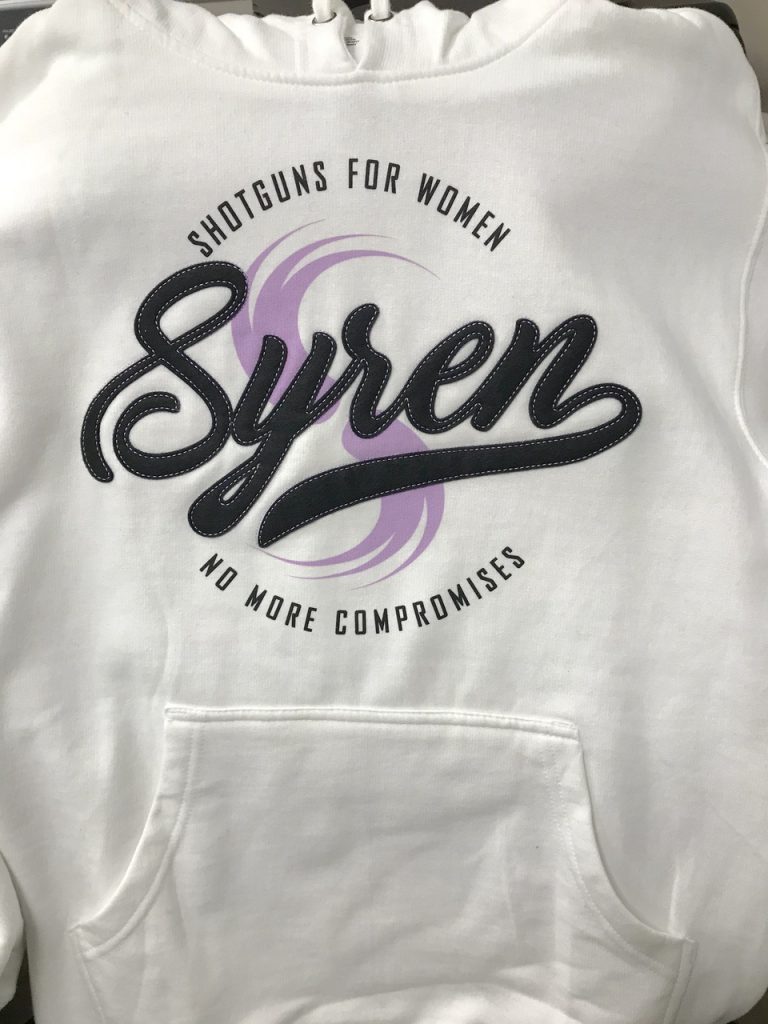 For the rest of us in actual winter, we can wear it as a layer under our new 2-tone Performance zip up hoodie in a light grey/lavender that comes in Small to 2X, but fits generous in sizing. We also offer a new pullover hoodie with the vintage style logo that matches the ¾ sleeve Raglan shirt we've had this year and is super soft and comfortable. It will be on the website soon. We still have the dark purple fuzzy zip up hoodie, so be sure to click here to order. It works well under your vest for those cool days in whatever part of the country you're in.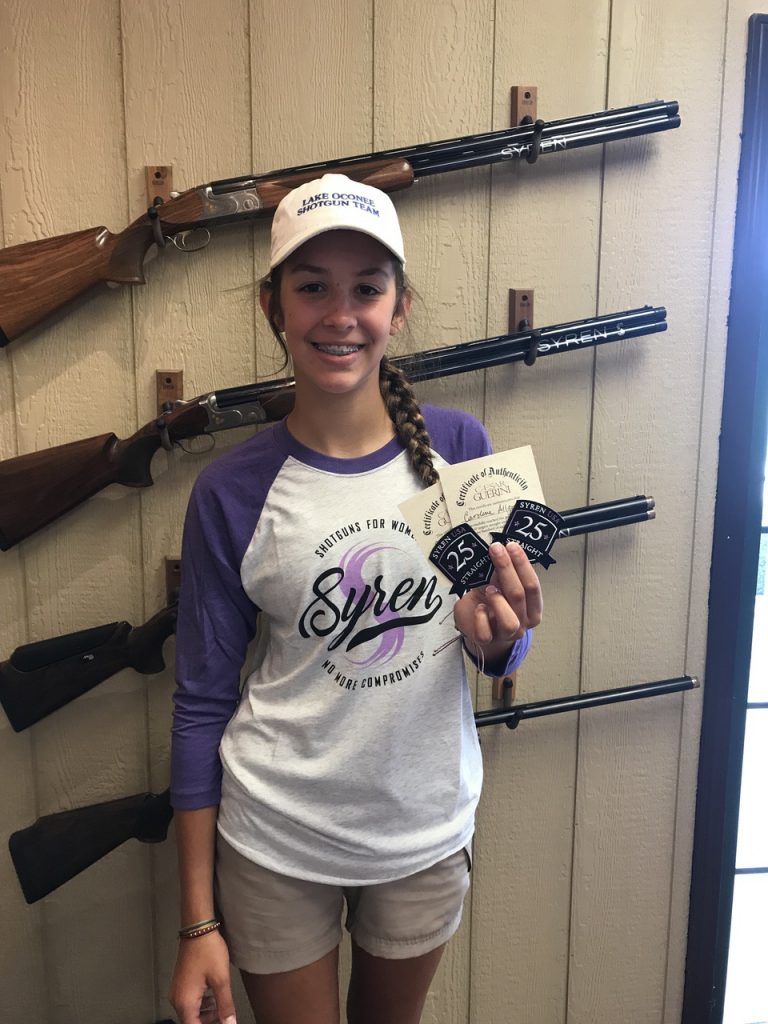 Syren is offering free shipping on all accessories through December 2019. Order here.
About Lynne Green

Lynne is on to her next adventure after over four years in Maryland with Caesar Guerini and Fabarm as the Brand Manager for Syren (a line of shotguns made for the ladies). She has attended dozens of demos and events and has been honored to get to meet and introduce hundreds of ladies and young girls (and lots of boys and men too) to all 3 brands and to shotgun shooting! Lynne has learned so much about shotguns – gun fit, eye dominance and mechanics – that shows her just how much more there is to learn. She now is doing marketing and branding consulting and also plans to stay active in the outdoor industry, do more hunting and sporting clays, shooting lessons and add some fly fishing to her repertoire. She'll be based in the Dallas Fort Worth area. View all posts by Lynne Green →