Tips on Winter Wear for Concealed Carry from Chris Cerino
Chris Cerino, who runs Cerino Consulting and Training Group, offered a few tips on winter wear for concealed carry. Chris ought to know, being not only a popular firearms trainer and professional shooter, but also, as a law enforcement officer and former Federal Air Marshal. See if you can apply any of his recommendations to your concealed carry lifestyle.
Sponsored by CrossBreed Holsters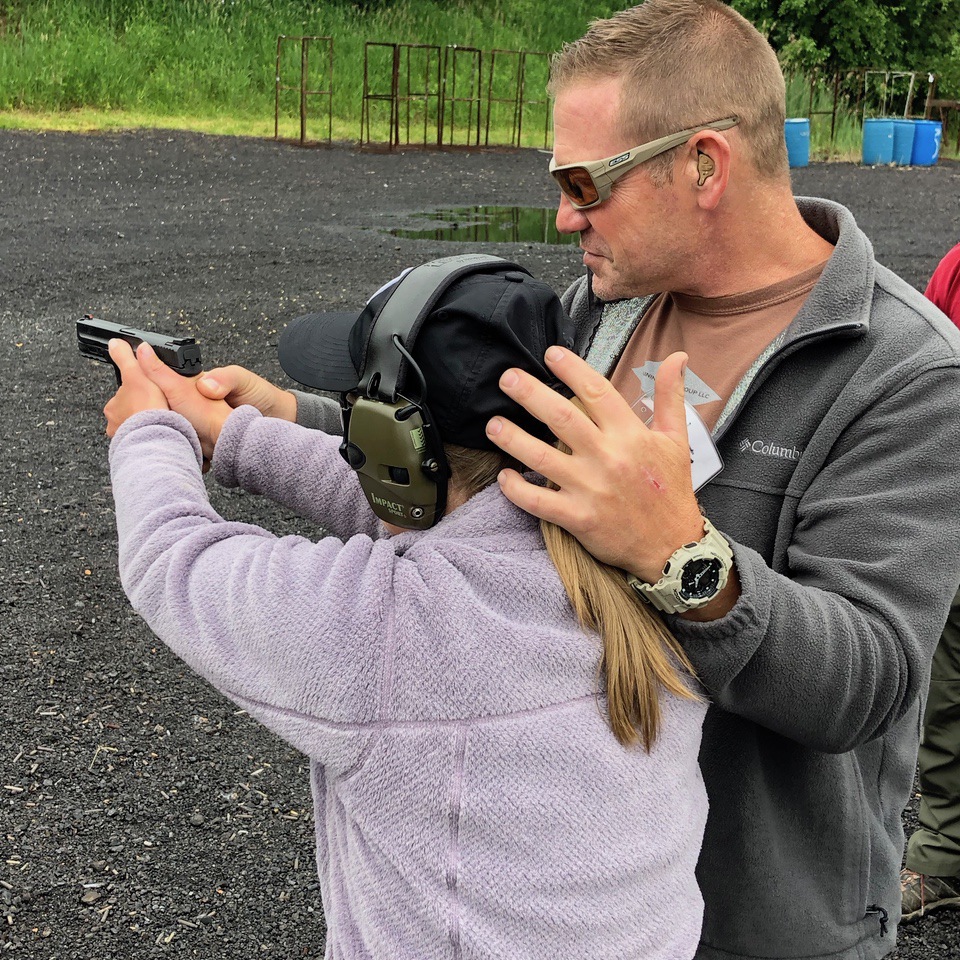 The WON: Is it important to think about what you're wearing over your holster? (Maybe more layers and less bulky for warmth?)
Chris Cerino: It is important to consider your winter wear for concealed carry.
Your cover garment needs to be appropriate for the weather and the venue you are occupying. It's OK to wear a jacket when others would normally be wearing a jacket, but if you're sweating bullets wearing a jacket and you're the only one suffering it, you made a bad choice.
Access to your gun is another consideration. Is there a bottom zipper on your jacket so you can get to your gun? Does the cover garment flex, or is it so rigid you can't easily get to your belt line? Snaps may be a better choice for a garment closure of buttons. Snaps can be pulled open with violence of action, where buttons can be almost impossible to yank open – even when under stress.
Check the fit. If your cover garment is form fitting, it will betray your concealment intentions. When you reach up or bend over does your muzzle peak out or does your grip protrude? A loose fitting garment is best to hide your heater.
As for draw-ties at the waist or dangly adornments on zippers, they can be dangerous – even, deadly. Be cautious of anything on your cover garment that could get into your trigger guard when holstering. It can happen as you prepare to go out or, worse yet, it could happen when holstering after an incident. I've seen draw-ties and fancy zippers get into holsters. If you feel resistance when holstering — STOP! Better yet, just cut those dangers off your garment.


The WON: Do you recommend dry fire practice with winter clothing? Why?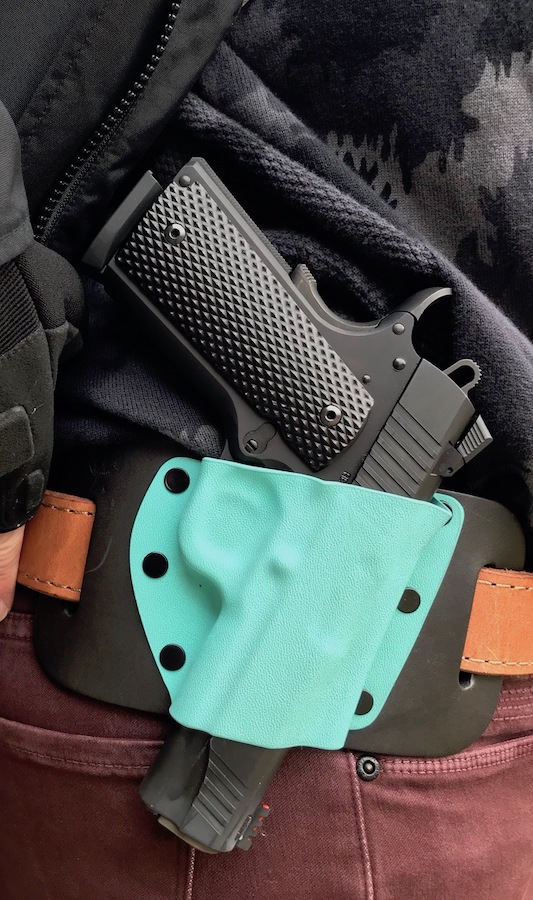 Chris Cerino: Winter clothing can be thick and heavy, but it's not impossible to work with. It doesn't take much practice to get used to common winter cover garments. Simply working with your firearm and holster from a variety of positions and clothing conditions can make the difference between fighting or fumbling. The body won't go where the mind hasn't been and the street is a poor place to improvise, so practice what you might encounter with an unloaded gun. Seated or standing, buttoned/zipped up or sweater pulled over, you have to figure out how to get your gun into action, regardless of the circumstances. Keep in mind that it's always possible to get to your gun – it's the amount of movement and time that it takes to get your gun out that matters.

The WON: Please name a few ways to check to see if your holster is retaining the firearm — especially in an IWB method.
Chris Cerino: Most IWB holsters have plenty of retention. Depending on where you wear it or how tight your pants are, retention is all relative. If a holster is too tight, it can be hard to perform a stealthy draw when needed. When a holster is too loose, a gun can slop around in your waistband. Depending on where you carry your gun, sometimes the spare tire (fat) around your waist is your retention. If a gun is up front it's usually pinned in by your belly on top of it. A form fitting holster is generally best, but leather can work well too. It just takes time to form the gun and holster together with heat, sweat and pressure. Generally uncomfortable, most folks also don't have the patience.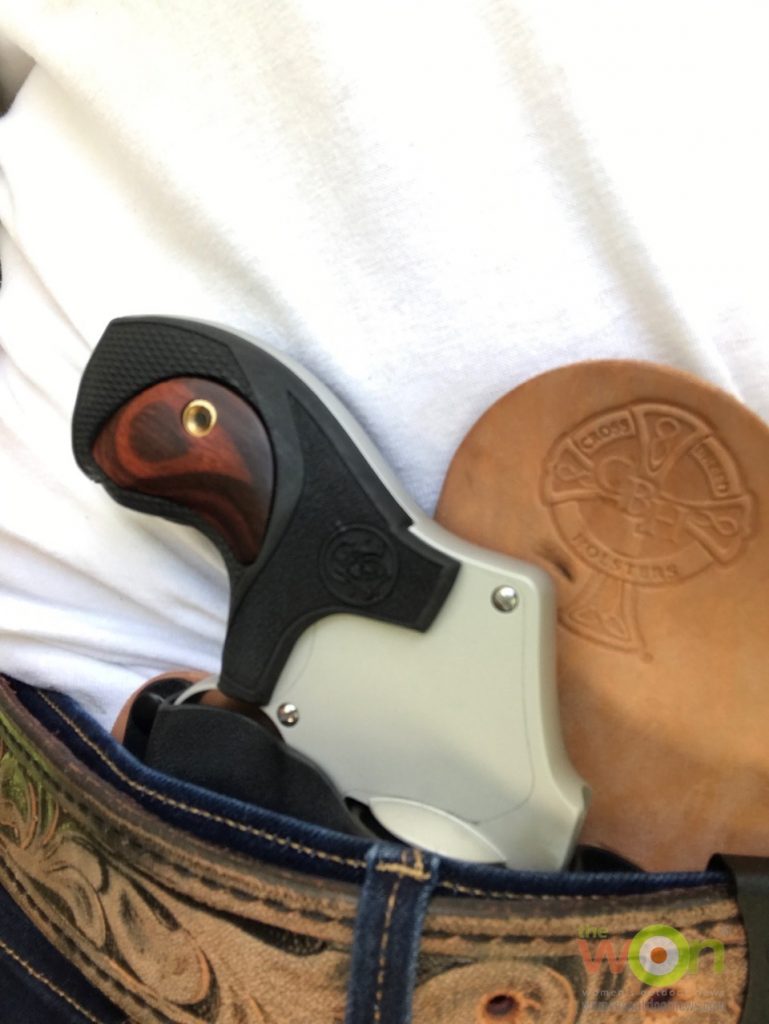 The WON: Anything else?
Chris Cerino: Carrying a gun in any fashion, is an acquired taste. It takes time to learn to deal with the responsibility, mindset and discomfort of carrying a gun. There is discomfort, but some of it can be mitigated and alleviated by changing gear, carry position and plain old human endurance. The responsibility is something that causes less anxiety with time on task, knowledge of the laws and confidence built by training.
Training is also a big part of mindset, but you can find peace with concealed carry mindset by deciding your role as an armed citizen in society. This means having a plan. Play the when/then scenarios in your mind and share them with your family. Have an "A" plan and a "B & C" plan too. There's' enough for a whole story there!
To find the perfect concealed carry holster for your firearm, visit CrossBreed Holsters.
Visit Cerino Consulting and Training Group for firearms training needs in 2020.
About Barbara Baird

Publisher/Editor Barbara Baird is a freelance writer in hunting, shooting and outdoor markets. Her bylines are found at several top hunting and shooting publications. She also is a travel writer, and you can follow her at https://www.ozarkian.com. View all posts by Barbara Baird →