Syren Savvy: 2019 A Year in Review
During this time of year, everyone says why they are grateful. I'm grateful just to be in my own home during daylight hours on a weekend! It was a very busy year for me as I traveled/attended events on 28 weekends with another 4-to-5 weekends of personal stuff out of town – and, most of that being in the last half of the year. It's good to take a break from airports and rental cars and hotel rooms to just relax on my own couch and enjoy not sharing a bathroom with … well, all those other people.

Sponsored by Syren USA
I also wanted to give you a recap on some of the stories we did this year at our column titled "Syren Savvy."
Syren Savvy 2019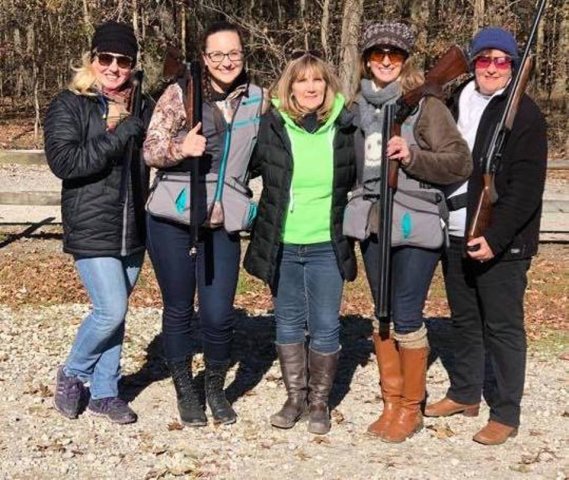 The Eyes Have It
Syren ProStaffer Christine Corkell had posterior vitreous detachment (PVD). Seriously scary stuff!
Here is her status report as of December: "My eyes are still the same as they were; they never did improve, but they're not bad enough to need surgery. The doctor warned that if I see a burst of lights, like fireworks or a curtain closing, that's when you want to be concerned and to get in there ASAP.

"He told me I can try shooting and I have, but the problem is the next day when I get up, I see some lightning flashes, so then I give myself a break again for a little while. I still have the floaters, but they are not as bad as they were in the spring. I do have one that is a round circle, a little bit smaller than a dime that rolls around and bounces in my eye and it looks like a ghost color. It's more pronounced in the daytime as things look blurry or filmy, but I see better in the dark.

"Right now, there's nothing they can do but tell me to learn to live with it. I went out to practice my shooting the other day and I shot really well. It really depends on the weather and if it's cloudy; sometimes I think it's harder to see. I find that if I wear a light shade of glasses, I see more floaters, but I can't wear dark glasses when it's cloudy. I get frustrated with myself because I don't shoot as well as I used to, but it depends on the day and how my eyes are affecting me."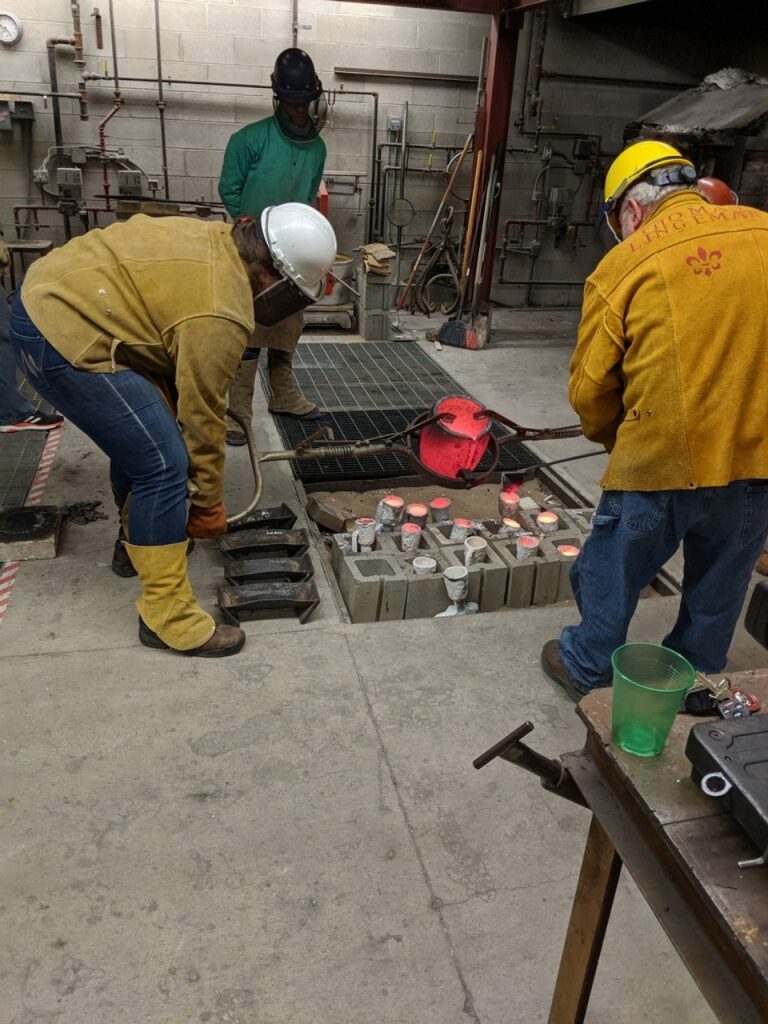 She Works in Bronze
Champion trap shooter and CG pro-staffer Summer Gobrecht was busy with her ceramics class and pouring molten bronze this fall semester; that's her on the left. They were making a plaque for an organization in Toledo and she is one of the main pourers at the university, so does about 90% of them … even if it's not her project!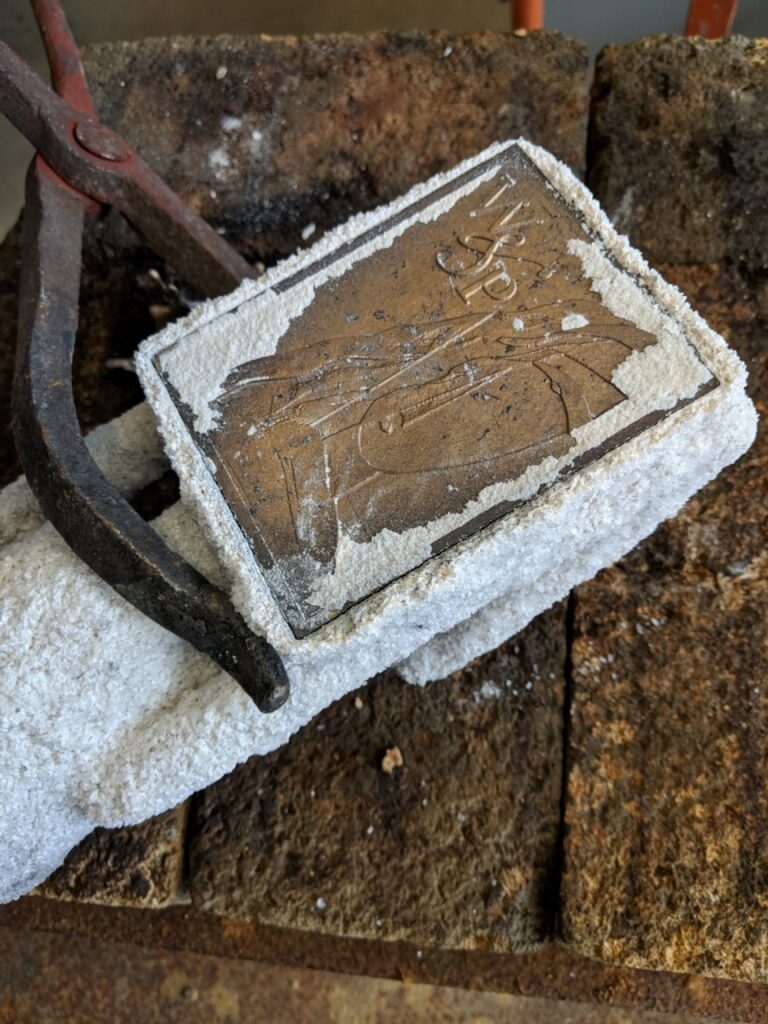 She does do her designs, also. The white stuff that looks like sand around the brass plate is called ceramic shell; it helps mold the bronze into the final shape (yes, I had to ask).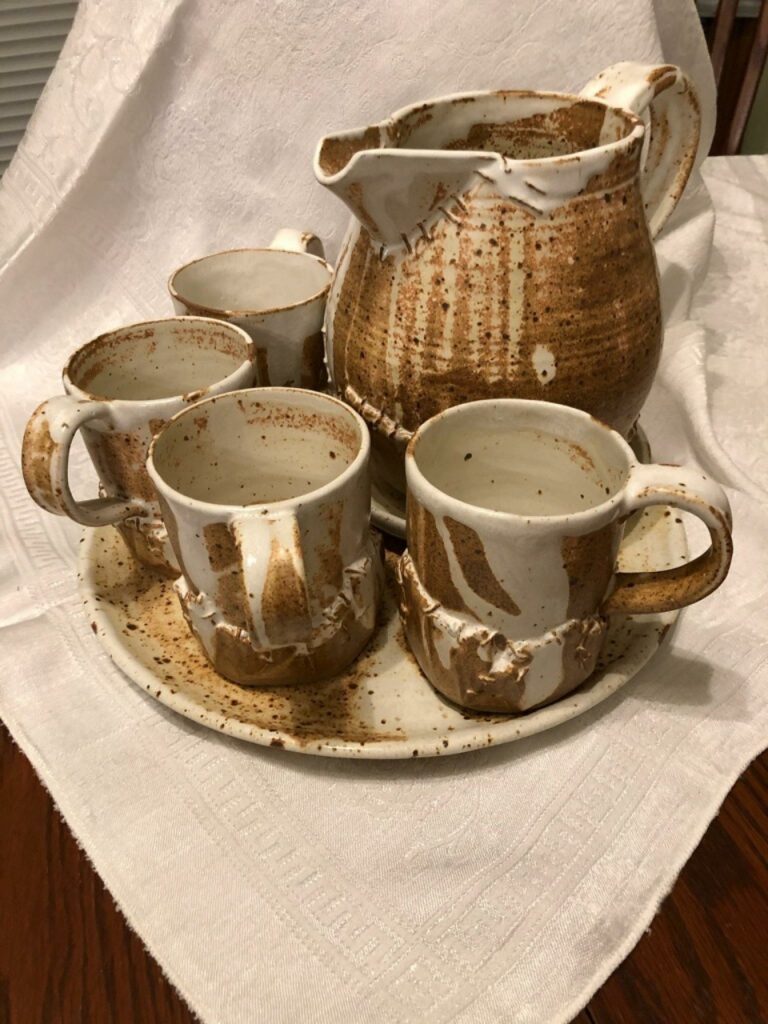 I figure the cups and pitcher are pretty self-explanatory and they are gorgeous. Summer is an amazing shooter and obviously an amazing artist also. Some of her other artwork is on her Instagram account, if you want to follow her: @summergobrecht.
News about Our Syren Savvy Guns
The new guns for 2019 – the Syren Elos N2 12 gauge 30 inch and the Syren Elos D2, 20 gauge, 28-inch barrel – both case-colored with birds – shot to popularity, so much so that we have increased production for 2020. While the D2 is listed under our hunting guns, know that if you are looking for a great cross-over gun, this model can be used for both sporting clays and hunting in a 20 gauge.
We will have a couple new models out for 2020 that I'm sure will intrigue the ladies. I promise one of them is something you have never seen before (because I have over 1 million photos of people shooting sporting clays and I've never seen anything like this). I'm super excited and we will share with you as soon as it's ready.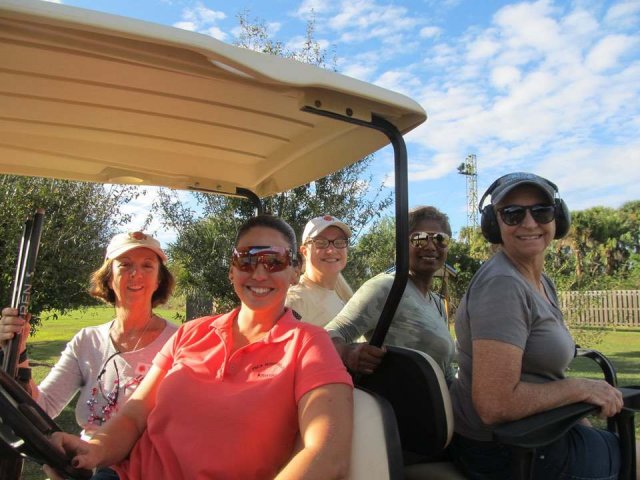 Having a Honey of a Time
Honeybelles Clinics are in high season right now down in Florida. Our pro-staffer Dee Orr is having a great time and selling lots of Syrens to new shooters. Be sure to check out their facebook page to see all the clinics and shoots they have going on this winter (when the rest of us are all bundled up and they're in short sleeves! That photo is from December 8th)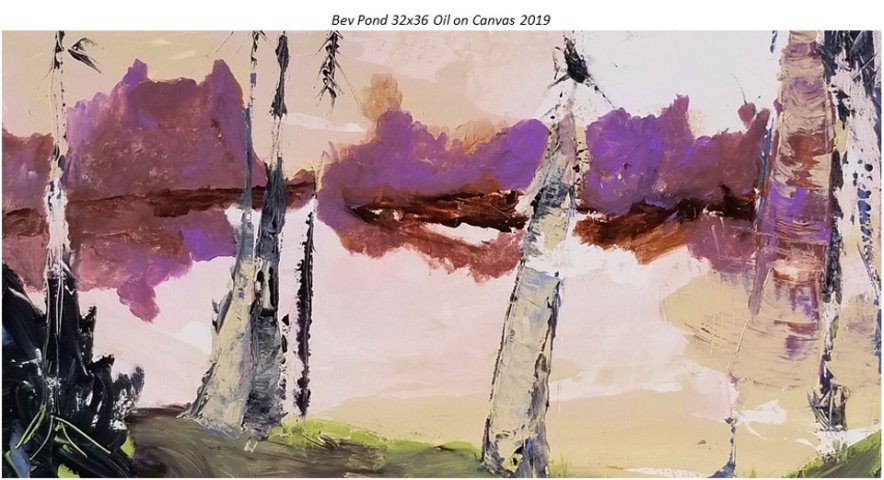 Artistic Off the Range
I'm always fascinated with natural talent in people. I learned how to take a really good picture, but it took me 10,000 hours … so I love to highlight this talent like I did above with Summer. Check out Syren prostaff and dealer Cynthia Kruger's painting. Sorry, there isn't a website or social page to look at more of them, but I'll work on her to create one.
What's Ahead in 2020 for Syren Savvy
Just a reminder, that we will no longer be displaying at the SHOT Show in Las Vegas. We will, however, be at the Dallas Safari Convention, January 9 to12; Pheasant Fest in Minneapolis, February 14 to 16; and planning on the NRA show, if we get a space in Nashville. Of course, we will be at all the regular spring shoots also. We will have the calendar updated soon.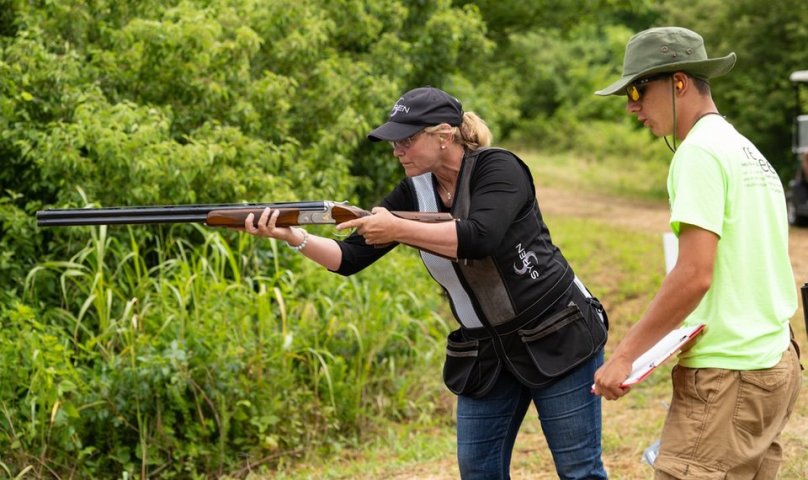 If you're interested in having Syren come and do a demo with your favorite ladies, please reach out, as we would love to come and introduce more ladies to the Syren brand. Find a welcoming gun club that loves the ladies, contact me either at the office, 410-901-1131, or via email Lynne@syrenusa.com and we will schedule a date to bring guns and have some Syren Savvy fun.
Find out more about the fine line of shotguns offered by Syren for women.
About Lynne Green

Lynne is on to her next adventure after over four years in Maryland with Caesar Guerini and Fabarm as the Brand Manager for Syren (a line of shotguns made for the ladies). She has attended dozens of demos and events and has been honored to get to meet and introduce hundreds of ladies and young girls (and lots of boys and men too) to all 3 brands and to shotgun shooting! Lynne has learned so much about shotguns – gun fit, eye dominance and mechanics – that shows her just how much more there is to learn. She now is doing marketing and branding consulting and also plans to stay active in the outdoor industry, do more hunting and sporting clays, shooting lessons and add some fly fishing to her repertoire. She'll be based in the Dallas Fort Worth area. View all posts by Lynne Green →