A Girl & A Gun Conference Revolutionizes Training with Digital Platform
A Girl & A Gun Women's Shooting League is once again breaking barriers for women and girls. For the past seven years, the organization's National Conference has offered 34 simultaneous training sessions on the range over 3.5 days for 450 women. This year the 8th National Conference Presented by SIG SAUER will achieve something even more incredible: it will offer training to participants around the country through a new digital platform.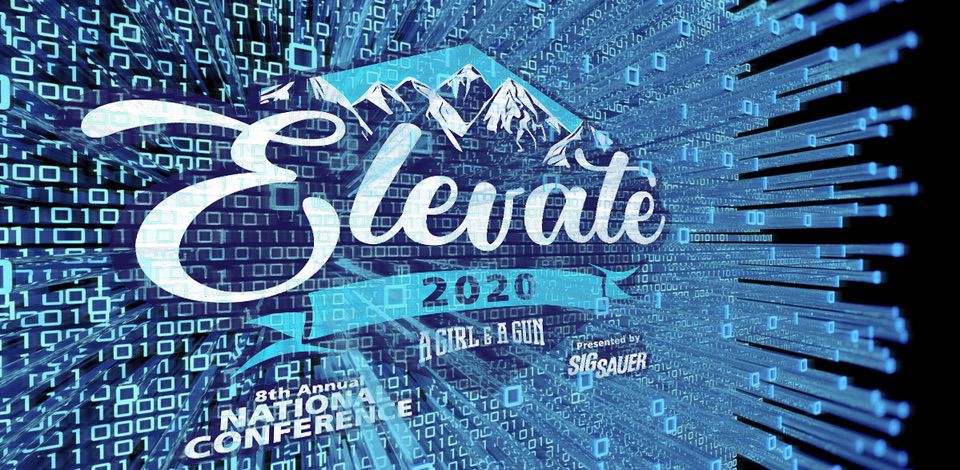 Originally slated to take place at the Cameo Shooting and Education Complex near Grand Junction, CO, the entire in-person ELEVATE 2020 Conference experience will take place online at the end of April! A new, state-of-the-art web platform has been created for this event that is beyond any other training system in the firearms industry today.
Elevate 2020 Digital Platform
When a participant signs into the new Conference platform, she will automatically have access to all of the training sessions for all of the top-tier instructors on the lineup, including Dave Miller, Patrick Kelley, John Murphy, Lou Ann Hamblin, Tatiana Whitlock, and 36 other rockstars! The instructors are offering fun and interactive videos that cover over a dozen different topic areas, such as defensive shooting, competitive shooting, recreational shooting, self-defense, and much more.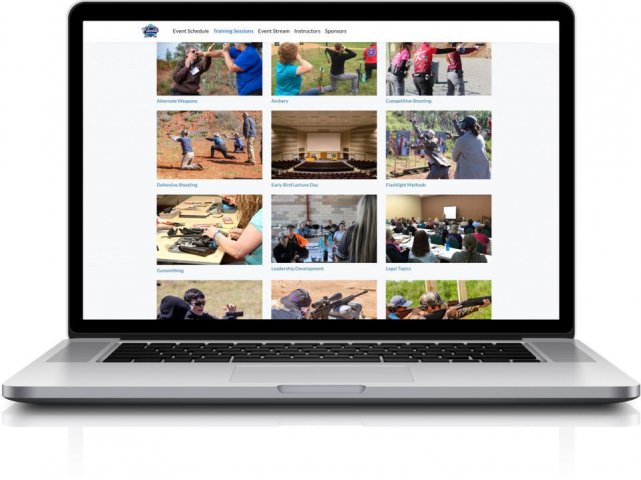 Participants can watch and rewatch all of the training videos, including Sporting Clays sessions from the Pro Team of CZ-USA Field Sports, Pistol Fundamentals from GLOCK's Director of Training, and the Build-an-AR Workshop hosted by Stag Arms, whose armorers are making step-by-step videos just for A Girl & A Gun participants on how to assemble their Stag Arms rifles. For all of the training topics, there will be mix of recorded videos, live-stream videos, social interaction, and downloads for handouts and drills.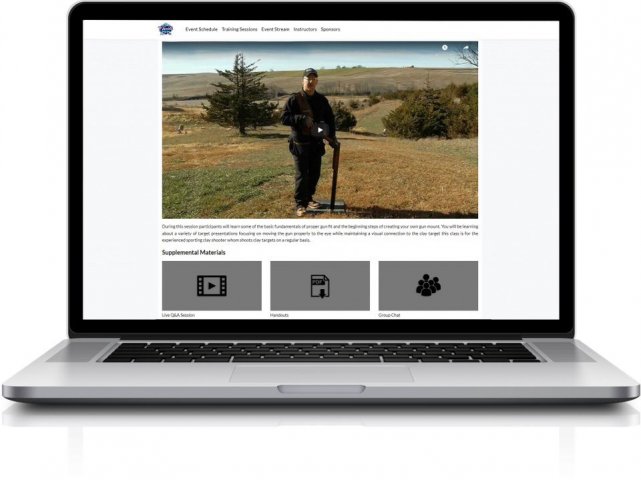 A detailed Event Schedule will list all of the training sessions, live Q&A sessions, and live HQ videos, so participants know when they may want to take a work break and log in. If someone can't make it, everything will be recorded and posted, and attendees will have access to all of the videos, announcements, and training materials for eight weeks to review at their leisure.
Each topic has a dedicate group chat for participants to share what they learned and interact with other students. And, the training sessions will have "key takeaway" handouts and drills, so that when participants can get to a range, they have clear marching orders and activities to put into practice. Plus, some instructors are offering prize certificates to spots in their upcoming classes, so when COVID-19 is in the past, attendees could win a spot to attend a live-fire class!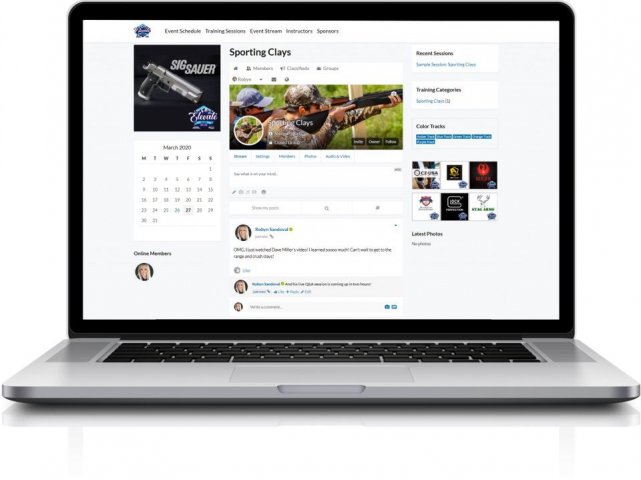 Throughout the multi-day event, A Girl & A Gun will be live-streaming to recognize the event's Sponsors, particularly SIG SAUER the event's Title Sponsor, and give away valuable prizes to registered participants. Participants don't have to be present to win, although it will be more fun for everyone who are online if they are! All prizes, gifts, and swag from the organization's generous sponsors will be mailed to their homes; guns will be sent to their FFLs.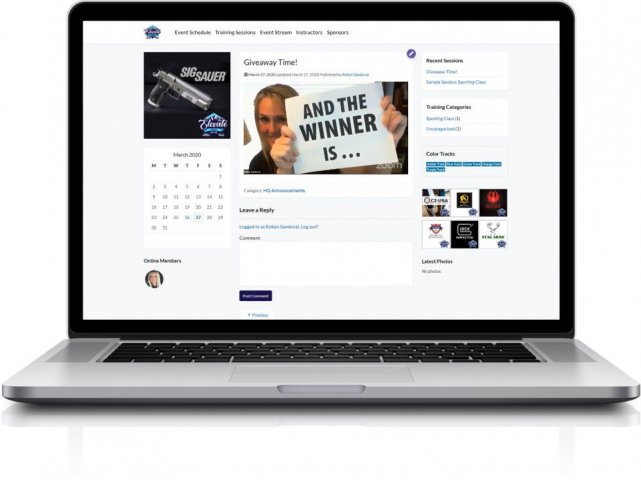 There is so much more to this platform than meets the eye … so many layers and levels of videos and knowledge! So much social interaction and posts and even likes and emojis and gifs and private messages! So many live-streams and interactive sessions for Q&A and giveaways and announcements and community and camaraderie! The platform even digitizes the Conference Gun Girl Swap Meet, which allows attendees to buy/sell/trade their old gear with their shooting sisters. With this event, A Girl & A Gun has ELEVATED the firearms training industry! (See what I did there?)
For those who have not yet registered for ELEVATE 2020, you have two options: you can register for the Full Experience and get all of the training, materials, prizes, swag, and chances to win giveaways (maybe a new gun!)! Or you can register for the half-price Digital Only option and get online access to the platform (but no presents in the mail).
Registration is open at https://www.agirlandagun.org/conference! If an AG & AG member wants the full experience then you need to register by 3/29, so your event tshirt can be ordered and your gifts/swag/goodies can be sent in the mail. If you want to do digital only, then the deadline is April 25, 2020.
About A Girl & A Gun
A Girl & A Gun (AG & AG) is a membership organization whose events have been successful stepping stones for thousands of women into the shooting community and fostered their love of shooting with caring and qualified instructors to coach them. AG & AG breaks barriers for women and girls in the area of self-defense and in pistol, rifle, and shotgun shooting sports by welcoming beginners to learn the basics of safe and accurate shooting and providing experienced shooters with advanced-level opportunities. The club has members in 49 states and hosts recurring Girl's Nights Out at more than 199 ranges throughout the nation.
About The WON

The Women's Outdoor News, aka The WON, features news, reviews and stories about women who are shooting, hunting, fishing and actively engaging in outdoor adventure. This publication is for women, by women. View all posts by The WON →