Retro WON: Getting Your Shooting and Hunting Gear Ready for Spring
Are you ready to hit the range? What have you been doing all winter to get ready for spring and your shooting or hunting season? Whether it's on the range or in the field, here are some steps to take so that you can step outdoors prepared and with essential gear in top condition.
Sponsored by Jagemann Sporting Group
First things last
What was the last thing you did with your firearm? If you put it away cleaned and oiled, you get applause. But if you're like most hunters and shooters, you might have wiped down your gun and put it in the safe. The off–season is a great time to carefully go over your guns, check things like extractors, mag tube springs; make sure the normal wear and tear hasn't torn anything up. I make a point before every big match to check a few things: First, that my guns are clean and second, that I have all my ammo and gear ready at least 3 days before, better yet, the week before, in case something is lost or truly missing. I'll share a checklist with you below.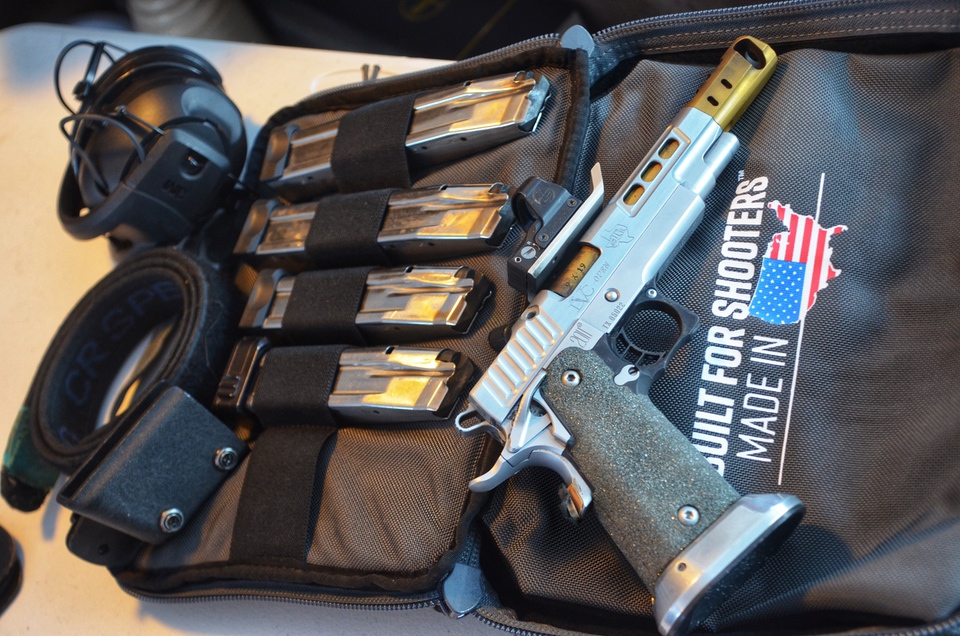 Guns that run
Starting a match or hunt with clean guns is not just part of physical preparation, but mental preparation as well. If you know that your gun is in working order, you can focus on your stage plan without diverting mental resources to whether or not your gun is going to run. Too many competition shooters joke about not cleaning their guns, and too many women joke about handing the job off to someone else. Ladies, it's not beneath you to clean your own guns, from shotguns to pistols; it just takes a few minutes to learn how. If you call yourself a pro shooter or even just a recreational competitor, you will be much more empowered knowing how to clean and maintain your own gear.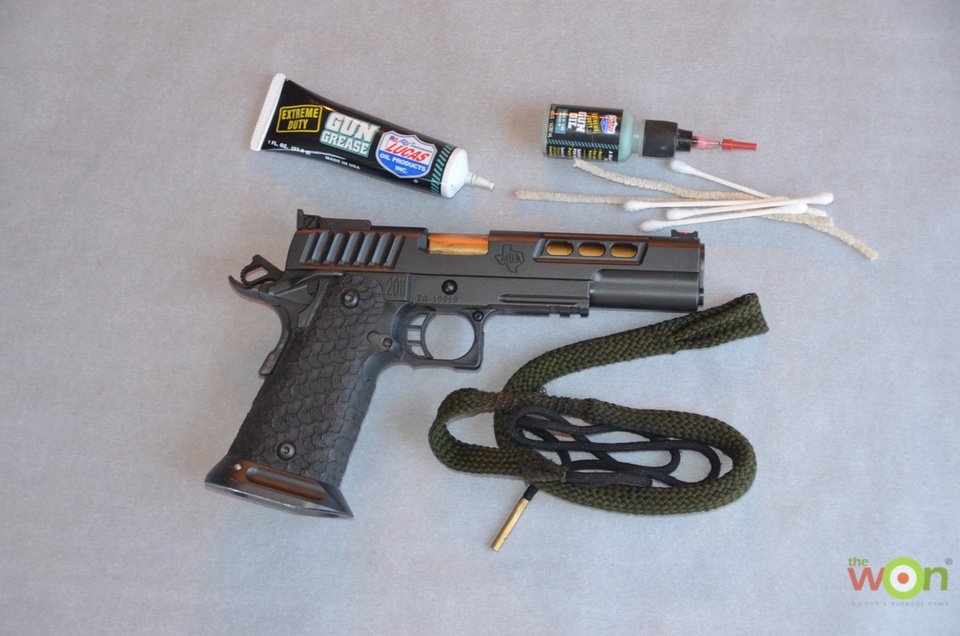 Gear that's organized
One of the best things to do for your match is to organize your gear early, and never be rushed or hurried looking for something. Starting this process before the match begins is one big way to ensure this doesn't happen. Everyone has those bad days where they leave something at the hotel, or in the car, but if you start out with a process and a place for your gear, the chances of misfortune decrease. Putting your pistol mags, brush, and mag holders into the same place in your bag, and returning tools to the same spot helps cut down time wasted looking for things. So have a place, and put your stuff where it's supposed to be. Have you read about the KonMari method for organizing your stuff?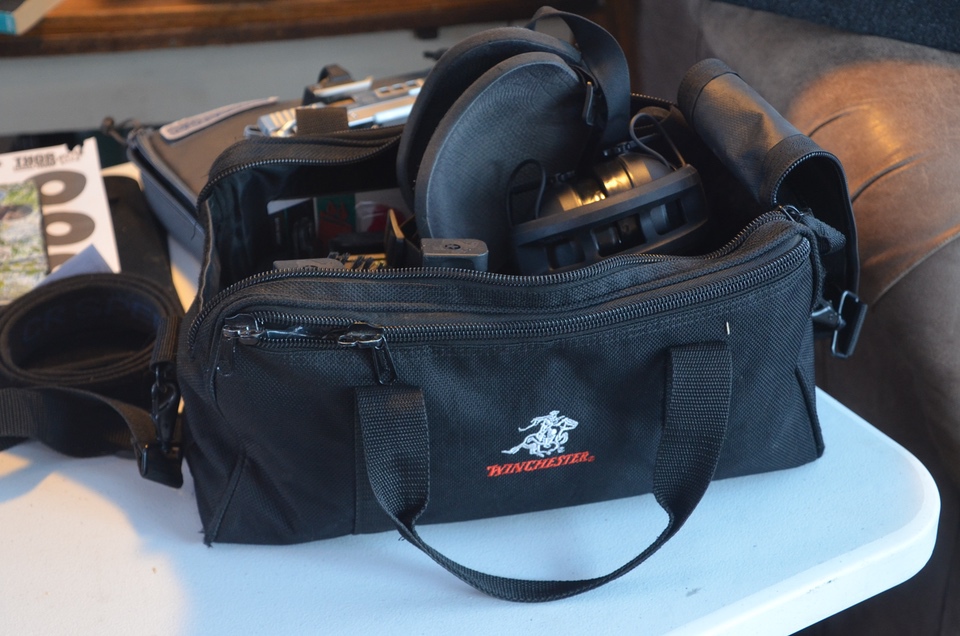 Organizing for flights with firearms
If you plan to fly with firearms, the start of the year is a good time to search deep down for any stray rounds that were chucked into a bag or feel out of a mag. The same goes with range clothes and your carry on – always go through them the day before your flight to confirm nothing will have to be surrendered at TSA, or you won't be denied flight and written up for an "incident" (or worse). Also, check your gun cases and make sure you have the appropriate locks and cables, if needed, for them.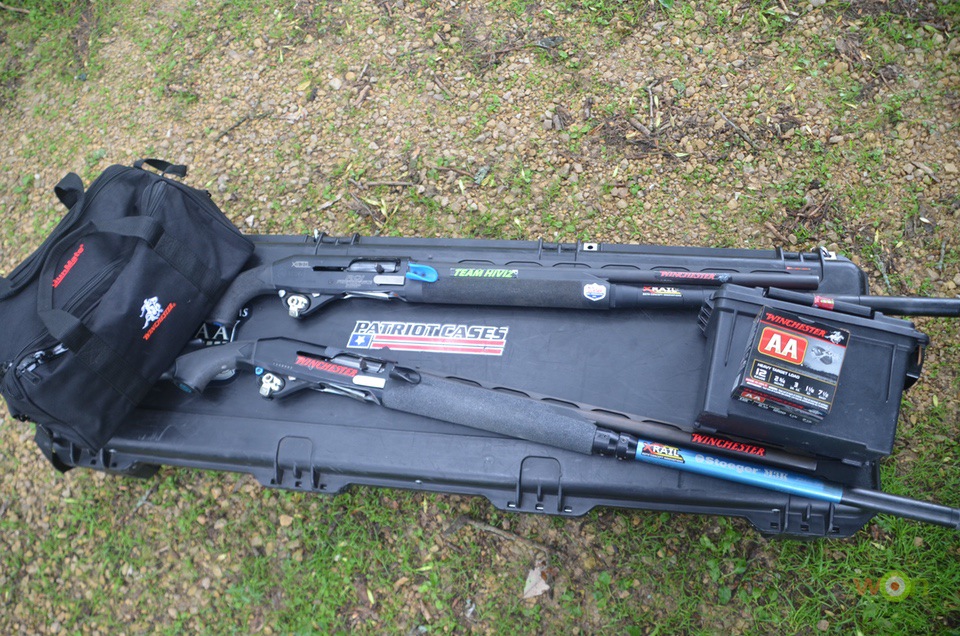 Clothes that do double duty
When I travel to a match, I always try to set out not just my range clothes, shoes, and hat, but also a spare set of clothes, should it rain or I lose my bag. If I'm flying, my most necessary gear goes in my carry–on and I wear shoes that I could compete in. My jersey, holster and anything I can't live without, as long as it's allowed in my carry on, will be with me. That way, if the airline lost my bags, and I had to borrow guns and gear, I'd still have my shirt, my holster and eye and ear pro – the things that can at least set me out on the comfortable and familiar path. I would advise the same for hunting trips. If your range finder, long underwear, or some particular piece of gear is really important to you, carry it with you. Note: Always check the airline's regulations about what you are allowed to carry on, especially when it comes to gun or hunting accessories. Print a copy of its regulations to have with you to show the gate agent, if necessary.
Set out on adventure
Remember that beyond having your gear, keep your adventures with firearms fun. Taking the time to plan ahead helps ensure your travels and memories are ones to cherish. If you are bringing along a range bag or hunting bag, make sure you attach luggage tags with your contact information on them.
Download Becky's checklist for cleaning guns here.
Download Becky's checklist for match gear here.
This Retro Won first appeared February 21, 2019.
About Becky Yackley

Becky Yackley primarily competes in 3 Gun, USPSA, Bianchi pistol, but has competed in shooting since 1989 in disciplines from service-rifle, to NCAA Air Rifle and Smallbore, air pistol and a little bit of long range rifle. She shoots guns and cameras at competitions around the country, and writes in her fictional spare time. Her writing can be found here The WON in her column titled "Not a Soccer Mom" and sponsored by Jagemann Sporting Group, as well as Guns America and Gun World. View all posts by Becky Yackley →