Vera Koo and Her Zombie Apocalypse Experience
Life with Carlos is an adventure, so much so that I often think I have lived 2 or 3 lifetimes compressed into one.

Throughout our 50 years of marriage, we have not had a dull moment. We raised a family. We started our own business. We participated in a variety of sports and activities – camping, snow skiing, horseback riding, windsurfing and waterskiing, plus my shooting and Carlos' piloting.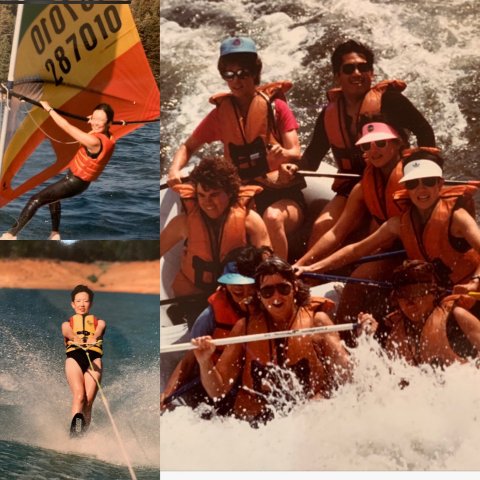 I never considered myself an adventurous soul, but perhaps being with Carlos brought that side out in me.
Zombie Apocalypse Game
Our latest adventure came during a winter trip to Las Vegas with our family. Twelve of us made the trip. The highlight, for me, was a virtual reality zombie apocalypse game we played at MGM Grand. I played 3 times throughout our trip.
The 30-minute team game places you into a 2,000-square-foot arena in which you wield a plastic gun and use it to fend off zombies in a virtual reality experience.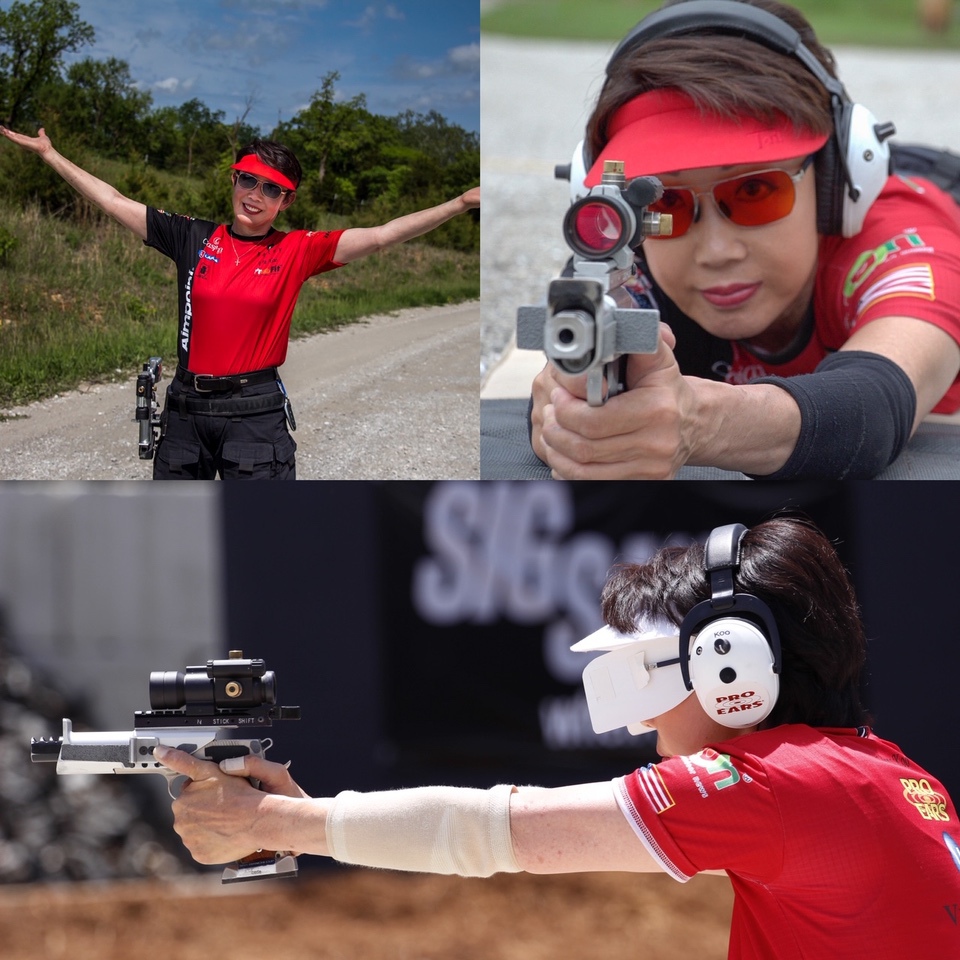 I am a seasoned, action-pistol shooter who competed 21 years at the prestigious Bianchi Cup. So, you might think this game would be right up my alley. Hunting make-believe zombies should be nothing compared to hitting falling plates from 25 yards, right? Wrong.
I learned that my actual pistol shooting skills did not quickly translate to the world of a virtual reality video game.
The first time we played, 8 members of my family signed up. Carlos and I were probably the only ones who had never played a video game in our group. In fact, we had never even seen a zombie movie. We were clueless as to what to expect.
Taking on the Zombies
I entered the arena highly alert, ready for anything. For some reason, I got into a stance and mounted the gun as if I were shooting a shotgun – I have been practicing shotgun shooting lately – even though the gun I had in the arena was not a shotgun.
During the game, my 15-year-old granddaughter said, 'Grandma, I'm going to cover your back.' I did not think about how valuable that was until the game finished and I realized I had only died once. The zombies probably would have killed me several more times from behind had she not covered my back.
This teamwork was something I was not accustomed to from my days competing in the Bianchi Cup, a solo competition.
I am not sure how much help I was to my family members in the arena, though. At one moment, I went hysterical and just started yelling, "Head shots! Head shots!" I knew one shot to the head would take down even the big zombies, but I don't know that my hysterical screams were of any use.
Afterward, the moderator said our team won. Carlos and I were sweating so much it looked like we had just gotten out of the shower. I don't think it was from the activity as much as it was from the adrenaline.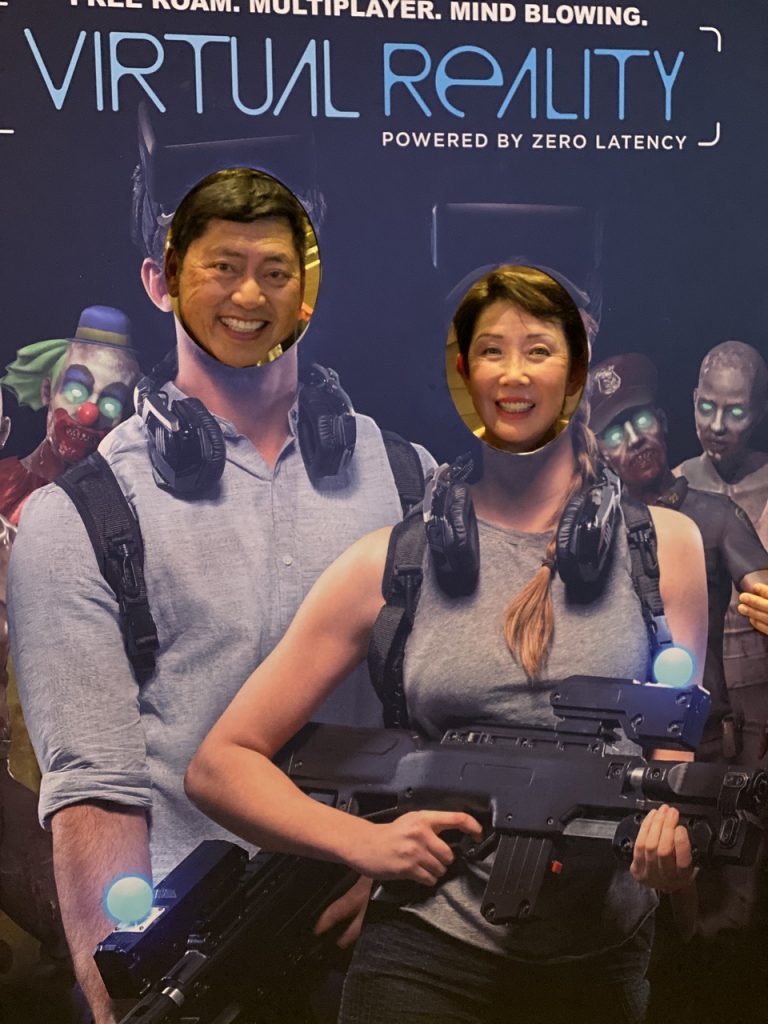 Another Round with the Zombies
The game was so exciting that we decided to sign up for a second round the next morning. Once again, we had eight competitors.
This time, I prepared for the game like I was going to compete in a match. I ate on time, warmed up my arms and did some stretching. But the moment the targets came up to sight in my weapon, I started shaking. I did not feel nervous, but my adrenaline was so high, I did not feel steady. I had never experienced that before – ever.
It is a good thing it wasn't a competition, because I looked pathetic. I could hardly operate.
Making matters worse, I did not have my granddaughter covering my back this time. Although I attained a higher score, I died 9 times. I had ranked second in the first game. This time, I ranked last.
Last Chance on a Zombie Attack
When the final day of our visit to Las Vegas came, I wanted one more chance at the game. Many of our family members had left by this point, but Carlos and I completed, along with our son. My son is very tech savvy, and he offered me tips he had picked up by studying how the game worked.
My son covered my back in the arena, and I improved my scores.
The Aftermath of the Zombie Apocalypse Experience
After we left Las Vegas, I kept thinking about the game. I want to go back and improve. I have always been like that. I did not grow up in an athletic-minded family, and I could not even do a sit-up when I met Carlos when I was 17. For a long time, I felt like I did not have an athletic bone in my body.
What I have, though, is persistence. I used that quality to learn challenging sports like snow skiing and windsurfing. My persistence and quest for improvement powered me throughout my shooting career.
I welcome the grueling path. If I could reach a level of excellence in no time, I would lose interest. When something is difficult, it makes me work. It captivates my mind and makes me strive for improvement. That is perfect for a goal-oriented person.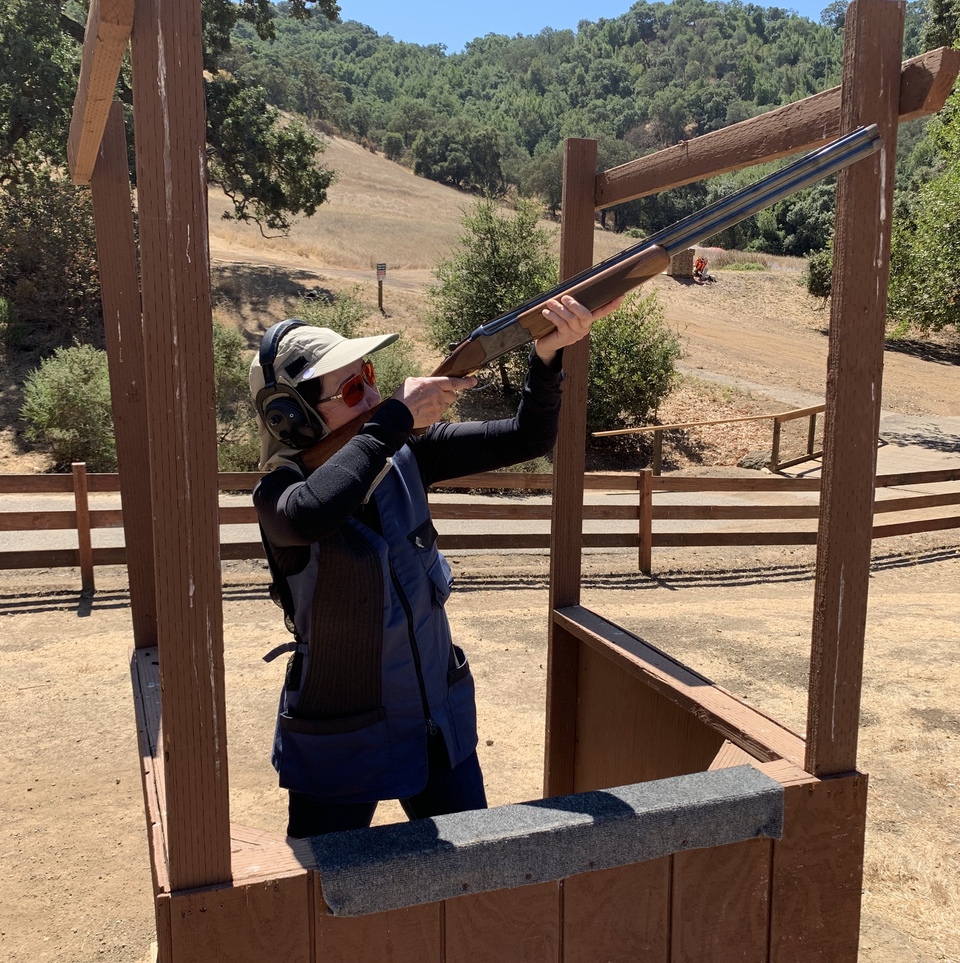 I am the same way with shotgun shooting, which I have been learning since retiring from Bianchi Cup. Despite my successful action pistol shooting career, I was not immediately good at shotgun shooting. Shooting sporting clay is much different than competing in Bianchi Cup, but I know if I practice diligently and keep at it, I will become proficient.
Throughout my marriage, all the sports I learned with Carlos, I did so because I thought I was supposed to join in with what my husband likes doing. That is how I was raised – to be a supportive wife. In return, Carlos was always a patient teacher as I learned whatever new sport we were trying.
But that helped me later in life, when I decided I wanted to take up shooting. Having learned all those sports with Carlos gave me the athletic foundation to become a competitive shooter.
Carlos was a fun person from the day I met him, and he has never changed. He was the first person to buy me a hamburger on a date, which tells you how long we have been together. I have always followed his energetic lead. It resulted in a full, hectic life, but never one that was boring.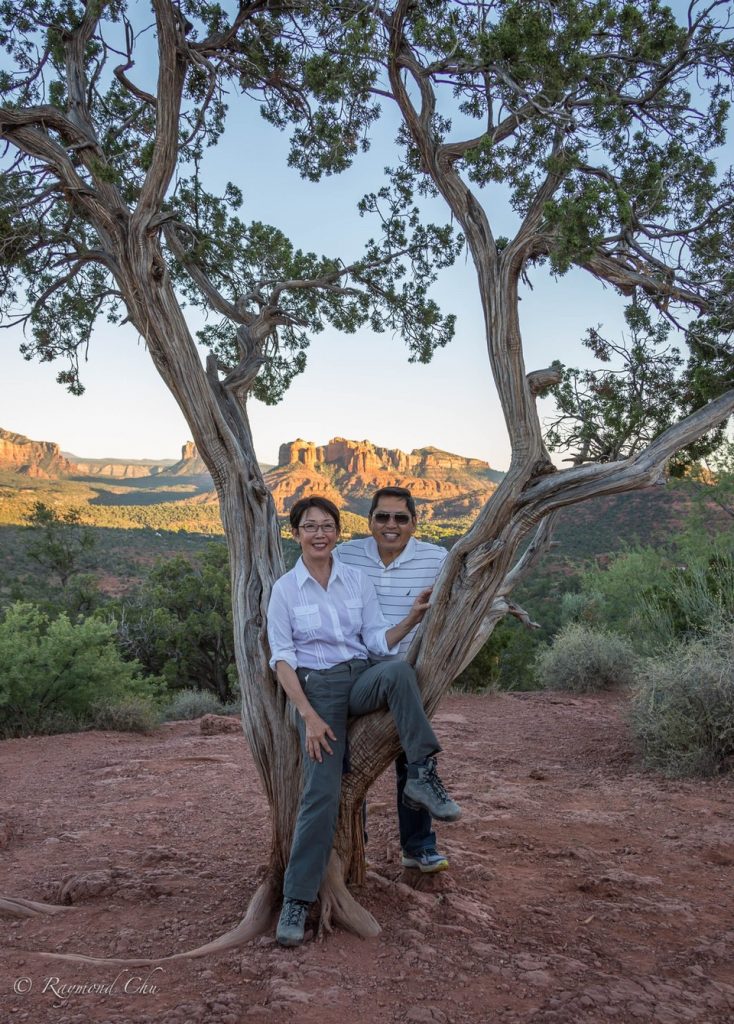 Here we are in our 70s, shooting at zombies in a virtual reality arena. I hope we have many more years of adventure left.
About Vera Koo

Vera Koo is a first-generation Chinese American woman. She's a wife and mother, author, entrepreneur and retired competition shooter. Along with two published books -- "The Most Unlikely Champion" and "Wisdom and Things: Essays From an Unlikely Champion" -- she writes her column, Vera Koo, at "Women's Outdoor News." View all posts by Vera Koo →