Kristy Crabtree's 'Wild Game Cuisine: A Collection of Wild Game Recipes'
We've long been fans of Kristy Crabtree's blog, "Nevada Foodies." In fact, we routinely feature Kristy's recipes, as do other outdoor publications. She is gracious that way, and loves to share her recipes with outdoor enthusiasts.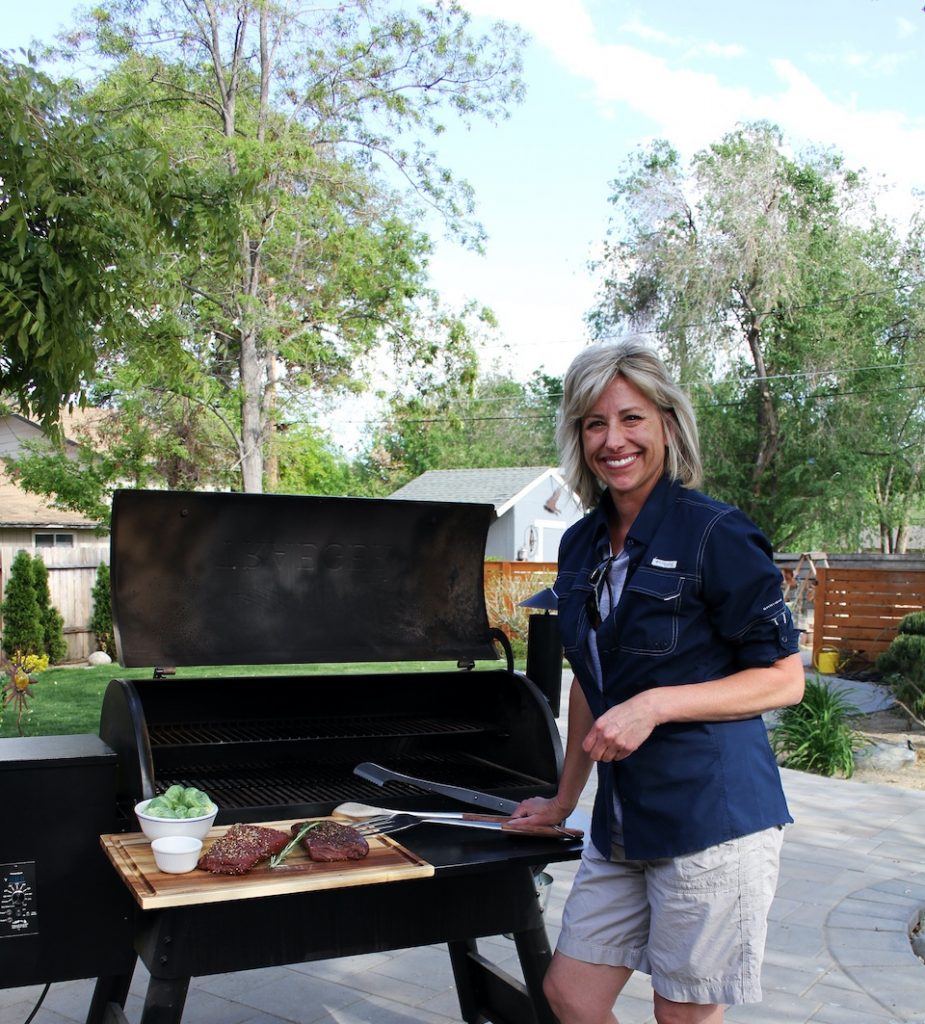 Imagine my delight to learn that she has self-published a cookbook, Wild Game Cuisine: A Collection of Wild Game Recipes. It is packed with 100+ of her favorite, tried-and-true recipes. Sections include the following, and I've taken the liberty of noting the next recipes I'm going to try for each one:
Appetizers & Snacks – Backstrap appetizers or duck egg rolls
Soups, Chili & Slow Cooked – Hearty elk stew (Will substitute venison, because I don't have any elk around.) or goose wonton soup.
Casseroles & Skillet Bakes – Ground game chili verde casserole or pesto spinach elk meatloaf.
Main Course Entrees – Venison Wellington (Yes, going for the gold with this one.) or goose pineapple stir fry.
Burgers, Sliders & Sandwiches – Brie stuffed game sliders or pulled bison brisket hoagies.
Tacos, Enchiladas & Burritos – Chipotle enchiladas or smoked specklebelly tacos.
Seasonings & Marinades – So many to choose from here, including a smoky dry rub and chimichurri marinade.
Kristy is a hunter, lives in Nevada, and doesn't profess to be an expert at culinary arts. She just knows what hunters in her circle of friends and family like to eat, and why. I don't think you'd have to be a hunter to enjoy these recipes, and you could substitute beef, pork or poultry for several of the recipes.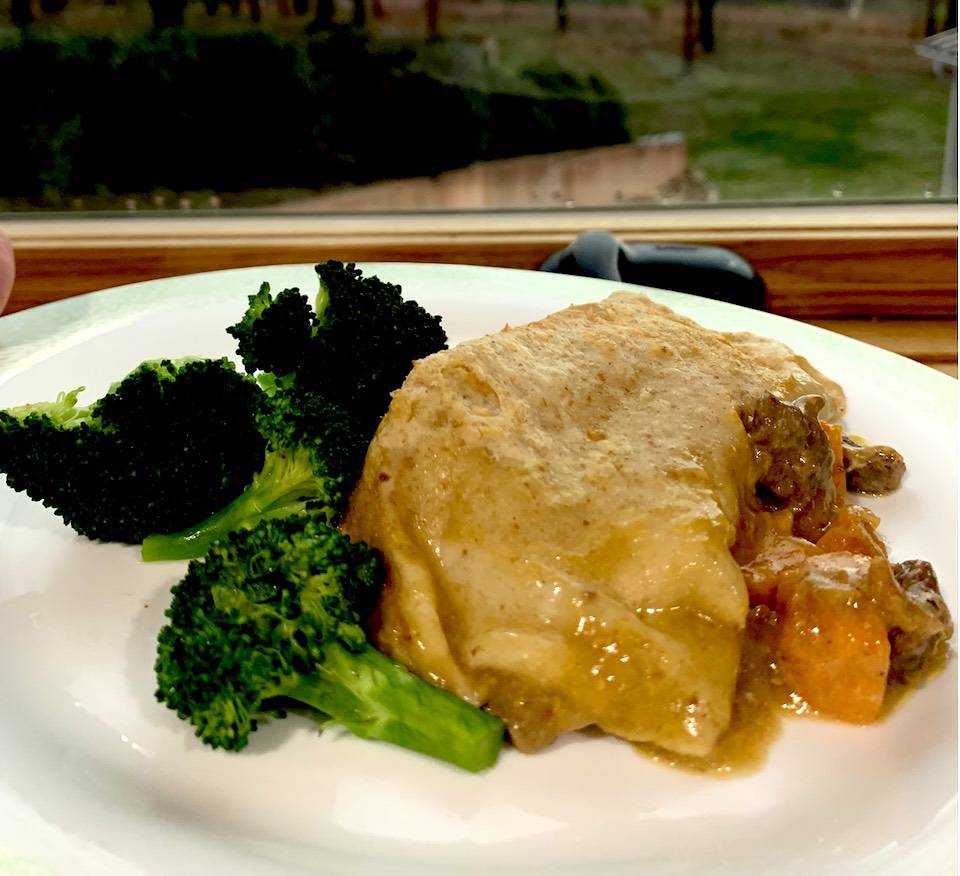 I made the "venison wet burritos" for dinner one night recently. You may substitute elk or antelope or beef or bison. Here's the antelope version, found online at her website. I'd actually never made or eaten a "wet burrito," so the name piqued my interest. It did not disappoint and came through with a whole host of fabulous flavors. For example, imagine mixing green chilies, red bell pepper, sweet potatoes and onions together and then, seasoning with mouthwatering spices of cilantro, garlic powder, cumin, coriander and chili power. Add sour cream and mild cheddar cheese to the hot mix, roll in flour tortillas, place in a pan and smother with green chili enchilada sauce. Bake and prepare to devour the wraps. It reminded me of Indian food. The seasonings create such diversity in flavor that no 2 bites taste the same, but all are delicious.
We'd love to know what you think after trying some of Kristy's recipes! Please feel free to comment here or post on our social media outlets.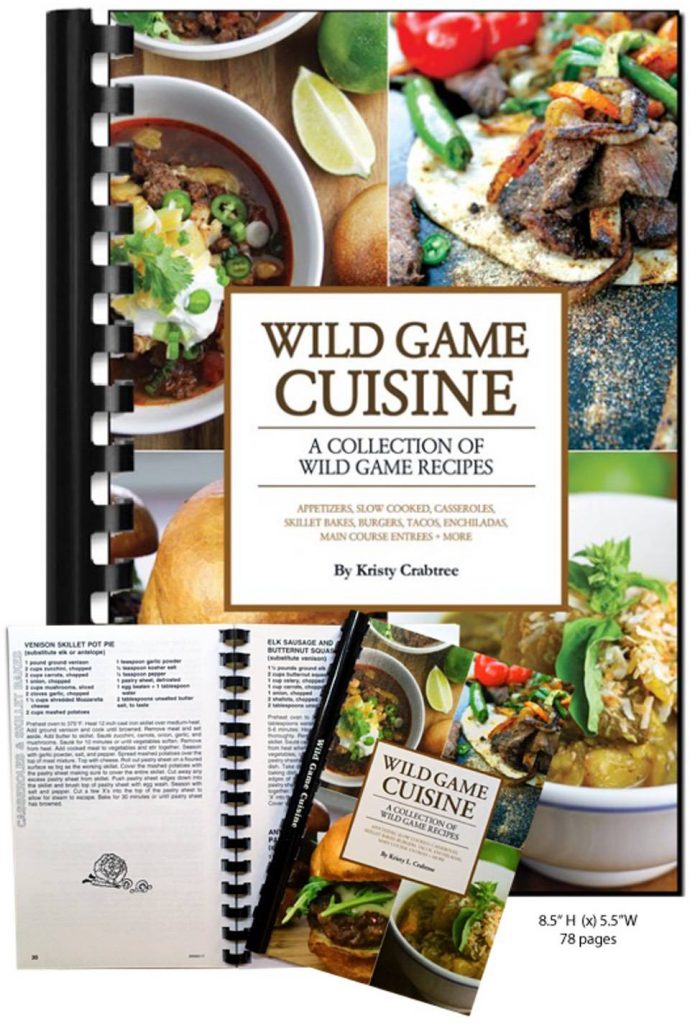 You can order Kristy Crabtree's book, Wild Game Cuisine: A Collection of Wild Game Recipes here. Price: $18.99.
Order early for Father's Day or any holiday. Kristy will even sign it for you! I know, because I ordered a few for my kids.
About Barbara Baird

Publisher/Editor Barbara Baird is a freelance writer in hunting, shooting and outdoor markets. Her bylines are found at several top hunting and shooting publications. She also is a travel writer, and you can follow her at https://www.ozarkian.com. View all posts by Barbara Baird →