Why You Need a Lockdown Puck
Are you looking for the perfect gift for the graduate or for Dad? Check out the Puck, from Lockdown. It's a monitoring and security device that fits into the palm of your hand, and it's mobile.
Sponsored by American Outdoor Brands
I have been using the Puck for about a month now and tried in several capacities.
Operated through an app by Lockdown (Lockdown Logic) on a mobile phone, the 3-inch by 3-inch by 3-inch Puck will send you notifications about when there has been motion in drawers or cabinets, when a door is opened and/or the humidity factor and temperature – such as in a humidor or gun safe. I have heard that people use the Puck in tool drawers, jewelry cases, gun cases and liquor cabinets (you know why).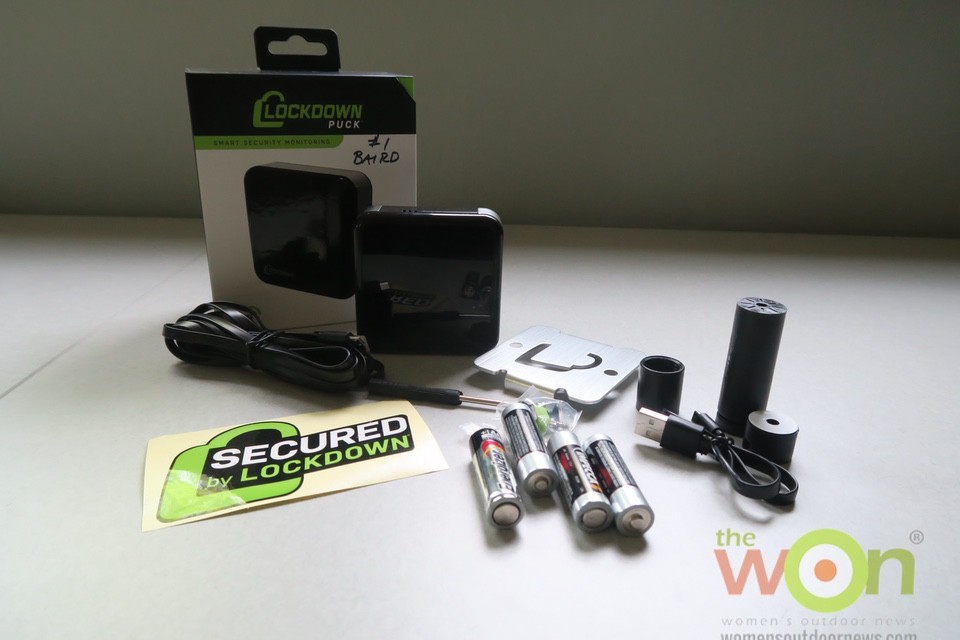 The Puck package comes complete with the unit, a 9-foot micro USB power cord, 1 magnetic door sensor, 3 extensions for the sensor, 1 mounting bracket with hardware and 4 AA batteries.
Here are the ways I've used the Puck:
As a Door Alarm
First, I set up the device to alarm and make noise whenever the door between our house and garage opened, which totally annoyed my husband. The beauty of the Puck is that you can set notifications to be sent to the app – which keeps a record of the history – and/or to text and email. I can also add others to receive notifications, so my husband might be interested to know if someone is opening the gun cabinet when we're not there. There's no limit to the number of people you can include in notifications. And you don't have to set an audible alarm.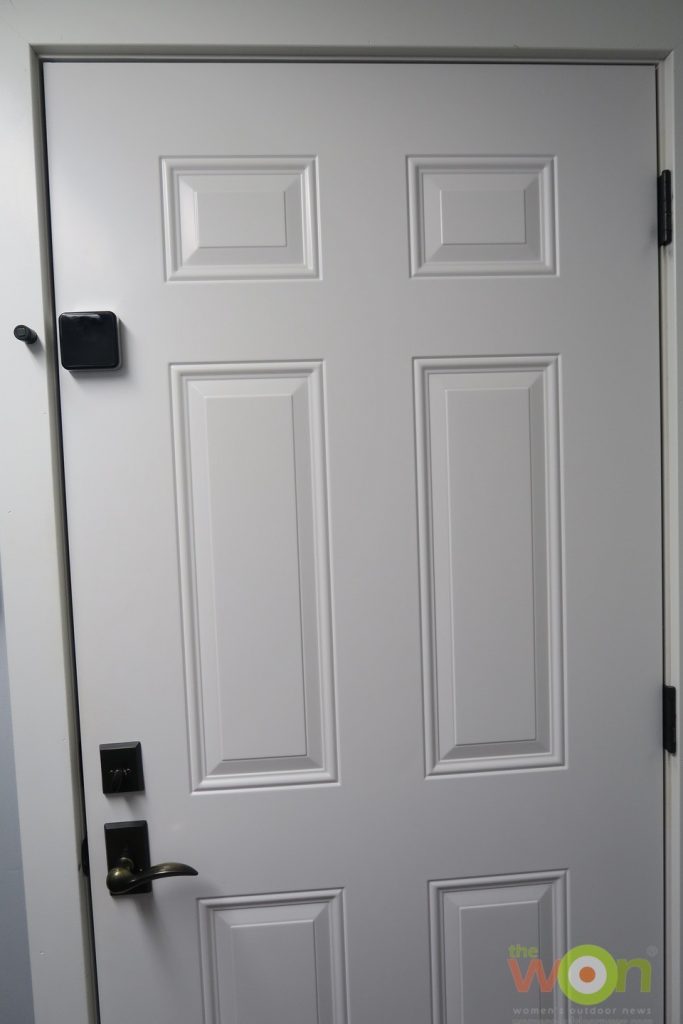 So, for example, if I were out and someone came through the garage door, I would be immediately notified. If I stay in motels with metal doors (which several of them have for fire code reasons) I can use the magnetic backing that is installed on the Puck. It also comes with 3 extensions that will hold the magnet to detect movement, and a metal backing that you can attach (comes with screws, too) if you want to put the Puck on a wooden door or surface.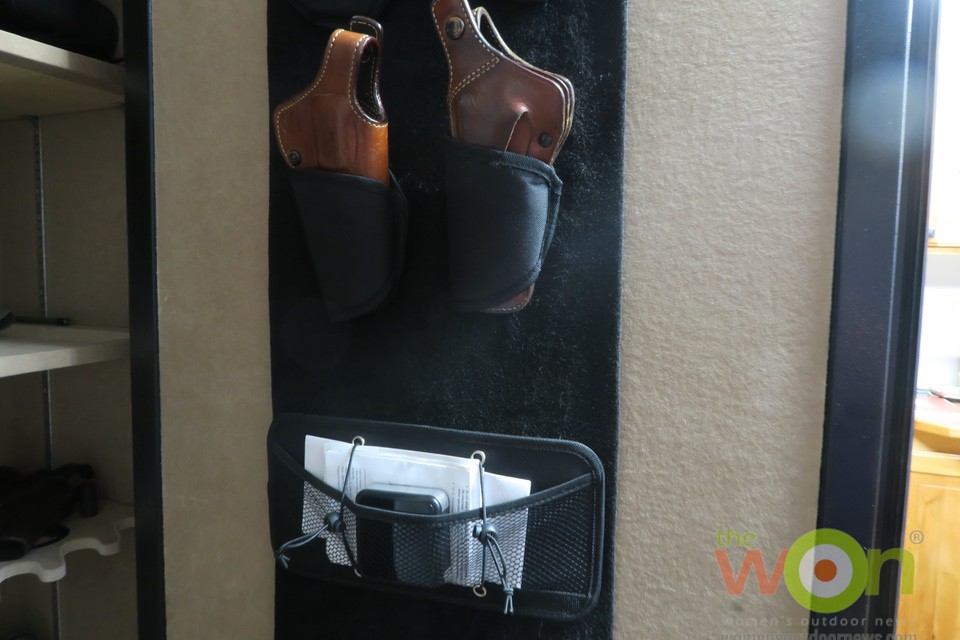 As a Motion Detector
Sure, you can set the Puck up in your safe, and it will tell you whenever the door has opened. It also will tell you about the temperature and humidification, if you want it to … and mostly, it will tell you if the safe is being "jarred." So that means, supposed you have a gun safe that someone can detach, and the door will not be opened at your residence or business – the Puck will let you know that it's being moved. Just think about the value if you had an antique car? You could put the Puck into a glove compartment or hide it somewhere in your car – or in your boat, your camper, in the compartment of an ATV – the list is endless.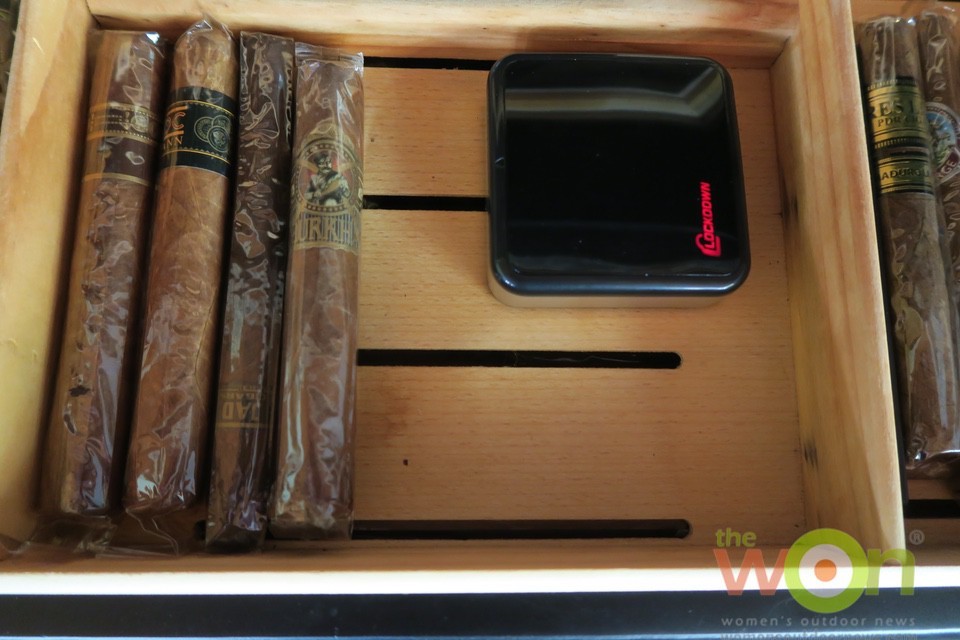 In the Hub's Humidor
My husband owns a humidor with at least 50 nice cigars (or so he says) in there. I put the Puck into the humidor and told him, a few hours later, that the humidity was about 20% lower than it should be. He added water to it, and voila! The humidity is where it should be.
The Puck App
The app lets you know when the batteries are low, and if possible, you can forego using batteries and use the USB attachment, if a safe offers that option.
At $109.99, this might be the perfect gift for the person who is a) hard to buy for b) in need of security options or c) all of the above. I think it would be a great gift for a high school grad going off to college this fall.
Learn more about the Puck, from Lockdown here.
About Barbara Baird

Publisher/Editor Barbara Baird is a freelance writer in hunting, shooting and outdoor markets. Her bylines are found at several top hunting and shooting publications. She also is a travel writer, and you can follow her at https://www.ozarkian.com. View all posts by Barbara Baird →