Teaching Them Young: Shooting Suppressed with a Sparrow 22
My daughter, Addison, turns 10 this fall, so we've decided to use 2020 to upgrade her firearms training to the next level. She has handled a pistol before, but she's never shot suppressed. Since I recently became a brand ambassador for SilencerCo, I headed to their website to use the "Product Finder" tool to match up the correct can with my gun of choice, a Ruger SR22. Before long, the Sparrow 22 flew straight to my doorstep.

Sponsored by SilencerCo
This pistol-silencer combination is a match made in 2A heaven. The Ruger is all about options and customization. It has a threaded barrel that accepts any ½-inch 28 (Class 2A) muzzle device, and the barrel cap, adapter and wrench are provided. The instructions for preparing the pistol to accept the suppressor are clear and easy to follow. I found the double-action trigger pull to be light and the single-action trigger pull to be crisp, but Addison had a little trouble. With some minor finger adjustments, she was able to fire independently.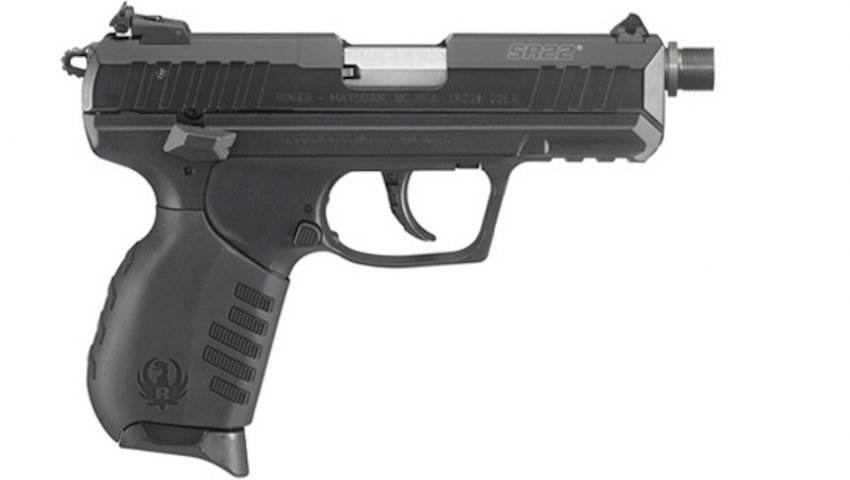 Ruger SR22
The pistol comes with 2 interchangeable rubberized grips with angled serrations to allow shooters to select either a slim or wider palm swell option, and the underside Picatinny rail features multiple cross slots for variable mounting of most accessories. The dovetailed, high-visibility, 3-dot sight system has a fixed front sight and a rear sight that is both windage- and elevation-adjustable. A reversible blade allows shooters to select 2 white dots or a solid black blade, depending on their preference. All of these options come together in a 17.5-ounce package with an overall length of 6.4 inches. Two 1-round magazines are included, and the Ruger marries perfectly with the SilencerCo Sparrow 22 to continue the customization.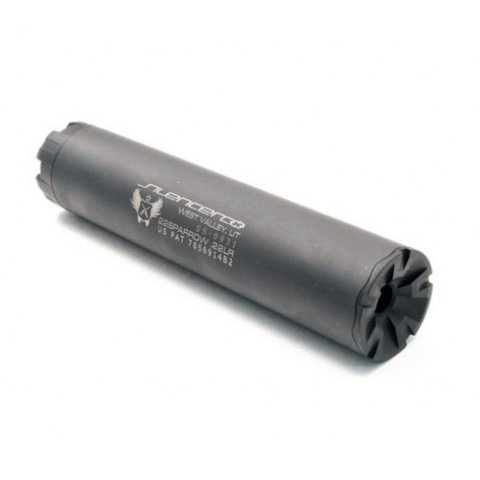 The Sparrow 22
The Sparrow 22 is stainless steel and weighs 6.5 ounces. It is 5.08 inches in length, with a 1.06 inch diameter. According to the SilencerCo website, using this silencer suppresses the sound level of a 22LR to 112.7 dB. For reference, a leaf blower or power saw produces about 110 dB of sound. When wearing proper ear protection, the Sparrow made the sounds from the SR22 negligible. With its patented Multi-Part Containment technology, it is easy to disassemble for cleaning. The suppressor is compatible with multiple calibers, and when using it with a 22LR, it is rated for full auto fire.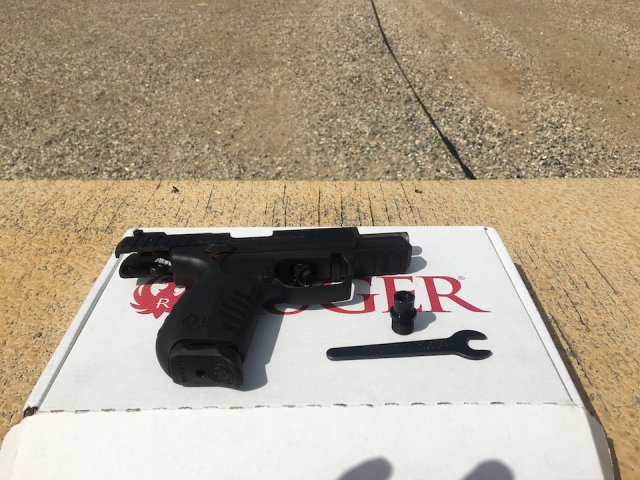 Range Time with the Ruger/Sparrow 22 Combo
After familiarizing ourselves with both the pistol and silencer, we headed out to the local range for some quality girl time. I always shoot firearms before letting Addison have a turn, and this was no exception. I ran through several magazines with and without the suppressor before getting Addison ready to go. I wanted her to feel the difference a suppressor can make both to the feel of the pistol as well as the firing. She loves shooting the steel plates, so we started there. After she was comfortable and consistent, we paused so I could show her how to attach the can. That's when the real fun began.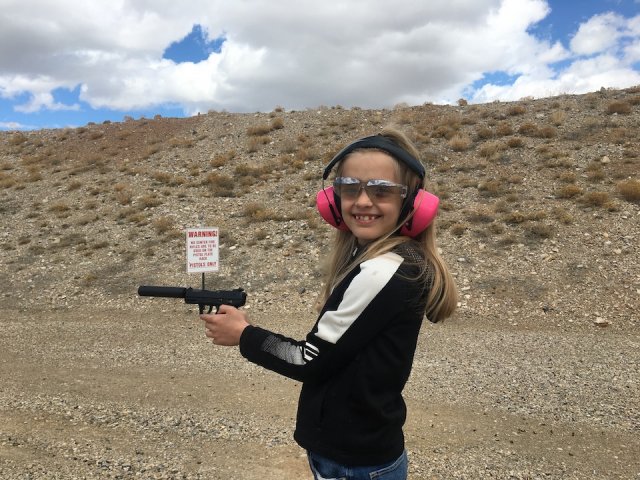 Addison has a slight build, so she immediately noticed the added weight, however small, on the Ruger. We took some time to make sure she was comfortable with the change and adjusted her grip and stance as needed. She was a little tense, but after she squeezed off the first round, she visibly relaxed. I don't think she knew what to expect from the suppressor, but once she realized that it virtually eliminated any recoil and dampened the sound, she decided that it was her new favorite way to shoot. Although a 22-caliber is known for less recoil and sound to begin with, when you weigh 60 pounds, you definitely notice the difference.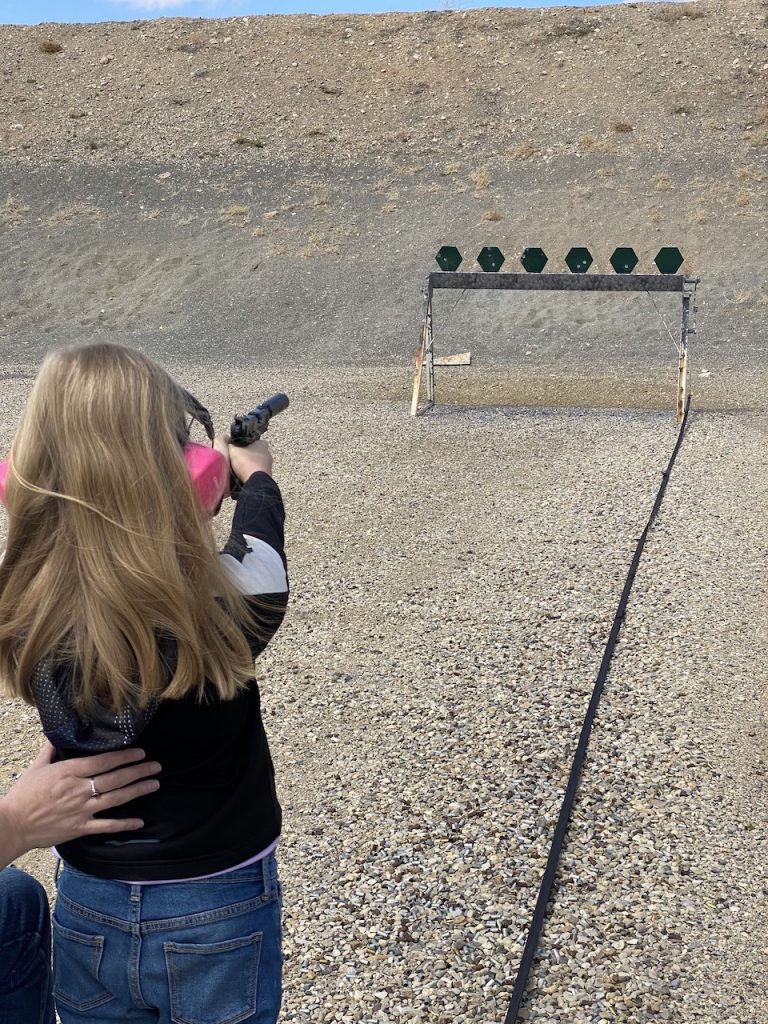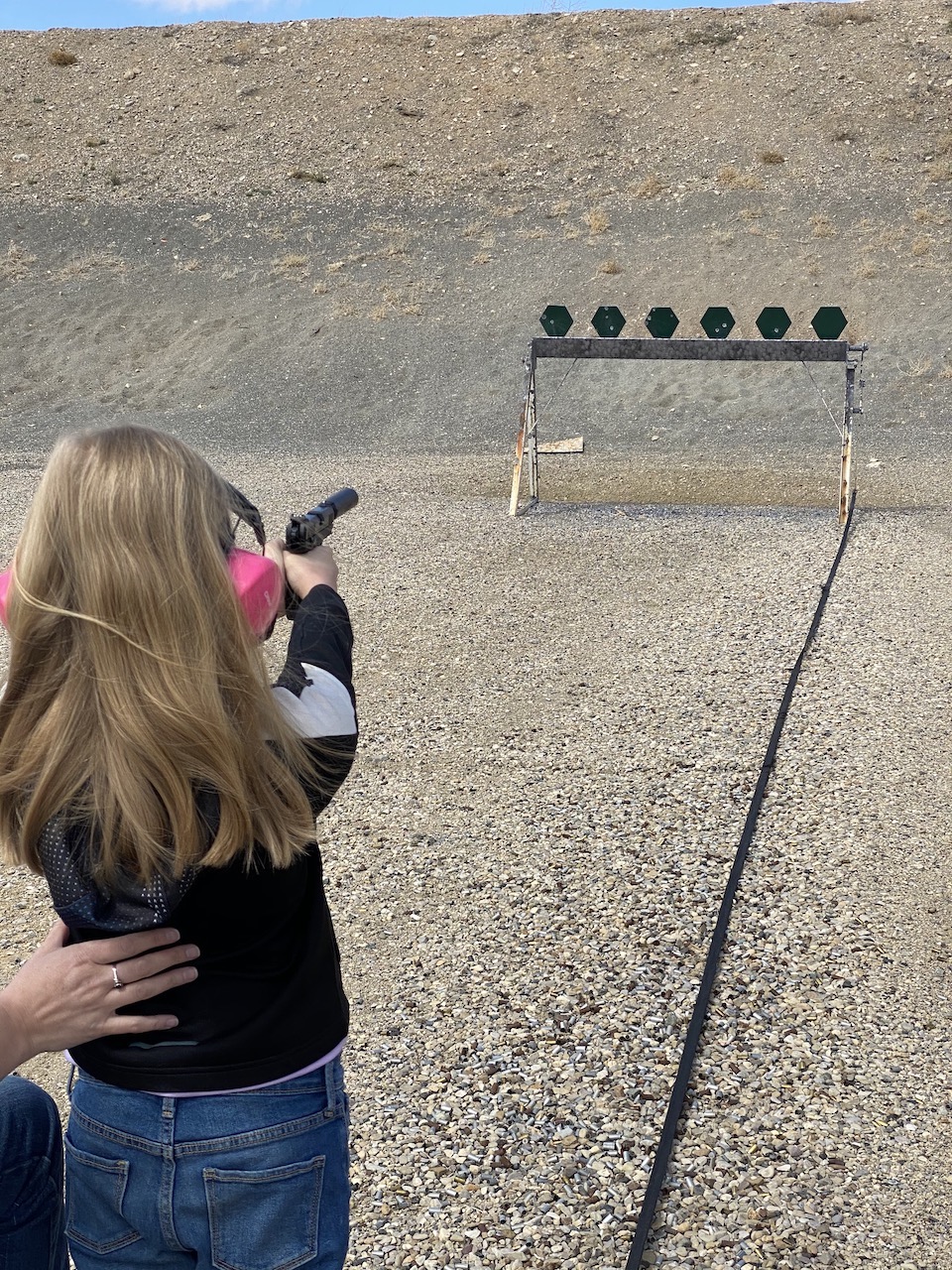 Home Again
When we got home, I showed Addison how to take apart and clean both the Ruger and the Sparrow 22. We talked about how they were constructed and the science behind both the pistol and the suppressor. I am thrilled that she enjoyed this first experience shooting suppressed, because I have plans to continue her training throughout the summer. She is taking her hunter's safety course soon, so we will spend the next several months working with rifles and scopes that she hasn't used before. As long as she is interested, I will take advantage of this time to educate her and introduce her to as many firearm experiences as I can. What better way to spend this quarantine than training the next generation of female shooters?
MSRP Info
SilencerCo Sparrow 22: $450.00 here.
Ruger SR22: $479.00 here.
Remington 22 Thunderbolt: $21.97 (40 grain, 500 rounds) here.
About Ashlee Lundvall

Ashlee Lundvall writes a blog titled "Redefining Life,"  that follows her rise from a debilitating injury as a teenager to Ms. Wheelchair USA in 2013. Her first book, "A Redefined Life," was published in February of 2016, and she is on National Pro Staff for Mossy Oak and the NRA's Disabled Shooting Sports committee. Ashlee is also the recipient of the 2017 SCI Foundation Pathfinder Award. Ashlee truly shines as a keynote speaker at outdoor industry and disability related events and conferences. She is passionate about mentoring newly injured patients, and loves to pass on her love for adapted outdoor recreation! View all posts by Ashlee Lundvall →