Weekly WON Craft: DIY Succulent Project
In case you haven't noticed, succulents are hot. It seems everywhere I go, whether it's a flea market, antiques store or nursery, I spot succulents that have been planted in all types of containers. Here's a quick and easy DIY succulent project that you can do in a matter of minutes. It's your succulent fix.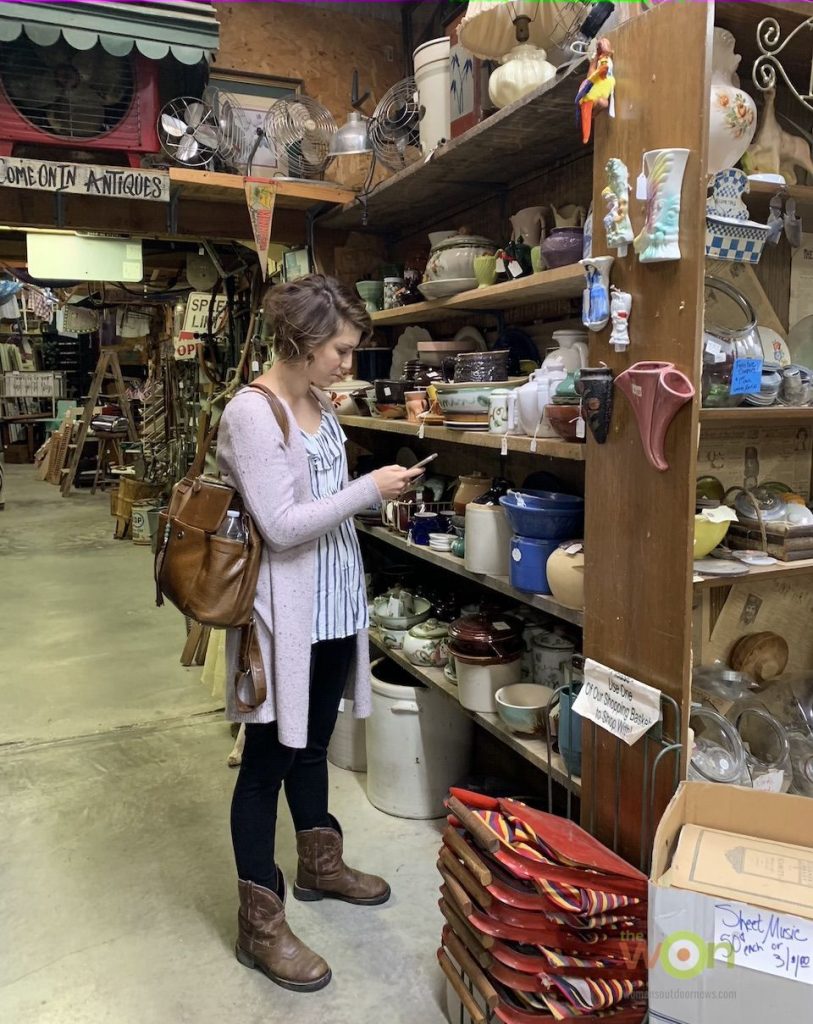 DIY Succulent Project
My daughter, aka Capt. Jacks, and I have been junking since she was in the womb. We have been junking in foreign countries and across this nation — from Virginia to California and from South Dakota to Louisiana. We never leave a tea towel or mid-century pot unturned. So, when she came to visit me recently, of course we went and spent several days junking in the Ozarks. Fortunately, we happened to be together when a local antiques mall held its annual JunkFest, so that's where I first spotted the idea for a DIY succulent project in a container.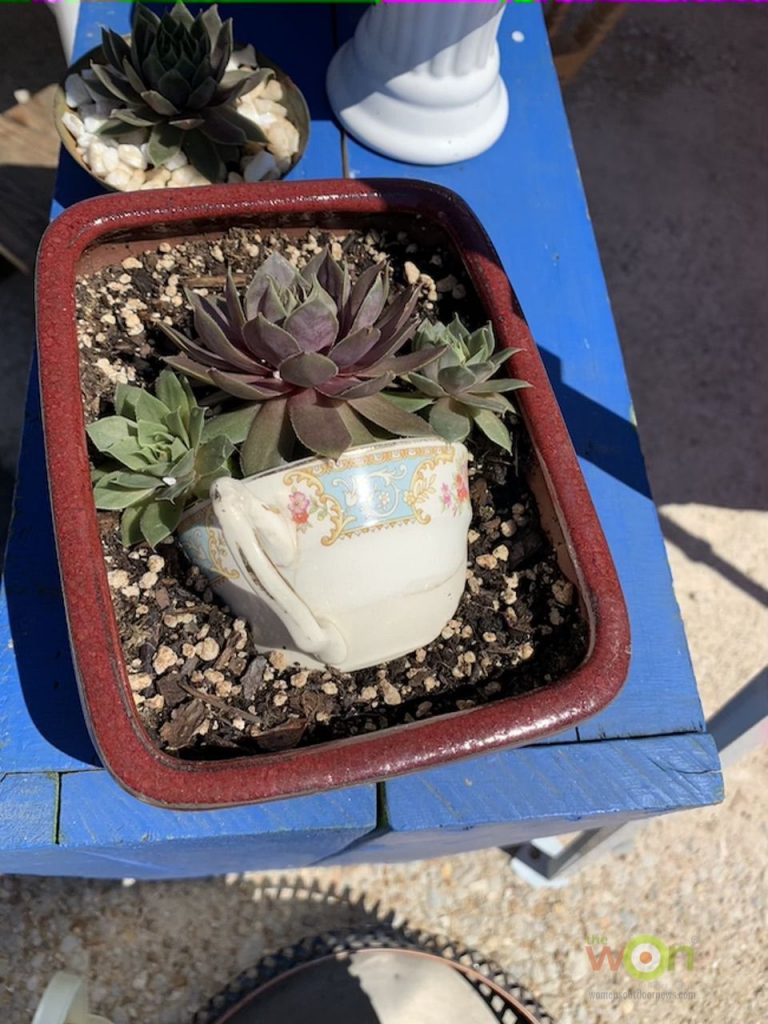 DIY Succulent Project Materials
Succulents of choice
Container (can be metal, ceramic, you name it and old or new)
Potting soil
Rocks
Small tea cup (or big mug — this is your project)
How to Make Your Own Succulent Project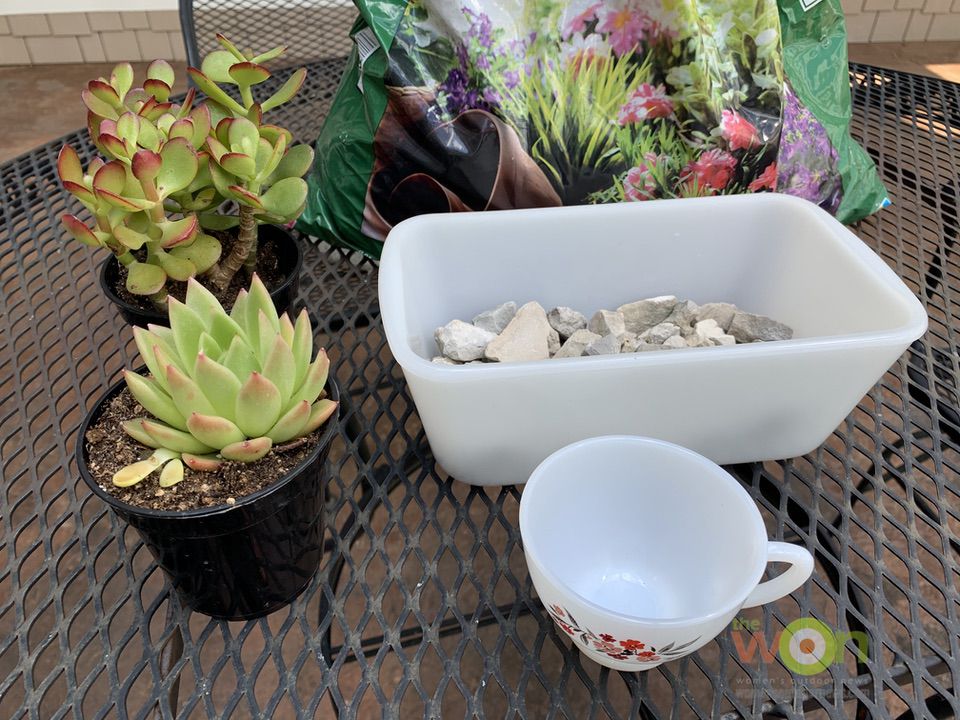 After you've gathered all the materials, preferably working outdoors so you can enjoy some sunshine and fresh air, place rocks in the bottom of the container so that it has drainage. Succulents do not require a lot of watering or thoroughly wet soil, which makes them super attractive for this container look. It's always prudent, though, to allow for flow-through, in case you overwater a succulent.
Then, add some dirt to the container. Start rearranging the cup and succulents so that the overall design appeals to you. We found an old white bread loaf pan at a flea market called Lost Treasures, and then, discovered a Fireking teacup — that complements it perfectly — a few booths away.
I noticed succulents planted in some of these items recently:
Old flour sifter
Metal coffee basket
Mugs, bowls, pots
Teapots
Just about anything you want that fits with your decor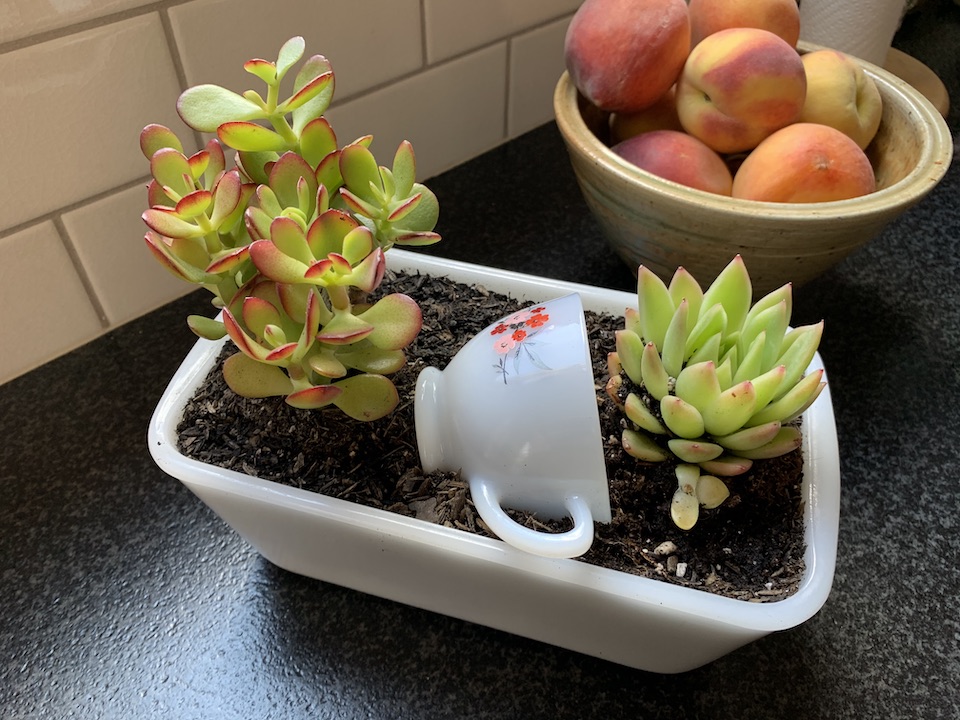 Since Capt. Jacks is an interior designer by trade, she found it easy to quickly pop the succulents right where they ought to be in this container. I love it and it fits right in with the industrial/farmhouse look we have going on at our old house.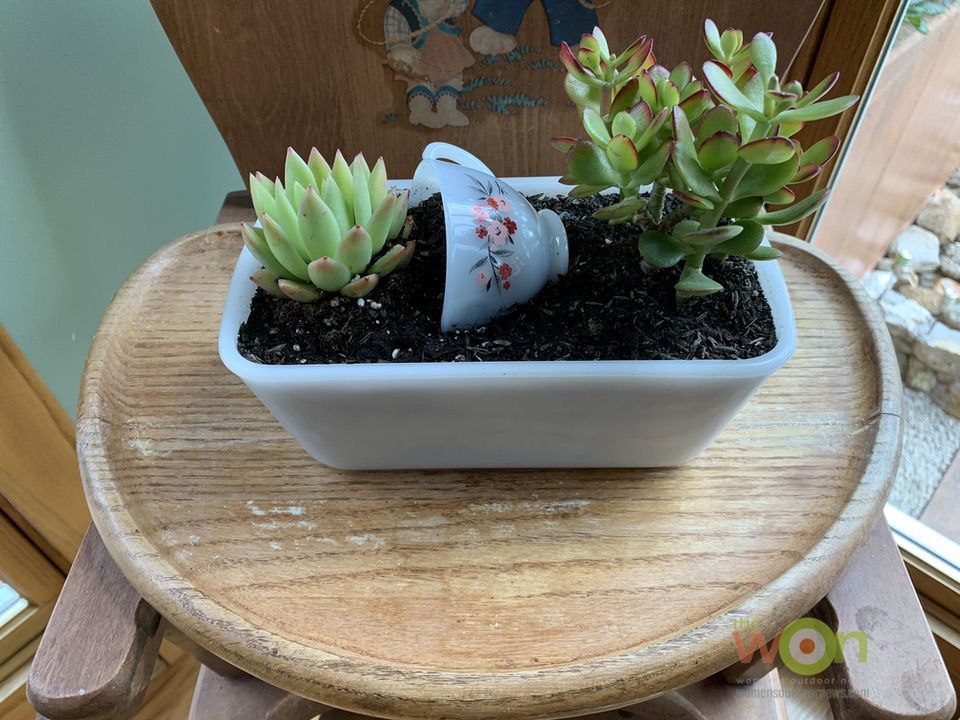 More Tips for Growing Succulents
Just in case your desire to grow and care for succulents has been fueled here, check out these handy resources:
10 of the Easiest Succulents You Can Grow Indoors
About Barbara Baird

Publisher/Editor Barbara Baird is a freelance writer in hunting, shooting and outdoor markets. Her bylines are found at several top hunting and shooting publications. She also is a travel writer, and you can follow her at https://www.ozarkian.com. View all posts by Barbara Baird →