Gun Review: 1911 Ronin Operator 4.25-Inch in 9mm
In 2016, I spent a year training and competing with Springfield Armory's Range Officer in 9mm. During that eye opening and educational year, I learned how to manipulate a 1911and why it's such a sweet platform to shoot. Recently, Springfield introduced the 1911 Ronin Operator 4.25-inch, a new addition to the Ronin Operator family, which already includes a 5-inch model. Available in both 9mm and .45ACP chambering, either gun is a perfect concealed-carry choice for 1911 enthusiasts.

Sponsored by Springfield Armory
1911 Ronin Operator 4.25-inch
First Impressions:
The 1911 Ronin Operator 4.25-inch in 9mm touts a classic style and retro look with its blued slide, satin aluminum frame and laminate wood grips featuring the Crossed Cannon logo. For some reason, when I picked it up, I wanted to yell, "Freeze, I've got you covered!" I honestly had no idea why, it must have been in a movie or television show I watched.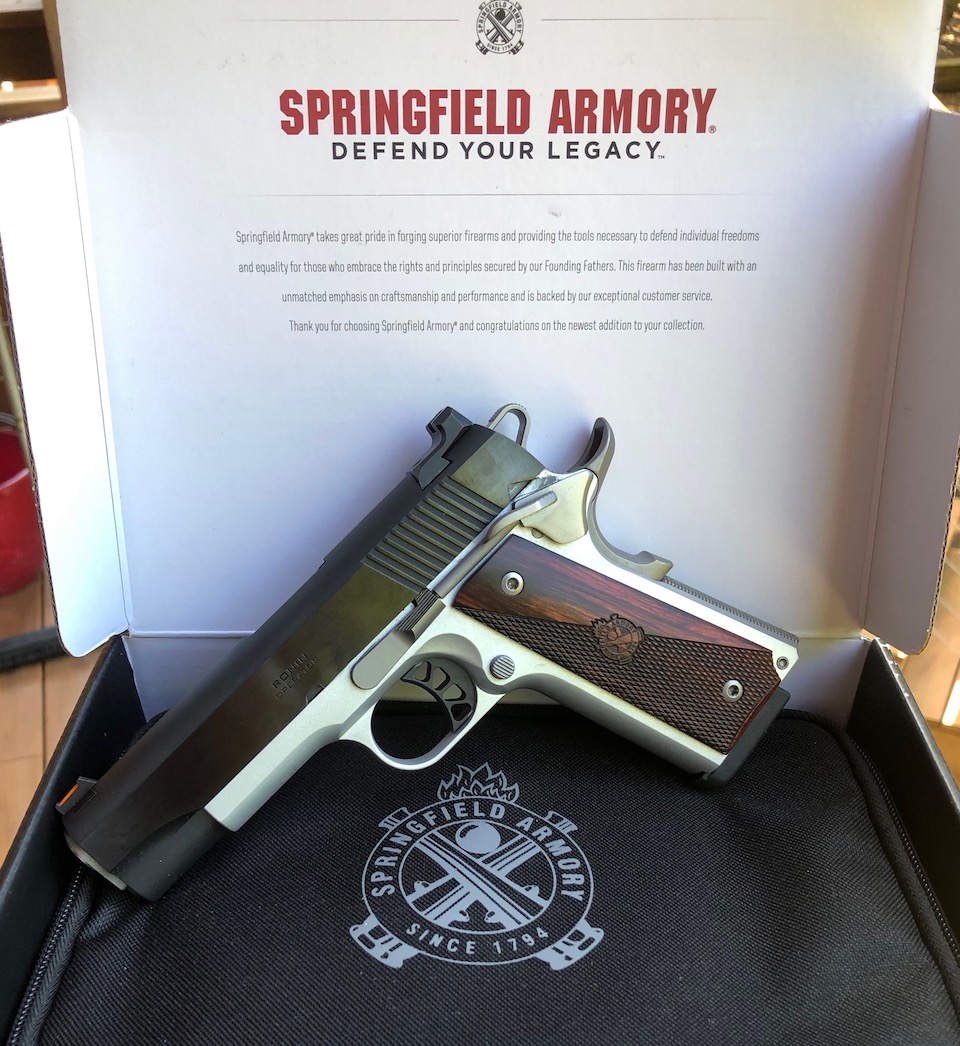 On the range, my 23-year-old son Colton first shot the Ronin Operator. He quickly shot through the first magazine, then continued with a second. With a huge smile on his face, he walked over to me and said, "Mom, you have to shoot this. It shoots as well as my custom Bianchi Competition pistol." I proceeded to then shoot a magazine and had to agree, it ran very smooth. Next, Colton's girlfriend, Elizabeth Buerling, wanted some trigger time with the 1911. Being a World Champion pistol shooter, Elizabeth also knew what a custom 1911 felt like. During her years shooting bullseye, she used that platform. She seemed surprised when we informed her this was a factory gun. She couldn't believe the sights and trigger came on the gun, and hadn't been added later, as aftermarket products.
We took turns shooting at a paper target at about 10-, then 15-feet, using various brands of target ammunition we had on hand. The accuracy and comfort of shooting are like that of any custom 1911. We came away extremely happy with the target results.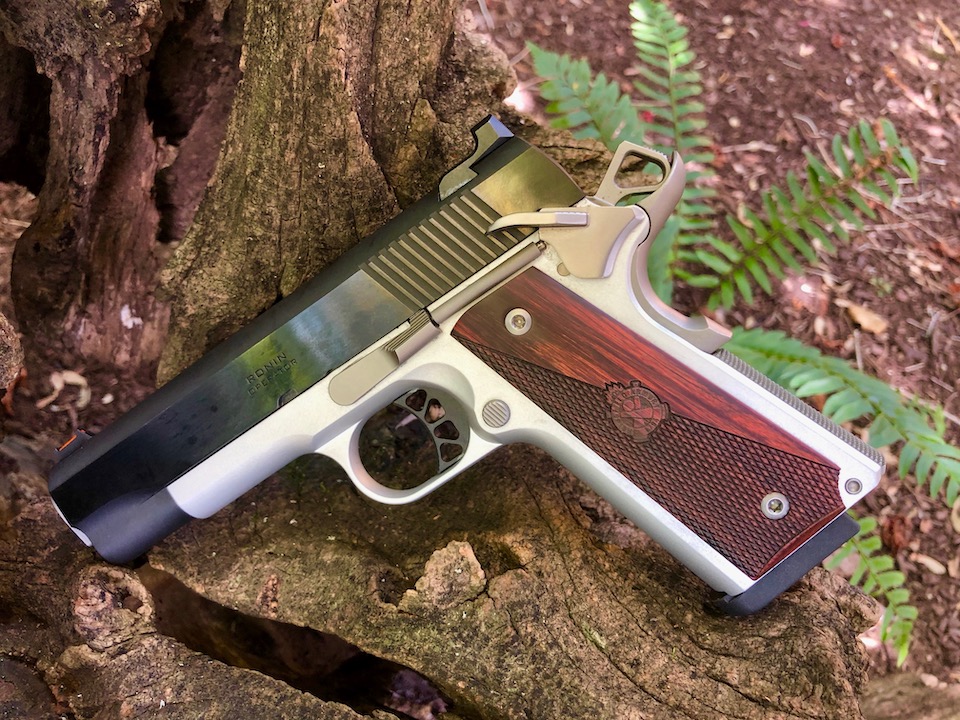 The Specs:
Available in both 9mm and .45 ACP
Lightweight forged aluminum alloy frame
4.25-inch forged carbon steel, blued frame
Hammer-forged, match-grade barrel
31-ounces
7.9-inch length
5.5-inch height
Fiber optic front sight
Tactical rack, white-dot rear sight
Grip safety
Gen 2 Speed Trigger
Basepad-equipped magazine (9+1 capacity in the 9mm model and 8+1 in the .45 ACP)
The Details:
The slide-to-frame fit is tight with no slop.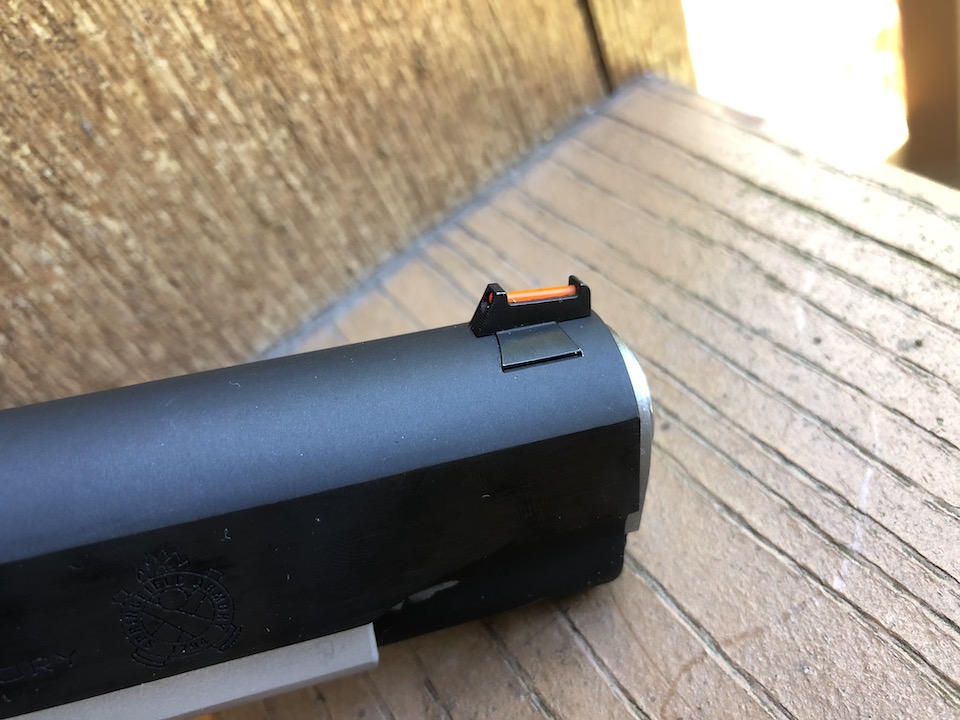 The red fiber optic front site on the gun may be replaced with the supplied green or red tubes as needed.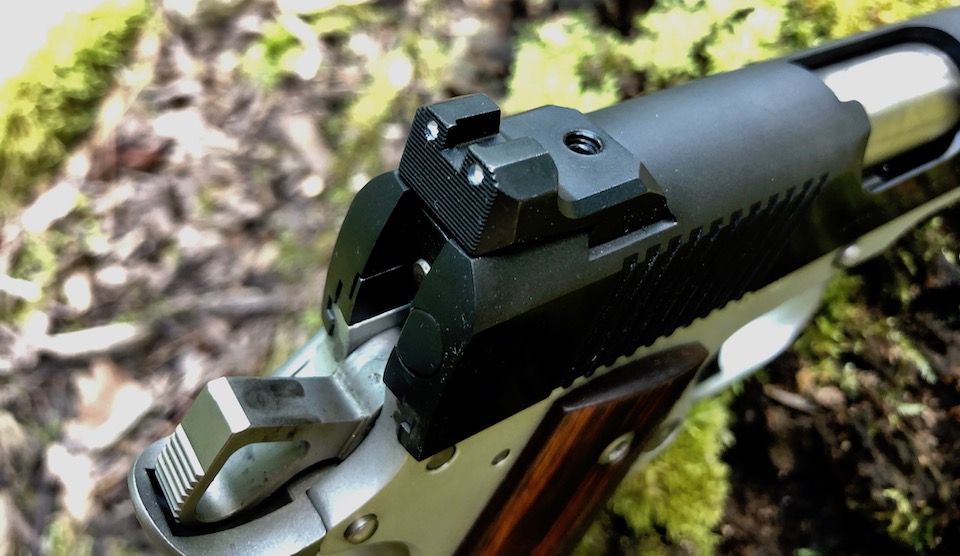 Springfield added a tactical rack rear sight, which allows for easier 1-handed slide racking.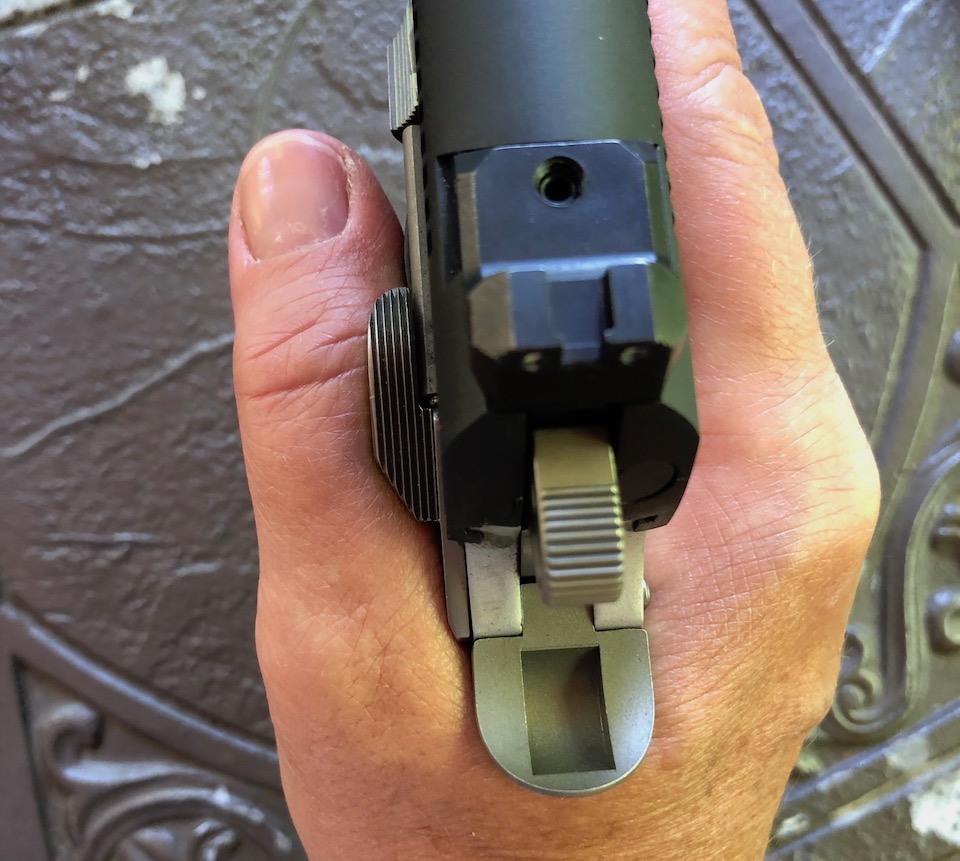 An extended safety lever allows easier manipulation.
Ronin Operator 4.25-inch Versions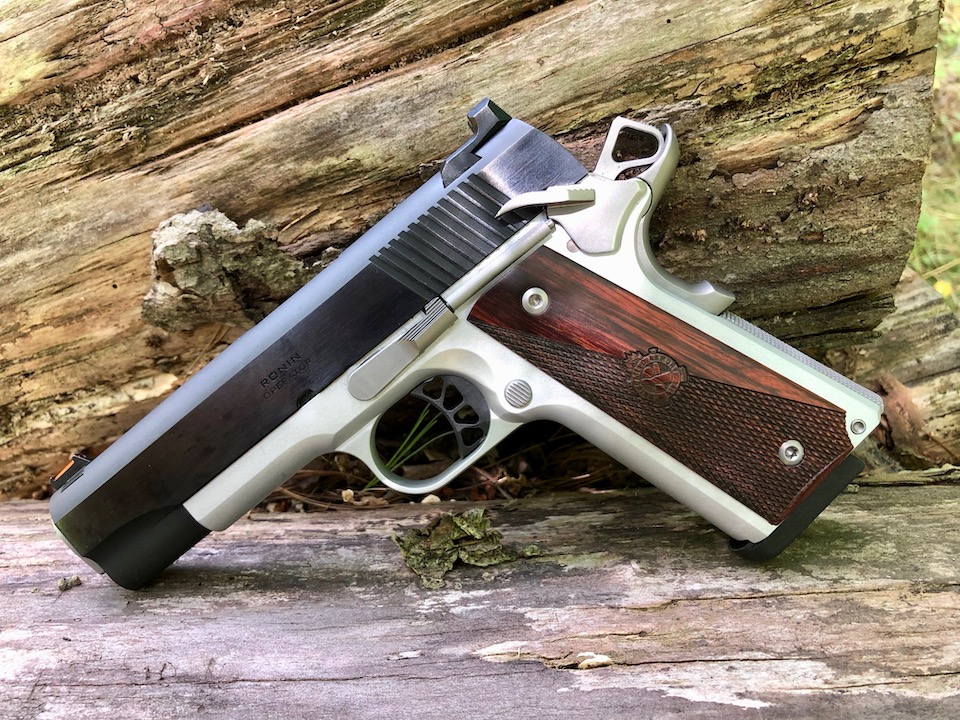 1911 Ronin Operator 4.25-inch 9mm model has a (9+1 capacity)
1911 Ronin Operator 4.25-inch .45 ACP model in stainless/black has a (8+1 capacity)
1911 Ronin Operator 4.25-inch.45 ACP model in satin aluminum/black has a (8+1 capacity)
With an MSRP of just $849, the Springfield Armory 1911 Ronin Operator 4.25-inch is sure to make every 1911 enthusiast very happy.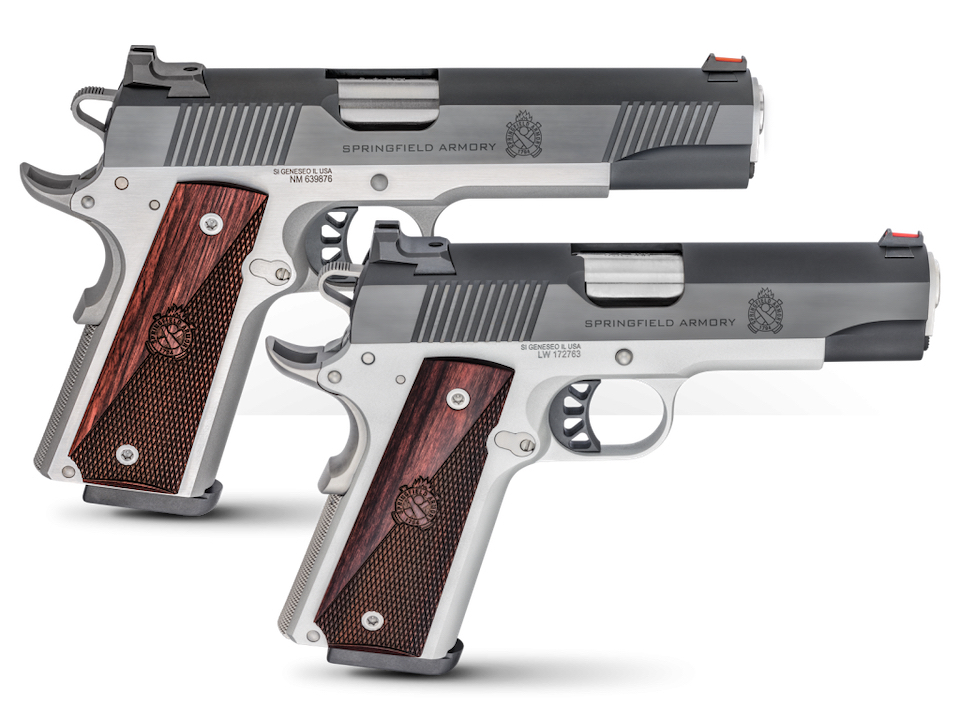 For those shooters who enjoy owning full size handguns that match their carry guns, Springfield Armory's Ronin Operator 5-inch would make a great addition.
In her 'Gear Up' column, Michelle Cerino reviews Springfield Armory's 1911 Ronin Operator 4.25-inch in 9mm
About Michelle Cerino

Michelle Cerino, aka Princess Gunslinger, entered the firearms industry in 2011 when Cerino Training Group was established. She immediately began competing in both 3-Gun and NRA Action Pistol, becoming a sponsored shooter. Michelle is currently a columnist and Managing Editor of Women's Outdoor News, as well as owner of Pervenio LLC. She also manages social media for Vera Koo and GTM Original. Michelle encourages others to step out of the comforts of home and explore. View all posts by Michelle Cerino →