SilencerCo Harvester a Great Addition for Hunting Big Game
If you've been bitten by the big game bug, or in my case, whitetail bug, you might be interested in finding out why I am a fan of adding a suppressor to my new whitetail rifle. I spent time on the range recently getting acquainted with my Ruger American in .300 Blackout, suppressed. Yes, suppressed. The Ruger comes with a threaded barrel, and since – full disclosure – Women's Outdoor News is in a partnership with SilencerCo, I asked for a Harvester to place on the end of the barrel.

Sponsored by SilencerCo
I added a Leupold scope on the gun. The great thing about this combo is that the gun is not going to cost you more than $500 when all's said and done, so that leaves you with a budget that should allow for a decent scope and a suppressor. However, as you may know, it will take you a while to get your purchase of the suppressor approved by the ATF. You might have this package by next year, if you're lucky.
If you're wondering about hunting with a suppressed rifle, here are a few questions and answers that might help you make a decision.
Does hunting with a suppressed rifle require different ammunition than using the same rifle unsuppressed?
Yes and no. If your intent in using a suppressed rifle is to do away with the noise of firing the cartridge as well as the supersonic "crack" noise caused by a typical rifle bullet in flight, then you will have to use subsonic ammunition. Subsonic ammunition for most rifle calibers is unusual, and may not exist for some calibers; that is one reason I'm using a .300 Blackout caliber, since subsonic hunting ammo is available. If, on the other hand, you don't care about the supersonic noise (actually a "sonic boom" caused by the supersonic bullet traveling downrange) and merely want to protect your hearing and disguise your shooting position from the game you are pursuing, you can use the same ammo you typically fire in the rifle when it is not suppressed. Note that the points of impact of the bullets will likely change when going from unsuppressed to suppressed, so be sure to zero your rifle with the suppressor if you plan to hunt with the rifle suppressed.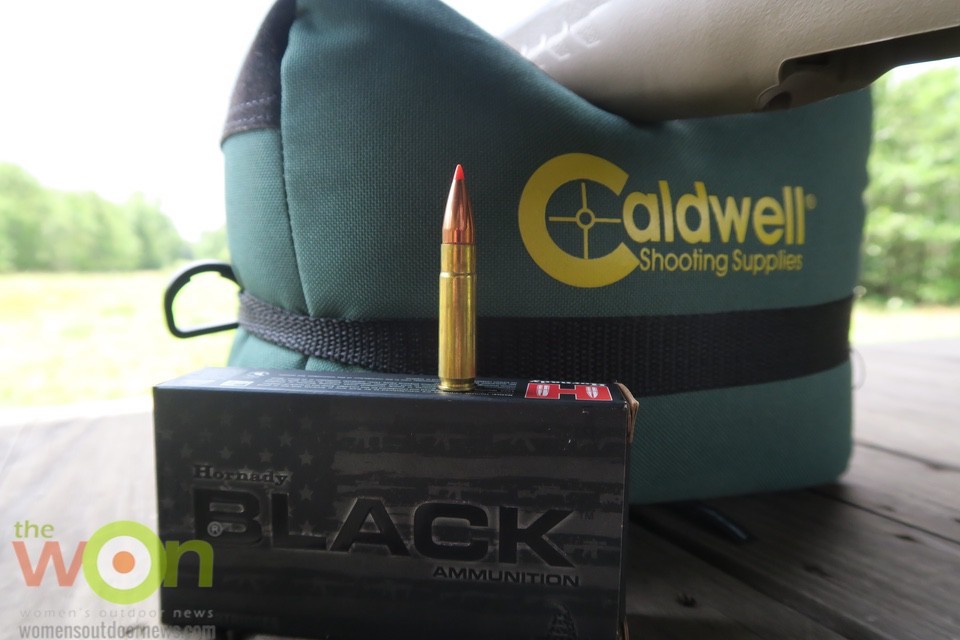 If I hunt with a suppressor, do I have to wear hearing protection?
Yes and no. Unless you are shooting larger (say .30 + caliber) magnum rifle ammo, if you have an effective suppressor, you won't need to wear protection unless you have particularly sensitive hearing. This also means that someone alongside you in a blind or any situation doesn't have to wear hearing protection either. This is a real plus. No wind whistling by your electronic hearing protection and no bulky ear muffs.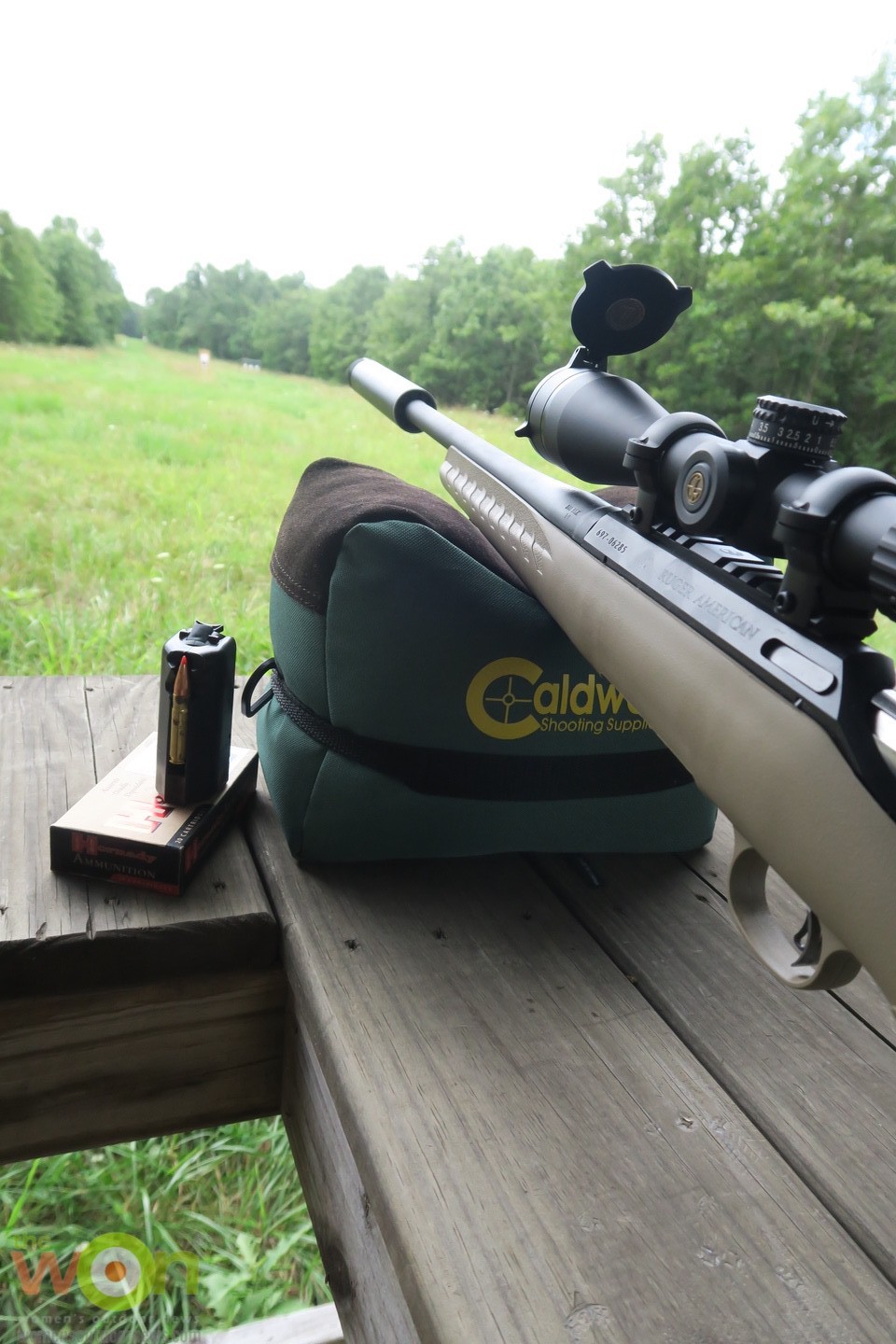 Does a suppressor add a bunch of weight to the end of my rifle?
Not this one. The Harvester 300 is a lighter version of the Harvester 338 (22.3 ounces) and weighs only 11 ounces. At almost 9 inches total in length, it's not that much to add onto the end of a rifle. The Harvester 300 comes with a recoil-reducing anchor brake, which means if you need to take a second or third (hopefully not) shot, you can get back on the target faster.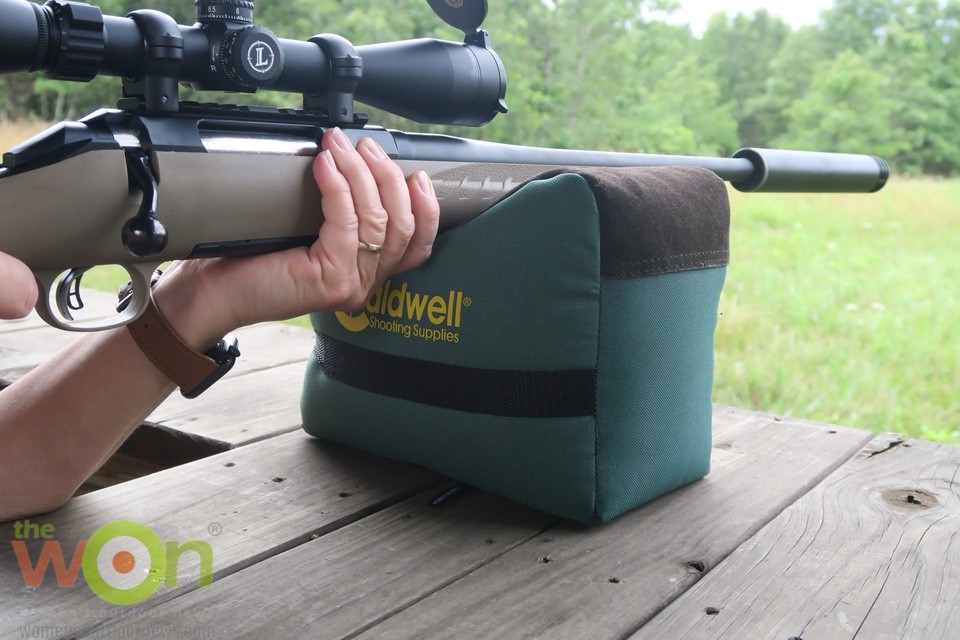 The Harvester comes with a Bravo multi-tool, which includes wrench slots of 4 different sizes as well as a pin wrench that fits SilencerCo Bravo mounts and caps.
You may order a Harvester compatible with calibers that range from 5.56 NATO to 300 WM. Made of aluminum and stainless steel, and finished in black, it'll not draw any attention to itself whatsoever from game animals.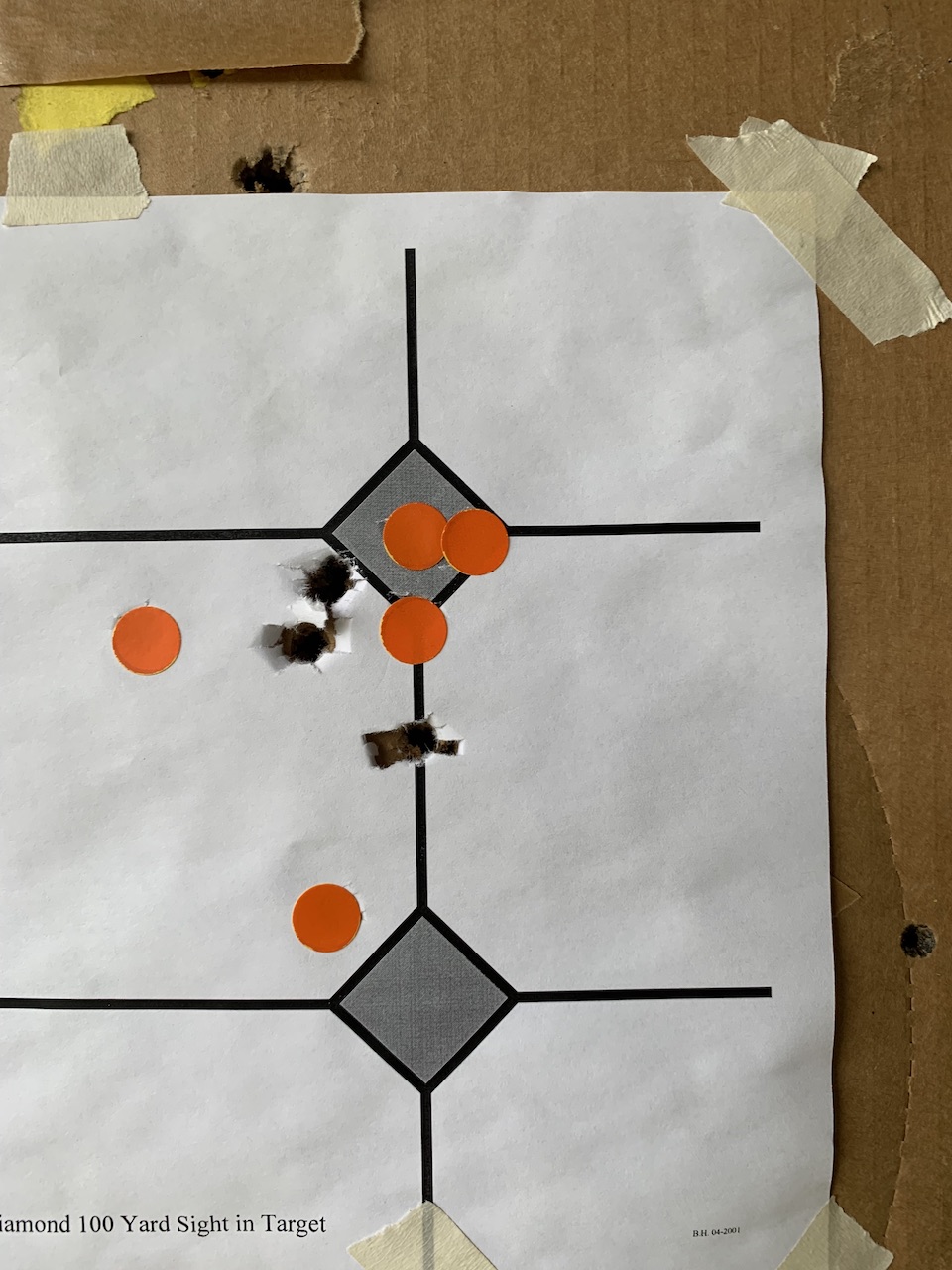 MSRP: $724
Learn more about the Harvester and other suppressors in the lineup at SilencerCo here.
The Ruger American Ranch Rifle (300 BLK) MSRP: $430
About Barbara Baird

Publisher/Editor Barbara Baird is a freelance writer in hunting, shooting and outdoor markets. Her bylines are found at several top hunting and shooting publications. She also is a travel writer, and you can follow her at https://www.ozarkian.com. View all posts by Barbara Baird →