Wild Game Cuisine: 3 Tasty Recipes for Wingshooters
Do you enjoy cooking wild game, as much as you enjoy the hunt? Are you getting tired of other hunters saying, "I just marinade the meat in I-talian dressing and wrap it in bacon" when they suggest a recipe? If so, you're going to love these 3 wingshooter recipes from Wild Game Cuisine. Your mouth will water as you read the ingredients for Chicken Fried Dove Nuggets with Sriracha Ketchup, Smoked Goose Tacos and Duck Chow Mein. ~The Editors
Wild Game Cuisine's Wingshooter Recipes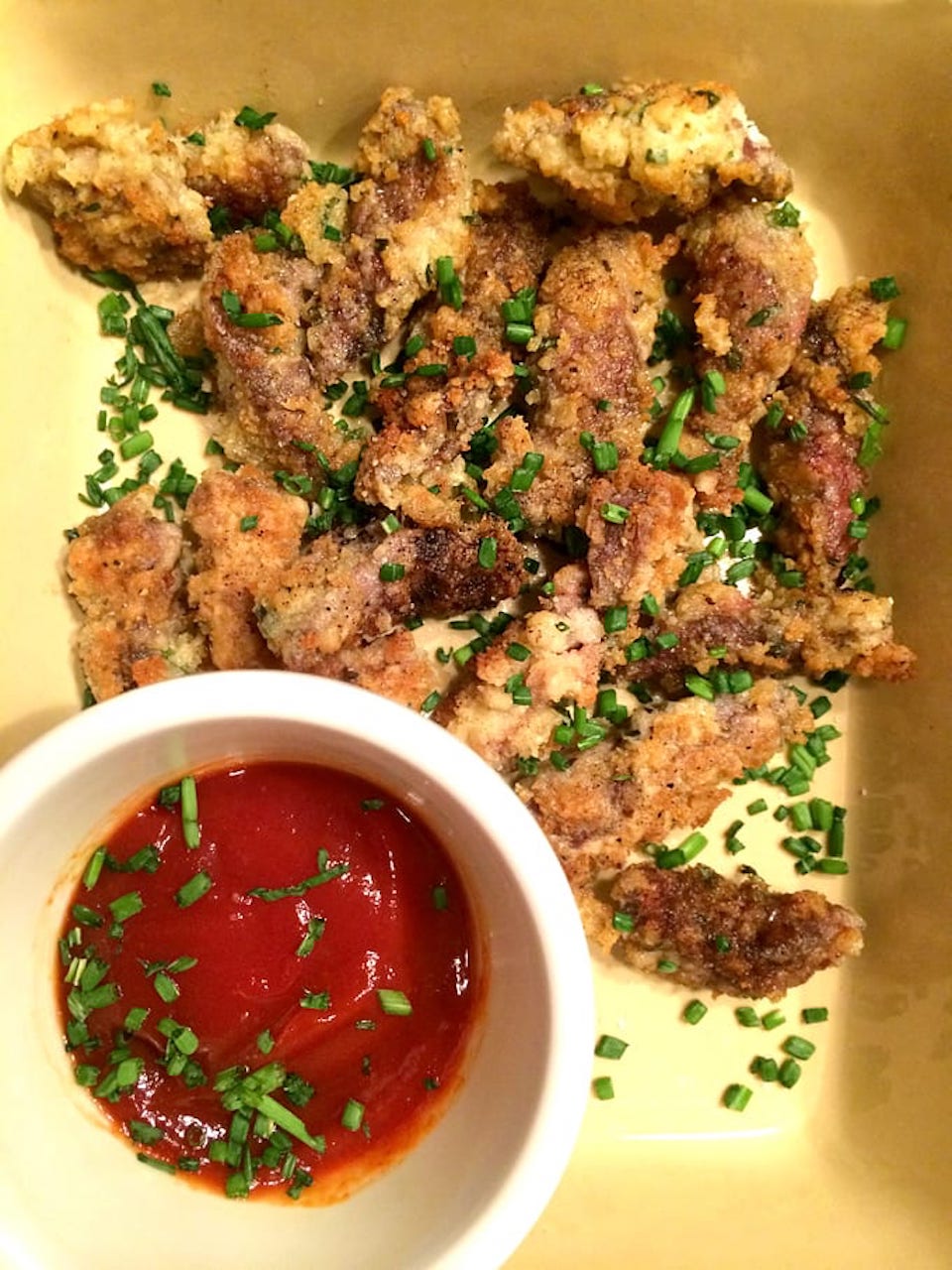 Chicken Fried Dove Nuggets with Sriracha Ketchup
This is what a Girl does on her 40th Birthday! HAHAHA. In reality this is what we do every year on my Birthday since it falls on September 1.
We didn't see a lot of doves for opening day where we could actually shoot them. Of course, I counted about 30 in my backyard the evening before Opener. I think they know something was up. Funny thing is that I end up with more dead doves hitting our windows every year then I ever seem to get to shoot during the season.
But for this Birthday girl at least I came home with 3 out of 4 doves. I figure that should at least make a few appetizers for myself.
SERVING: 1 to 2 people. Perfect for an appetizer.
INGREDIENTS
3 dove breasts cut into 1/4 inch pieces
1/4 teaspoon garlic powder
1/4 teaspoon kosher salt
1/4 teaspoon pepper
1 teaspoon fresh thyme
1 cup sifted flour
1/4 cup Panko breadcrumbs
Canola oil
1 egg
Chopped fresh chives (optional)
Read the direction for Chicken Fried Dove Nuggets with Sriracha Ketchup from Wild Game Cuisine here.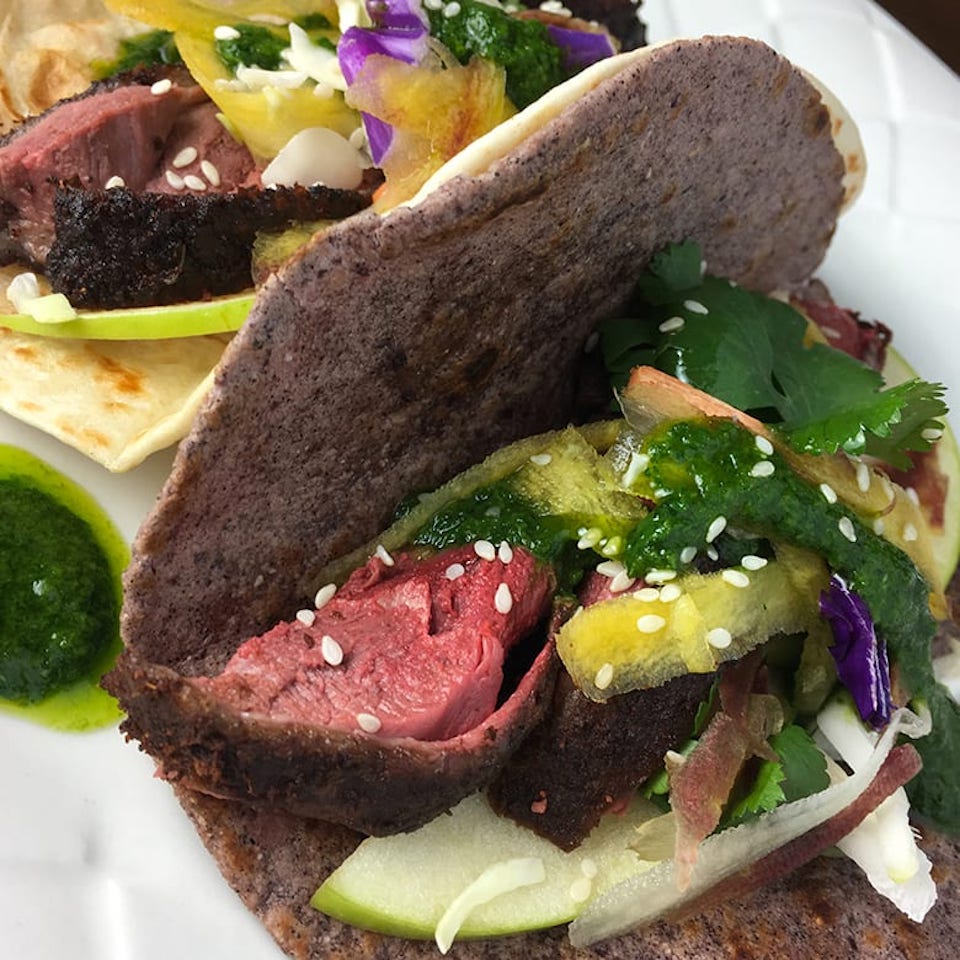 Smoked Goose Tacos
I was pretty excited to receive two whole specklebelly geese from a friend of ours, Chad Belding with The Fowl Life. I had heard that these geese are some of the best geese you can get your hands on. So of course, never having had one, I thought I would create a recipe that is a bit different than most. Now you can follow the instructions for the dry rub and smoking method and then serve the geese all by themselves, or serve in a warm flour or corn tortilla with tart green apple, crispy cabbage, shaved carrots and a small amount of cilantro sauce.
Substitute Mallard Duck for the Specklebelly Geese
Serves 6-8
Ingredients
2 whole Specklebelly geese, plucked and cleaned
Cabbage slaw, shredded
Green apples, thinly sliced
Flour or corn tortillas
Brine
1/2 cup kosher salt
8 cups water
Dry Rub Seasonings
2 tablespoons dark brown sugar
2 teaspoons paprika
1 teaspoon allspice
1 teaspoon white pepper
1/2 teaspoon Chinese five-spice powder
Cilantro Sauce
Place all ingredients in a blender and process until smooth. You may need to scrape down the sides.
2 cups cilantro, roughly chopped
1 clove garlic, chopped
1 tablespoon vinegar
1/2 cup olive oil
Continue reading the recipe for Smoked Goose Tacos from Wild Game Cuisine here.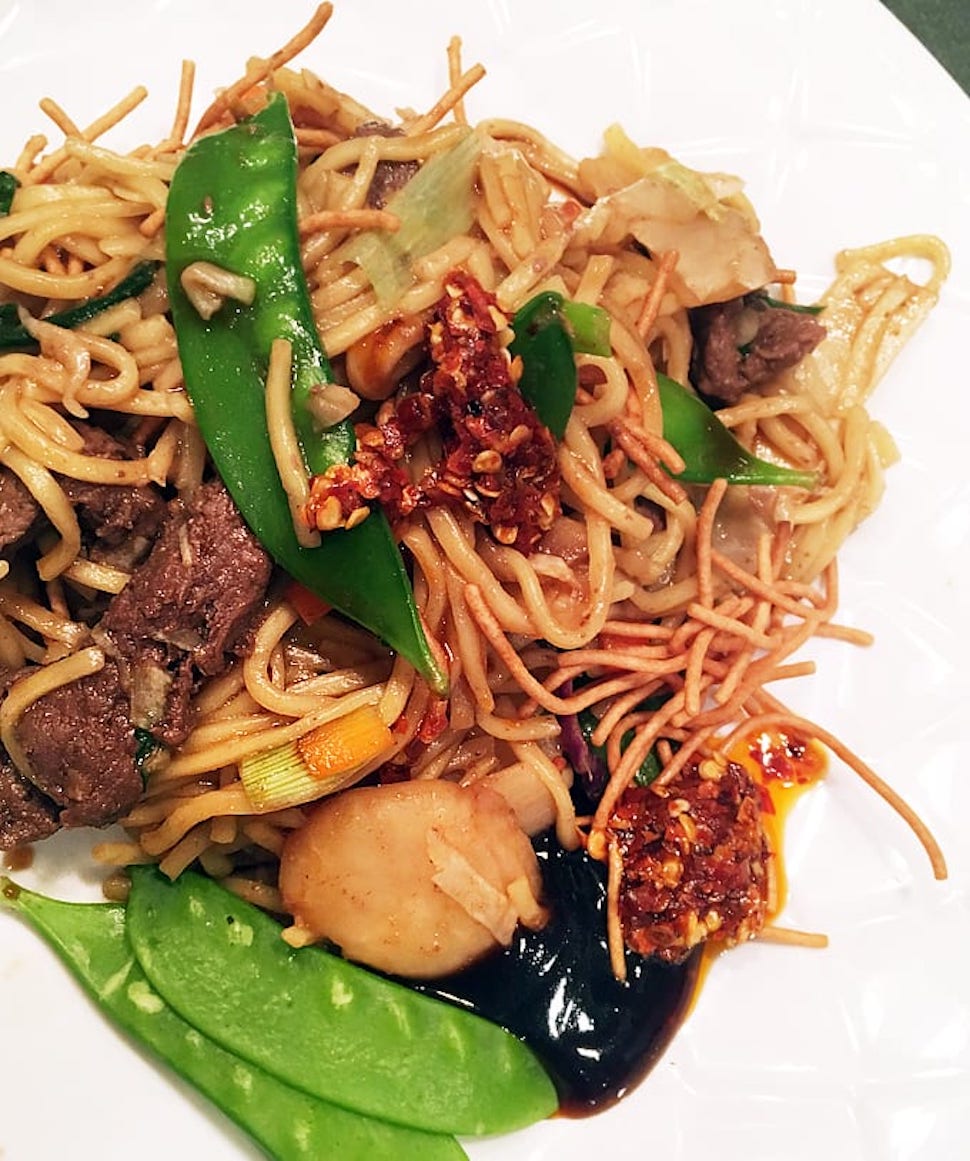 Duck Chow Mein
Asian stir-fry's are some of my favorite ways to incorporate waterfowl and fresh vegetables. This duck chow mein recipe is so simple and easy to make and is packed full of flavor. If you are on a low-carb diet, serve without the noodles or over a bowl full of riced cauliflower or quinoa. You can also add other assortments of vegetables such as bell pepper, red cabbage, bok choy, baby corn and bean sprouts.
Serves 6
Marinade
Clean duck breasts and slice into 1/4 inch thin strips and place into a glass dish or pan. Mix all marinade ingredients in a small bowl and pour over meat. Cover with plastic wrap and marinate for 1 hour or overnight.
6 Duck breasts
1 cup orange juice
1 teaspoon rice wine vinegar
2 teaspoons fresh ginger, grated
2 cloves garlic, minced
Chow Mein Ingredients
24 ounces chow mein noodles (cook as directed)
2 tablespoons canola or avocado oil
1 cup carrots, finely chopped
4 green onions finely chopped
1 teaspoon garlic finely chopped
8oz sliced water chestnuts
2 cups shredded cabbage
2 cups snow peas
2 tablespoons soy sauce
2 tablespoons hoisin sauce
Find out how to cook your Duck Chow Mein from Wild Game Cuisine here.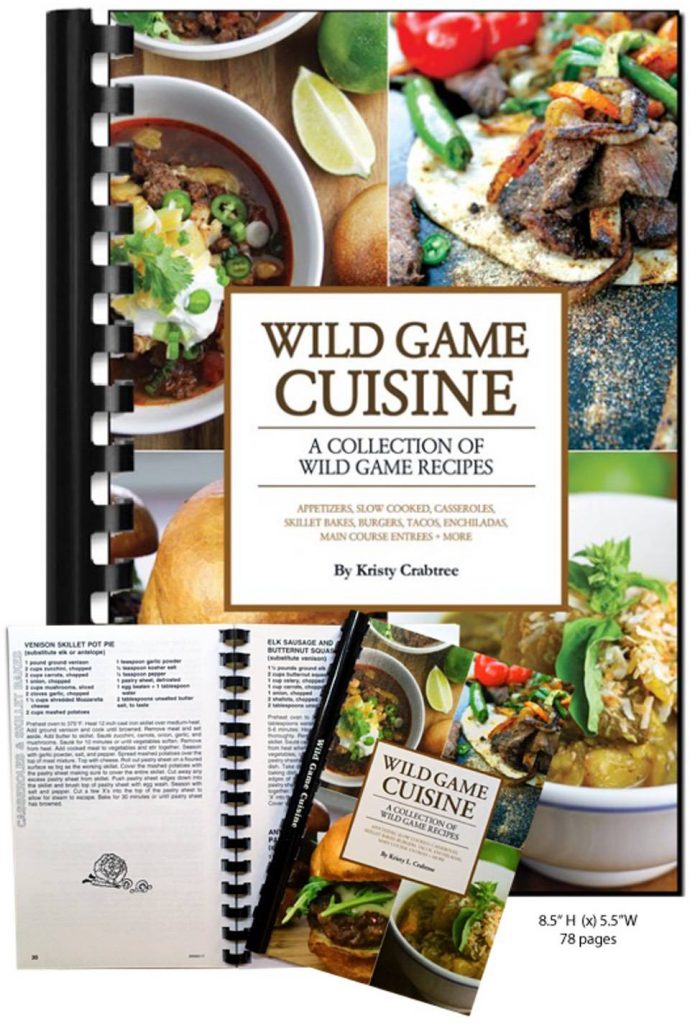 Did you know Wild Game Cuisine has a recipe book? Babbs reviewed Kristy Crabtree's book, Wild Game Cuisine: A Collection of Wild Game Recipes at the WON. Here is the link.
If you're a wingshooter you're going to love these recipes we found from Wild Game Cuisine
About The WON

The Women's Outdoor News, aka The WON, features news, reviews and stories about women who are shooting, hunting, fishing and actively engaging in outdoor adventure. This publication is for women, by women. View all posts by The WON →