Meet Syren Pro-Staffer Kate Ahnstrom
Syren's pro-staffer Kate Ahnstrom exemplifies a strong woman who knows where she's going and knows where she's been. From an exciting career in the airline business to becoming a well-reputed shooting instructor in one of Virginia's finest shooting schools, Kate manages to get it done and appears to do so effortlessly. Add to that her interesting hobby of raising draft horses, hunting in New Zealand and fishing at Hatteras, all these choices in her life combine to make a jet-setting, yet grounded woman. We knew you'd like to learn more about Kate's lifestyle.

Sponsored by Syren USA
The WON: What would you like our readers to know about you?
Kate Ahnstrom: When you work for what you have, you will always enjoy it more. I grew up in Mechanicsville, Virginia, on a farm raising mostly organic produce, hogs and chickens. My parents did their best to teach my two brothers and me that at the end of the day, your word and integrity are the only guarantees you can offer someone. I have kept that with me all of my life and it has helped me to be a truly dedicated, honest and hard-working woman. You never know where you will end up in life. I started a career as a flight attendant in 1997. I joke with students that becoming a shooting instructor was a very natural progression in careers. I have always been involved in teaching in some capacity — be it as an ambassador for the organic farming industry and educating people about our farm, a lead flight attendant during my career in Continental airlines, or as a horseback riding instructor.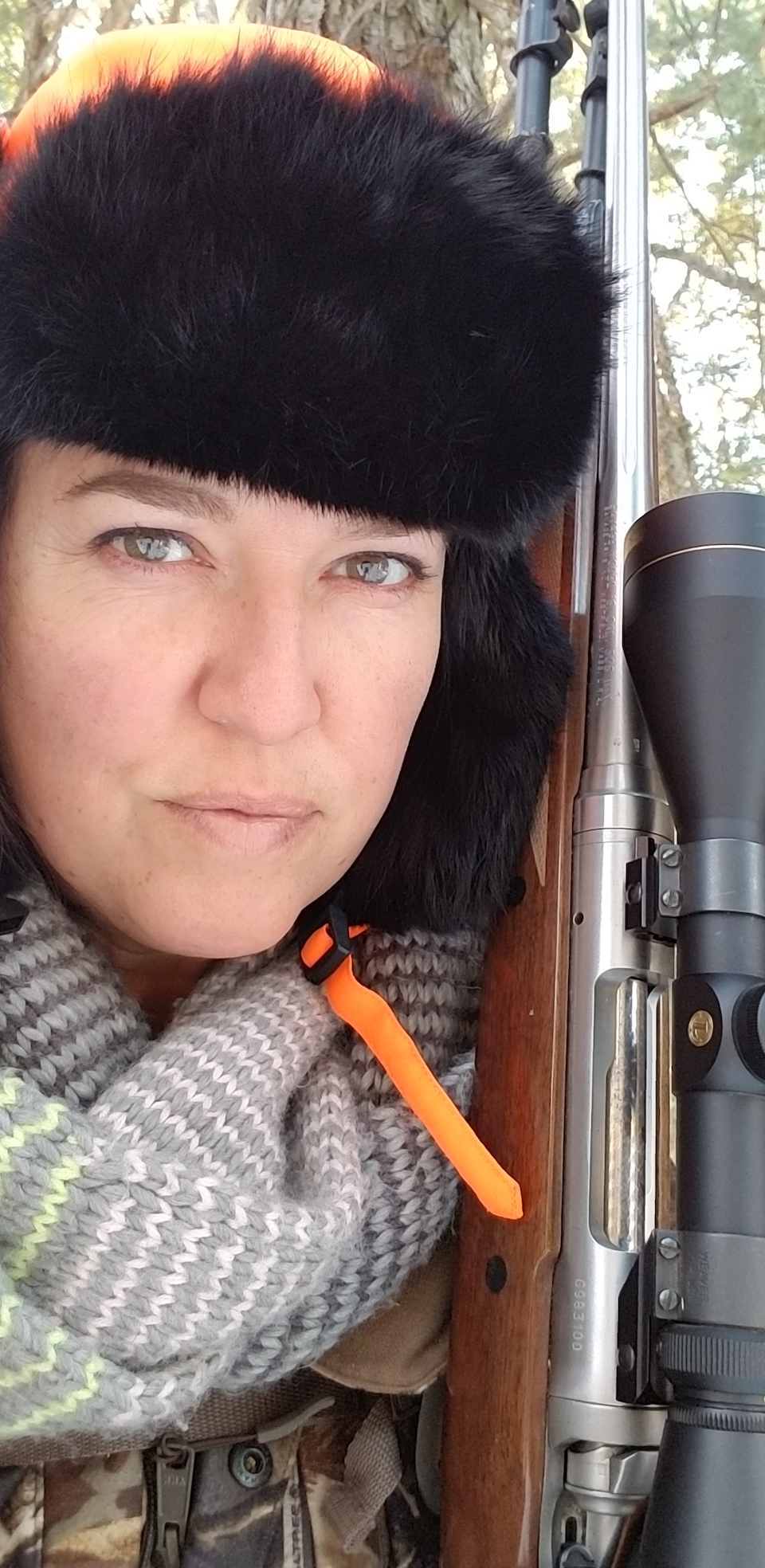 On more than one occasion, I have been called a "Renaissance woman." I honestly didn't think much about the title until my 45th birthday this year. For some reason, it just really hit home that the world needs more women that are able to nurture and teach the next generation in all manner of living off the land. I don't mean you need to know how to slap together a mud hut and live with just a single pot and a piece of fishing line. I want people to understand what it means to get their hands dirty, enjoy growing their own food, know how to build things and how and why things fit into our lives. Gardening is my quiet time. Mike will tell you that I am truly happy with dirt under my nails and flowers blooming all over the farm. For me, being called a "Renaissance woman" is now a cherished badge of honor.
The WON: How did you discover the shooting sports?
Kate Ahnstrom: My boyfriend, now my beloved husband, Mike, was an avid hunter, particularly bowhunting. I had never tried shooting a bow and was intrigued. Mike purchased a used Martin compound bow from Green Top as a birthday present for me and I was hooked. We started to compete in 3D tournaments in the area and I quickly advanced to a Hoyt Charger. I love that bow and have upgraded the sights and stabilizer as needed. The bow hunting was the catalyst to moving into pistol training for personal protection and rifle for hunting.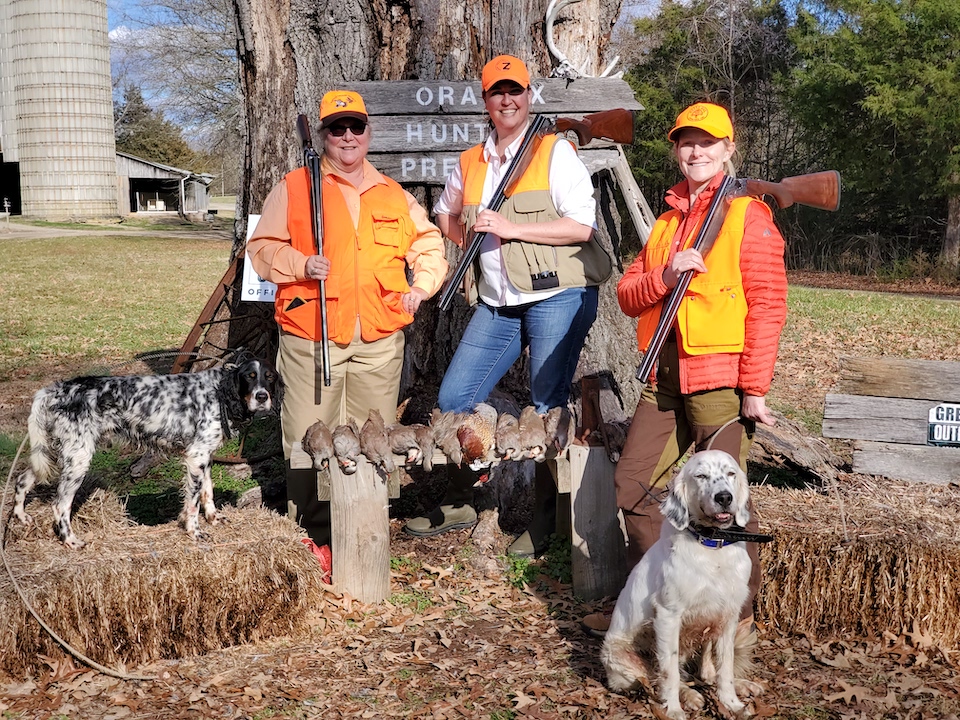 Around 2011, I stumbled into a part-time job trapping at a local sporting clay course. I had no idea what that meant. I quickly learned how to not only trap but, also how to work on the traps, assist the instructor with students and lessons as well as the ins and outs of a shotgun. This opened up a whole new sport and to say I was hooked is a massive understatement. I started to practice and had Mike start shooting with me when we had time together. The match director realized I had an extensive background in sales and event planning, and so we started hosting group outings and events to promote the sport. After several years, I made the decision to become a certified instructor. It was an obvious path for me, as it combined my love of the outdoors, shooting, hunting and teaching.
The Paragon School of Sporting offered the absolute best option for me and my ideals as a wing-shooting and sporting clay instructor. Dan Schindler, founder of Paragon, has created a systematic and fully reliable methodology to create true consistency in your shooting. It was THE thing that caught my attention and sold me on becoming a Paragon instructor versus an NSCA or other certified instructor. The biggest complaint from students at my local course was they could only hit things when the instructor was with them. They had no idea of how to shoot without the instructor. That is a major problem and one that was solved quickly with my Paragon certification. I have continued my education and building on my craft under the tutelage of Tom Fiumarello, a fellow Paragon instructor and amazing mentor. His love of the sport is infectious and has — on more than one occasion — been the motivation I needed to believe in myself and my business.
The WON: When women ask you why you choose to shoot a Syren, what do you say?
Kate Ahnstrom: When I started to look at the different manufacturers, Syren was always at the top of the list. My mother taught me from a very young age that you should always try to buy the best of something that you can afford, even if it meant stretching. It doesn't make sense to have to buy the same thing over and over because you are trying to save money. It just doesn't make good financial sense and you actually end up with a poor product and lighter wallet.

Syren is truly a gun of a lifetime. It is a gun that you will put in your safe and proudly, if not excitedly pull out for practice, hunts, charity shoots and more. Syren has put so much time and engineering into their guns that you can literally spend hours reviewing all of the minute details. I only spent three hours during my fitting with Andrew, master gun fitter for Syren/Caesar Guerini, and I felt like we barely scratched the surface.
I always want to give my students the best: the best instruction, the best hunts, the best shotguns. Syren allows me to maintain that high level of professional instruction and dedication to my students' success. Their impeccable line of shotguns holds true to their "No More Compromises" mantra. Whether you are a waterfowler, an upland hunter, a competitive clay shooter or you are just dipping your toes into the shotgun world, they have the perfect match for you. For the amount of craftsmanship and engineering that goes into their guns, the price tag pales by comparison. Syren offers a wide range of shotguns that are an investment, not just a purchase. That investment doesn't have to cost a fortune, either. They offer a diverse line of guns for shooters of all backgrounds.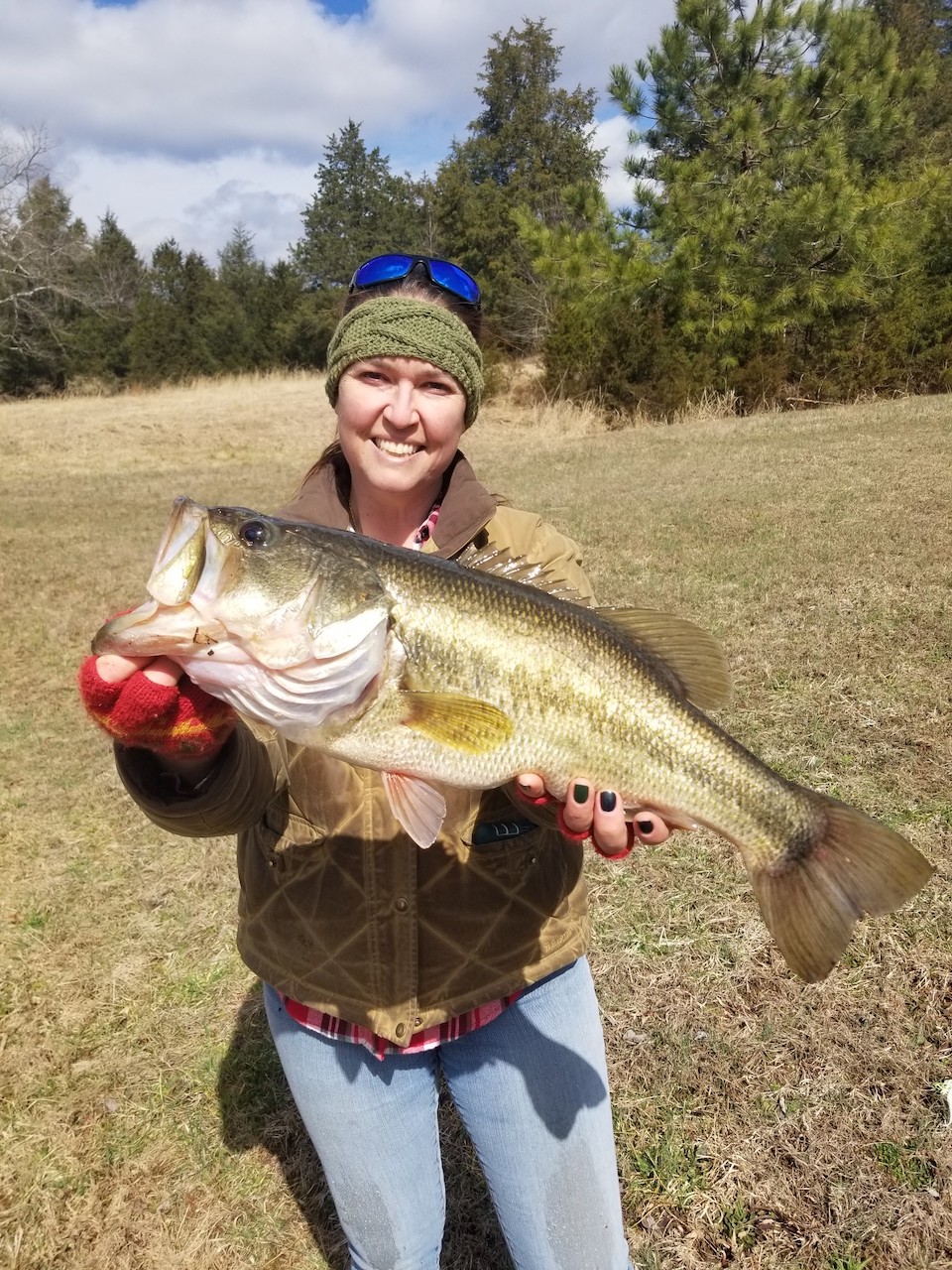 The WON: What do you think, as an instructor, is the biggest struggle for women and shooting shotguns?
Kate Ahnstrom: This is always a very controversial topic. So, since everyone that knows me, knows that I am a VERY honest person, I will just go ahead and tell you that the biggest struggle for women is men. The dominance of men in the shooting sports has created a very hard nut to crack for the more passive woman. There is a growing contingency of men that are honestly trying to help more women get into shooting, fishing and the great outdoors. Unfortunately, they don't really understand that there is a definite difference between us, physically and mentally.
This is usually where I lose some ladies, the ones that are already very strong and independent. They have no fear of going forward and seeking out the answers to their questions. These women are amazing and they are also "Renaissance women." However, there are a lot of women that don't even know where to start. This is where men need to learn patience, realize that we are not impressed with lingo. We want someone to speak to us in words we understand and do so respectfully. Most women that come to me for instruction have either 1) been in a terrible situation where a guy gave them a shotgun that didn't fit, was too heavy and told them to shoot some dreadful shot load that kicked the snot out of them. Or, 2) they were steered toward me because their dad, husband, whoever realized it was better to allow them instruction from a professional so that they could learn in a safe, nurturing environment and have a good experience. Please do not misconstrue my comment as no man is capable of teaching a woman. My then boyfriend, now husband, was my mentor and still is to this day. He also knew how to be patient and when he didn't have the patience or skills, he helped me find the person that did. He wasn't afraid to say, "I love you, but I ain't the guy to help ya."
I would love to see a "train the trainer course" at all sporting goods stores and shooting ranges. The "shrink it and pink it" for ladies is truly an insult. The men behind the counter need to understand their consumer. This is something that I have tried to help with before but, I literally had the men in the training tell me they were perfectly good and didn't need to know anything else. You never stop learning. You never turn down the chance to better yourself for the benefit of others. Women are so inundated with info and options that even I catch myself spinning in circles confused sometimes. Women want someone to help them, not beat their chest and dominate them. Besides, once a woman gets going in the shooting sports, she usually leaves the men behind choking on her barrel smoke.
The WON: How can a woman begin to compete in the world of shotguns?
Kate Ahnstrom: There are several disciplines in the clay world. Sporting clays is my forte and personal favorite because I love to hunt birds and small game. There are also the games of skeet and trap, just to name a few of the other major games. Young ladies, particularly in high school or college, can become involved with 4H shooting teams, intercollegiate and intramural teams. These can easily lead to big scholarship monies just as with any other sport in school. One of my students, Sam McInteer, was just asked to join the Carolina Clays, a competitive skeet and trap team run by fellow Paragon instructor Jeff Allen. Sam is an absolute cracker jack shot and will no doubt become a household name in the clay shooting industry.
Most women coming to the sport, though, are in their 30s and beyond. For them, they can easily start traveling to their local clubs and shooting Fun Shoots. They can also register with the NSCA and that will allow them to accumulate registered targets at the Fun Shoots. As they progress, they advance through the ranks, finally reaching master class. These events can be a bit overwhelming and daunting to the new competitor but, they will quickly see that typically, the shotgun community is quite gregarious and open-armed. They love seeing more women competitors and genuinely welcome them to the course.
There are phenomenal organizations, such as A Girl & A Gun Shooting League. I am member of my local chapter and they are always hosting any number of classes for shooters of all abilities. Best of all, this is a welcoming and supportive group of women. The Sisterhood of the Outdoors is a tremendous and ground-breaking national organization. They encourage mentoring, instruction, hunts, fishing trips and camping. This dynamic group of women are dedicated to teaching any woman or youth about all that is available to them in the outdoors. There are also private instructors and individuals that love to share their knowledge of the sport. Jump on Facebook and start looking for these groups. They are out there and they are ready to help you learn.
As with any sport, it is always best to seek the experience and instruction of a professional. One of my favorites sayings, "If you think it's expensive to hire a professional, wait until you hire an amateur." When you are looking for someone to guide you, it needs to be someone you can trust, someone that is dedicated to their craft and someone that is only willing to put their name on their absolute best efforts, while maintaining integrity and safety.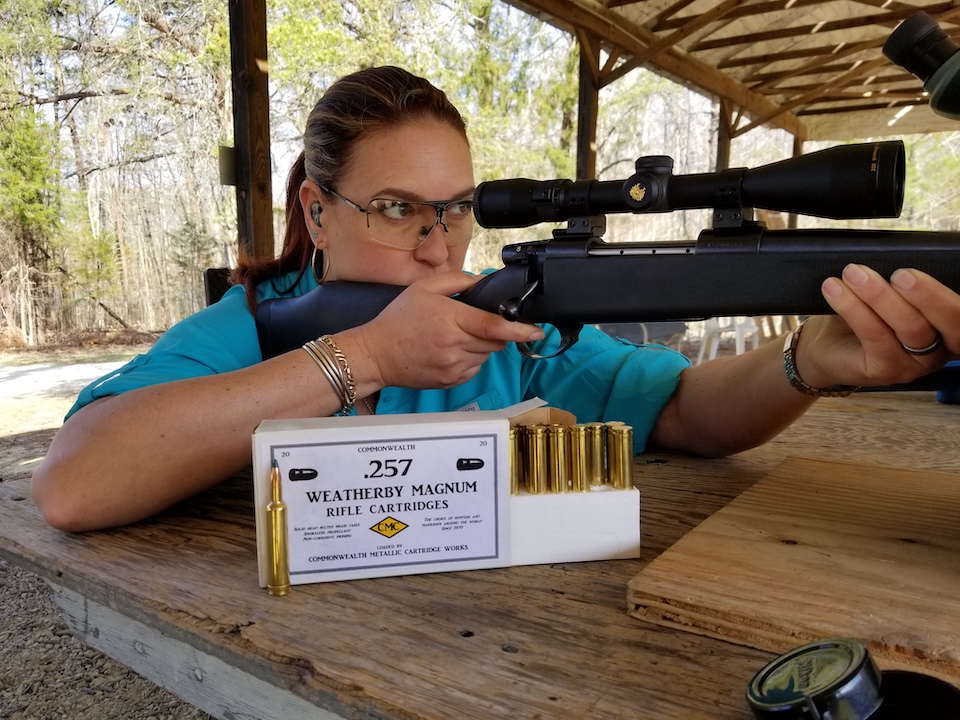 The WON: When should a girl start shooting a shotgun? How can you tell that she's ready and not going to get hurt?
Kate Ahnstrom: Normally, I ask that students be at least 10-years old and 65 pounds. The student has to have the ability to hold the shotgun up and fire it safely. I have certainly allowed younger and lighter children to squeeze the trigger but, it has only been for a few shots and with the appropriate gun. This usually occurs when a family comes out and only if the young lady or gentleman wishes to pull the trigger. I never push nor allow the parent to push. I will have the mom or dad pull the trap so that I can hold the gun and protect their shoulder with my hand. They have the excitement of pulling the trigger and watching the clay break without the burden of the weight of the gun or recoil. Did I shoot the clay for them? Sure. Did that young child just have a fabulous shooting experience? You bet! Sometimes, it isn't how you made the impression, it's more important to create a wonderful and positive impression. And, as far as that kid is concerned, they had a great time and got to participate with mom and dad and the rest of the family.
The WON: Please tell us about another of your passions — the Virginia Percheron Association?
Kate Ahnstrom: My 1st pony, Beau, came to me at the age of 6-years old for picking snaps all summer on the family farm. That little Shetland pony let me tie dandelions in his hair, ride him all over town and even obliged standing in my playhouse for a cup of tea. As I grew, so did the horses. Mike is 6-feet 7-inches and was never going to fit my light horses so, onto Percherons! After dealing with the eccentricities of OTTBs [off-the-track thoroughbred] and Arabians, I was delighted to have these gentle giants added to the farm. We now have a 6-year-old mare, Neel's Lulana "Lu," and her 6-month- baby boy, Vintage Valcour "Val." Lu comes in at a subtle 2100 pounds and 17.3 hh and Val, at 6-months old, is already 16 hh and 850 pounds. They are my happy time and I love to share them with Blaise and Cutler, the 2 neighbor kids. The traditions of draft horses is dwindling into the stuff that books are made of because of a lack of future teamsters. I am far more well versed in working them under saddle, but love learning how to drive with the help of my friends and fellow horsemen in Virginia Percheron Association. The big horses are an extension of what I love to be doing outdoors and hopefully, in a few years, Val will be my field horse on hunts.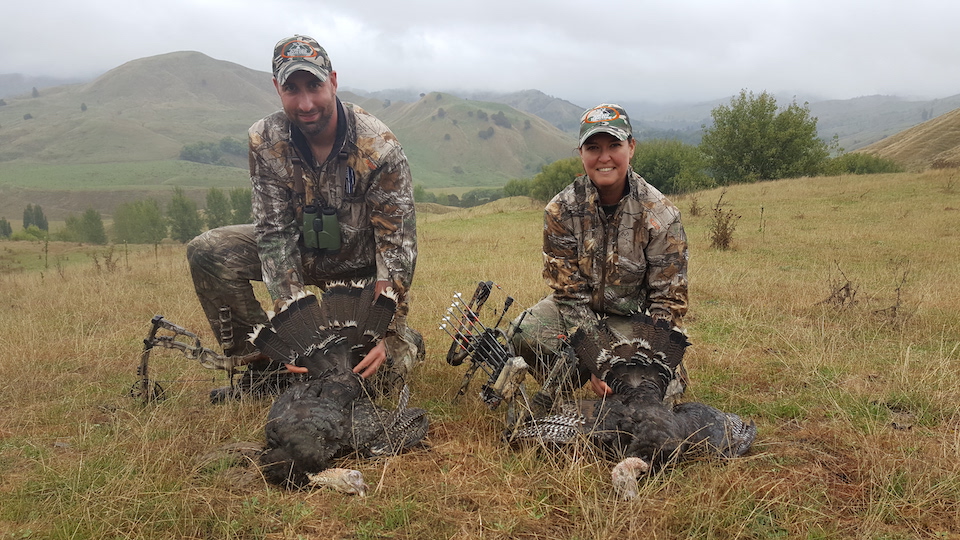 The WON: Your bio at Virginia Shooting Sports states that you and your husband love to travel, specifically New Zealand. Where else have you traveled and why?
Kate Ahnstrom: Mike and I love visiting New Zealand every other year for the incredible hunting, fly fishing and food. We offer this guided trip to a few hunters each time that want to add that incredible red stag or tahr to their trophy room. The Kiwis are the absolute most welcoming and kindest people you could ever want to meet. They love to share their history and culture and relish the opportunity to showcase it. Chris McCarthy, of Lake Hawea Outfitters, never disappoints and is the only outfit allowed to hunt the original release point for the Otago free-range stags.
Mike also enjoys annual hunts for mule deer and whitetail in Nebraska and we both travel back to his hometown in the Catskills of New York to hunt with his family. September, we like to take a week off in Hatteras to catch the start of the puppy drum and red drum season with our favorite captain, Will Smith, of Bak Bar Charters. For us, it's worth the risk during hurricane season as the fishing is always excellent and it's our downtime before the hunting season fires up at home in Virginia.
The WON: What is a .22 Ram Bash tournament? We see that you also like to compete in those types of matches?
Kate Ahnstrom: My very dear friend and person rifle/pistol coach, Bill Curry, got me into competing in .22 Ram Bash tournaments at our local club, Cavalier Rifle & Pistol. We use iron sights on .22 rifles and shoot at various steel animal targets at varying distances. Talk about fine tuning your offhand shooting and building accuracy! This is such a fun and challenging tournament and excellent practice for squirrel season. This is just another option in a long list of opportunities for women to get out and enjoy the shooting sports.
The WON: How can people follow you on social media?
Kate Ahnstrom: I encourage people to follow my business, Virginia Shooting Sports on Facebook and on Instagram (@VaShootingSports). I also have a private group attached to the business Facebook page where students may ask questions, look for buddies that are available to practice or go to tournaments and exchange ideas. I offer a monthly Ladies' Only Practice, Men's Only Practice, several Syren/Caesar Guerini demo days and outstanding events throughout the year, as well as phenomenal hunts.
Learn more about the fine line of Syren guns.
About Barbara Baird

Publisher/Editor Barbara Baird is a freelance writer in hunting, shooting and outdoor markets. Her bylines are found at several top hunting and shooting publications. She also is a travel writer, and you can follow her at https://www.ozarkian.com. View all posts by Barbara Baird →