Q&A with 10-Meter Air Rifle Shooter Elavenil Valarivan
She is known as a prodigy in the world of 10-meter Air Rifle. Elavenil Valarivan, who hails from Cuddalore, Tamil Nadu, India. This college student took time from her intense studies and practice sessions to answer a few questions regarding her life on and off the range.

Sponsored by Walther Arms
The WON: When people ask you what you do, what do you tell them?
Elavenil Valarivan: I tell them that I am a professional athlete and look forward to achieving more laurels in the sport of shooting. I used to get the confused looks earlier, but in recent times people are more aware about the sport in India. Specially given the fact that Indian shooters have been news constantly for their exploits at world stage
The WON: What is the reaction of people to your response about being a competition shooter?
Elavenil Valarivan: I see them stunned and surprised when I respond back saying that I am a professional 10M Air Rifle shooter.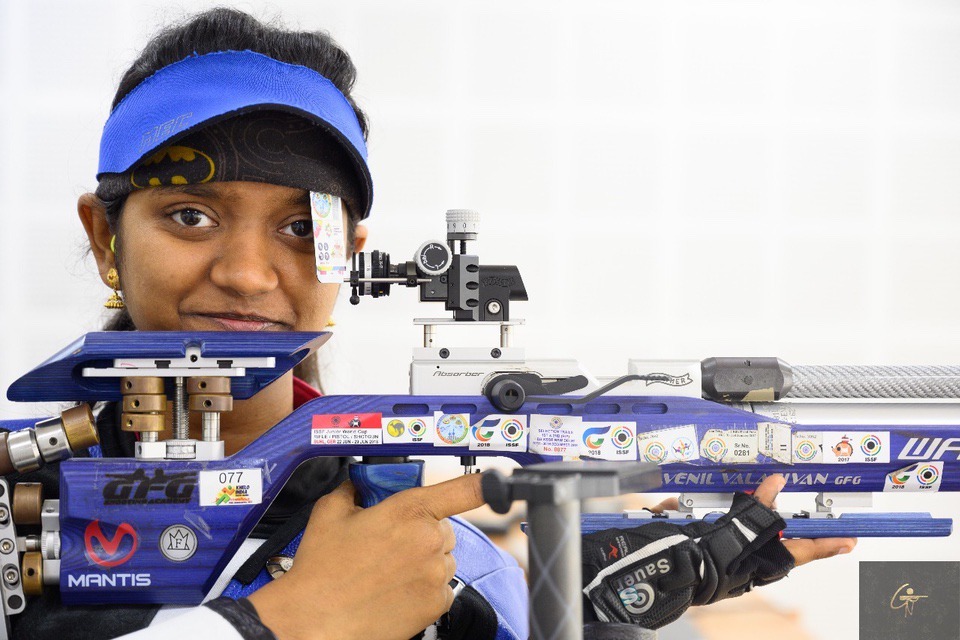 The WON: What is it about the sport of 10M Air Rifle shooting that you love?
Elavenil Valarivan: 10M Air Rifle needs a lot of precision. We can't just shoot a 10.2 instead of a 10.9. I think in shooting, precision is way higher than any other sport. A shot may work or may not work. Precision and patience are the best key elements in this event, and these aspects excite me the most.
The WON: What does a typical day of training look like for you?
Elavenil Valarivan: Usually, I train for 3 hours in the morning time, followed by lunch and my physical workout sessions. Sometimes, when the competition off-season is observed, I train twice a day. Over and above these, I have my sessions with my sport psychologist, sessions with my mentor, Gagan Narang, and my coach at Gun for Glory Shooting Academy. India saw a massive lockdown due to COVID-19 and my schedule changed completely in this past 7 months.
The lockdown also allowed me to spend quality time with my family. However, with things easing out a little bit, I see myself going back to the old training schedule. I have been training at a range close to my place and have mostly be in touch with my entire team online, since travelling is restricted and not advisable. A few days back, I played my first online competition, too, and getting back to the winning ways excited me. Though I must admit I was a bit nervous initially on, but as my first series progressed I was able to calm my nervousness.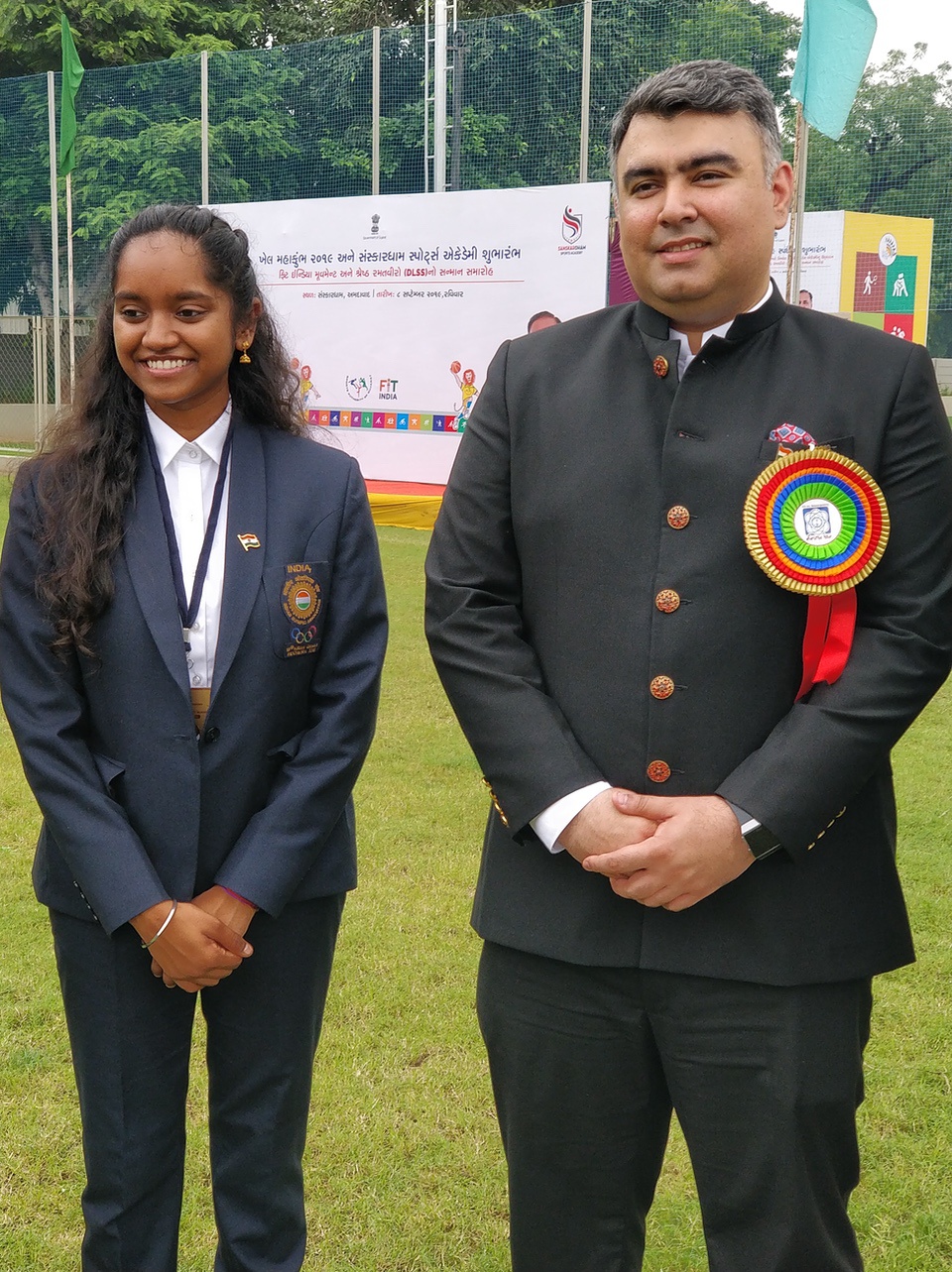 The WON: I see that your parents are supportive of your endeavor to be the world's best at what you do … how do they support you?
Elavenil Valarivan: Yes, my parents have always supported me whilst pursuing the sport. My dad encouraged me to join shooting and this is how it all began and my mother keeps me grounded. They always ask me to take it 1 day at a time. I am very grateful to both of them. Though I pursue the sport, I have always been advised to pursue studies. I have been caught up in the past month or so to finish all my pending papers and get my graduate certificate. The international calendar did not allow me to sit for many examination and I had a huge backlog. My parents, as usual, have been supporting me to maintain a schedule of training as well as studies during the lockdown.
The WON: What are your future goals? Do they include further education and if so, in what subject?
Elavenil Valarivan: Apart from my shooting career, which I want to excel in, my aim is to study Masters followed by a PhD. Most probably the subject would be in Psychology. Currently, due to the pandemic, everything is on hold, hoping for all of it to settle soon.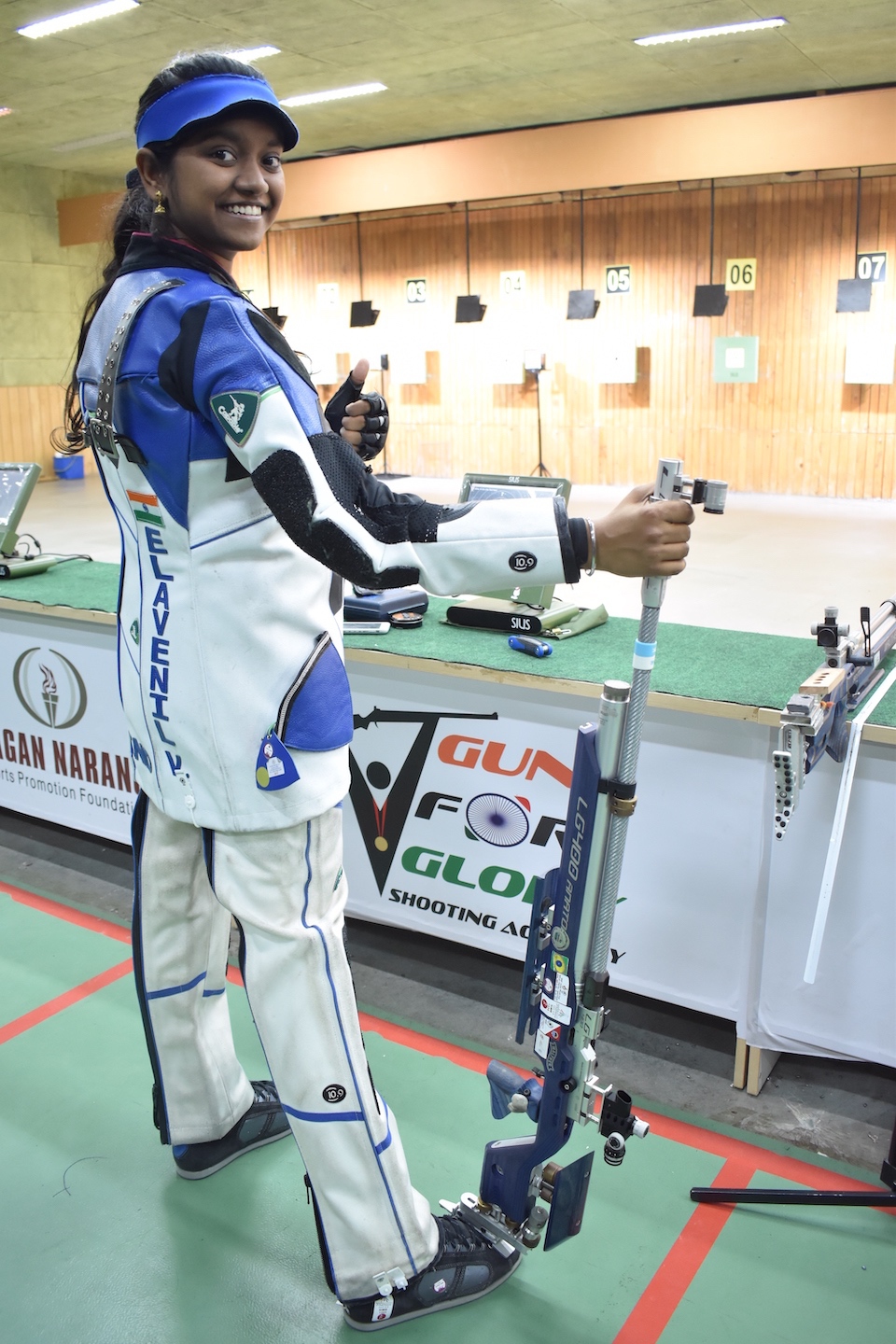 The WON: It looks as though you have travelled extensively throughout the world? Do you have a favorite place so far? Where would you like to visit?
Elavenil Valarivan: Yes, I love travelling. From all the places I have visited so far, Europe falls under one of my favorite lists. I love and enjoyed my time in Germany. Rio de Janeiro was an exceptional trip, too. Someday, I would love to visit Paris and Switzerland. Mainly Switzerland because my dad served in Switzerland for quite some time, I wasn't born then. USA has been on my bucket list and would want to travel there and experience the shooting sport culture.
The WON: Surely, the Olympics are in your future?
Elavenil Valarivan: Indeed. Olympics is a dream for every sportsperson on this planet. Would be a dream come true once I get there and win laurel for India.
The WON: Do you have any hobbies that you like to do in your spare time?
Elavenil Valarivan: I love to travel, so that is one. During the lockdown, I started playing the guitar and now I love to play it in my spare time. I love to read and whenever given a chance do extensive reading to unwind and unclog my mind.
The WON: Anything else?
Elavenil Valarivan: I would like to thank The WON to be interested in my sporting journey.
About Barbara Baird

Publisher/Editor Barbara Baird is a freelance writer in hunting, shooting and outdoor markets. Her bylines are found at several top hunting and shooting publications. She also is a travel writer, and you can follow her at https://www.ozarkian.com. View all posts by Barbara Baird →