Understanding Shot Sizes with Fiocchi Ammunition
I believe in the right tool for the job … or, in this case, the target. Bowling with a wrecking ball or playing soccer with a golf ball doesn't work. The ball is the size that it is so that it is most effective at what it is needed to do. I love getting on my soapbox about shotgun ammo, and in particular, shot sizes. I strongly believe that the right ammo is the key to staying focused and reducing fatigue, thus enabling you to hit more targets – whether that be clays or live birds, especially with new shooters. In this post, I will break down the various sizes of shot and what they are used for in shooting sports.

Sponsored by Fiocchi
Note: The Fiocchi USA website is very helpful and intuitive on helping with decisions regarding ammo choices. It supplies a logical path to choose what ammo is best to help you be successful in whatever shooting sport you choose.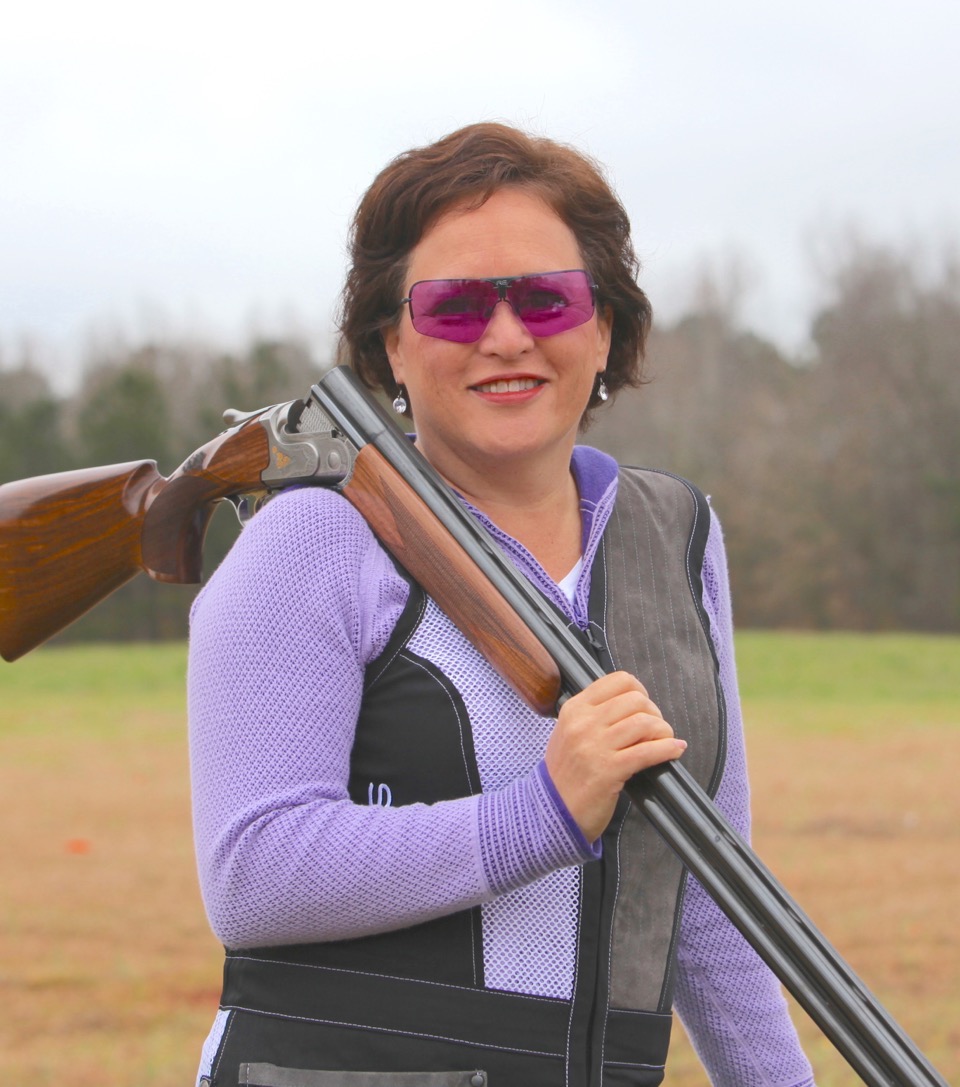 Background
For the past 4 years, I worked as the brand manager for Syren USA and I have been shooting Sporting Clays since 2004. I have hunted since my teens. I had the honor and joy of putting shotguns in hundreds of ladies' hands during demo events with Syren. During those demos, we usually shot targets at pretty close range to ensure success. I found that the best shot size for those targets was usually #8 shot. I love the Low Recoil Exacta Target Loads in #8 and feel they are the key to a great day with new shooters.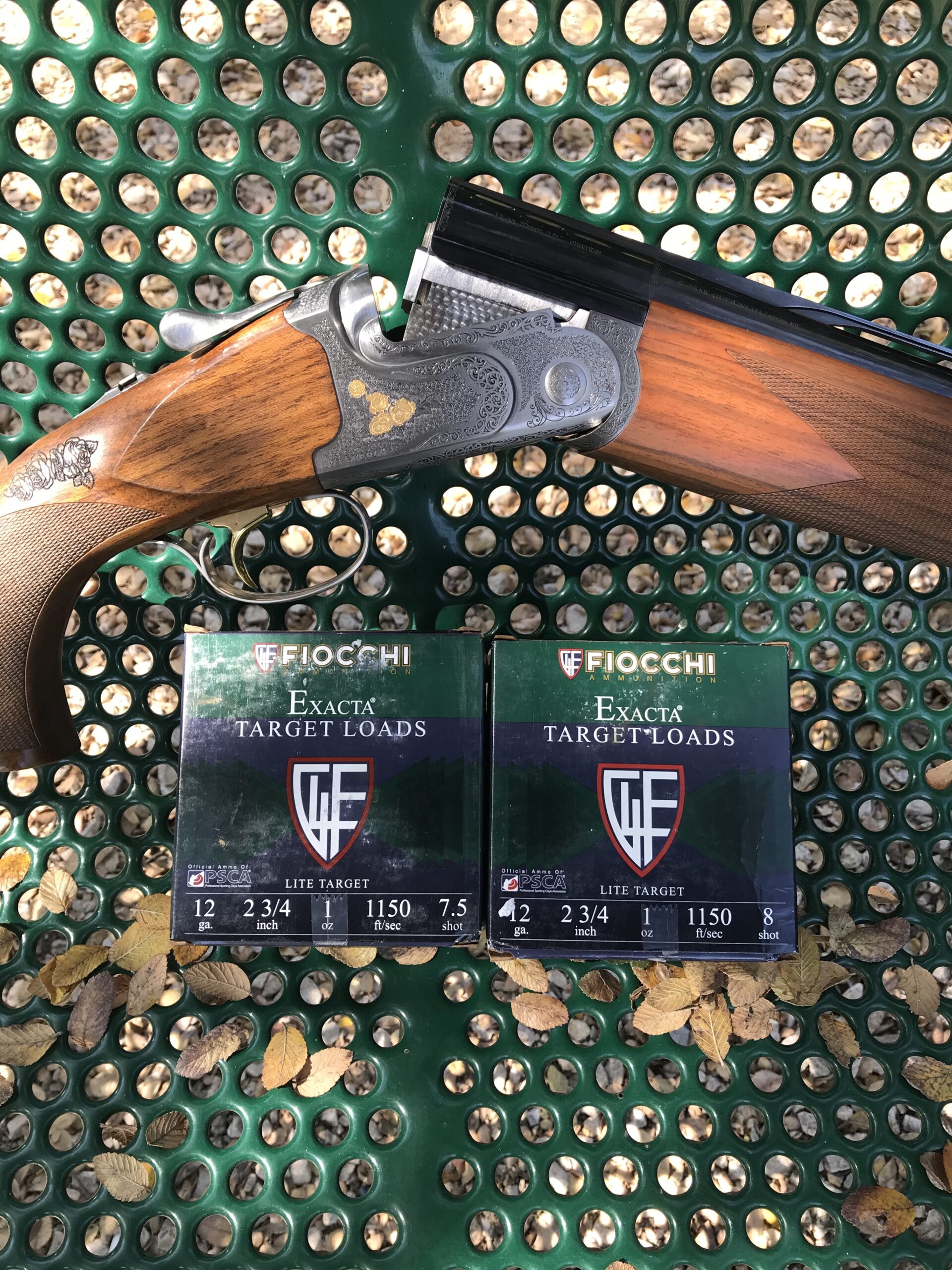 Shot Size
Unlike with shotgun bores, where a 20 gauge is smaller in diameter than a 12 gauge, the diameter of shot goes up as the numbers get smaller – with 000 being the biggest. (Definitely different than the fashion industry, too!) Click this link to see a search result for all the different size charts available. It's easy to see the difference in sizes in the photos, but when they're all mixed up in a bowl, it's a bit more of a challenge. If you knew the silver ones were the #6 and the chrome looking ones were the #7s maybe. The darker ones are a combination of #7.5 and #8 and it would be difficult to separate them, for sure. That being said, even some small differences can make a difference when these BBs fly through the air in a group.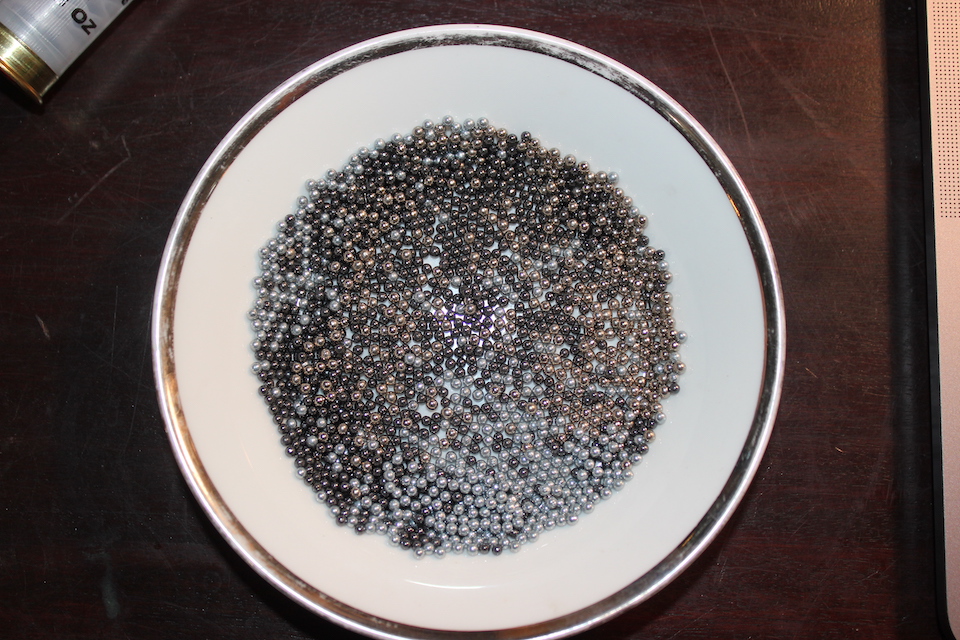 Choosing Shot Size
For clay targets, the range is from #9 down to the smallest allowed for any competition of #7.5. Referencing the Fiocchi USA Website, I selected Products, then Clay Target. Here are the recommendations.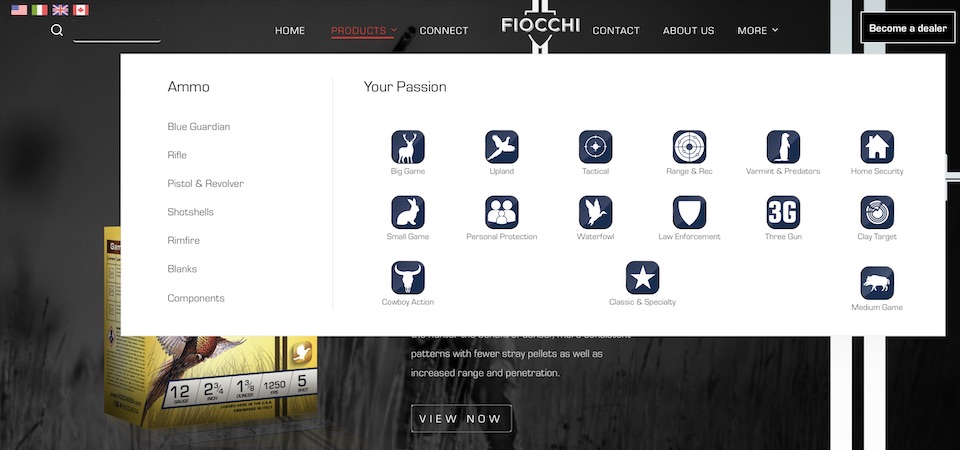 These targets seem to move at warp speed, and if you think getting 2 shots per bird will help your score, be prepared to be humbled! Because the targets move so fast, they are made a bit tougher than the other clays so they don't break when launched from a machine. Therefore, they require a bit bigger shot size to break them. Recommended size is #7.5, according to my friend who is an Olympic Gold Medalist and world champion in Doubles Trap. Something to note also, the "International Load" is only 24 grams (that's less than 1 ounce) and this game is commonly called Bunker Trap in the US. It's not really friendly for new shooters, either. I shot a 9 out of 25 on my first round, so not really a "first date" kind of game.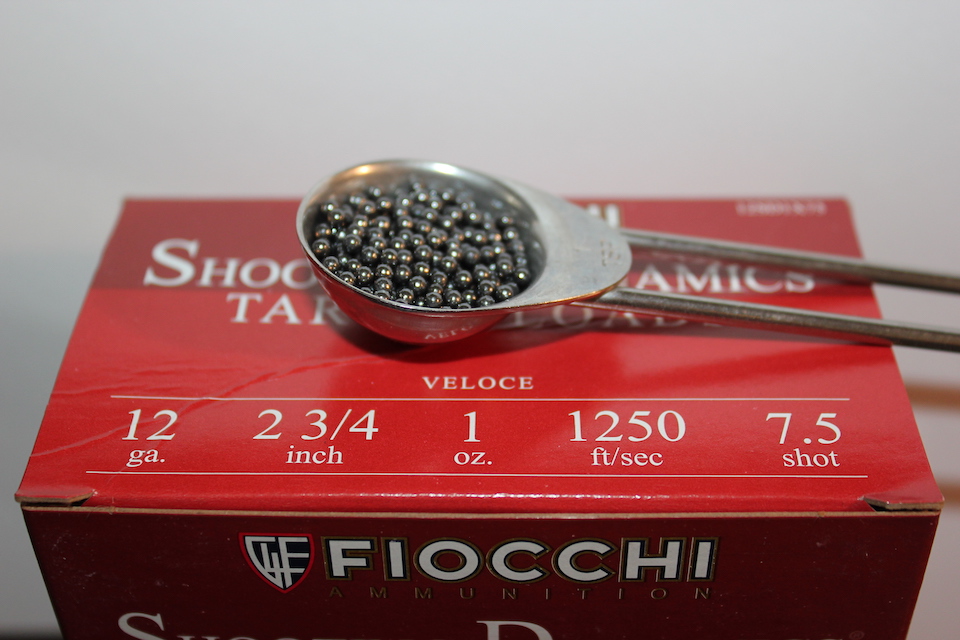 As with International Trap, these targets are going really fast, but here, you only get 1 shot per target. It still has the high and low house like American Skeet, but the sequence of shots is different, to increase the degree of difficulty. These shooters still like to use #9s, but they like the 1300 fps speeds. (Blink and these targets are gone.) I was lucky enough to attend the shooting events at the 2012 Olympics in London and even knowing where the targets are coming from, I still sometimes had a hard time seeing them. Even more impressive was how fast they were hit. For more information on this sport, check out the International Shooting Sports Foundation.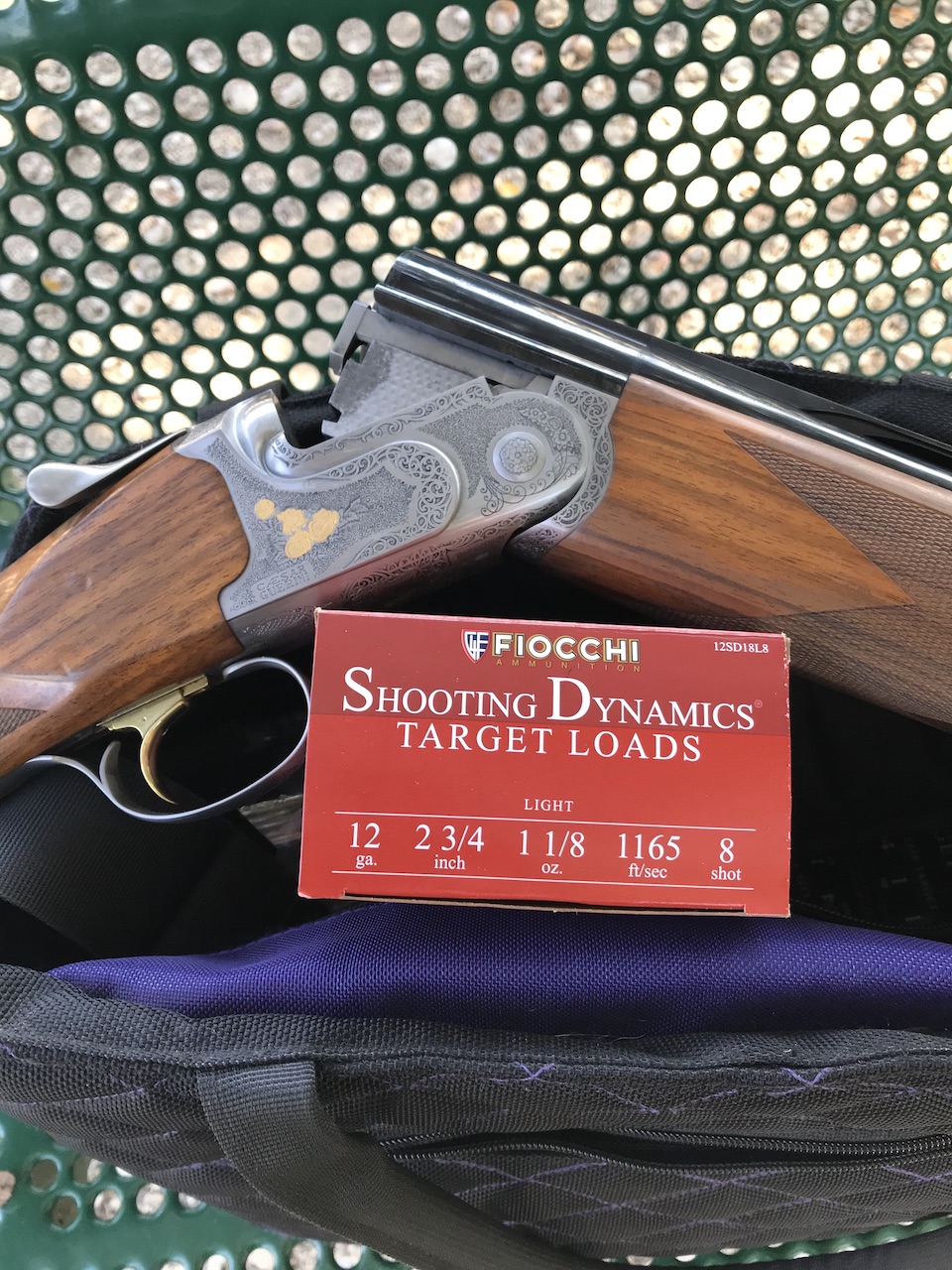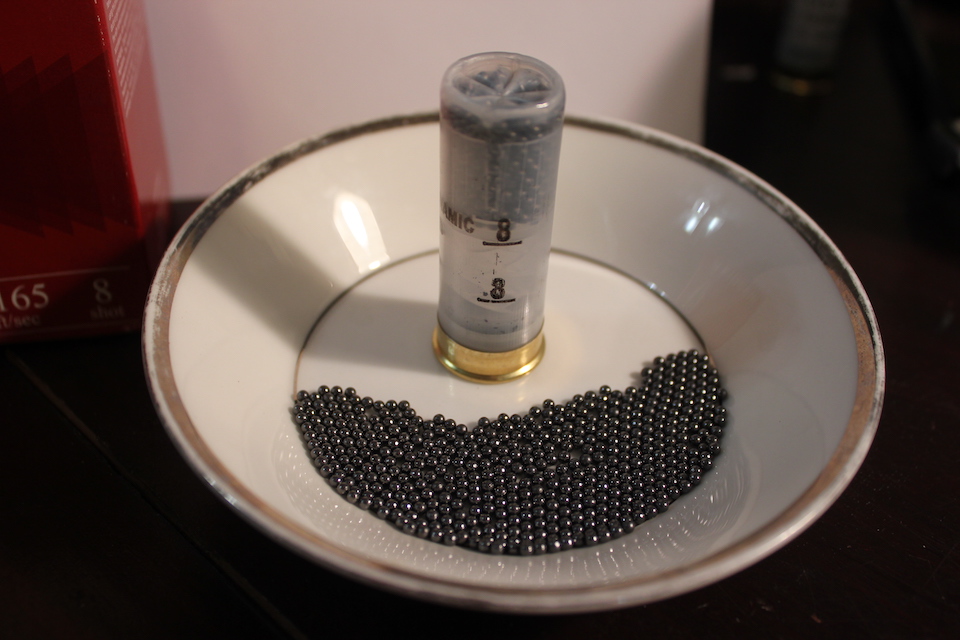 Everyone starts on the 16-yard line in American Trap. When you improve and win some tournaments, you are "rewarded" with moving back in yardage from the 16 yard line. The better you get, the farther back you go, until you get to the 27-yard line. For handicap events, you're squadded with people in your same or similar yardage. Trap shooters typically prefer a 1-1/8 ounce of #8 shot – more pellets, more hits. If you're a new shooter, you'll have plenty of time to figure out your favorite shell on the 16 yard line!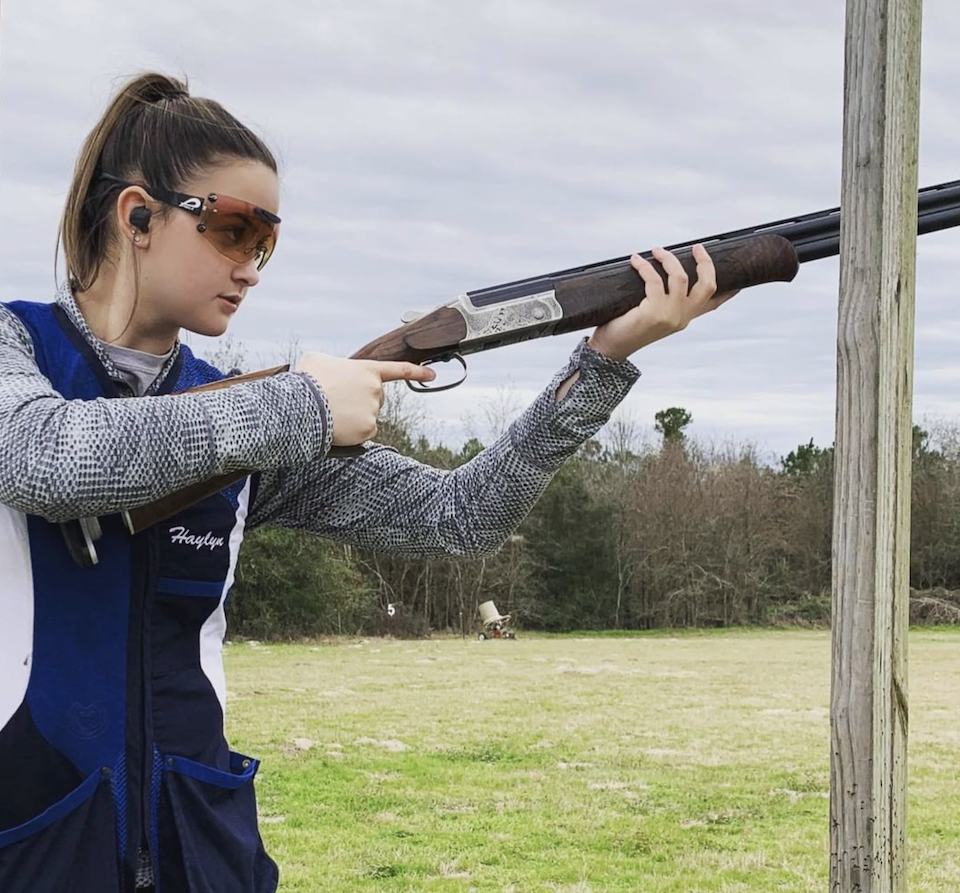 There are so many choices and combinations for this event and experienced shooters usually have their favorite. For new shooters, my recommendation is to get some #7.5s and #8s in a 1-ounce shell at 1200 fps or less and do some practice. See which ones you like best. If there are longer distance targets, #7.5s may give you the added confidence to hit them. With closer targets on a more wooded course, #8 shot will be great in any shell you choose. Check out this resource, with 69 choices on this page! If you can only choose one, I'd say #8s won't let you down. Top sporting clay lady shooter and Fiocchi ProTeam member Haylen Hanks from Huntsville, Texas, loves her #7.5 crushers. Haylen says they "crush" targets and more importantly, they are reliable! Here's the link to the National Sporting Clays Association.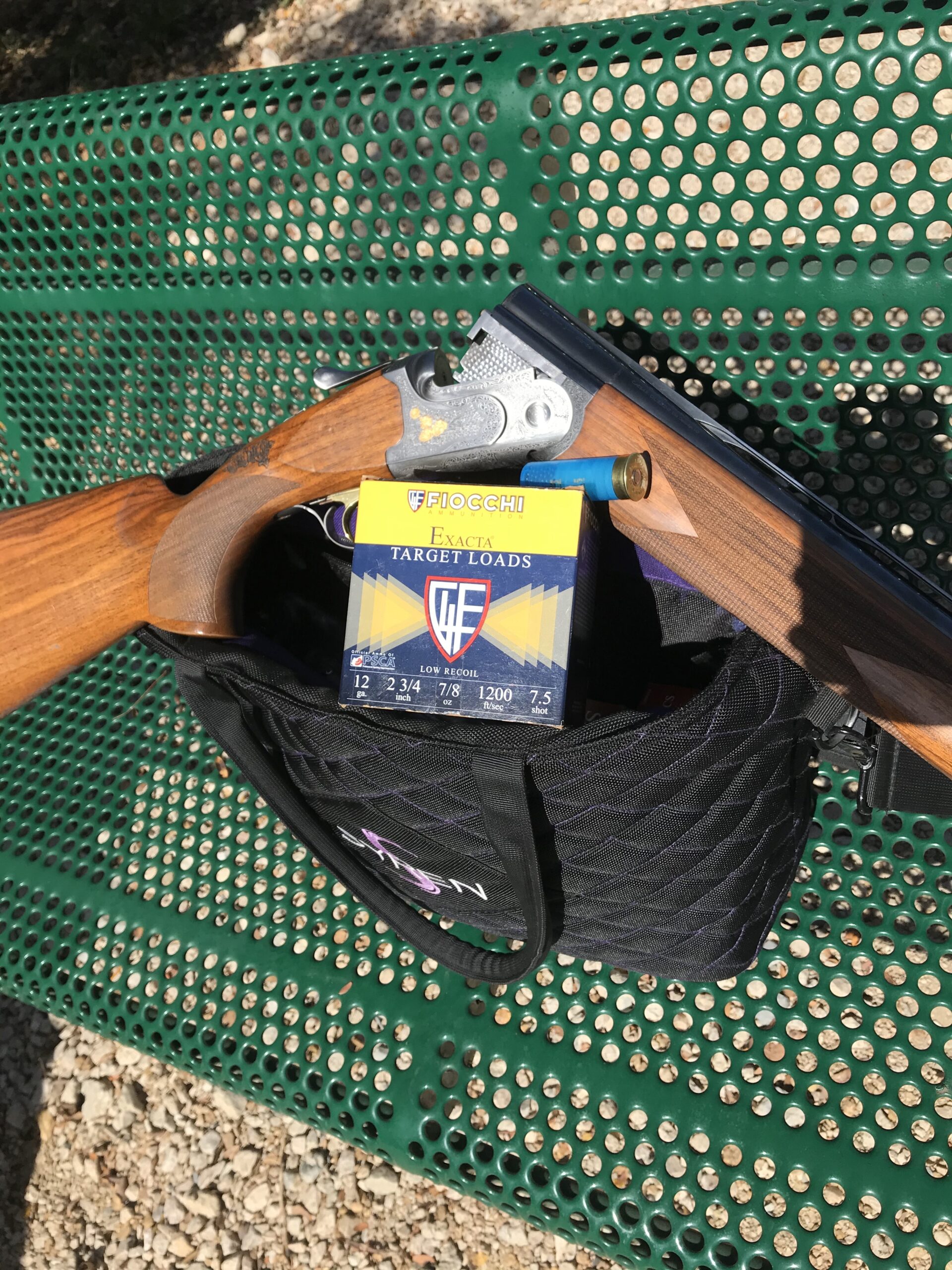 As a new shooter starting on the 16-yard line, grab yourself a box of #8 shot, and whatever speed you want. My personal recommendation would be to stick with 1 ounce, but I know that a lot of Trap shooters like a 1-1/8-ounce shell. It's up to you, but your shoulder will thank me in the long run if you stick to the 1 ounce. Besides, if the international shooters can hit faster targets with fewer BBs, then logic would say that would work for slower, softer targets too, right? Here's the ATA website for more information.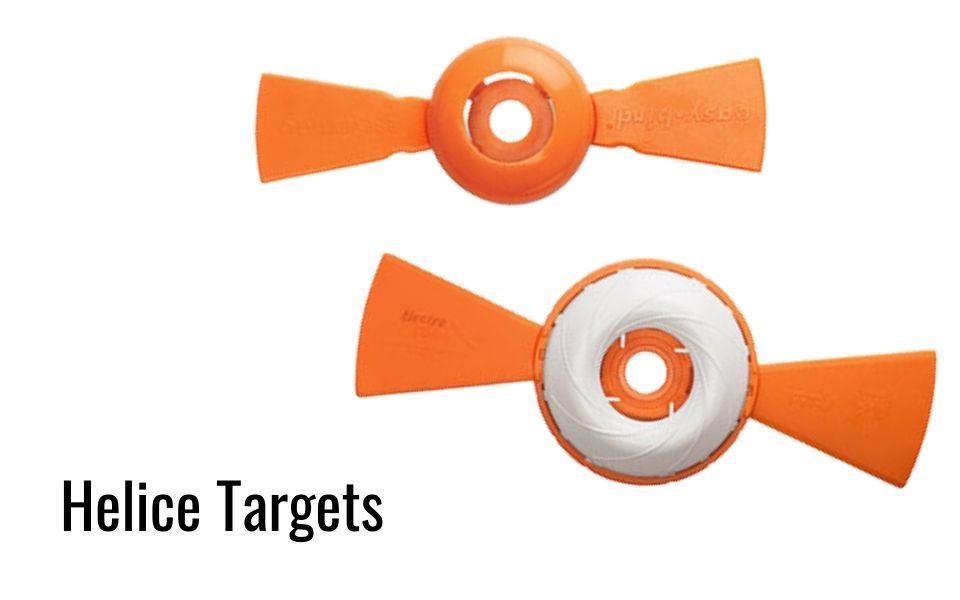 If you're not familiar with Helice, here's a nice little article in Garden & Gun Magazine that describes the sport. I met Fiocchi ProTeam member Shea Self when she was only 14 (many years ago). She confirmed to the world that she had arrived with her 2017 World Helice Championship. And not just the ladies champion … she beat ALL the boys, too, from all over the world! Shea said, "Fiocchi is hands down the most high quality shell I've ever used. It has enough power to crush a plastic Helice target, but is soft enough to shoot the shell all day. It helps me get a lot of practice in without killing my shoulder."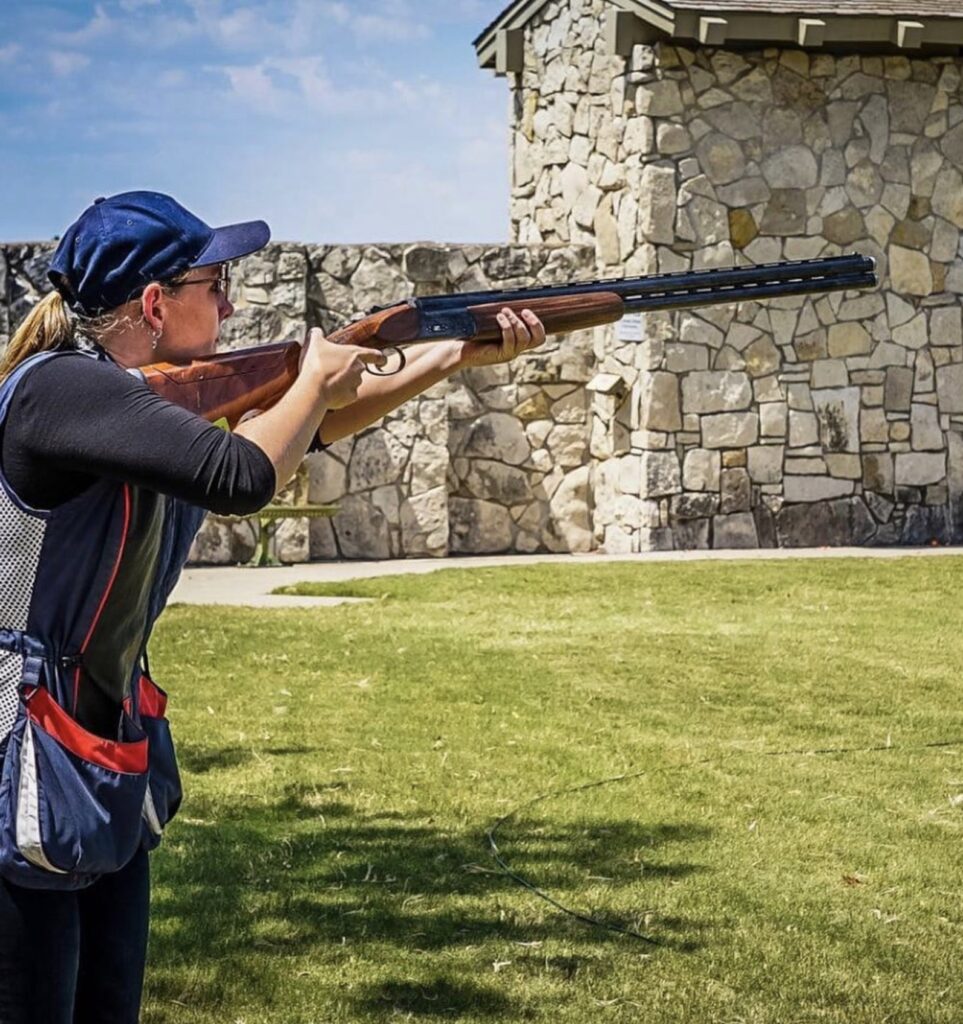 With the targets in skeet coming from only 2 places – the high house and the low house – and a clearly defined trajectory for each target, #9 shot allows for a lot of pellets in the pattern. Yes, the pellets are are smaller, but there are a lot of them and they don't have to travel very far so is ideal for this particular clay discipline. All 3 of the choices offered are 1200 fps or less, so no need to overdo it on speed. Check out the Skeet Association Website.
Shot Sizes for Hunting
For hunting, there are also a lot of choices and if you do a search you will find lots of charts that will give you recommendations on what to use, such as this one. There are also a couple of videos on the Fiocchi USA website that cover shotgun hunting.
Fiocchi has done a great job of giving you options on their site to narrow your search and even branded the boxes. There are, still, 21 options under Upland Game/28 gauge. As a beginner shooter, or just new to hunting, that's still a lot of choices to pick from. My advice is to call the friend who you're hunting with, or your guide/outfitter and they will have suggestions for what they like to use in the field. Also, check local game regulations. Some locations/preserves will have stipulations on what they allow for their birds. I've seen some birds obliterated by the shot, so it's good to check out what's going to set you up for success. Especially if you're like me, and like to eat what you kill.
Doing a bit of Internet research for that species and the area where you are hunting should help you narrow down your selection. When in doubt, buy a couple boxes (25 shells) of a couple of different shot sizes and speeds and see what works best in the field. It's not like they go bad (if you keep them dry) and you can never have enough ammo. For me, a good rule of thumb is the bigger the bird, the smaller the shot number.
Fiocchi offers even more information about shot size on its website, including big game rifle, small game, steel shot for waterfowl, 3-gun and cowboy action shooting, along with several loads for home protection! Fiocchi really can be your 1-stop shopping for all your ammo needs.
About Lynne Green

Lynne is on to her next adventure after over four years in Maryland with Caesar Guerini and Fabarm as the Brand Manager for Syren (a line of shotguns made for the ladies). She has attended dozens of demos and events and has been honored to get to meet and introduce hundreds of ladies and young girls (and lots of boys and men too) to all 3 brands and to shotgun shooting! Lynne has learned so much about shotguns – gun fit, eye dominance and mechanics – that shows her just how much more there is to learn. She now is doing marketing and branding consulting and also plans to stay active in the outdoor industry, do more hunting and sporting clays, shooting lessons and add some fly fishing to her repertoire. She'll be based in the Dallas Fort Worth area. View all posts by Lynne Green →