Girl of 10,000 Lakes: Raising an Outdoor Baby is Not What I Expected
Jenny Anderson, Girl of 10,000 Lakes, shares her story of adjusting to life as a new mom. Yes, like many new moms, it's not what she expected. Find out how she's raising an outdoor baby, in this article that was first published in Intangible Magazine, a publication by the Northland College Sigurd Olson Environmental Institute. ~ The Editors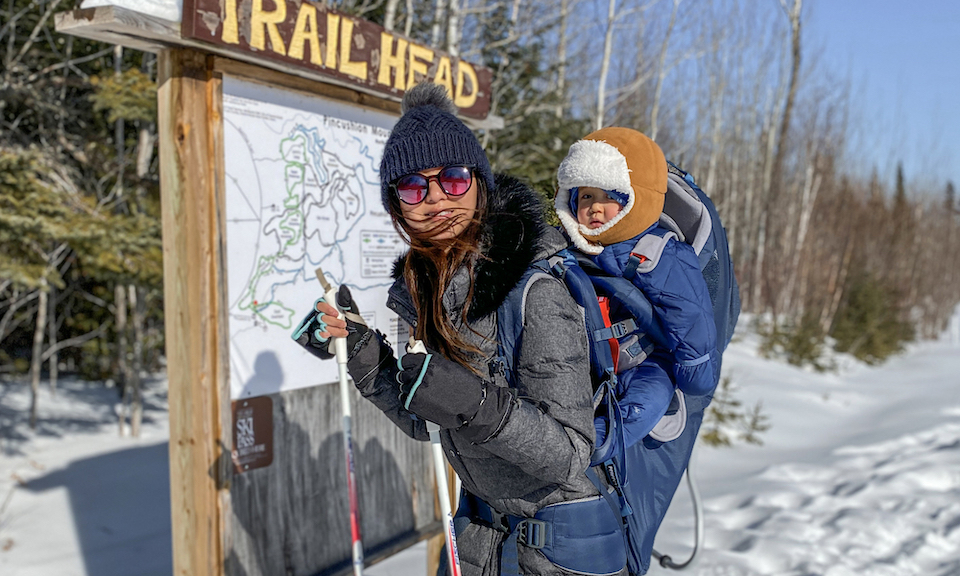 Raising an Outdoor Baby
I was in the Boundary Waters when I found out I was pregnant with my son. I often wonder if I'm the first person to have portaged a pregnancy test into the BWCAW. Carrying that little First Response pregnancy test in my canoe pack weighed heavy amidst my usual camping gear, but when I saw the result, my heart skipped a beat out of excitement and the realization that life would forever be changed.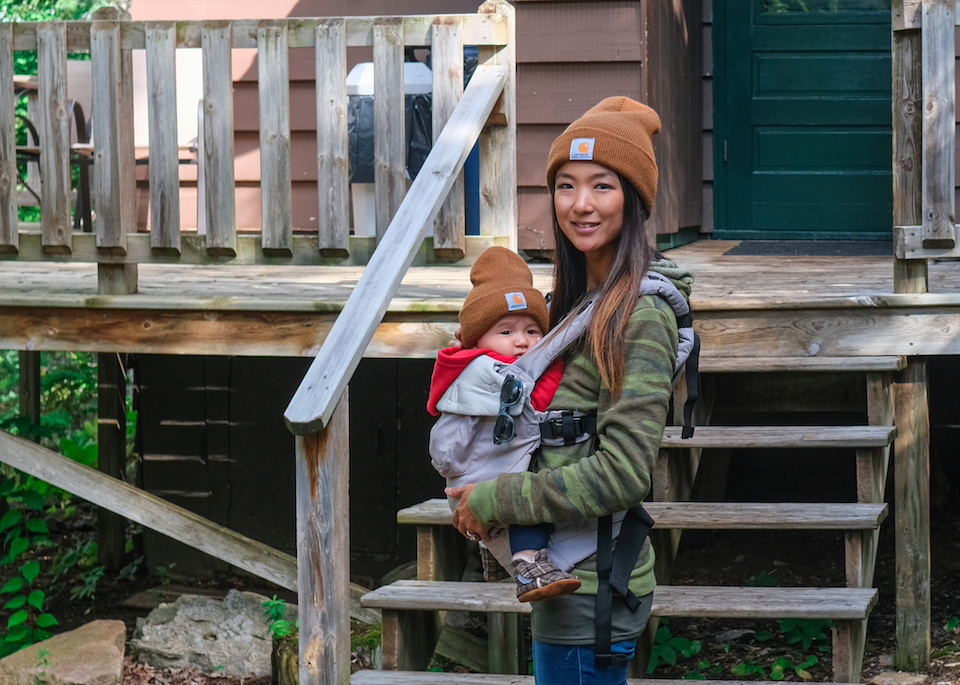 I stayed active during my pregnancy in an effort to be healthy and to prove that a pregnant gal can do it all. I went pheasant hunting, bow hunting for deer, and ice fishing every chance I got. Secretly, I thought exposing my unborn baby to the outdoors would somehow leave an impression on him.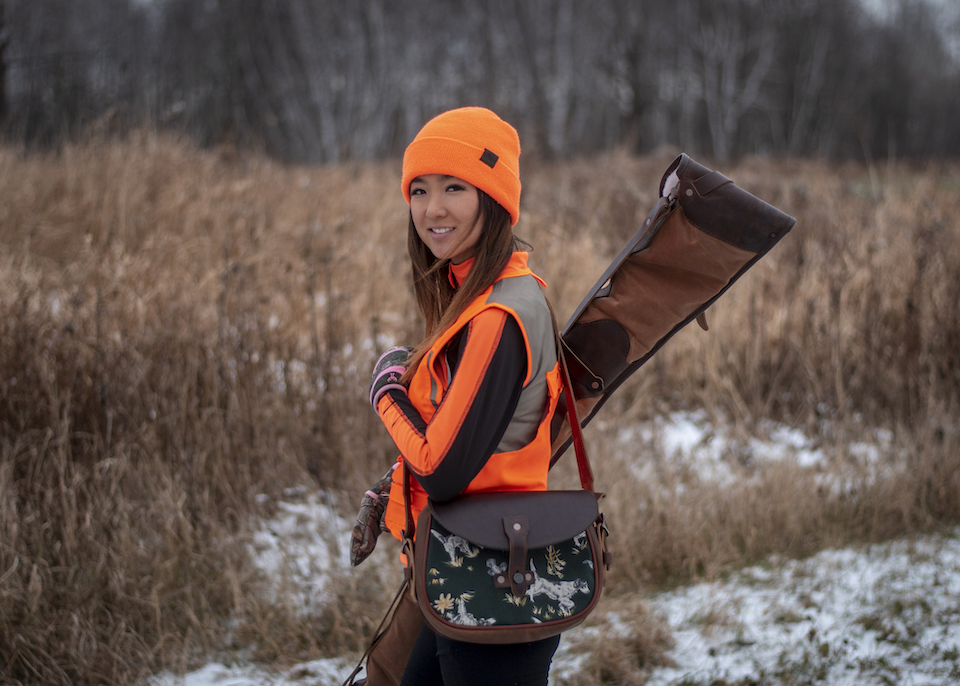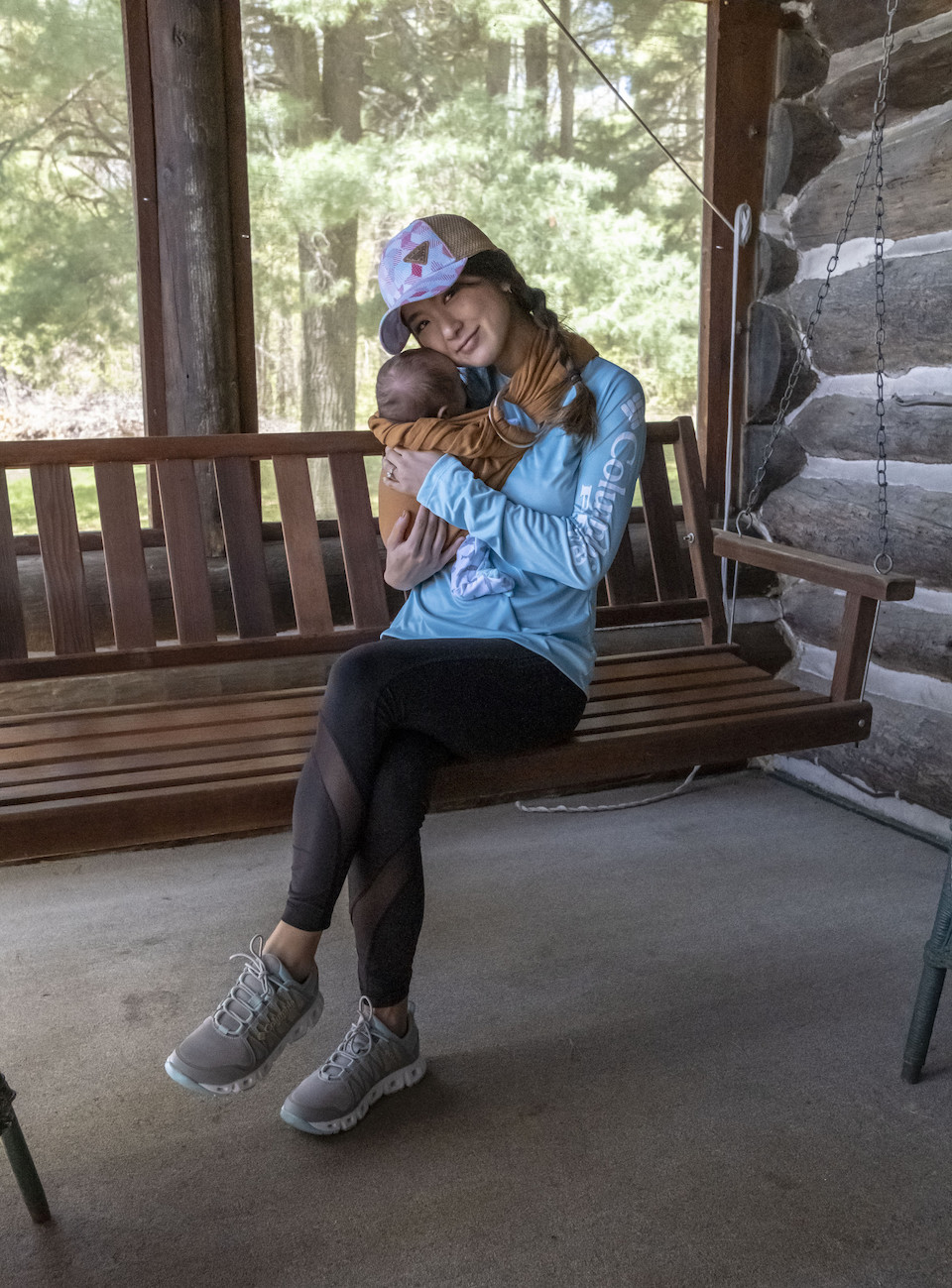 The first months of Harlan's life weren't exactly as I had envisioned. I was overwhelmed with joy and recovering from a C-section; emotions were high, my hormones were all over the place, and I was sleep deprived. I thought maternity leave would be filled with afternoon naps in a hammock with my baby, frequent trips to state parks, long hikes on my favorite trails, and plenty of fishing in the canoe. That was a beautiful dream. But, let's be honest, it required some adjustments.
Adjustment 1: Minutes can be as valuable as hours
When Harlan was 2 weeks old, I realized I needed to get fresh air away from the house. We went to our family cabin where I fished off the dock with Harlan napping next to me. I probably had my line in the water for a half hour before Harlan woke for his next feeding. But then, in the last 15 minutes, I caught a walleye and a bass! It was exciting and exactly what I needed. I went home with a renewed mind and spirit. It's amazing what a little bit of nature and "me time" can do for the soul.
Continue reading, Raising an Outdoor Baby is Not What I Expected from Girl of 10,000 Lakes here.
About Jenny Anderson

Jenny Anderson, known as 'The Girl of 10,000 Lakes' is a young mom, avid angler and outdoors enthusiast. Hailing from Minnesota, there are few places she'd rather be than canoeing in the Boundary Waters, ice fishing on Mille Lacs or enjoying lake life at the cabin. But her love for all things outdoors wasn't something always instilled in her. It's something she discovered later on in life and that's why she encourages everyone to take more detours, step outside your comfort zone and try something new outdoors. View all posts by Jenny Anderson →