Shopping and Syren: The 'Look' to Complement the Shotguns
Syren has created a beautiful website, a feast for the eyes – especially if you like the idea of shotguns designed by and made for women who hunt and shoot. We find that women who choose a particular brand of firearm also like to promote that brand through apparel and gear featuring logos and other imaging associated with it. For Christmas shopping for the Syren owner, we're featuring that look to complement Syren's lovely line of shotguns.

Sponsored by Syren USA
Get the 'Look' to Complement Syren Shotguns
The Vest
It's a must-have if you shoot a shotgun. A vest will be your best friend in the field – for holding shells, a few little things (think Chapstick, chokes, scorecards, etc.) and most importantly for protection of your shooting shoulder. I own one of these Syren vests, and believe me, they make a huge difference in comfort levels – especially since it's made by Castellani in Italy and meant to be form fitting to a women's proportions. In fact, there's a size chart at the ordering page. The vest is constructed of nylon/polyester and suede, with mesh netting. I especially like the contrast found in the stitching. It comes in black and Syren's signature purple. Price: $160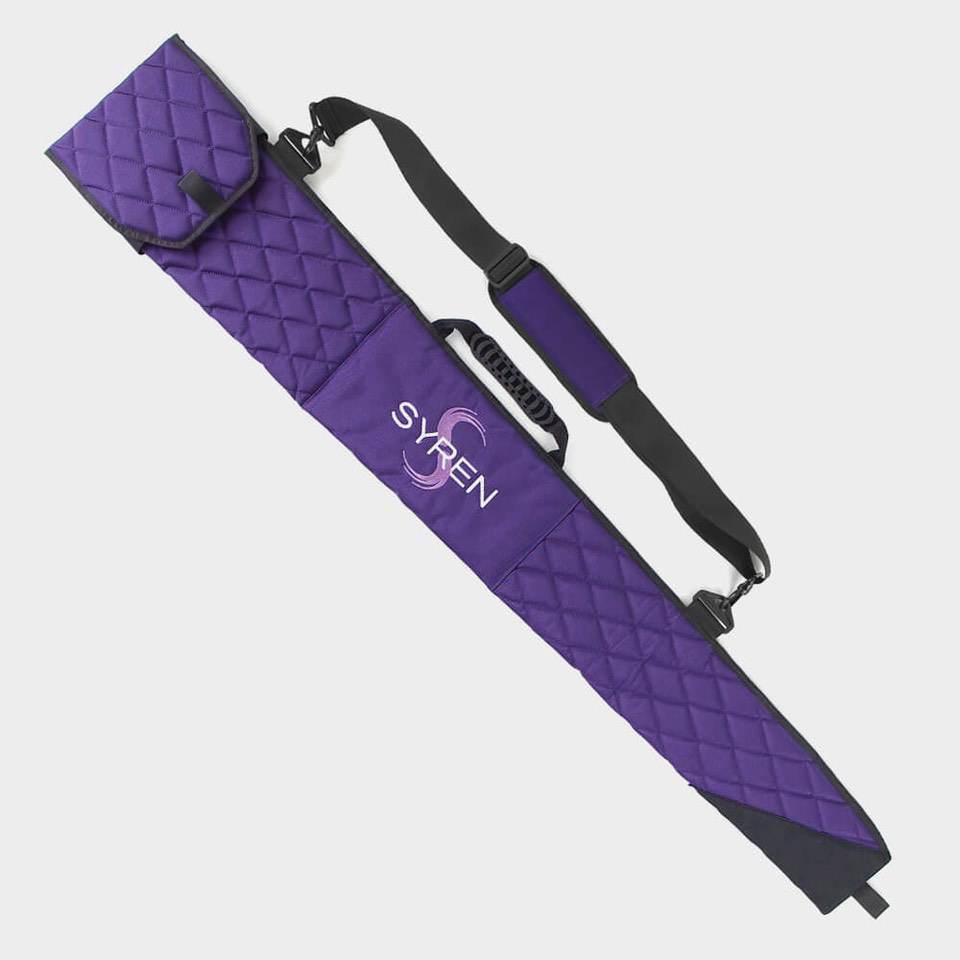 The Gun Slip
As stated on Syren's website, "We do not make accessories. We make essential equipment for shooters and hunters. Every piece of SYREN Gear is designed by shooters to perform flawlessly and last a long time." Boom.
This "forcing cone" gun slip is constructed from heavy duty 840 Denier nylon in a diamond weave pattern. It reminds me of a high-end, quilted piece of luggage made by a designer named Vera. Attention to detail has been woven into this design, including a removable security strap, fat padded shoulder strap, sturdy handle and a "stay open" end that won't flop shut when you want access to your gun. The slip comes in 50- and 52-inch versions. Makes sure you measure your gun with the longest choke attached before ordering a slip. Price: $90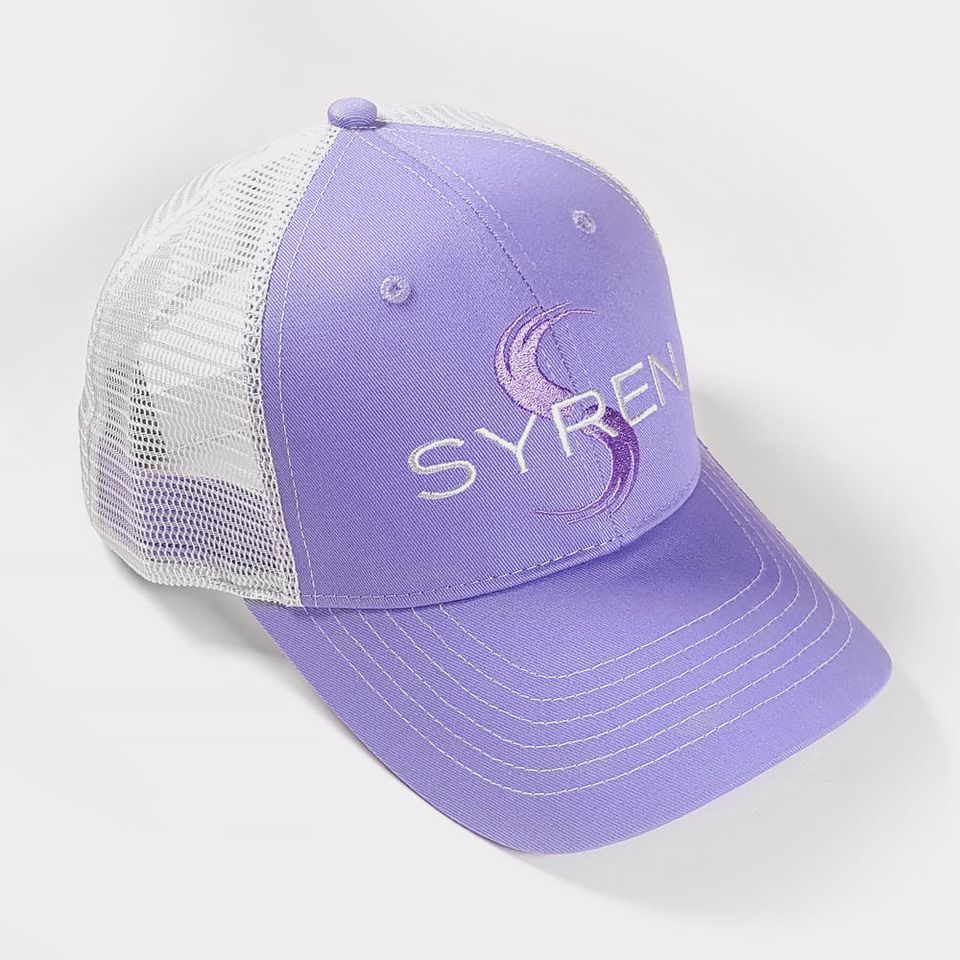 The Hat
It's an essential piece of gear when on the range. Shooters wear hats. You know why. Check out the variety of ballcaps, along with a visor, at Syren's online store. I like this light purple, 6-panel, mesh-back ball cap with the Syren logo on the front and the motto, "No More Compromises," on the left brim. That about says it all, especially when it comes to the fit and function of these shotguns. Hats come in black and purple options. Price: $20
Chokes Matter
Is the shotgunner in your life ready for another choke? Maybe it's time to treat your Syren owner to an extended competition Maxis choke tube, or a flush field SelectaChoke or an EXIS HP choke tube? And, there are more. There's always a need for more chokes and duplicate chokes, too. Check out Syren's fine line of choke tubes, which would make perfect stocking stuffers. You may also pick up a case for those chokes here.
Choke prices: $35 to $65
Case prices: $14 to $18
The Range Tote Bag
Again, hearkening to the popularity of the quilted look for bags, Syren offers a range tote bag that is made of 1680 denier nylon. In black, with the classy Syren logo front and center, the bag also heralds purple stitching and a purple interior. Padded carrying straps allow for easy transport of the bag when it's packed with up to 12 boxes of ammo. The bag designers didn't forget about pockets, either. There's a drink holder on one end, along with a small zip outside pocket. Inside, you'll find a big zip pocket and 2 small pockets opposite it. Price: $95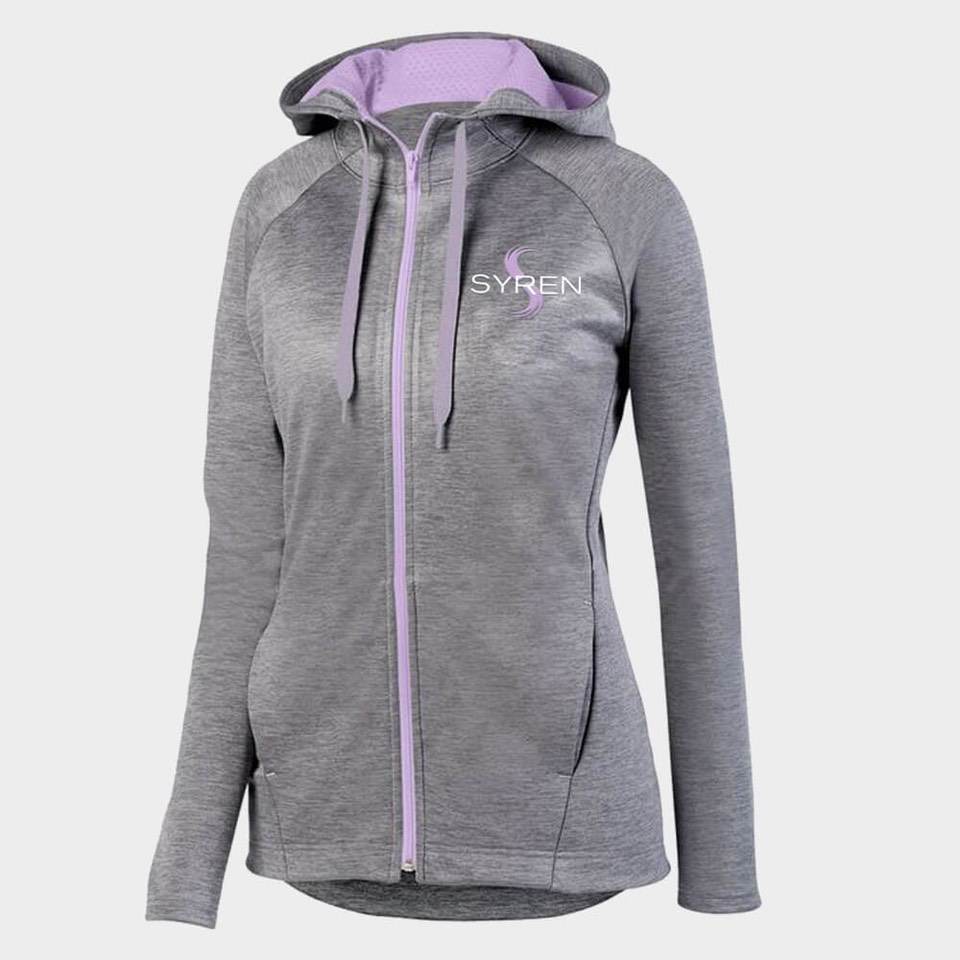 Tees, Polos and Hoodies
For everyday wear, or to include under a Syren vest, you can find a lovely collection of tees, polos and hoodies at the online store. From the vintage look to a bit of bling with rhinestones, from zip-up hoodies to pullovers, they're all here. Prices: From $30 to $59
Don't Forget the Syren Shotgun
If you don't yet have a Syren shotgun (or if she wants another model), Christmas is a great time to take that special person shopping for the perfect sporting or hunting gun. Syren offers a dealer locator resource, so you can get to the store and get the gun.
Visit Syren online.
About Barbara Baird

Publisher/Editor Barbara Baird is a freelance writer in hunting, shooting and outdoor markets. Her bylines are found at several top hunting and shooting publications. She also is a travel writer, and you can follow her at https://www.ozarkian.com. View all posts by Barbara Baird →