Skip's Tips for New Handgun Owners: Concealed Carry Methods
Women's Outdoor News and Avery Skipalis bring you a video about the different ways to carry a concealed firearm. Having a secure and rapidly accessible way to carry your handgun is paramount to being a responsibly armed citizen. Concealed carry methods will vary based on the individual and attire choice. In the fifth video of our series, we talked about how to purchase ammunition. Now we're moving on to different ways to carry a concealed firearm.

Sponsored by GLOCK
On-Body Carry
Just like the name implies, this method is when the handgun is carried on your body. This is the most secure and most popular method of carrying concealed. On-body carry can be accomplished in a variety of holsters. Choose a holster that provides solid firearm retention, while also offering maximum concealability. Kydex is a great option for holster material because it doesn't degrade like leather, which can over time become a safety hazard.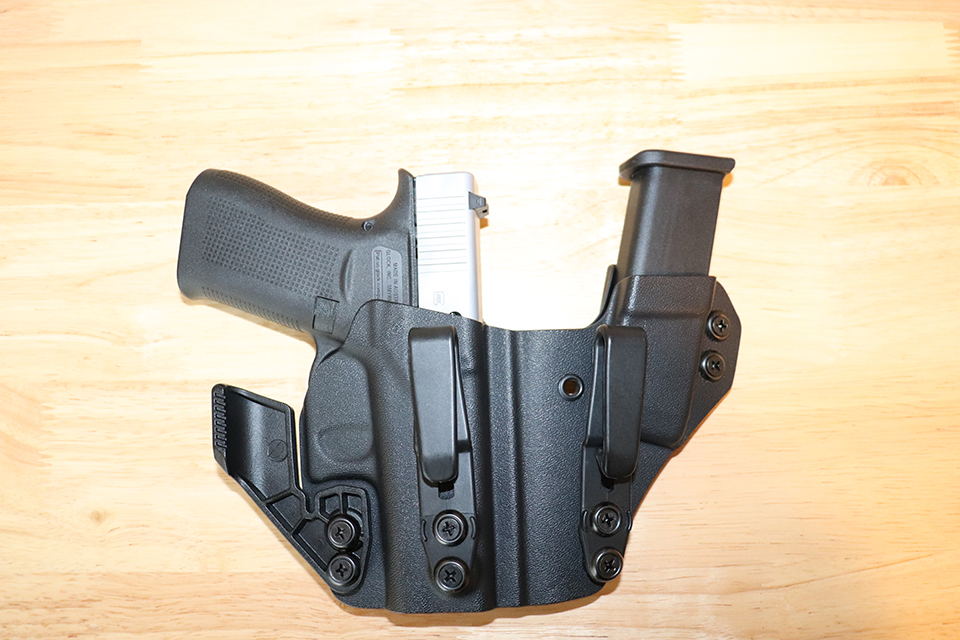 Holster positioning will vary based on the individual. Find a position that offers a fast, efficient draw stroke, while minimizing printing. Printing, an informal term used in the concealed carry community, simply refers to showing an outline of a concealed carry gun on one's shirt.
Appendix carry is a common choice for individuals that carry larger firearms. A belly band holster can be used for this method of carry.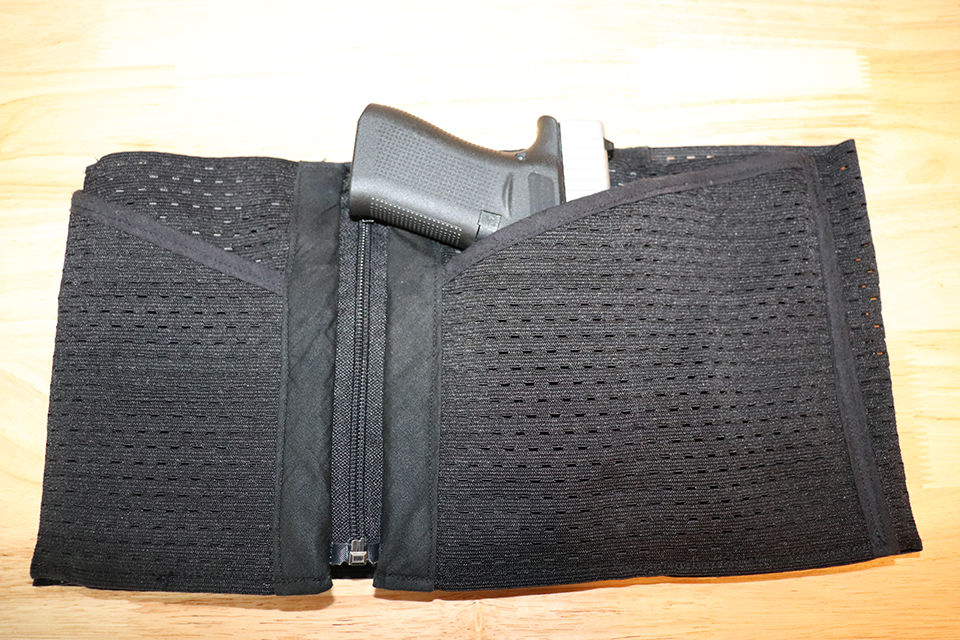 Wearing a sturdy belt is crucial when using a belt-mounted holster. The rigidity will aid in concealment and prevent the firearm from sagging.
Off-Body Carry
There are times when attire or comfort level doesn't permit for on-body carry. For these instances, off-body carry may be the desired method. Off-body carry is when the firearm is carried in a manner that isn't affixed to your body.
Concealed carry handbags and backpacks are some examples used with off-body carry. These concealed carry bags often have dedicated compartments or sections for your handgun. This ensures that your firearm is in the same location at all times, and provides a consistent draw stroke. Additionally, this prevents other items carried inside your bag from getting in the way or creating a safety hazard when you draw your firearm.
The most important thing to remember when off-body carrying is to always maintain positive control of whatever accessory that your firearm is in. If you plan to off-body carry, ensure you train with the bag that you will be carrying. This includes both dry and live fire. If the bag is causing you to be slow and inefficient, you may want to reconsider your carry method.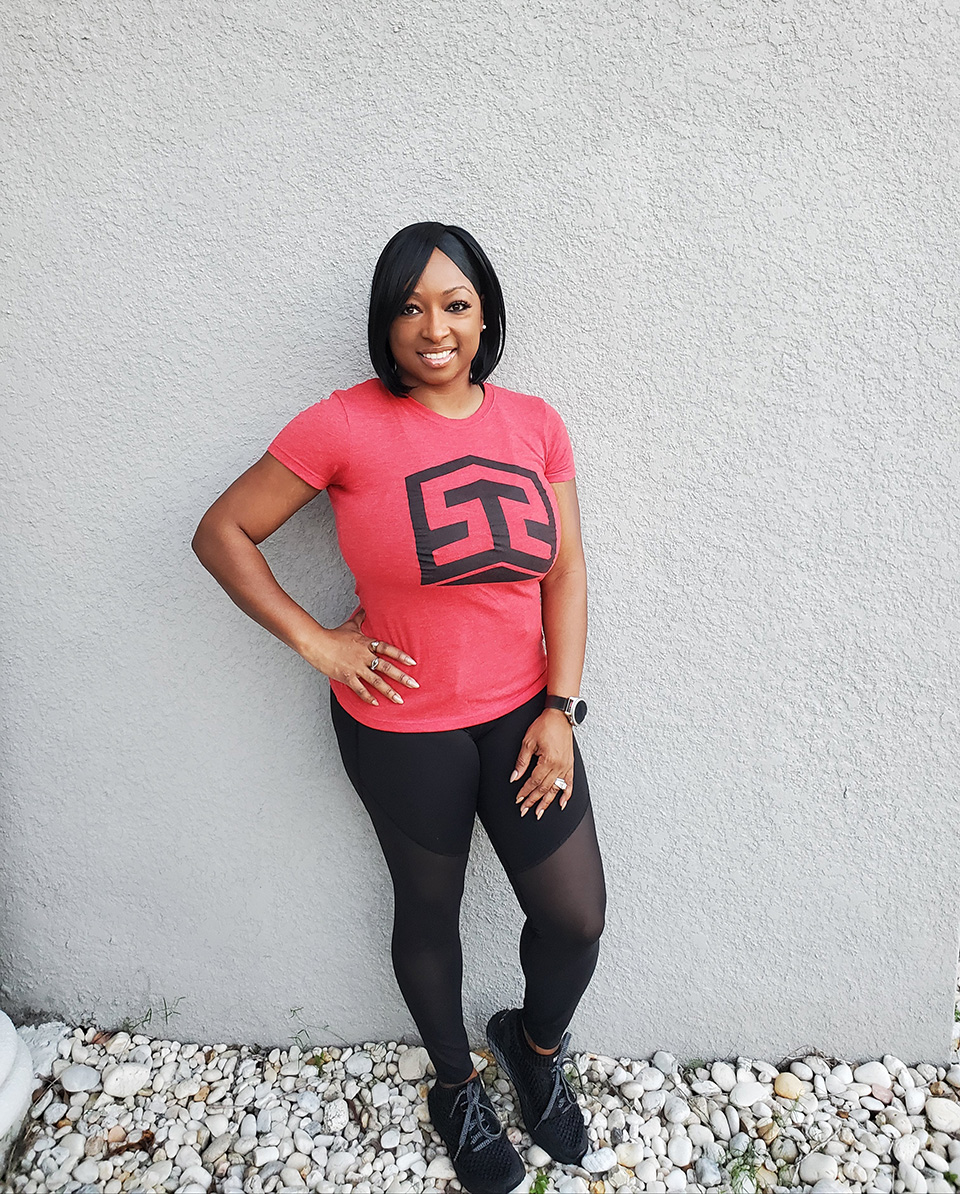 Final Thoughts on Concealed Carry Methods
Whatever method you choose, ensure it is safe and well-thought-out. Test your carry method in both the comfort of your own home and on the range to confirm it works for you, before solidifying your choice. Quality holsters and bags can also be expensive, so you may want to evaluate products your friends and family already own before you make a purchase.
About Avery Skipalis

Avery Skipalis is the owner of Skip's Tactical Solutions, an organization that focuses on empowering women, men and children to make sure that no one else becomes a victim. She gained her firearms experience from the military where she's been a military firearms instructor for 10.5 years. She's also a certified NRA rifle and pistol instructor and Glock Advanced Armorer since 2015. She's attended Sig Sauer Academy, FNH, Special Operations Command Armorers courses as well as multiple Advanced Shooting Schools across the United States. She resides in Florida with her husband and 2 kids. She's currently serving in the United States Air Force and loves sharing her passion with others. She thinks it's important that women also feel like they're in control of their own safety. View all posts by Avery Skipalis →