The Benefits of Shooting Suppressed
Fighting the noise and shooting suppressed are movements gaining attention from shooters and hunters across the country. Here are some of the benefits of shooting suppressed.

Sponsored by SilencerCo
Shooting Suppressed
Keep the Noise Down
Shooting with a suppressor protects your hearing. The most significant benefit of shooting suppressed is obviously noise reduction and the prevention of long-term hearing damage. Shooting with a silencer not only protects your hearing, but also, it protects the hearing of anyone in your vicinity. According to the American Suppressor Association, "By decreasing the overall sound signature, suppressors help to preserve the hearing of recreational shooters, hunters, and hunting dogs around the world. Even the most effective suppressors, on the smallest and quietest calibers (.22 LR) reduce the peak sound level of a gunshot to between 110 – 120 dB."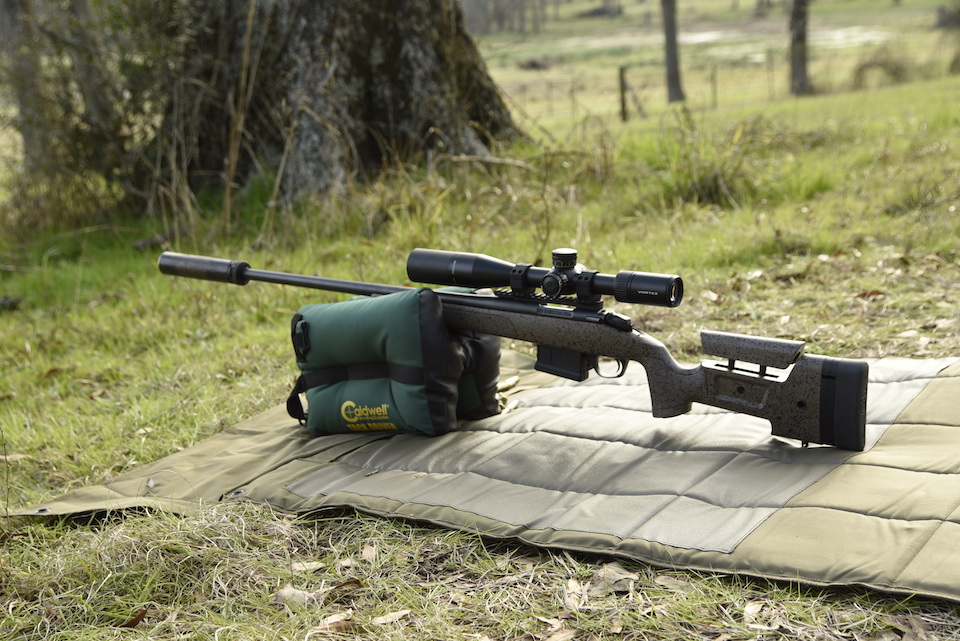 Studies show that the majority of hunters never wear hearing protection, and almost half of all target shooters don't wear hearing protection either. A significant accomplishment for SilencerCo is that all of their suppressors are hearing safe with a muzzle average of less than 140 dB. As a hunter, I realize the importance of using a suppressor in the field; it allows you to hear what happens after making shots. Also you're likely to spook less game and remain situationally aware – since you are still able to hear after firing a shot.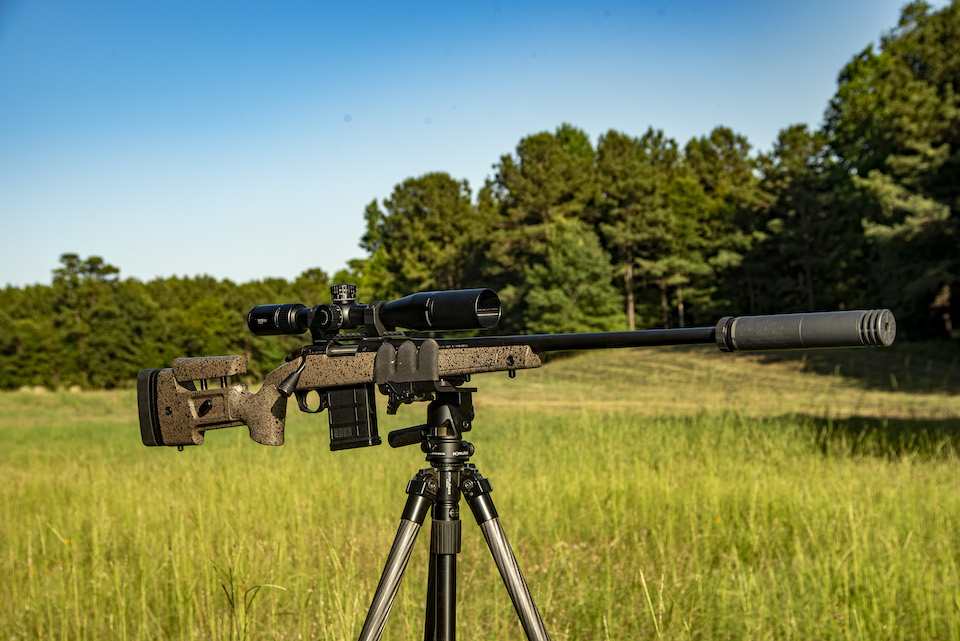 I've experienced firsthand how using a suppressor while hunting can improve a trip. While hunting hogs at night (with suppressors, of course), my husband and I shot hogs on 1 side of a field, then went to the opposite side and shot even more hogs (that were not spooked largely due to the prior shots being suppressed).
Experience Improved Accuracy
Similar to a muzzle break, suppressors reduce recoil by offsetting the gas pressure that normally pushes the firearm back. Scaling down sound levels should allow for less of a tendency to flinch when anticipating a shot, which therefore leads to better shot placement. The decreased sound and recoil may benefit a shooter when it comes to accuracy. You're going to perform better overall because you're more stable and focused on the target, instead of the noise and kickback.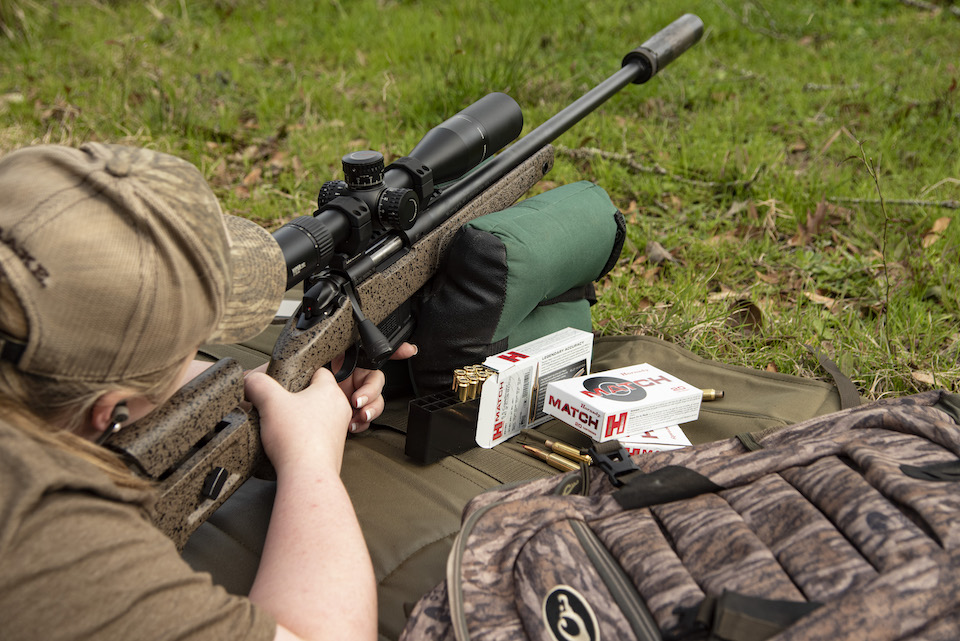 Little to No Flash
When hunting at night with thermal or night vision without a suppressor, you will often experience a flash of light from the muzzle. Using a suppressor almost completely eliminates muzzle flash, which can help optics perform better and allow for faster follow-up shots as well.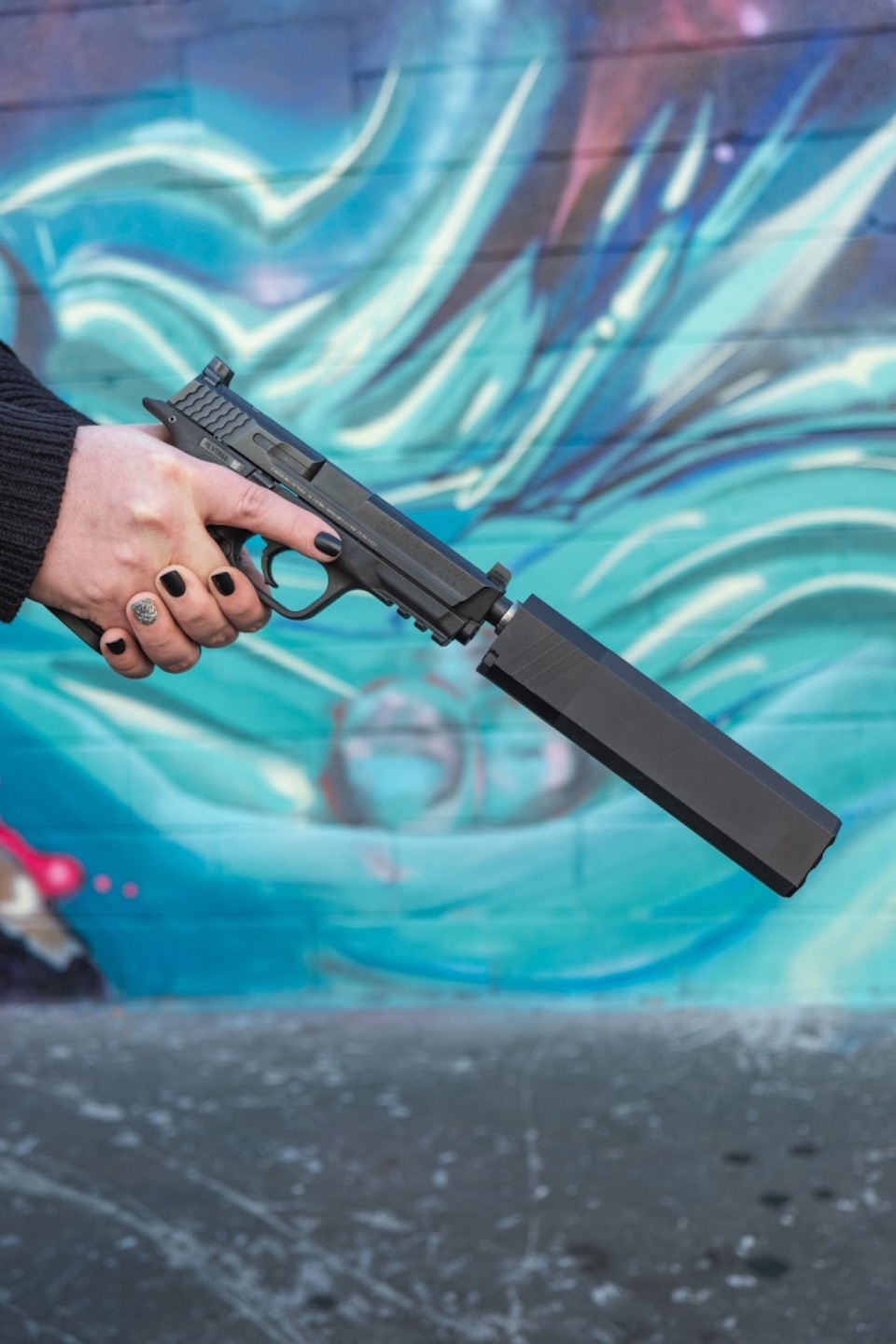 Cool Factor
Everyone knows guns instantly look cooler with a suppressor. As a gun connoisseur, I love tricking out my guns and making them look good. The cherry on top of each firearm is always my favorite suppressor; it's a necessity. I love that there are a variety of options to choose from.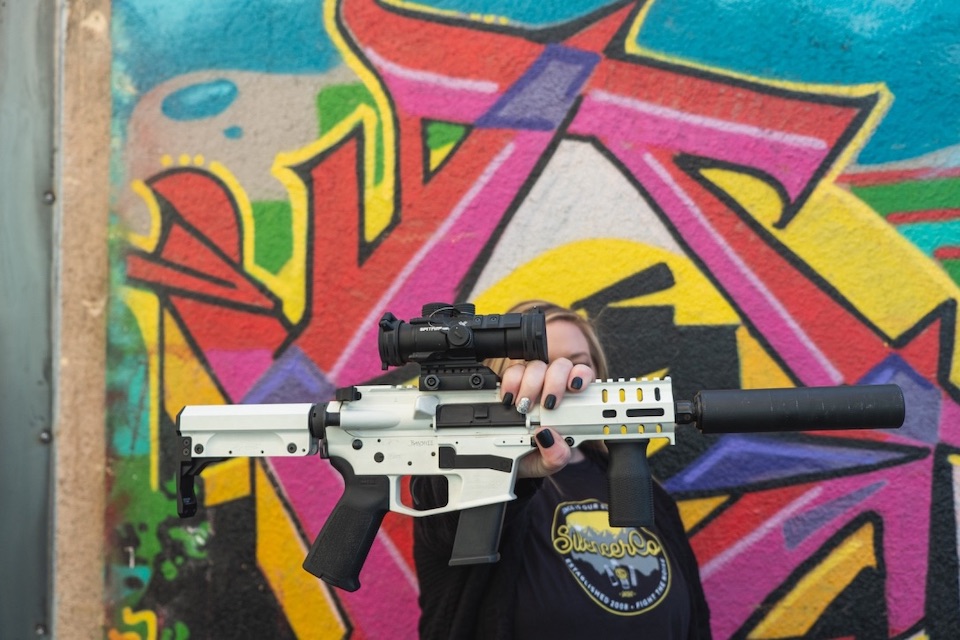 The diverse options available from SilencerCo allow me to deck out each one of my guns to a T. I have a specific suppressor I use for hunting on my bolt-guns: the SilencerCo harvester (MSRP $724). I use my SilencerCo Omega 36M (MSRP $1187), in the short configuration, primarily on my AR-pistol. The great thing about the 36M is its versatility; I can shoot it on almost all of the guns I own, since it can be used on anything from .22 Hornet up to .338 Lapua. There are suppressors made for specific applications, as well as those which are versatile and can be used for a variety of different applications. You get to choose what suits you best for how you plan to use it.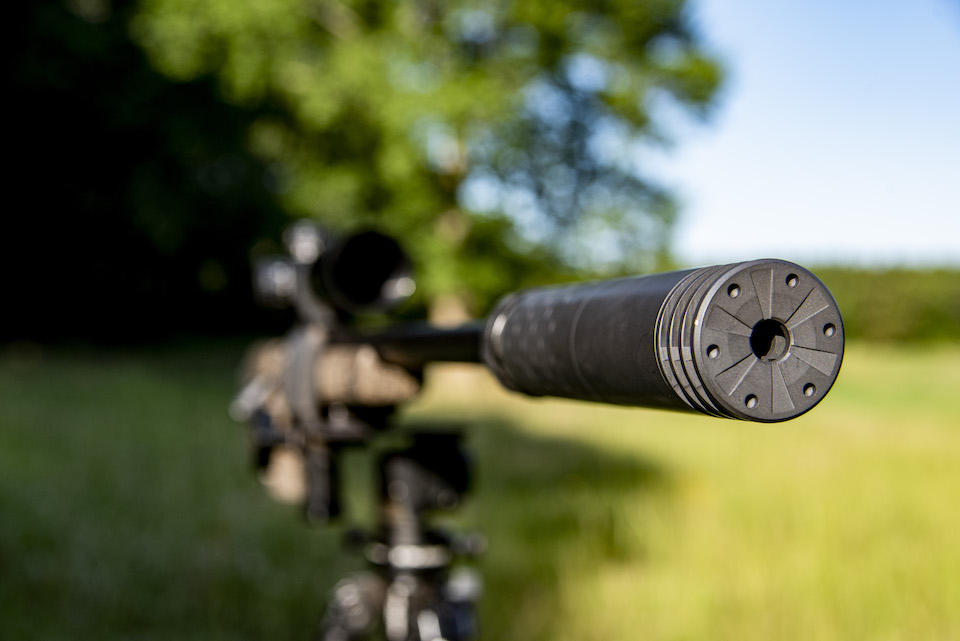 Having a sharp-looking rig customized to your specs can definitely boost your confidence as well. A confidence boost might be just what the doctor ordered for a new shooter to get out there and be less intimidated by shooting for the first time.
Once You Go Suppressed, You'll Never Go Back
Overall, suppressors increase usability of firearms and make them more fun to shoot. If you have more fun while shooting, what is stopping you from practicing more? Shoot longer and reap the benefits of a less concussive effect. Protect your hearing and the hearing of those around you, enjoy improved accuracy, spook less game in the field, improve communication and look good doing it.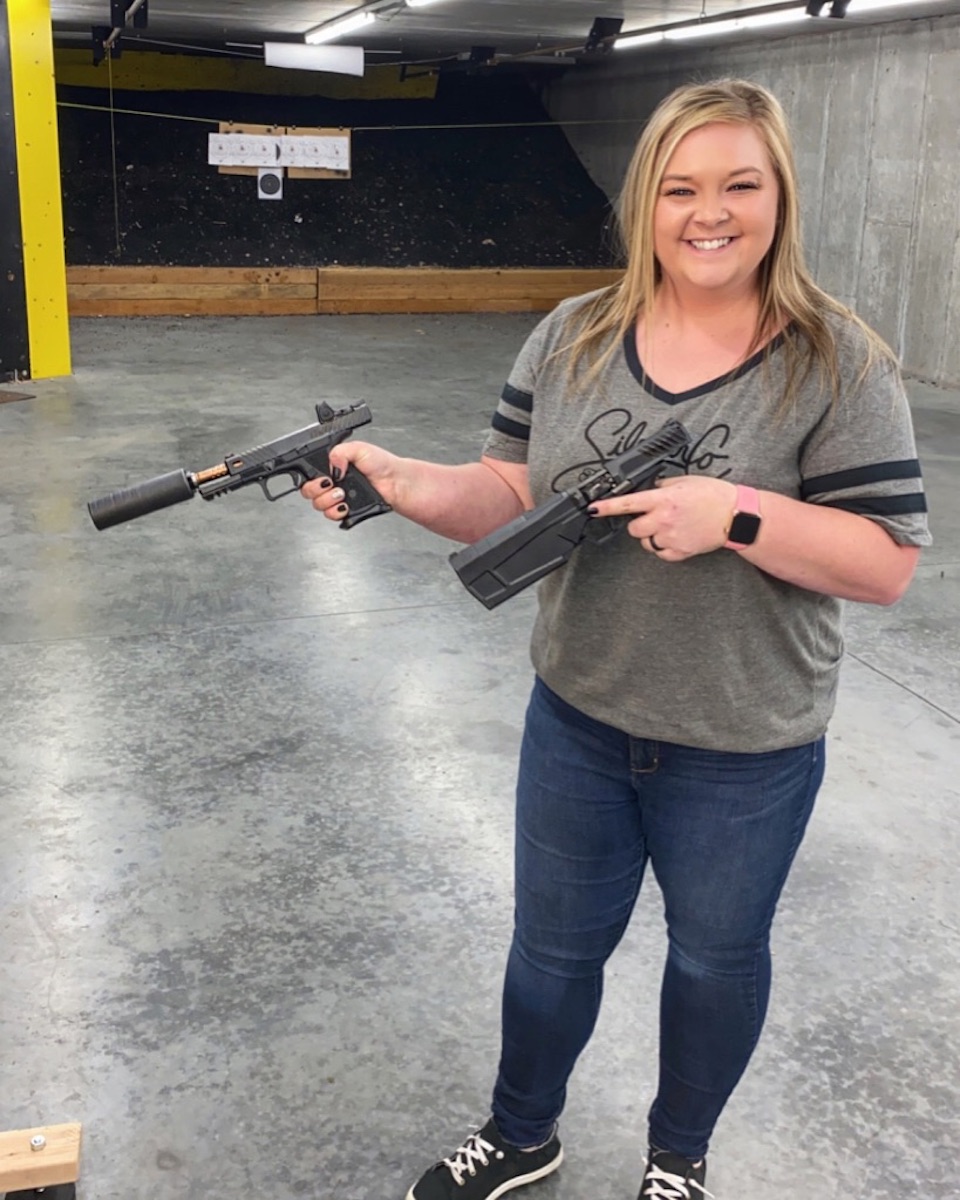 As you can see, I'm spoiled to the benefits of suppressors, and hope I rarely have to shoot or hunt without one ever again. If you've never used a silencer, I encourage you to check out shooting events near you that offer opportunities to shoot suppressed, or go to a range where you can rent an NFA item. Test one for yourself, you won't be disappointed.
After you shoot suppressed you'll wonder why in the world you ever shot without one. Silencers are shooter-friendly and are, without a doubt, exceptional additions to any firearm. Guns don't have to be loud, and if you're ready to take your shooting experience to the next level, it's time to get a suppressor of your own.
About Brooklee Grant

The great outdoors has always been a mainstay in Brooklee Grant's life. She grew up hunting whitetail and fishing in the Pineywoods of East Texas. Ever since childhood, her life has revolved around being active in nature, and not a day goes by that she's not thinking about hunting. She is a duck hunting fanatic; in fact, in the fall, you might just catch her trying to squeeze in a hunt before work. When she's not busy chasing deer or ducks, she enjoys hunting turkey, feral hogs, and dove. She also casts the occasional line for big bass. She and her husband enjoy building guns and target shooting (including long range shooting). Brooklee is active in her church and community. She belongs to many wildlife conservation organizations and is the social media committee chair at the Texas Outdoor Writers Association. In her spare time, Brooklee settles down to cook, garden, write and spend time with her friends and family. View all posts by Brooklee Grant →