Walther Airsoft Pistols for Your Christmas Gift Giving
My friends are getting frantic. They want to buy guns and they are thinking (in states where this is legal to do) of buying guns for their daughters. There's a big problem, though. The guns are gone. Ammo is nonexistent. So what should they do? I recommend getting these new shooters started with Walther airsoft pistols.

Sponsored by Walther Arms
Why Train with an Airsoft Pistol?
For training, it's tough to beat the real-life feel of an air pistol that comes with this type of quality. Walther offers a line of adult air pistols that replicate Walther's handgun designs – especially the grips and frames of the very Walther guns that people compete with and carry for personal defense. You can find airsoft pistols in the same models as the Walther PPQ, P88, P99 and PPK.
Currently, during this holiday season that we're inching into, you can't find these airsoft guns at the Walther website, but you can find them at the Umarex Airguns store.
All of the air pistols from Walther replicate the real deal, except for the inner workings and the fact that they fire bbs, not bullets. They come with the same grip and feel, some blowback and a drop free magazine (or 2).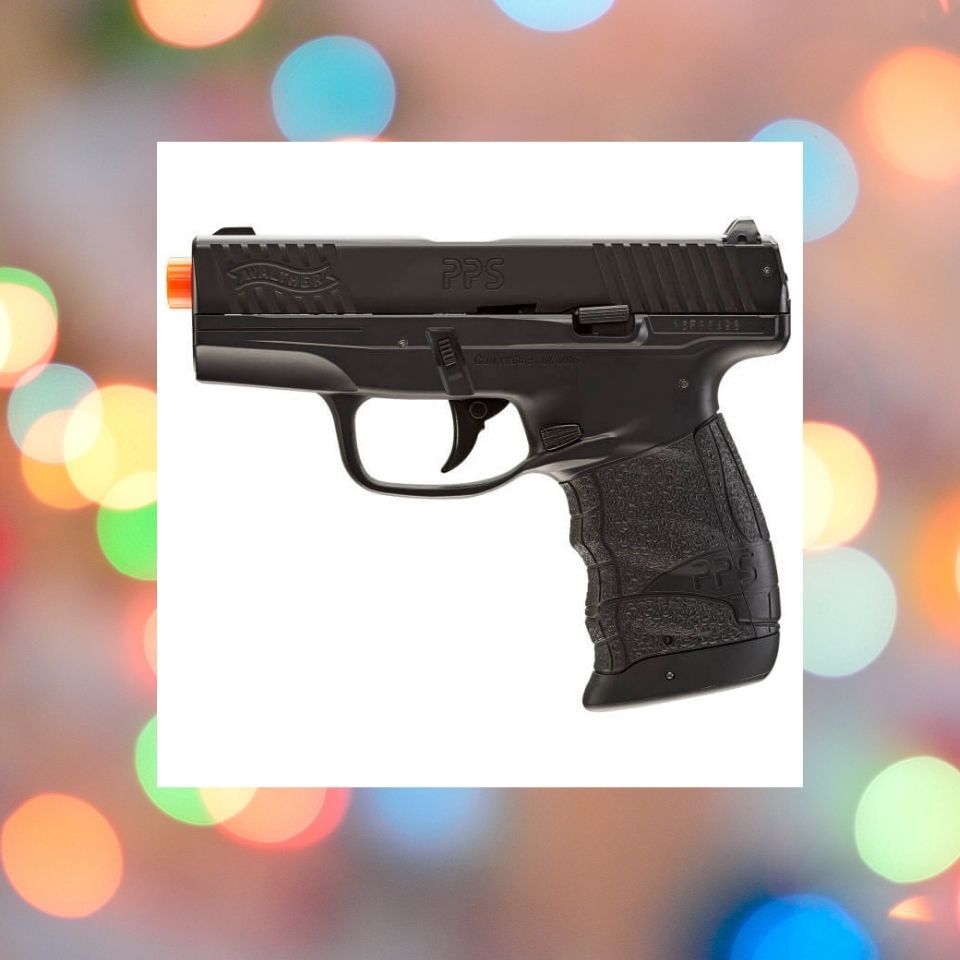 If you own a PPS M2, this is the air pistol for you. It'll even fit in your holster.
MSRP: $74.95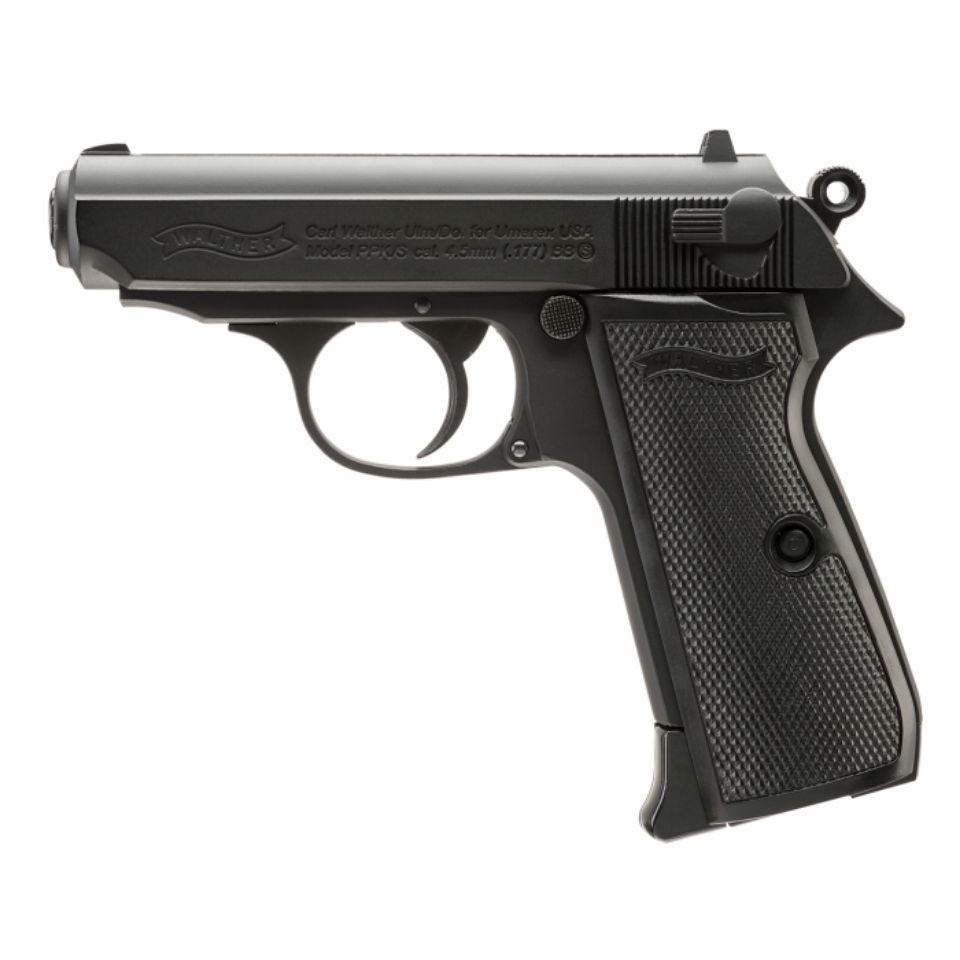 Iconic and James Bondish, this little number is the perfect training tool for Walther .380 enthusiasts. Train like you carry with this number, for a lot less than target ammo.
MSRP: $85.60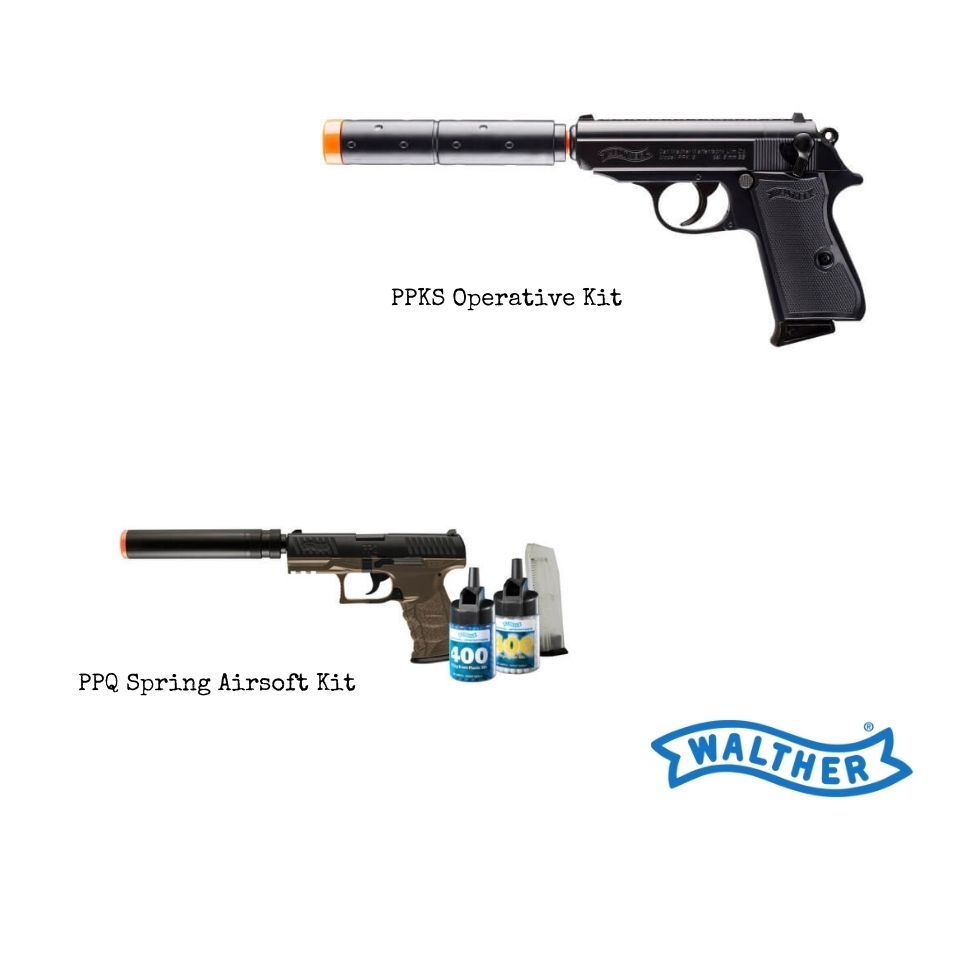 Walther PPK/S Operative Kit-Black (with faux silencer)
Although the faux silencer doesn't do anything but add "cool" to the look of this set-up, the Walther PPK/S operative kit comes with 2 magazines.
MSRP: $19.99
Walther PPQ Spring Airsoft Kit DEB
This 1 gets a 5-star review. It comes with a detachable compensator and 2 magazines (85 round reservoirs). It also comes with 400 6mm blue BBs and 400 6mm nightglow bbs.
MSRP: $29.99
At the time of writing this post, these Walther airsoft pistols were available from Umarex. Check back to see if any of the others – they offer 13 variations – have been stocked.
You'll also need to buy the following items for these airsoft guns:
Elite Force green gas canister (MSRP: $11.99)
Airsoft bbs (MSRP: $13.99 to $22.99)
You might want to buy a helpful accessory, too – the Walther airsoft speed loader for $5. It will hold up to 100 6mm BBs.
Don't Forget a Holster
Walther offers an entire video series featuring types of holsters for gun owners. Any of its airsoft pistols will be compatible with the same model's holster. In fact, Walther lists some of its favorite holster makers at this resource.
Training with a Walther Air Pistol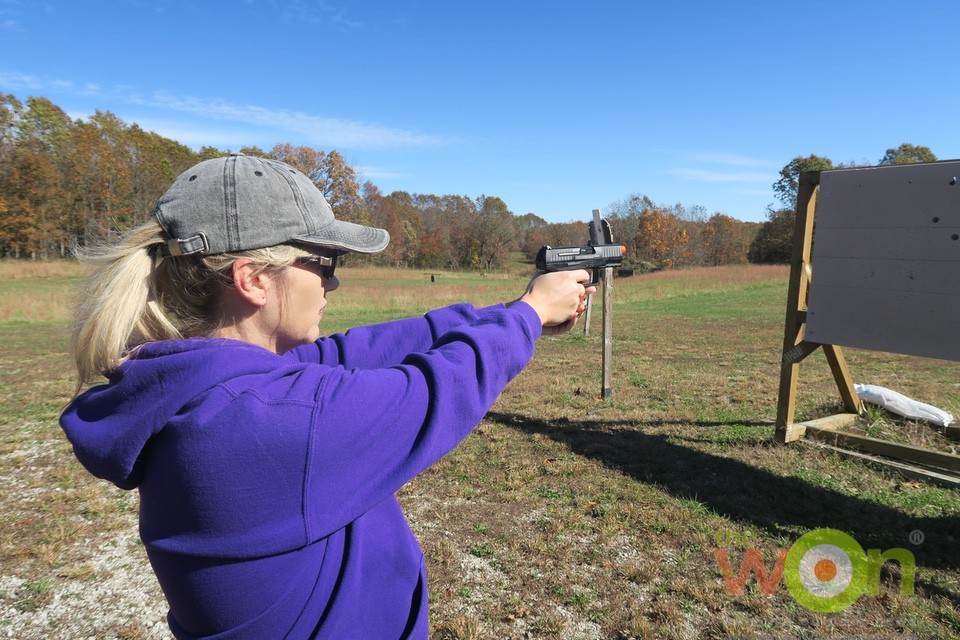 Earlier, we introduced you to the #WaltherCQT Airsoft Challenge. Since then, I took the Walther PPQ airsoft pistol out to the range for a session with the ladies of the Sunshine Shooting Club. They always seem to be complaining about ammo shortages.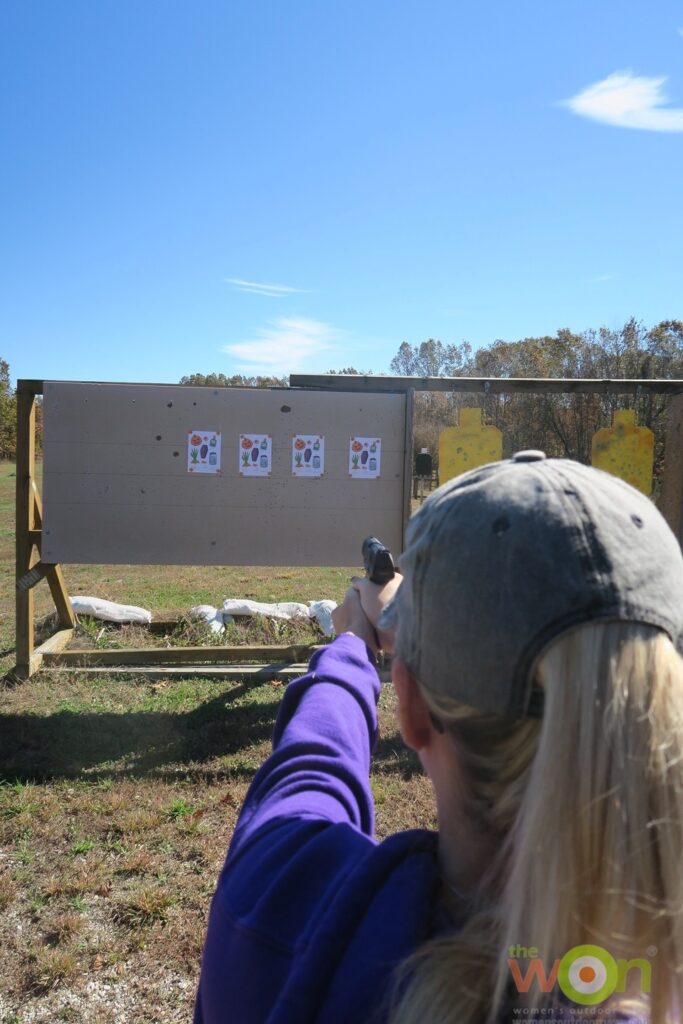 The women shot some targets offered by a pal of our, Gun Goddess. In fact, she always is coming up with new, often seasonal, target ideas that you can download and print for free. The winner of this challenge took home a huge gourd or squash – we're not sure. Since we shot all the pumpkins onsite, we only had the gourd/squash left for a prize.
It was fun to throw some bbs downrange, and I could imagine that with a little creativity, you might play holiday Bingo on the range, or offer your own competition at a family event. With firearms safety measures enforced, and safety glasses for all, it could be a fun time – especially if you come up with a better prize than an old rotting vegetable.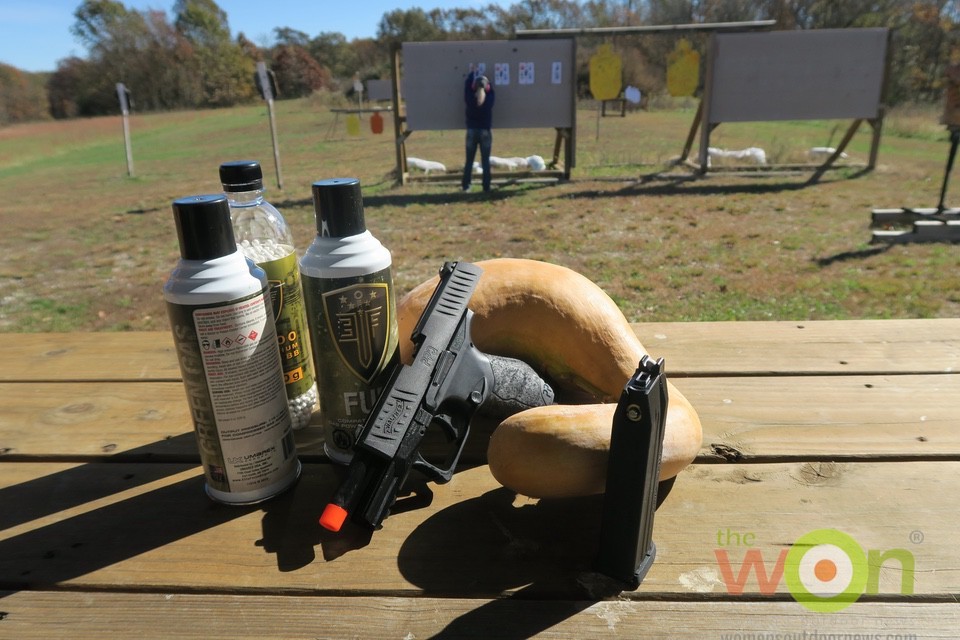 About Barbara Baird

Publisher/Editor Barbara Baird is a freelance writer in hunting, shooting and outdoor markets. Her bylines are found at several top hunting and shooting publications. She also is a travel writer, and you can follow her at https://www.ozarkian.com. View all posts by Barbara Baird →