Field to Feather Designs: Meet the Young Gun Who Runs the Business
Meet Sophie Stemler, a Colorado teenager who hunts with her family. Sophie especially likes upland bird hunting, and has been in the fields with her parents and their dog since the age of 6. She's 15 now. This innovative girl decided to start making earrings from the lovely feathers of the birds she brought home, and her business evolved from that decision. She launched her business, Field to Feather Designs.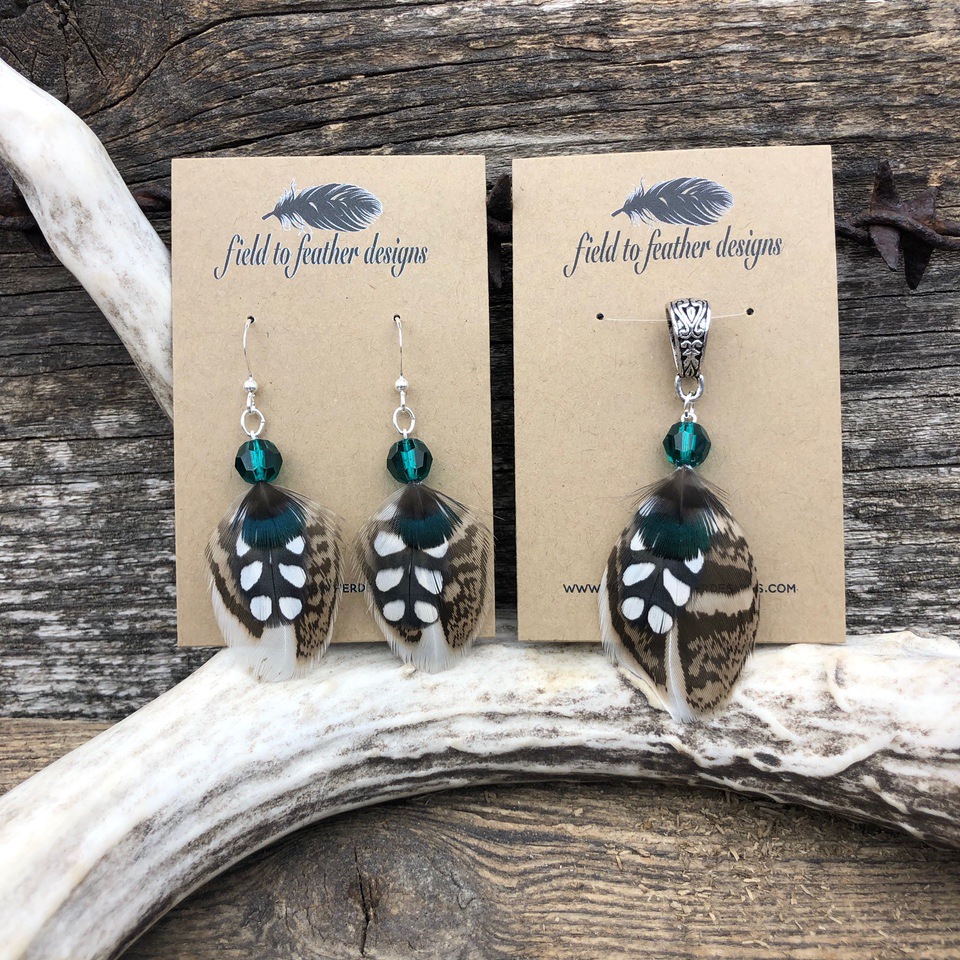 We caught up with her after a road trip to Nebraska to pheasant hunt. We thought you'd like to find out more about this teen, her business and what the future holds.
The WON: I see that you started making and selling these lovely earrings at a 4-H Market? What's the story behind this fact? Why earrings and pendants?
SS: I started 4-H shooting sports when I was 8-years old and I always admired my friends who sold their livestock or a homemade project in the Youth Market at our county fair. I decided to save some feathers from birds that we had harvested while hunting because they were so beautiful and I wanted to have something to showcase the feathers and remember the hunt. I think by making earrings from the birds I hunt, I represent myself really well. I am an avid hunter and I am more outdoorsy than most girls my age, but I can also be a girly girl and I love how good these earrings look. I worked through a way to combine the feathers in earrings and I knew it would be the perfect product for me to sell in the 4-H market. By my 10-year-old year in 4-H, I was able to get in the market with these earrings and I had so much fun selling them to the public and involving in the fair that I have been participating every year since. I have been experimenting with the feathers to make more than just earrings, so that's how I started with the pendants; I have also made hair clips before and I am hoping to start making boutonnieres.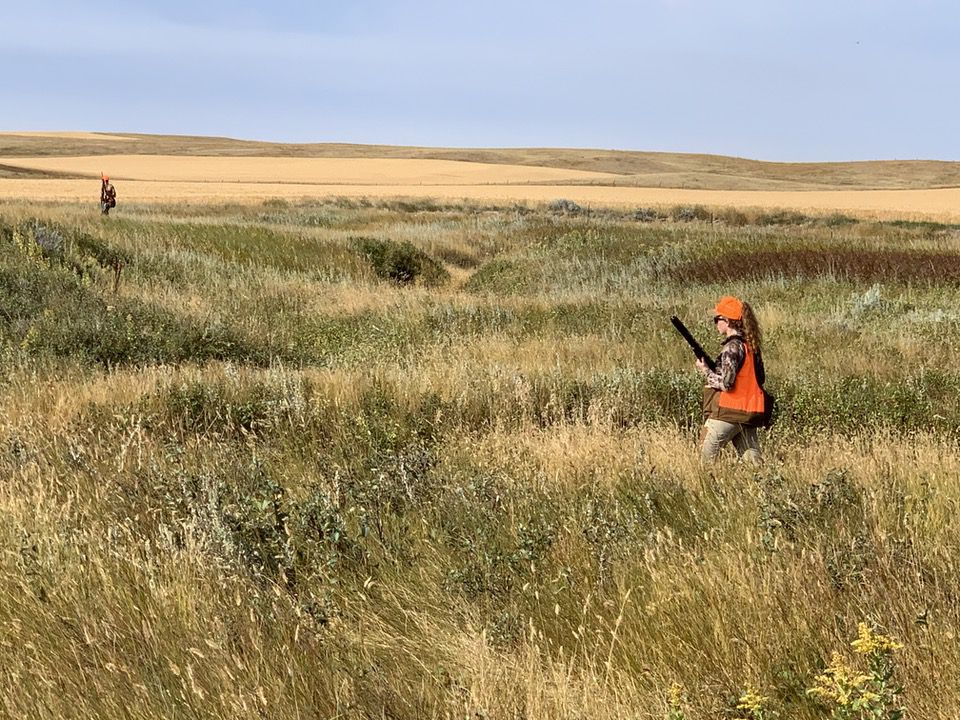 The WON: Your mom is an avid hunter (and a respected outdoor writer). Is it natural that you follow in her footsteps and what have you hunted for so far?
SS: As soon as I was old enough to understand hunting, I wanted to go in the field with my parents and my new bird dog. My mom often says that I was her inspiration to get back into hunting, but it has been fun to learn about upland and big game hunting at the same time as her. We are both very supportive of each other and we can also be a little competitive as we accomplish the same milestones. Hunting has certainly made my relationship with my mom a lot stronger. I have hunted various upland birds – pheasant, turkey, prairie chicken, sharptail, sage and blue grouse – as well as waterfowl and big game – antelope, deer and elk.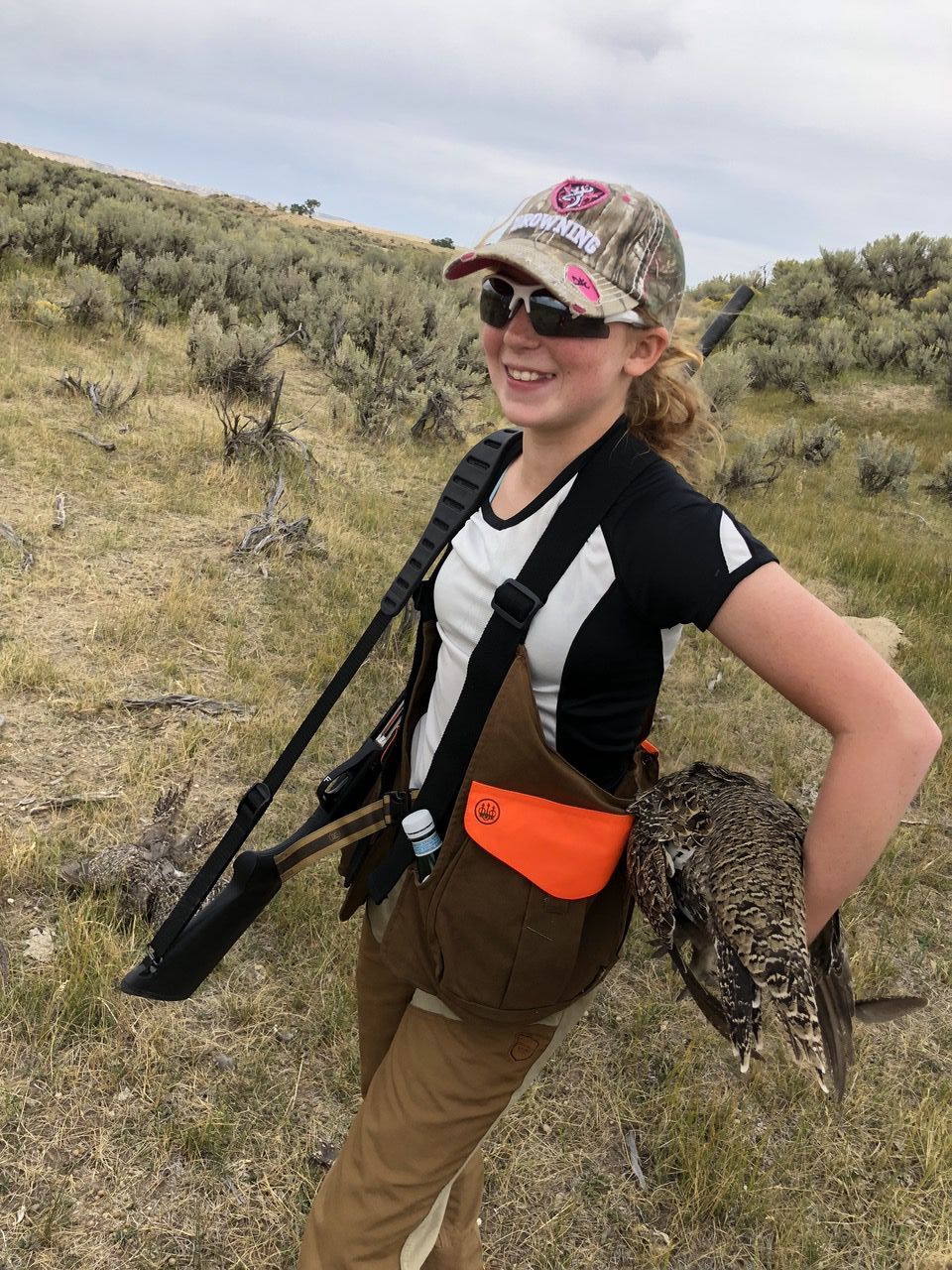 The WON: What's your favorite upland bird to hunt and why?
SS: My favorite upland hunt would probably be sharp-tailed grouse, which was the first upland bird that I harvested. I think that it is so intriguing because the birds are very versatile and can be found in many different habitats. I've hunted them in 3 different states, and they present a massive challenge, so it is fun to try to outthink them and find the best habitat to hunt in. They also have some of the prettiest feathers.
The WON: How do you keep and categorize the feathers for your work?
SS: Over the years, I have refined the process of storing my feathers, and the way I'm doing it now is working well, though I am quickly outgrowing it! After harvesting a bird, I pluck all the feathers I find interesting and keep them in a labeled Ziplock bag that I can bring home easily. For some of the birds, like pheasants that have a great diversity of feathers, I will put the different color variations into separate bags. At home I have 3 drawers full of bags – turkey, pheasant and other birds.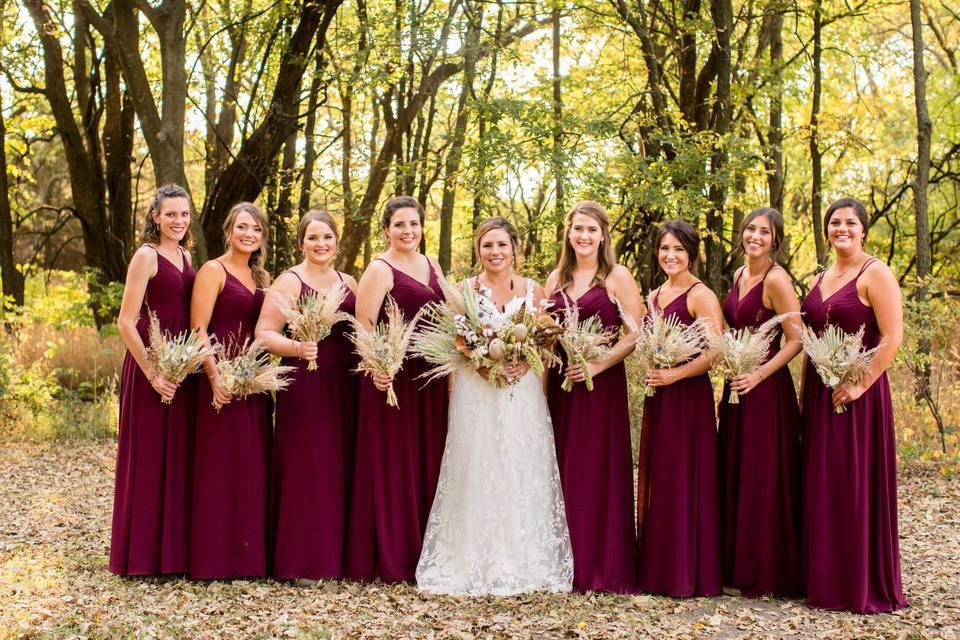 The WON: You do custom work. What's the most interesting design you've had to do so far?
SS: I love making custom earrings! It provides a unique challenge for me and it is gratifying to make the customers so happy. I have had several clients ship me feathers from their own birds so I can capture the hunt for them, which is always very cool. But, my favorite custom design was for a bride and her 8 bridesmaids. We spent hours communicating about designs, colors and beads that she liked, which allowed me to put together several options for her until she found her favorite. I had so much fun working with her and having my earrings play a part in the biggest day of her life was so, so special.
The WON: How did you get the idea to combine various types of feathers?
SS: When I started making these earrings, I had feathers from both sharp-tailed grouse and pheasants. I saw how different they were and I knew that I couldn't capture enough in my earrings without mixing up the feathers and the birds that they came from. They each bring such a unique aspect to the earrings.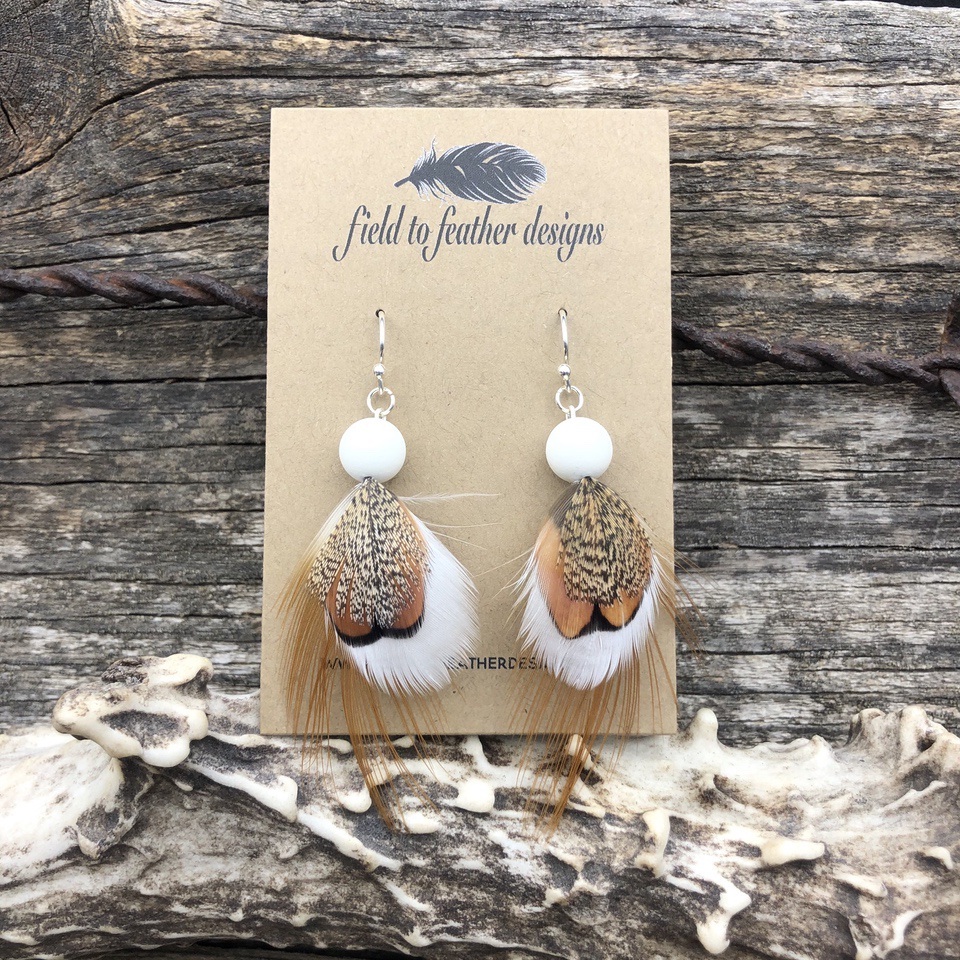 The WON: You use natural stones mixed with the feathers, too. What's your favorite combination?
SS: I started to use semi-precious stones in my earrings about a year ago and they add a whole new aspect to the coloring of the earrings. Each bead works especially well with a few feathers, so some of my favorite combinations are prairie chicken with amethyst, sage grouse with green jasper, or ptarmigan with white turquoise. I have recently gotten into using Swarovski crystals and pearls; these come in so many colors and they make the earrings look really classy.
The WON: Do you wear your jewelry?
SS: Yes! I have made a couple pairs that I fell in love with and couldn't bear to sell. My favorite pair, I made for my 4-H Outdoor Skills project last year and they were awarded Champion at the Colorado State Fair in their category. They look great to dress up or to wear casually. I've worn mine to the county fair, rodeos and to conservation banquets.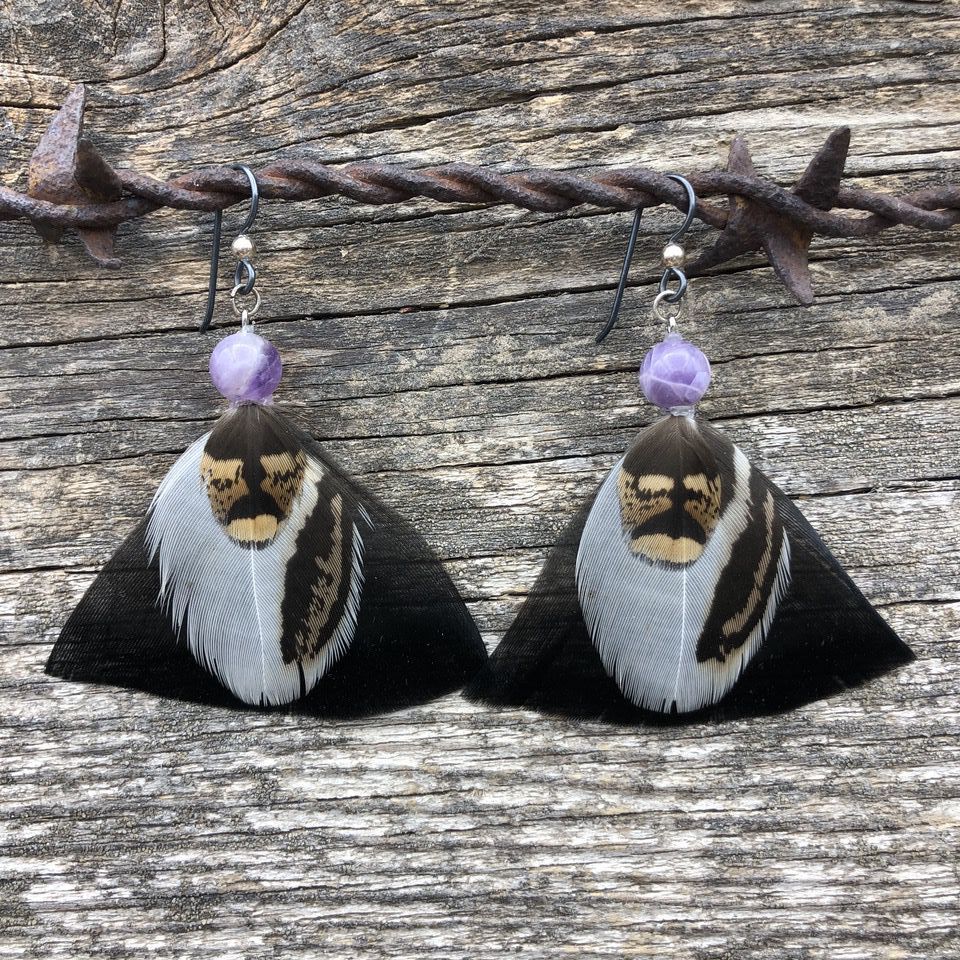 The WON: We like that you make kids' jewelry. When did you start doing that?
SS: A couple years ago, my 7-year-old cousin asked me to make her a pair of earrings. I knew her favorite color was pink and I wanted to use that in my earrings, so I got some pastel colored beads for her and made the earrings smaller and lighter. She absolutely loved the earrings and I could see other little girls that would love to have a pair that fit their age and wasn't as big as my normal earrings, so I started my kids line.
The WON: What's your typical turnaround time for an order, if you have it in stock?
SS: Since each of my earrings is unique, I have to make the pair of earrings before posting it on my website, so when it is purchased it is already made up and ready to go. Within a day of getting an order, I will have it packaged and shipped out, so with priority shipping, the product will arrive within 3- to 5-days, and with standard shipping, it will arrive in about a week. If, for some reason, the shipment is delayed, we will let the buyer know.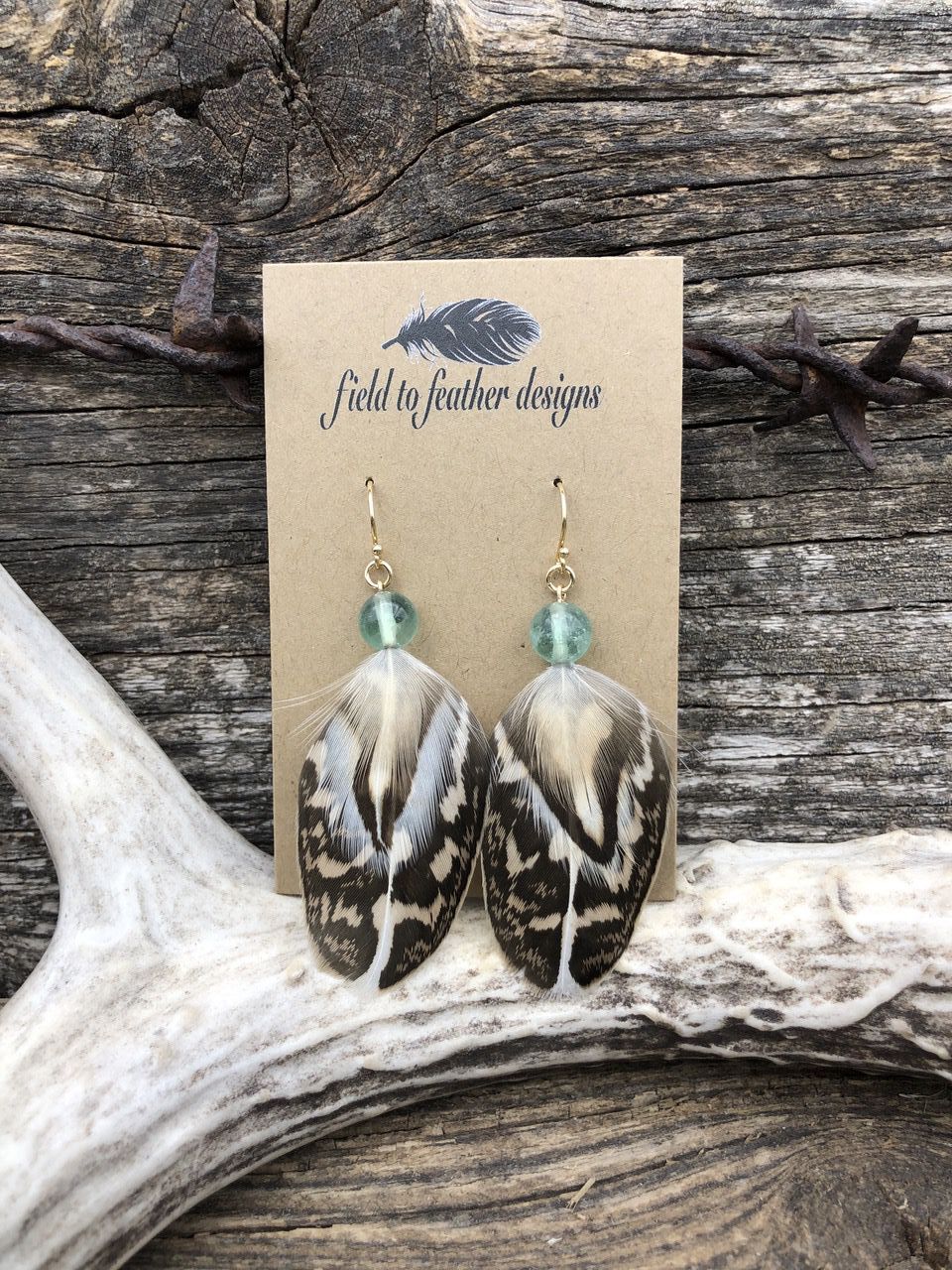 The WON: What other aspects of the business do you run?
SS: Besides making the earrings, I manage our website, which I designed when starting the company. I organize our social media posts and I control the email so I can communicate with clients. I am learning the accounting software from my mom because she runs it under her business.
The WON: What are you considering doing when you get out of high school?
SS: Since I was little I have dreamed of being a veterinarian, so my goal after high school would be to graduate from the Colorado State University Vet School and start my own equine sports medicine practice to do diagnosis and therapy for horses with movement issues.
Visit Field to Feather Designs here.
About Barbara Baird

Publisher/Editor Barbara Baird is a freelance writer in hunting, shooting and outdoor markets. Her bylines are found at several top hunting and shooting publications. She also is a travel writer, and you can follow her at https://www.ozarkian.com. View all posts by Barbara Baird →