Me and My SilencerCo Saker ASR Suppressor
A few years ago, Palmetto Armory gave me (yes, you read that right) an AR after I built it at a writers' event in Montana. You see, there are perks with this job. Imagine my delight to find out that it has a threaded barrel, and last summer, I asked for a SilencerCo Saker ASR suppressor to attach to the end of this gun (which is, another perk of the job – to get a suppressor so quickly). Find out what I have done and intend to do with this combination.

Sponsored by SilencerCo
SilencerCo Saker ASR
The Saker ASR (active spring retention) mounting system is adaptable to attach to a gun barrel with an ASR flash hider, an ASR muzzle brake or by direct threading. When I got it, my gun had a standard A2 flash hider installed on its threaded barrel, but after getting an ASR flash hider from SilencerCo and installing it on my gun, it was ready to mate with the Saker. The ASR system is great, because it locks the suppressor in place as opposed to the direct thread system that may allow a suppressor to loosen during firing. No more carrying an oven mitt with you to tighten down a hot suppressor!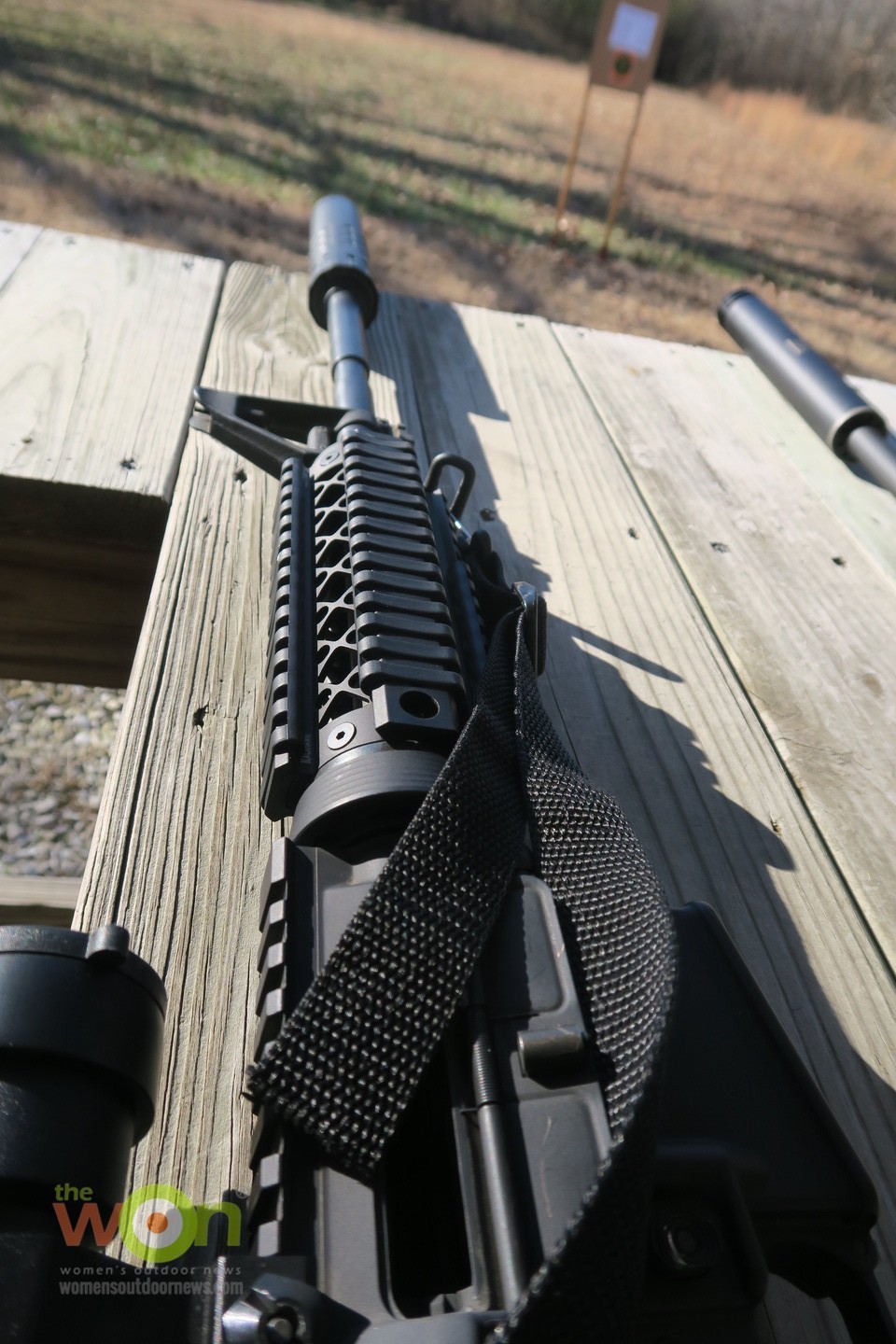 As I work more with the line of suppressors from SilencerCo, I continue to be intrigued by the design. The Saker, constructed of cobalt 6 and stainless steel, is such an all-around tool, designed for bolt-action, semi- and full-auto rifles. You can see a white paper on the particulars here.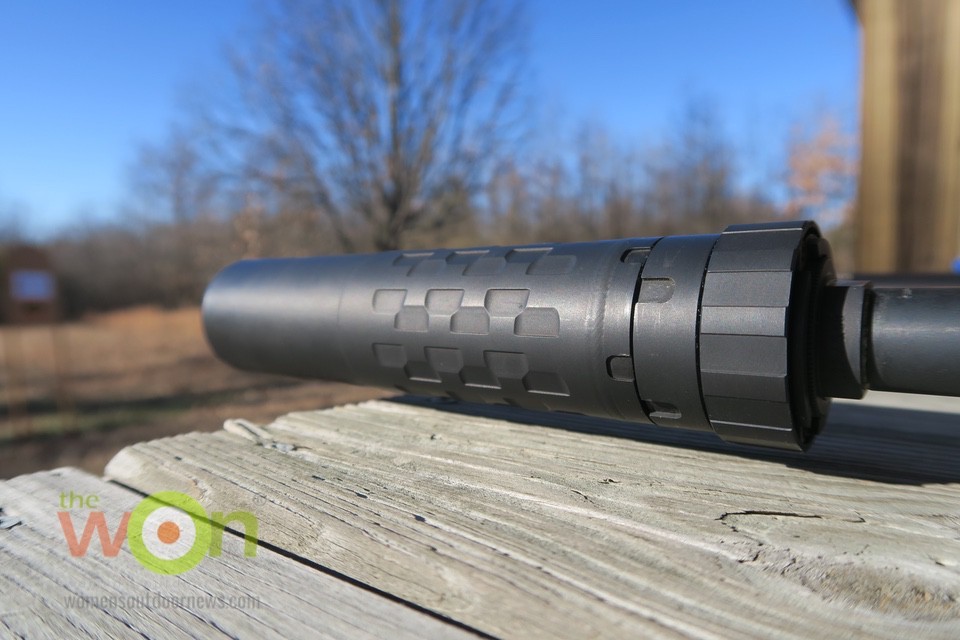 Saker ASR Numbers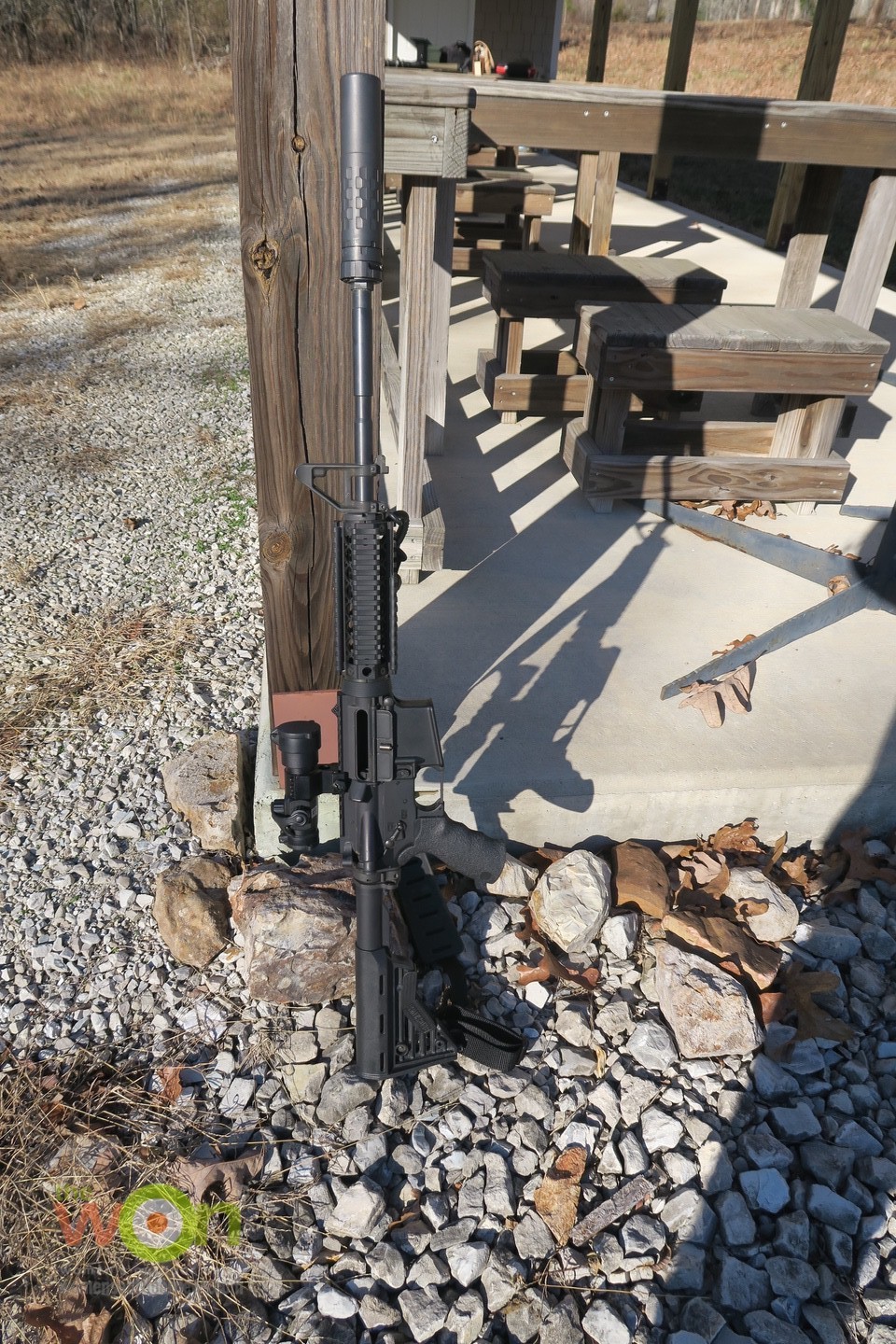 Purpose of a Suppressed AR
I've been out on my ATV a lot this past fall, and I like to put my suppressed AR into the scabbard that is attached to the vehicle. I can keep the magazine in a pocket or in a pack. I don't need to put ear protection on, and I am already wearing eye pro while on the ATV. With the red dot sight on my AR, I am confident I can hit targets out to nearly 100 yards.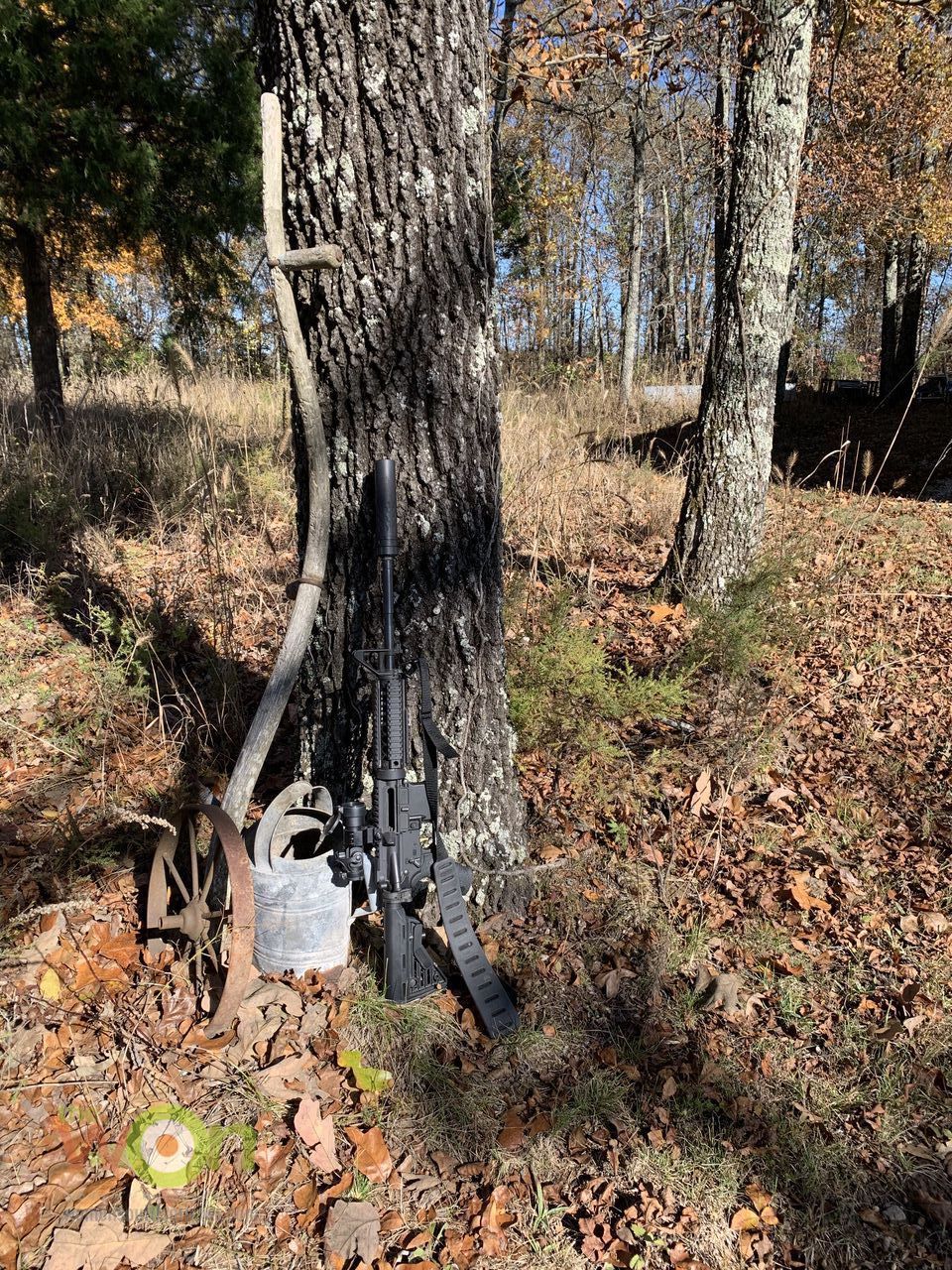 The other reason I'd use this gun is for home defense, with 5.56 NATO ammo. We don't have people milling about or sleeping in the other bedrooms at our house most of the time, so I'm not worried about bullets penetrating walls. Since I am confident in using this AR, I'd definitely pull it out in a home defense situation.
About Armadillos
Oh, and what's the deal with armadillos, you may ask? Here in the Ozarks, we have seen our turkey and other wild bird populations dwindle, partially due to the increase in the local armadillo population. They have no natural predators around here (except for us). In addition, the little critters are a non-native invasive species, carry leprosy and dig up yards and fields. We have seen a notable increase in armadillos in the past 10 years, making their way up from the South.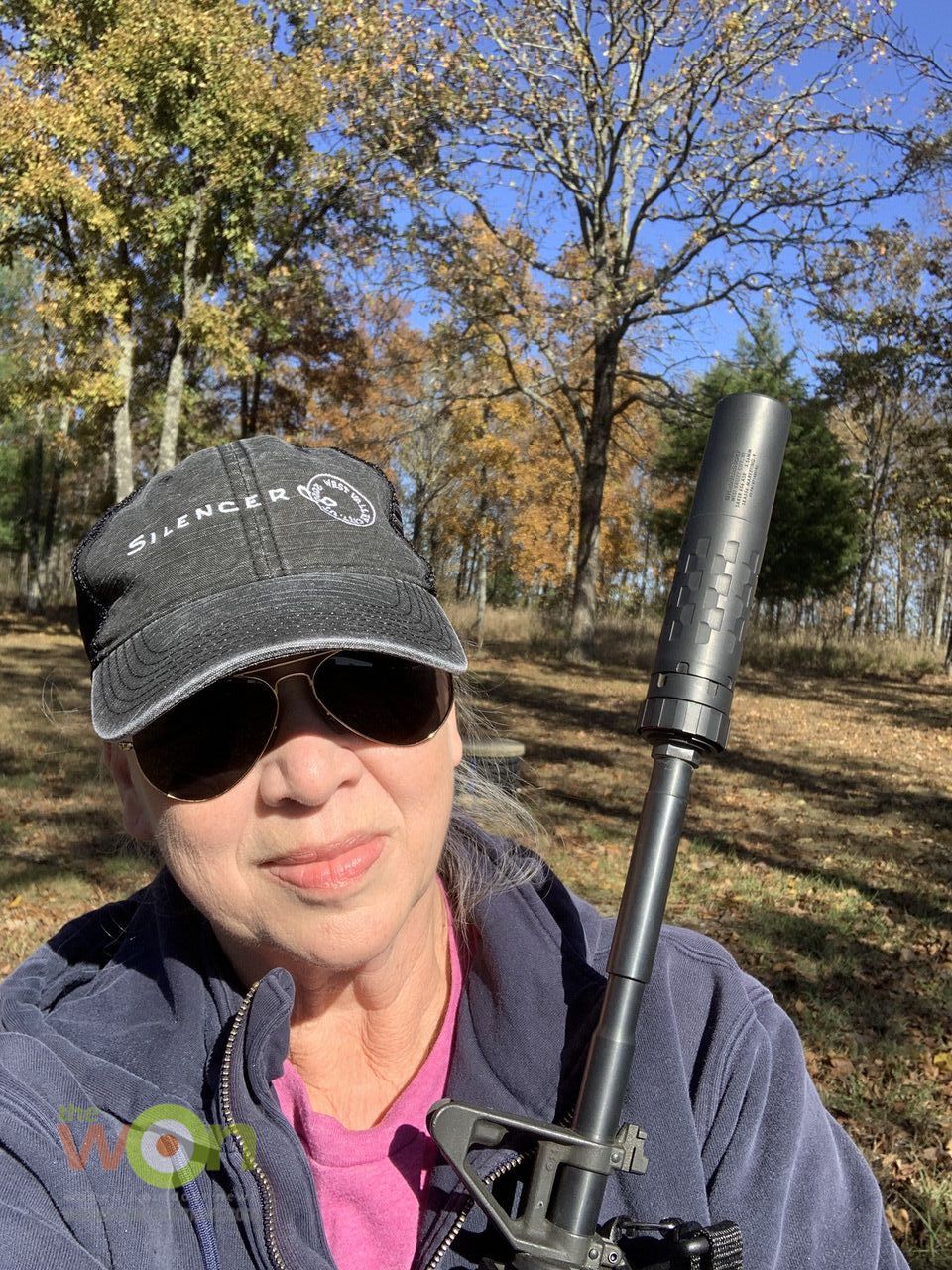 The Saker ASR suppressor ships with a spanner wrench, Charlie ASR mount and Charlie multi-tool.
MSRP: $770
About Barbara Baird

Publisher/Editor Barbara Baird is a freelance writer in hunting, shooting and outdoor markets. Her bylines are found at several top hunting and shooting publications. She also is a travel writer, and you can follow her at https://www.ozarkian.com. View all posts by Barbara Baird →