Meet Kelly Pidgeon, Founder of ARMED and Feminine
Kelly Pidgeon is the owner and lead firearm instructor of ARMED and Feminine. She holds firearm instructor certifications through multiple high level organizations, which shows her dedication to her craft. She's a retired healthcare worker who found her love for shooting once she retired and became a certified firearms instructor. She is the founder of ARMED and Feminine.

Sponsored by GLOCK
The catalyst that initiated her instructor journey happened when she witnessed another female student in a coed firearms training class get mistreated by both the male instructor and students, due to her having so many questions. Stunned by what she had just witnessed, she vowed to create a conducive environment that allowed women to attend firearms training classes without feeling uncomfortable or judged. She identified and filled a gap that has now introduced more than 1500 individuals of various ages to firearms in just 5 years.
Kelly has a "no barriers to training" approach, which allows students to attend her classes without owning a firearm. When a student attends a course with ARMED and Feminine, they show up knowing that everything is included. The only thing that they have to pack is their lunch.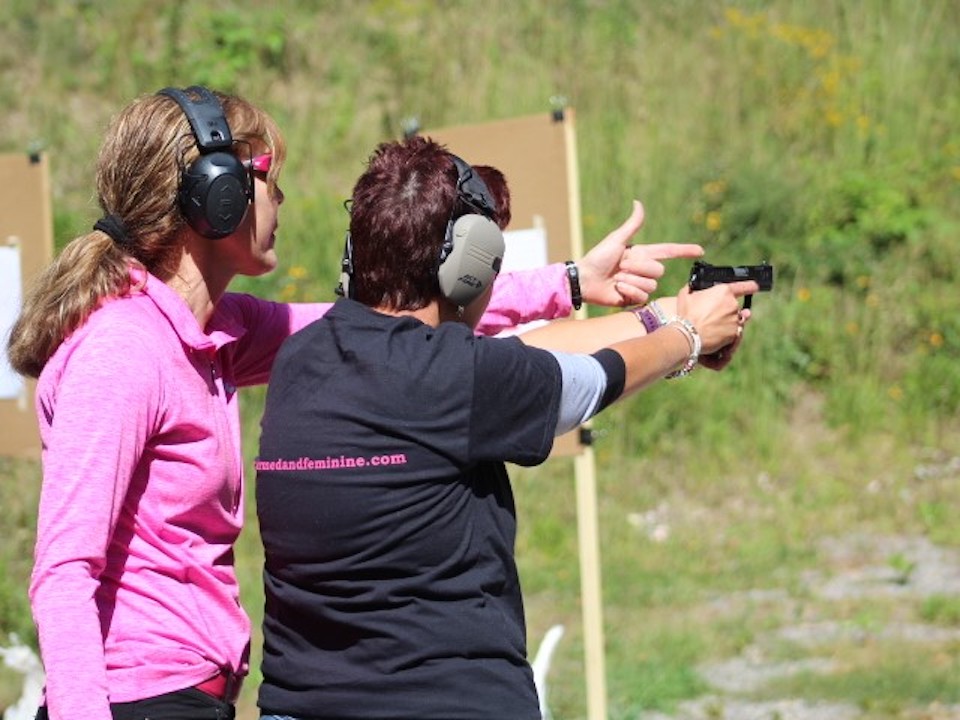 Kelly spends much of her time educating the masses on her YouTube channel. She's a Second Amendment advocate who dedicates countless hours to The DC Project. She wants everyone to know that the Second Amendment doesn't have a profile. It looks like every single one of us and we should have the right to protect ourselves and our families.
Q&A with Kelly Pidgeon
Avery: Did you grow up around guns?
Kelly: Although I did not grow up around handguns, my family were hunters and they owned a couple of shotguns. We participated in archery often. As soon as I turned 12, I attended a Hunters Safety course and during that course I shot a shotgun.
Avery: When were you first exposed to handguns?
Kelly: In 2013, when my local sheriff told me that I should get my concealed license, I went and got my license. During that time, I was doing a lot of community service. When I got my concealed license, I really didn't do anything with it. Shortly after, I mentioned to a friend that I had received my license. He offered for me to come out to the range with him and another friend. When I met them at the range, they brought out all their guns and taught me how to shoot. I fell in love with shooting from the first shot! Shortly after that, I purchased my first handgun; I took lessons with a private instructor and he taught me a lot of things.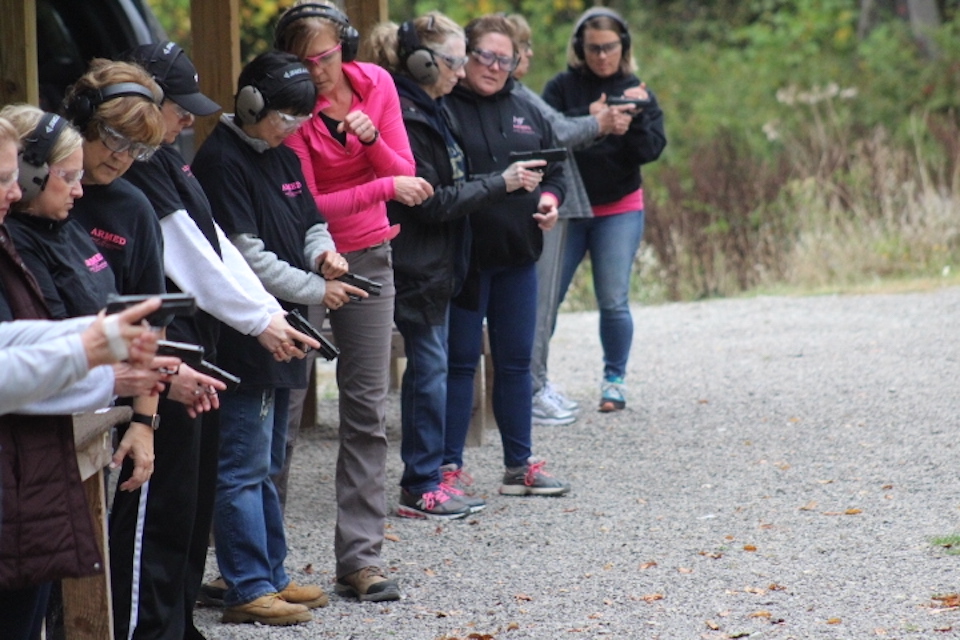 Avery: When and why did you create ARMED and Feminine?
Kelly: In 2015, I got certified as a firearms instructor and launched ARMED and Feminine. I'm a certified instructor through the National Rifle Association (NRA), United States Concealed Carry Association (USCCA) and The Well Armed Woman (TWAW). I'm also an Integrity Consistency Efficiency (ICE) certified defensive firearms coach. Although initially I did not own any firearms, I instantly fell in love with shooting and thought to myself that so many other women would enjoy doing this as well. There was nothing available in my rural area of Pennsylvania that taught only women. That's when I decided to create ARMED and Feminine to fill that gap.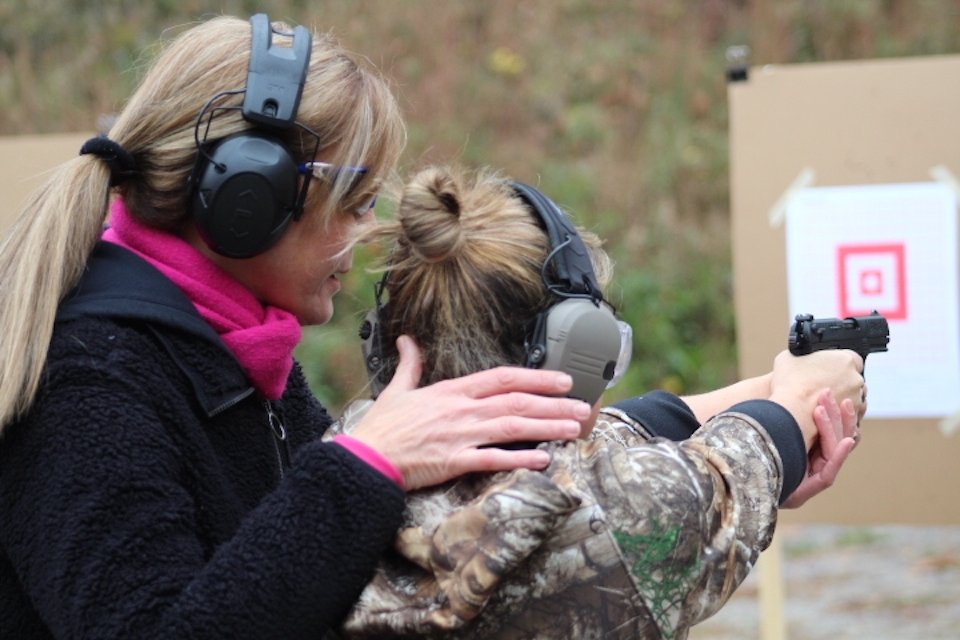 Avery: Where do you teach your classes and who do you normally train?
Kelly: West Central Pennsylvania, I hold group classes and a lot of private training. I train women and kids.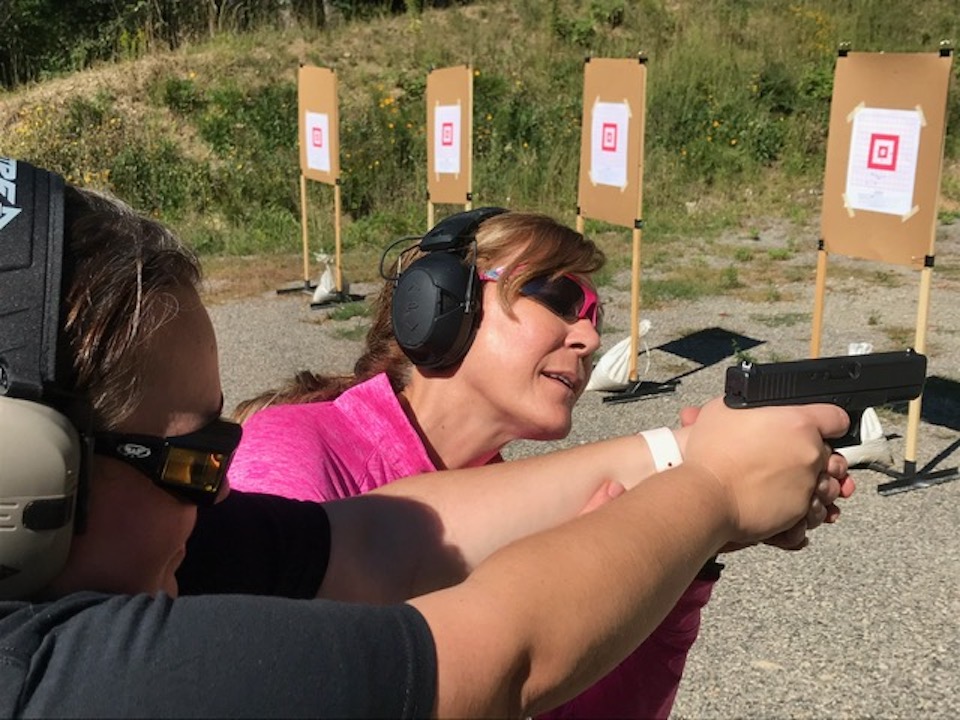 Avery: What made you decided to teach your beginner classes to women only?
Kelly: I decided to make my beginner classes for women only because of a co-ed class that I attended. I did not like the way that the women were treated during that class. I wanted to provide women with a nonjudgmental environment where they can feel comfortable, ask their questions and not feel intimidated or stupid. With women, I'm able to wrap my arm around a student for additional encouragement until she builds her own confidence. I've also been able to grow female instructors from students that have taken a course with me.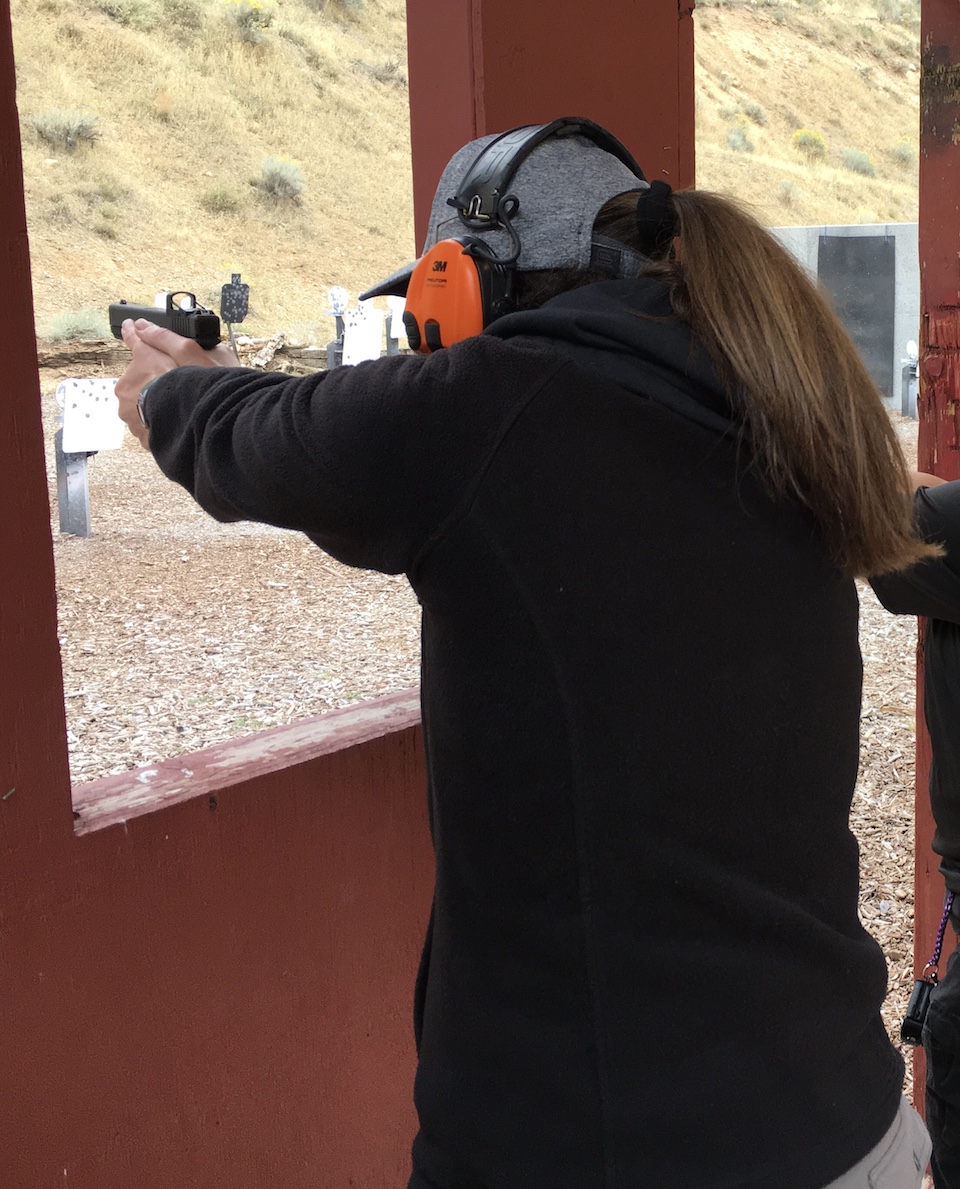 Avery: What started your love for GLOCK pistols?
Kelly: I attended a GLOCK Armorer's Course, and during that course I was able to truly understand how reliable their pistols were. While there I was able to work with one of their instructors, Scotty Banks, and understand how simple their firearms are to even take apart. You do not need any fancy tools to work on them – unlike some of the other manufacturers.
Avery: What firearm do you carry daily for personal protection?
Kelly: I carry a GLOCK 26 with an extended magazine.
Visit Kelly Pidgeon's website to learn more about her and to sign up for one of her upcoming courses.
About Avery Skipalis

Avery Skipalis is the owner of Skip's Tactical Solutions, an organization that focuses on empowering women, men and children to make sure that no one else becomes a victim. She gained her firearms experience from the military where she's been a military firearms instructor for 10.5 years. She's also a certified NRA rifle and pistol instructor and Glock Advanced Armorer since 2015. She's attended Sig Sauer Academy, FNH, Special Operations Command Armorers courses as well as multiple Advanced Shooting Schools across the United States. She resides in Florida with her husband and 2 kids. She's currently serving in the United States Air Force and loves sharing her passion with others. She thinks it's important that women also feel like they're in control of their own safety. View all posts by Avery Skipalis →