Why I Love the New GTM Mini BOHO Purse
It's finally here! I've been anxiously awaiting its arrival since I first saw it a year ago at SHOT Show 2020. The new GTM-201/DB Mini BOHO Purse is now available online. And guess what … it's made with washable leather!

Sponsored by GTM Original
Mini BOHO Purse = Love at First Sight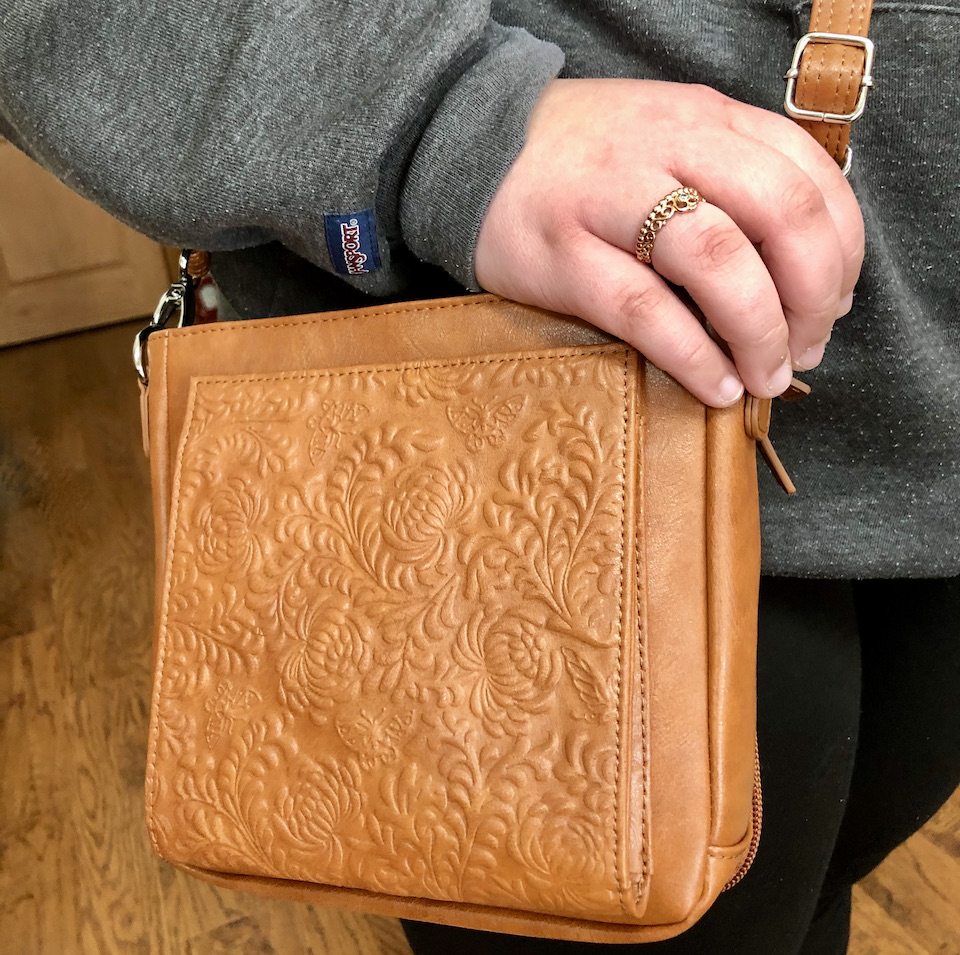 When I first saw the GTM-201/DB Mini BOHO Purse, I knew I had to have one. Its small size is unlike anything I've ever carried. I immediately saw so much potential for both those who carry concealed and those who don't.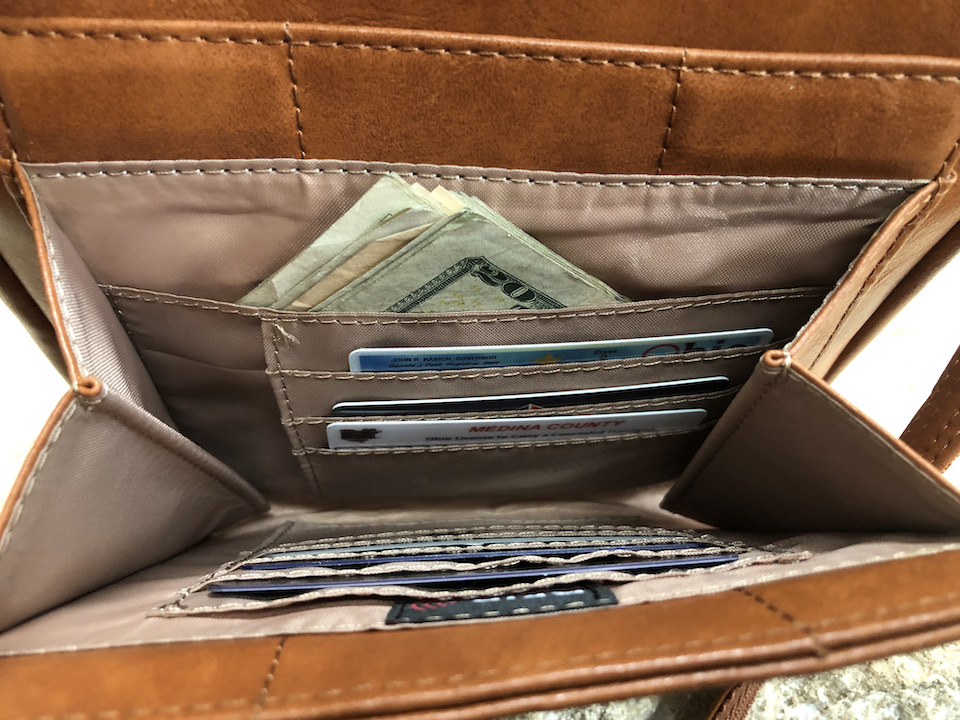 GTM's Mini BOHO Purse offers the perfect solution for those who just want to carry the bare necessities for their days (or evenings) out. Its signature built-in wallet organizer, with RFID protection, makes carrying a wallet completely unnecessary. There's ample room for credit cards, gift cards, cash and IDs. Plus, rare earth magnets hold it securely closed.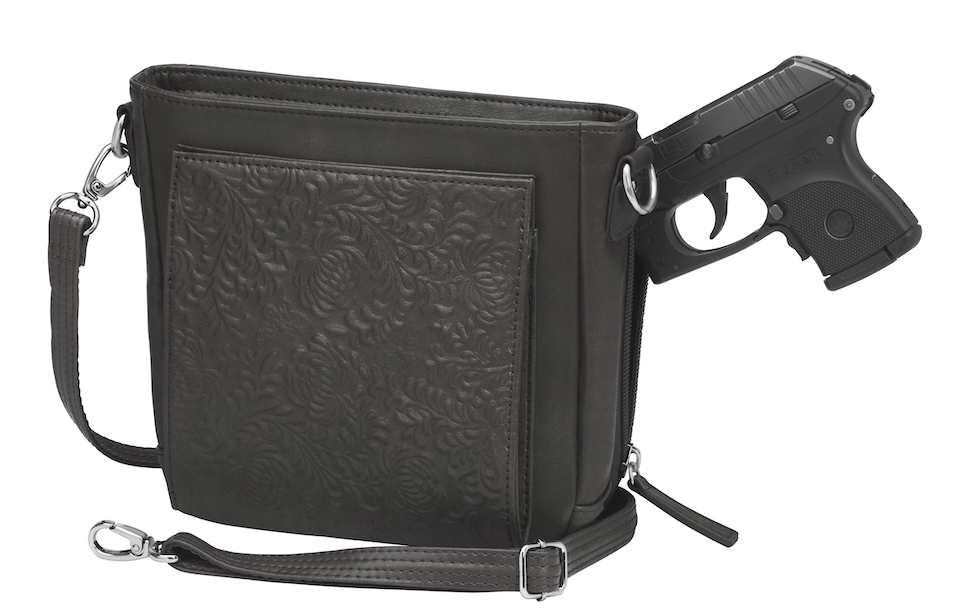 The main compartment is large enough for me to carry my cell phone, glasses and keys, with a zippered top closure that prevents items from falling out. There also are inside pockets to store smaller items – such as lipstick, gum or hand sanitizer.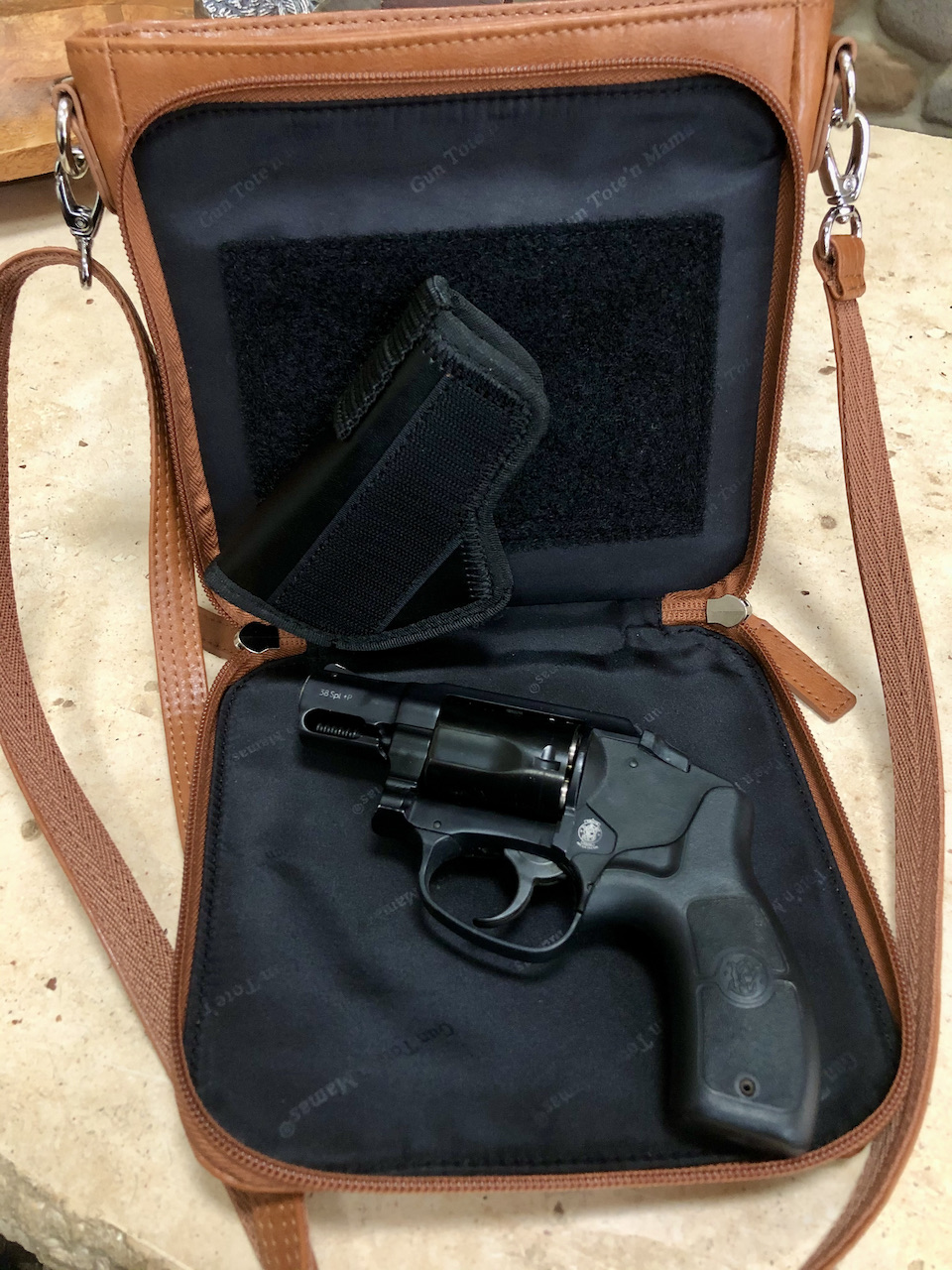 As with all GTM purses, the separate gun compartment is accessible for either a left- and right-handed draw. Its removable mini holster allows for the positioning of the handgun in a way best suited for the person carrying the purse. With a gun footprint size of 6-inches wide by 5-inches tall, the Mini BOHO Purse is ideal for smaller sized handguns – such as a Ruger LCP, Kahr 9, Kahr 380 or Sig 365. If you are unsure how to measure your handgun for fit in any GTM purse, watch the video below.
This is also an ideal purse for those who want to carry pepper spray. The gun compartment is the perfect place to store the spray. It's easily and quickly accessible with no interference from anything else in the compartment. I added a Velcro strip to my pepper spray bottle and strategically positioned it in my purse.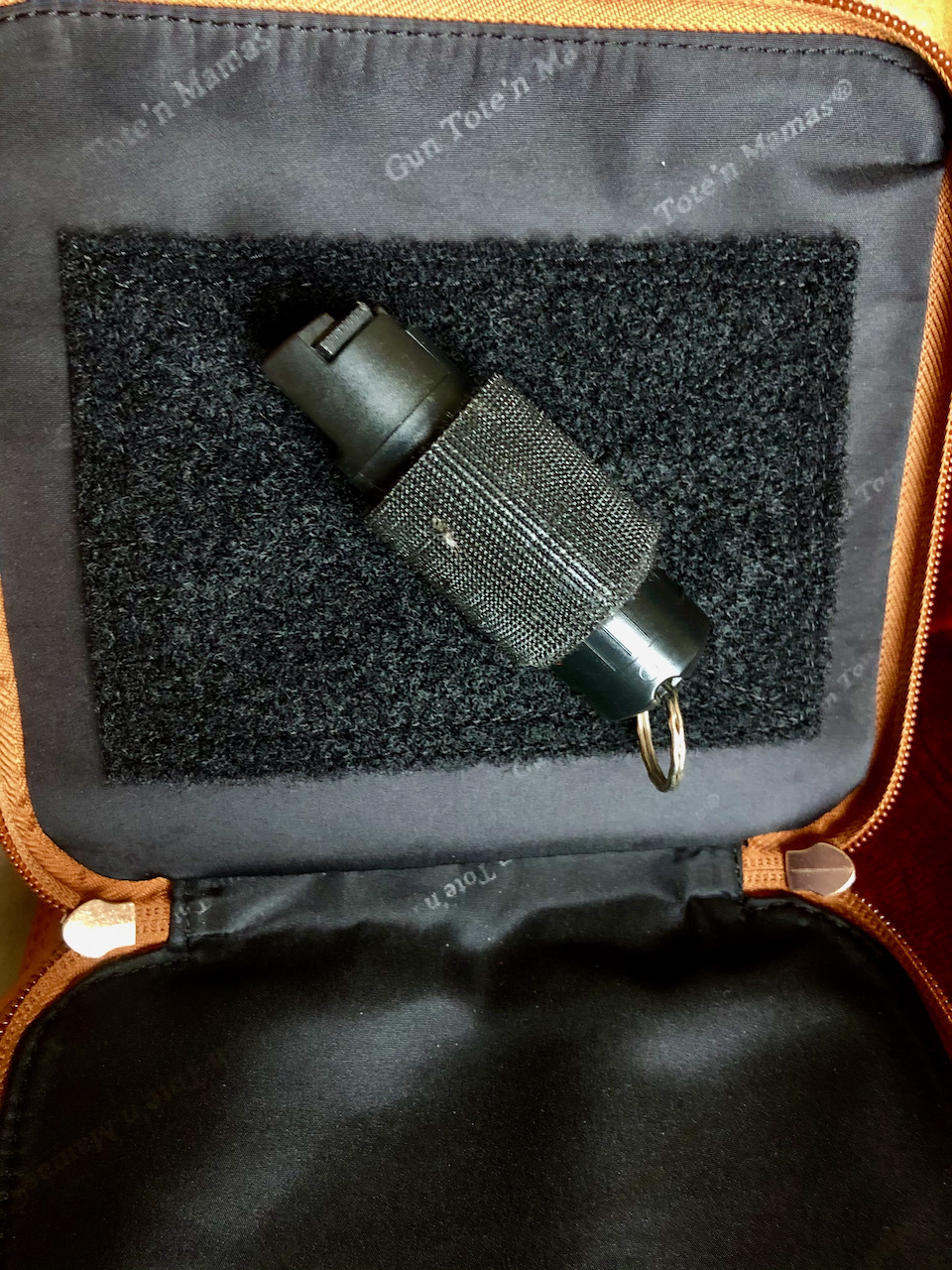 Washable American Cowhide Leather
Imagine my surprise when I learned the Mini BOHO Purse is made of washable American cowhide leather with the same deboss chrysanthemums and butterflies pattern as the BOHO Shoulder Purse. I had no idea this had been in the works with GTM for 3 years. It's super easy to remove marks and smudges with mild dish soap, a damp cloth and a dry towel. This is a huge bonus for me since I'm kinda rough with my purses and use them more as tools rather than fashion accessories.
Find your GTM-201/DB Mini BOHO Purse at GTMoriginal.com
Available in both tan and black.
MSRP: $110.95
About Michelle Cerino

Michelle Cerino, aka Princess Gunslinger, entered the firearms industry in 2011 when Cerino Training Group was established. She immediately began competing in both 3-Gun and NRA Action Pistol, becoming a sponsored shooter. Michelle is currently a columnist and Managing Editor of Women's Outdoor News, as well as Event-Staff for CZ-USA Field Sports. She also manages social media for Vera Koo and GTM Original. Michelle encourages others to step out of the comforts of home and explore. View all posts by Michelle Cerino →