GTM Purse Test: How the BOHO Shoulder Purse Passed
Last year, while perusing the Shooting, Hunting, Outdoor Trade Show (SHOT Show), I felt drawn to a concealed carry purse on display in GTM's booth. When I questioned Claudia Chisholm about her GTM-122 BOHO Shoulder Purse, she informed me it wasn't in production yet, since it still had to go through the GTM purse test.
Sponsored by GTM
Since I usually carry off-body in a purse, I offered Claudia my services as a tester. Also, I really wanted to understand what made GTM's purses superior to other brands and this was my chance. She agreed and a little more than 1-year ago this past summer, the GTM-122/BR BOHO Shoulder Purse arrived at my house and I immediately began testing.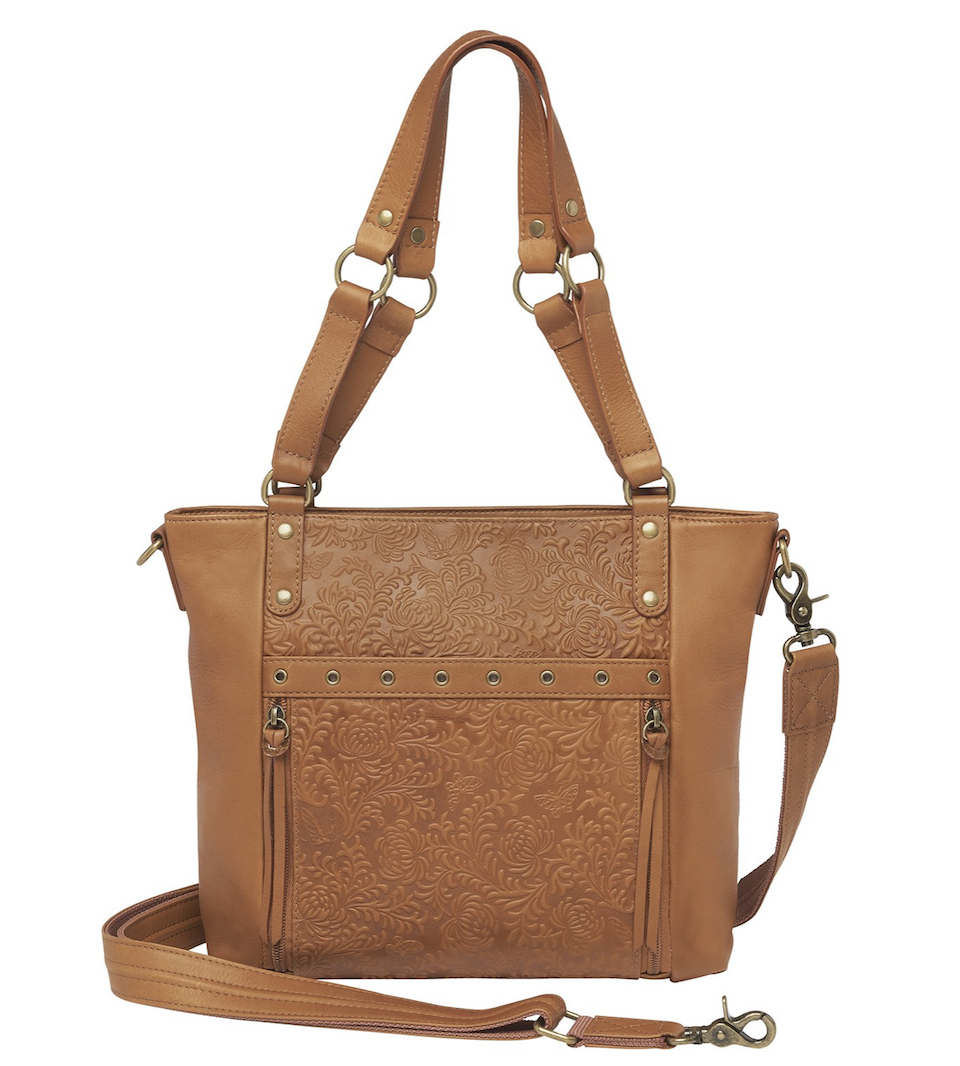 GTM Purse Test
Some of the categories I tested with the purse included gun fit, construction and drawing my handgun from the bag. Following are a few of my notes, as well as how I completed the testing.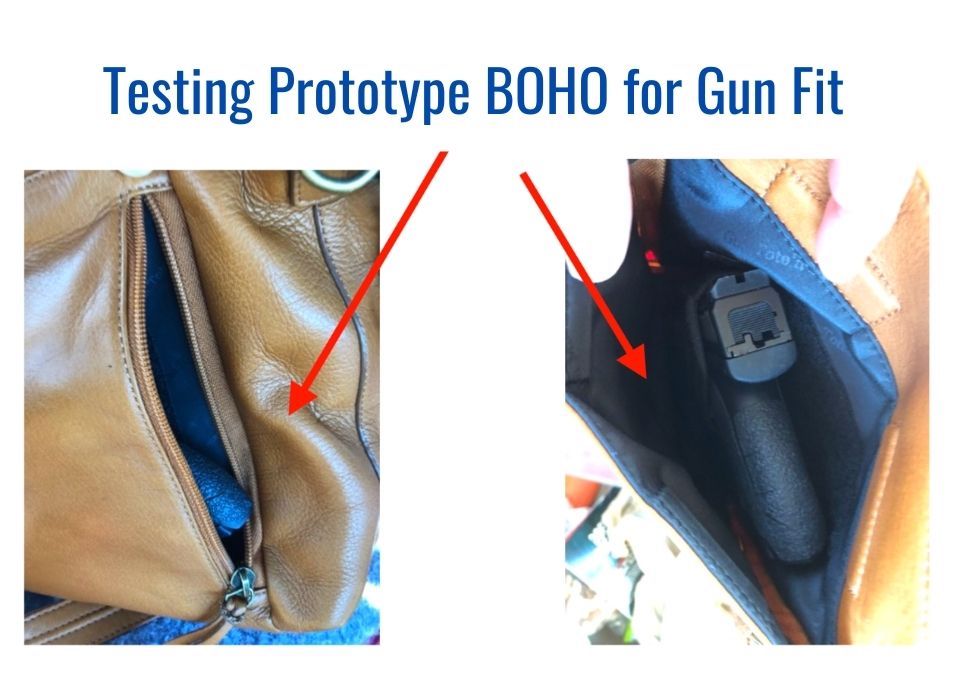 Gun Fit
Since pistols come in many different sizes, I gathered a few different UNLOADED handguns and tested how they fit in the gun compartment of the BOHO Shoulder Purse. What I found was the smaller pistols, such as Springfield's XDS or Hellcat, worked great with either a side or top draw. However, larger handguns, (for example, the CZ-USA P10S) needed to be set-up as a top draw. Since the gun compartment of a GTM purse has a hook-and-loop lining, I attached the holster at various angles to see what worked best for me and allowed for the most stealthy draw. This feature allows the purse to be truly customizable.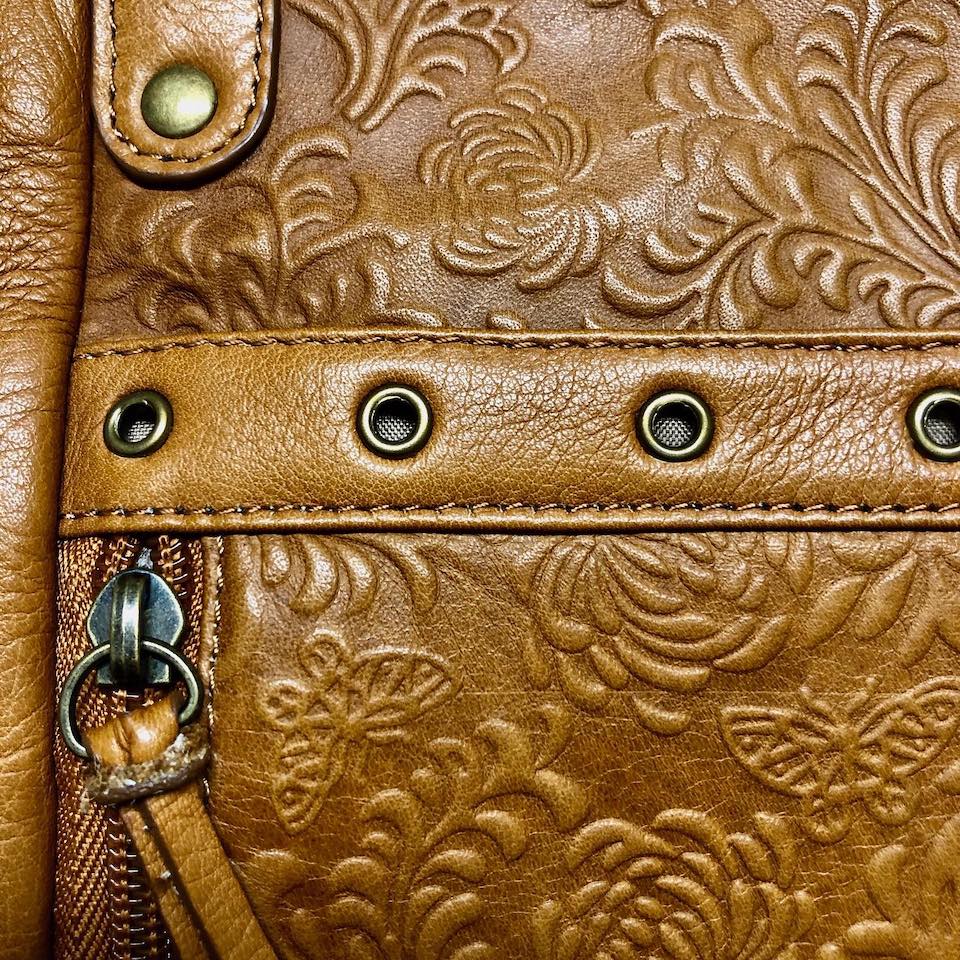 Construction
The unique Bohemian style of the purse lends itself to a worn and well-loved appearance. After carrying it around daily for over a month, I suggested a few minor tweaks to Claudia before the purse went into production. I'm happy to say, the production purses contain all my suggested changes: One being the wider and stronger textured faux bottom that gives it added stability.

Drawing
GTM designs its purses for both left- and right-handed users. I'm right-handed and carry my purse on my left side. On occasions when I'm in an uncomfortable situation or area, I hold my purse across my chest or stomach, with my right hand on my firearm and my left hand on the purse strap. (This sets me up for a faster draw if needed.) I can do this with either the long crossbody shoulder strap or by using just the handles on my shoulder. (GTM recommends always using the crossbody strap for added security.) I spent time drawing from the BOHO Shoulder Purse with various handguns – as unloaded dry fire and live fire on the range.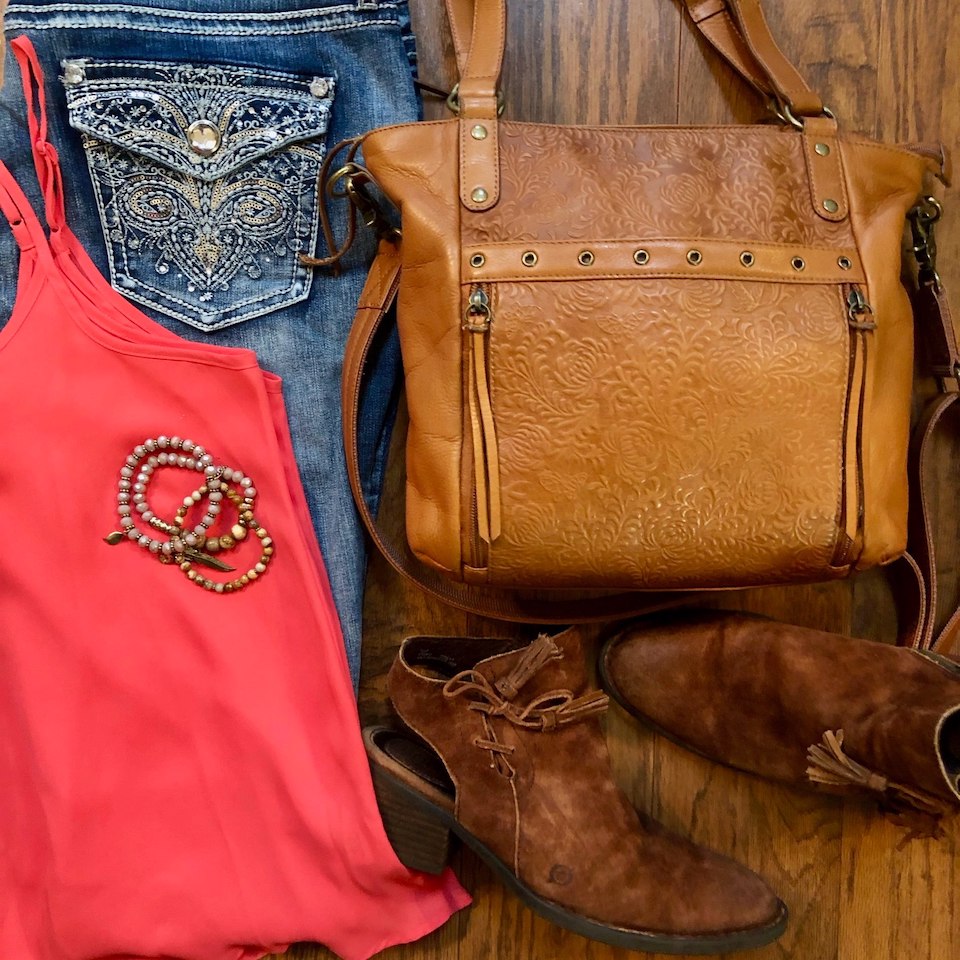 What Others had to Say
I received numerous compliments while carrying the BOHO Shoulder Purse. My son's girlfriend, (25-years-old) Elizabeth, mentioned that it's her favorite purse of all the purses I carried. She didn't even believe it was for concealed carry. Another friend loved the feel of the leather so much she had to touch it. My husband mentioned how stylish, yet unique, the pattern on the front pocket looked.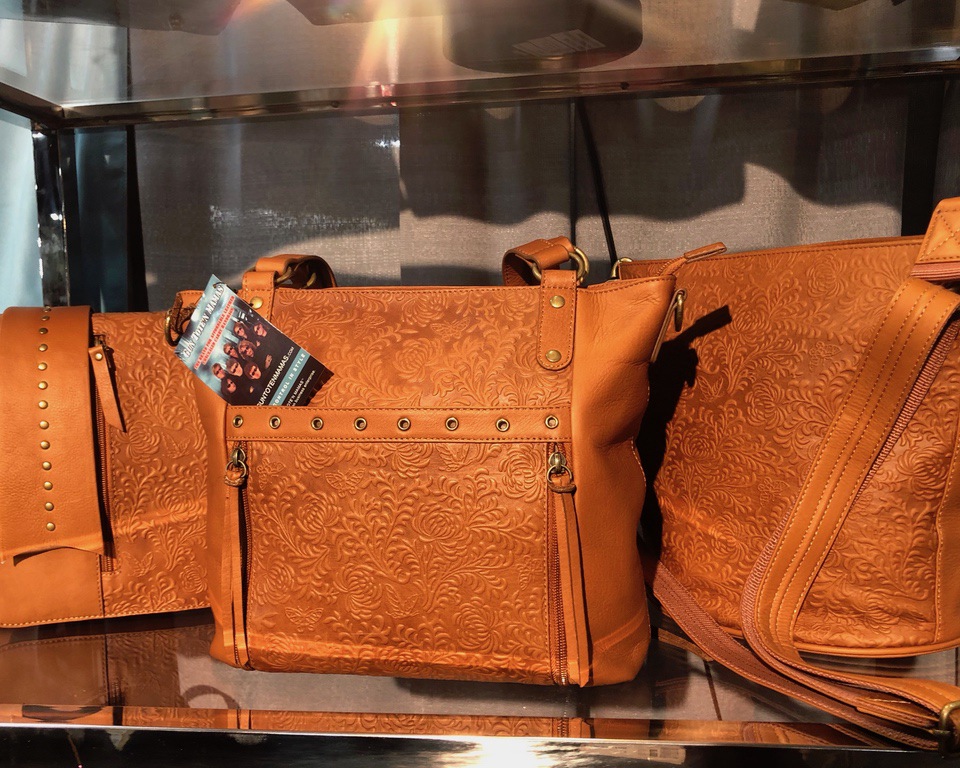 Claudia's Bohemian Side
It seems many other people have been attracted to the the GTM-122/BR BOHO Shoulder Purse since it became the #1 new collection purse ordered at SHOT 2019. Inspired by Claudia's Bohemian side and her constant travels, it's a concealed carry purse that's feminine, artsy and funky.
MSRP: $179.99
Purchase your GTM-122/BR BOHO Shoulder Purse here.
About Michelle Cerino

Michelle Cerino, aka Princess Gunslinger, entered the firearms industry in 2011 when Cerino Training Group was established. She immediately began competing in both 3-Gun and NRA Action Pistol, becoming a sponsored shooter. Michelle is currently a columnist and Managing Editor of Women's Outdoor News, as well as owner of Pervenio LLC. She also manages social media for Vera Koo and GTM Original. Michelle encourages others to step out of the comforts of home and explore. View all posts by Michelle Cerino →
The Conversation