DIY Spindle Carrots Craft
It started on a goose hunt in Arkansas. I came home with two goose breasts and five crib spindles. I'm still deciding how to fix the breasts, but most definitely wanted to make DIY spindle carrots craft.
Why a DIY Spindle Carrots Craft?
Because I like the country, rather organic feel of these springtime decorations.
The Back Story
Recently, I went goose hunting with The Sisterhood of the Outdoors in Moro, Arkansas. If you know anything about goose hunting, you'll know that you have to arise at an unseemly time in the morning (like 3 a.m.) and in this case, we also had to drive up to 90 minutes to get to where the geese flew. Then, we lay in ground blinds, shivering and hoping for our guides to yell, "Shoot 'em!" Let's just say, it wasn't the most successful trip for geese, but for junking – which Jen Barcklay and I did in the afternoons – it became primo good.
On day #2, we headed from the field, in our camo (because we have no shame), to Harrisburg, Arkansas, where we first went to a flea market and found a few books. Then, as we checked out our books from the flea market, the owner told us about another treasure trove, located downtown on the square, across from the courthouse where the Confederacy kept its headquarters for the Northern Sub-District of Arkansas. At this site, in May 1865, Gen. M. Jeff Thompson surrendered to Union Gen. G.M. Dodge.
Lo and behold and across the street from the courthouse, there sat Gray's Attic on Main Street, and the proprietor had cleaned out her storage units and held a "make-me-an-offer" type sale. As you can see, she had some stuff to sell.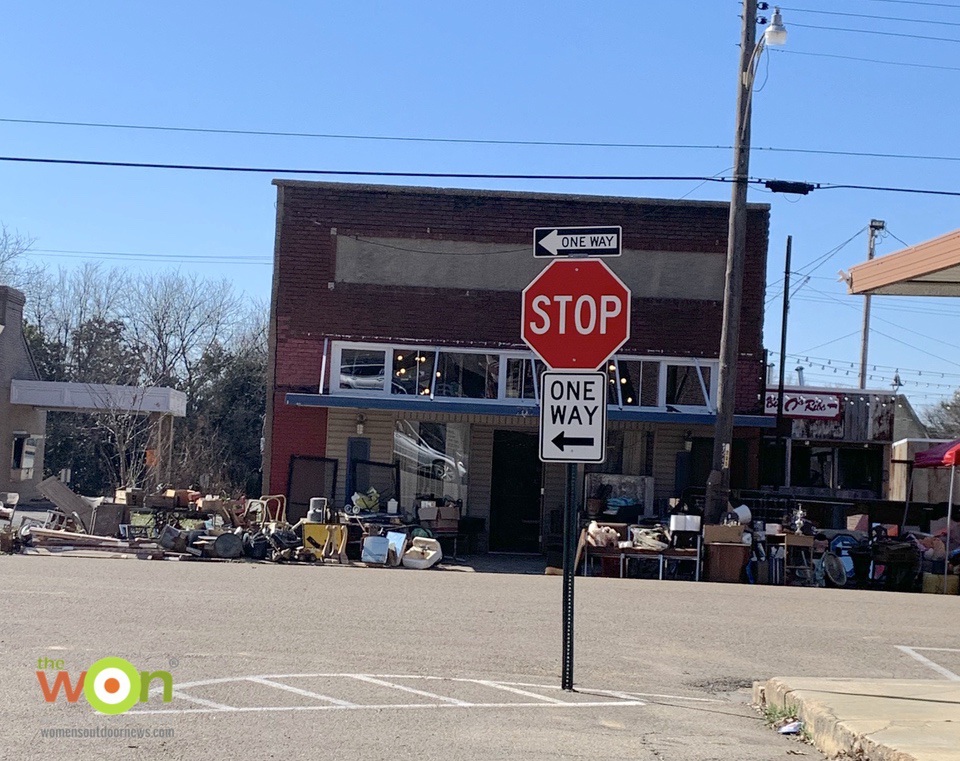 As Jen and I picked through the assorted items, I asked Jen if she had seen any spindles. To which, she held up a few and asked, "Like these?" Sold. I got them for $5. I also bought a Canada goose pillow, and Jen bought a vintage Army helmet, with a shrapnel ding in it.
That's the back story of the spindle carrots acquisition, and here's how you can make some for yourself.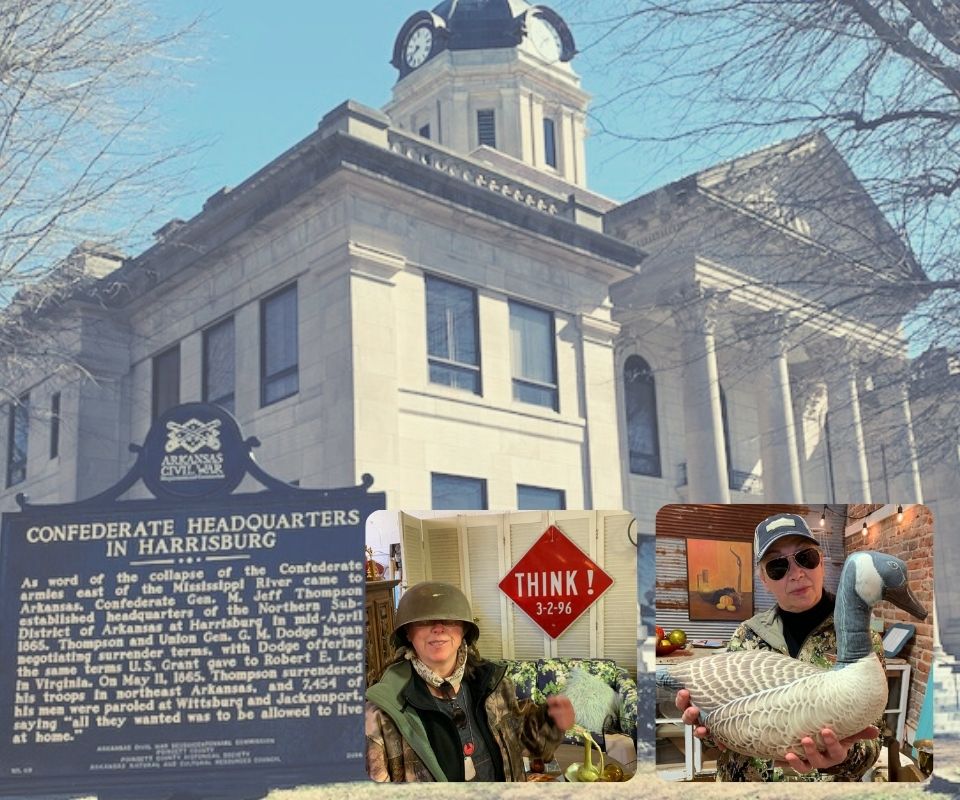 DIY Spindle Carrots Craft List
Gather the following materials: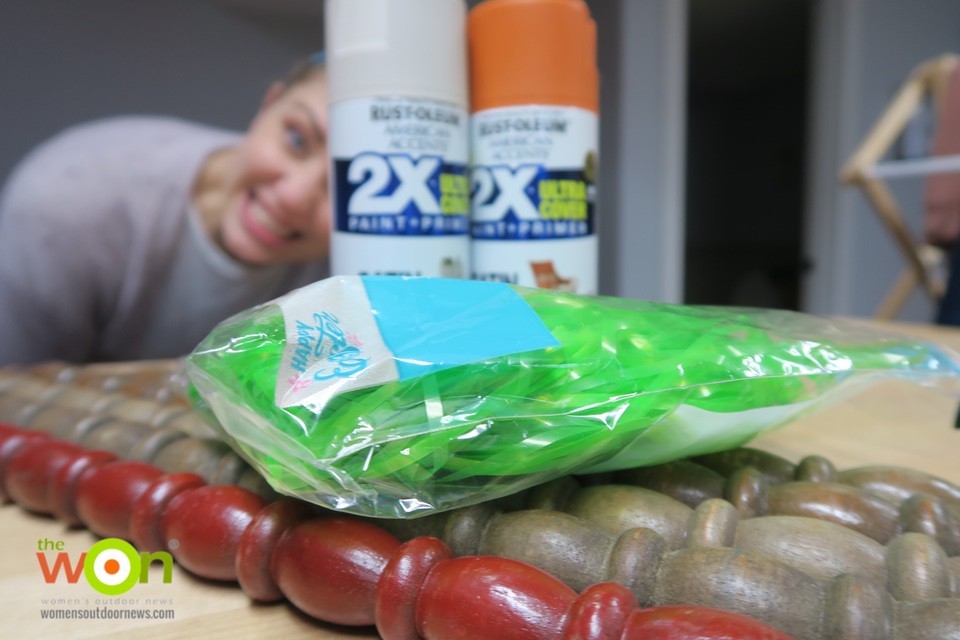 Old spindles (I think the ones I bought came from a Jenny Lind style crib.)
Hot glue gun, and a handful of glue sticks
Spray paint (whatever colors you desire for the carrots)
Green felt, Easter egg grass, bits of plastic greenery (for the tops)
Saw
Vise
Old feed sack or something to lay down for spray painting purposes
Scissors
Denatured alcohol, mineral spirits or acetone
Sandpaper in various grades
Drill (optional)
Gloves
DIY Spindle Carrots Craft Instructions
First, cut the carrots from the spindles, making sure to keep the pointy ends. I got two carrots from each spindle and cut them – after securing each one in a vise and then measuring either six or eight inches.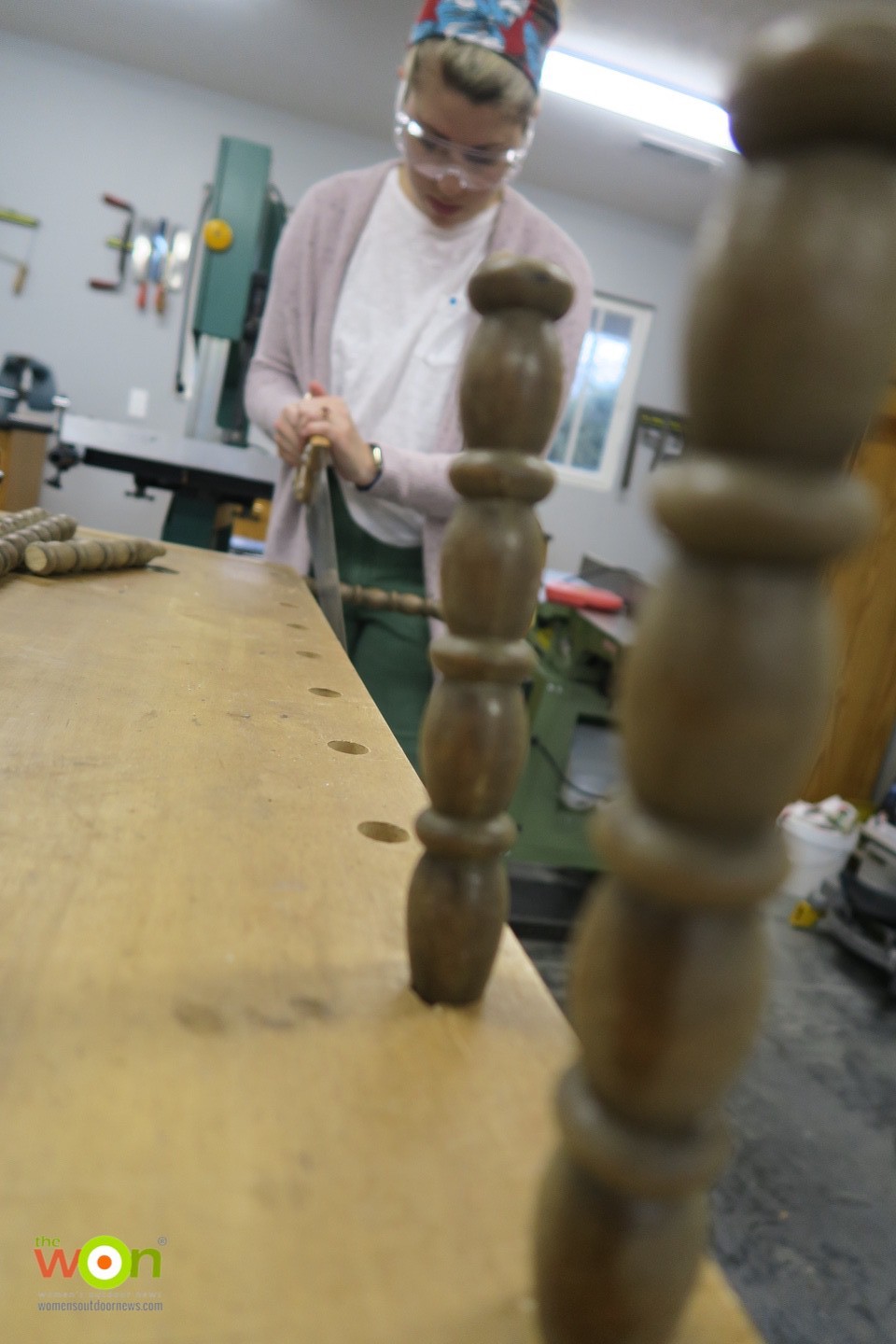 Then, take some denatured alcohol (or something of that ilk) and wipe down each of the spindle pieces.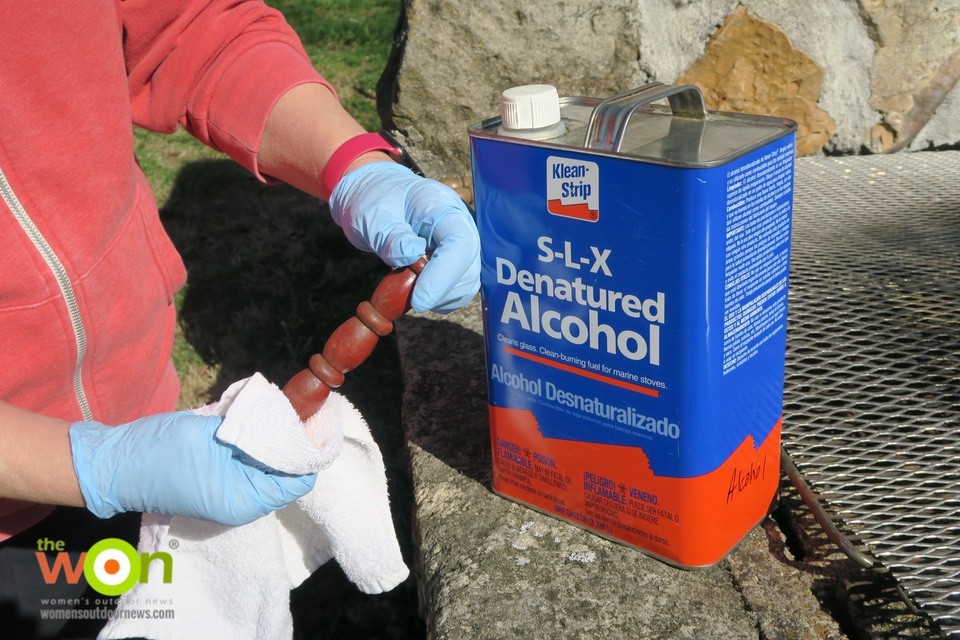 Lay the pieces on top of a paintable surface, or set a birdseed bag down outdoors in good ventilation, so you can spray the spindles. I chose an orange and an ivory color for the carrots. Actually, I may have created parsnips, come to think of it.
Spray, let dry, turn and repeat.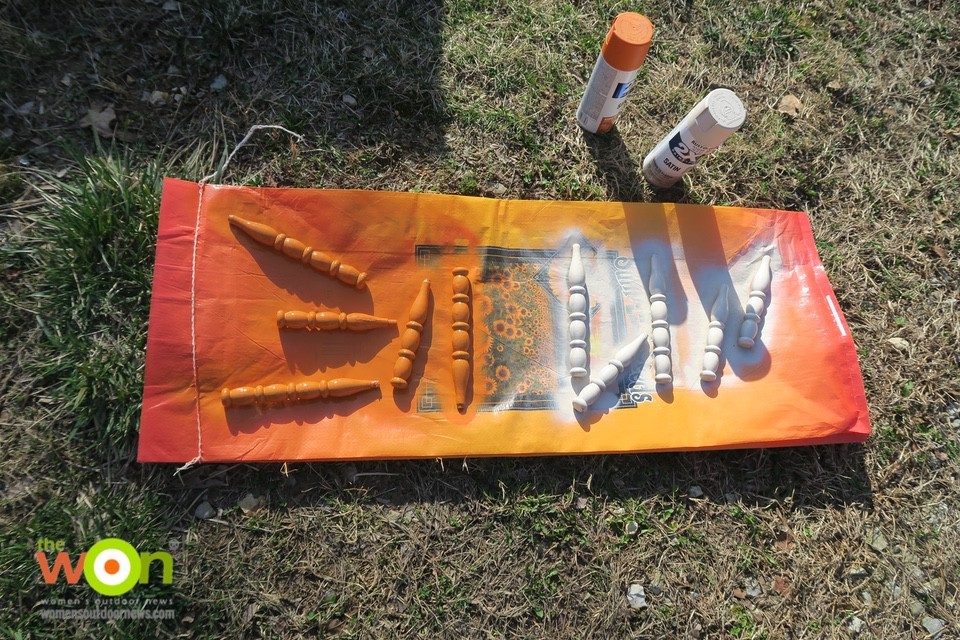 Then, sand the carrots to get rid of paint splotches and distress them somewhat. They are supposed to look a bit dirty, like they just got pulled for duty.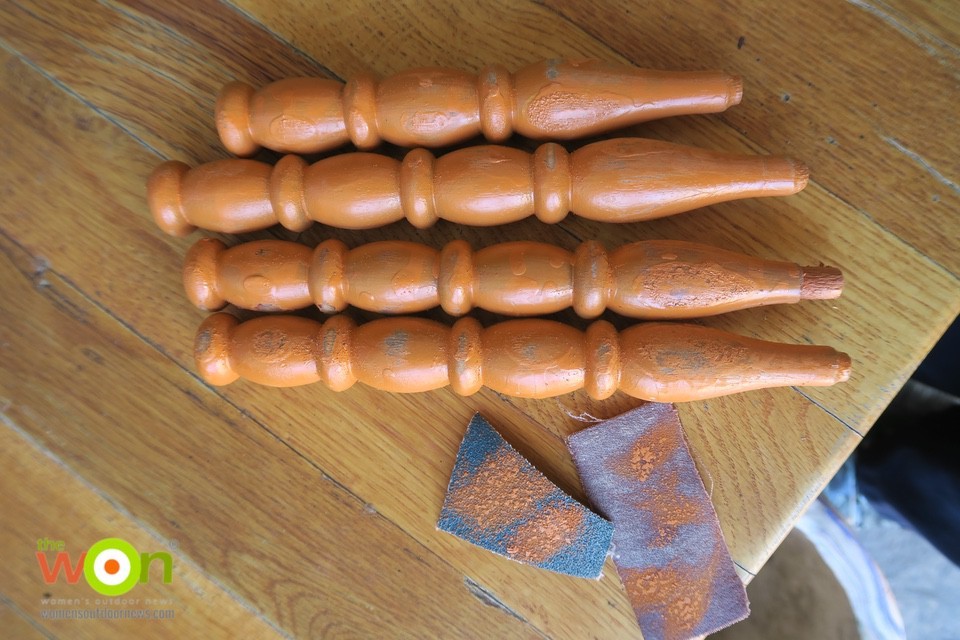 Cut the tops out of whatever materials you please, as long as they are in green. I used Easter egg grass, felt scraps and pieces of greenery.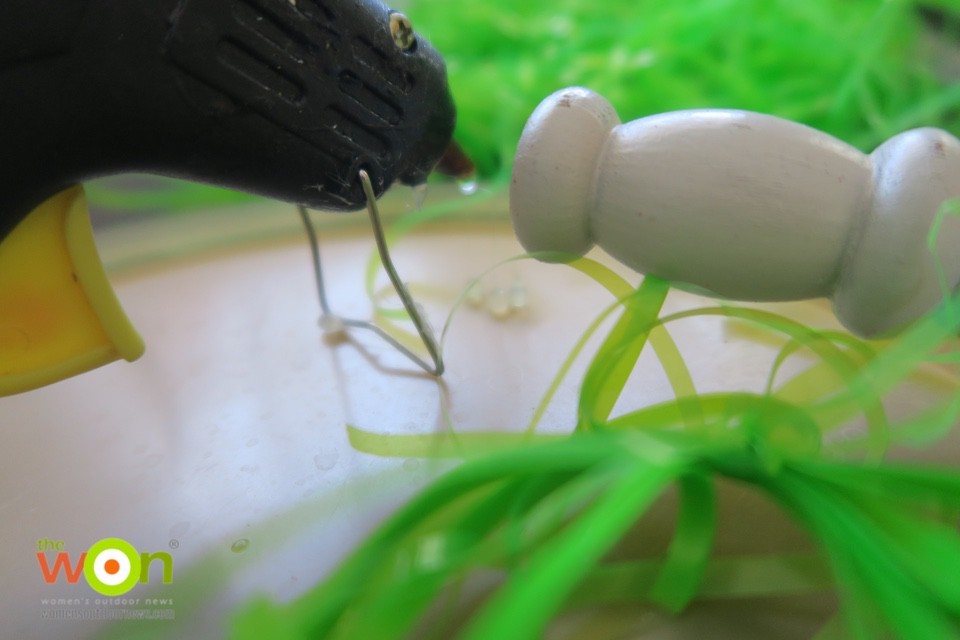 I glued the grass and felt onto the top ends of the carrots, but had to drill a tiny hole in the top of each spindle for the greenery stalk.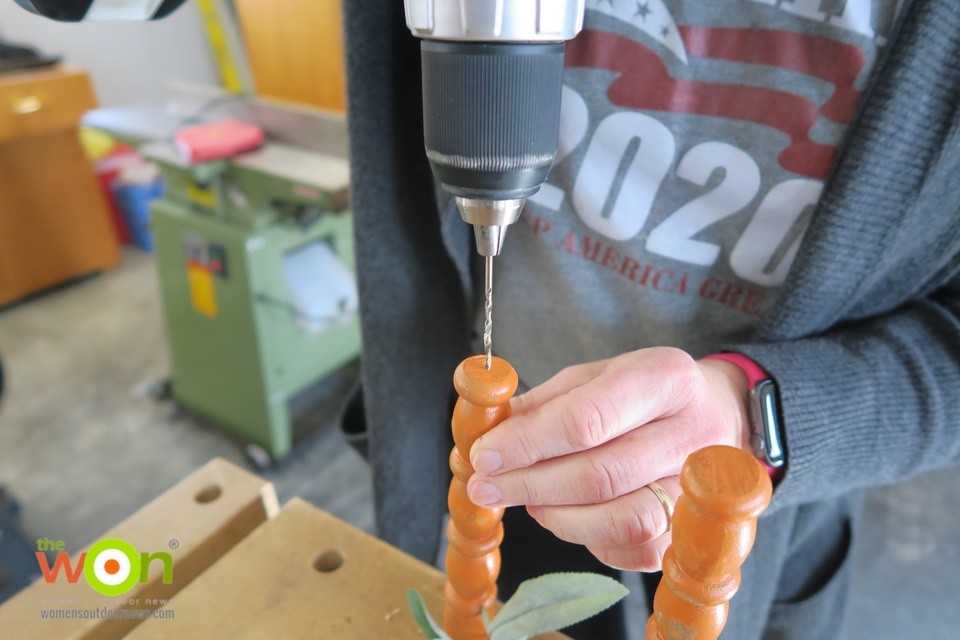 Place your bunch of carrots into a basket, bowl, container of some type and … enjoy!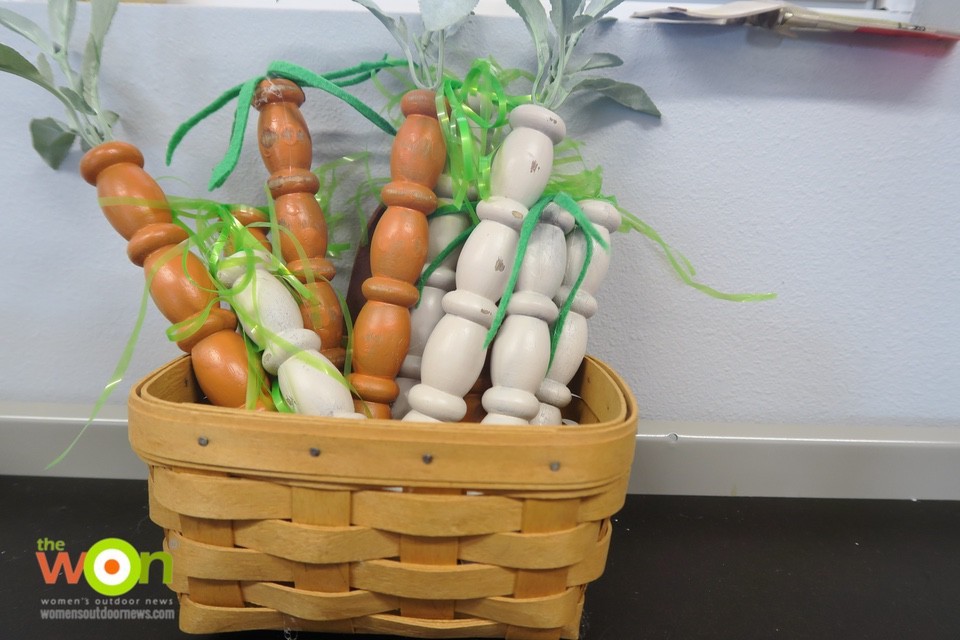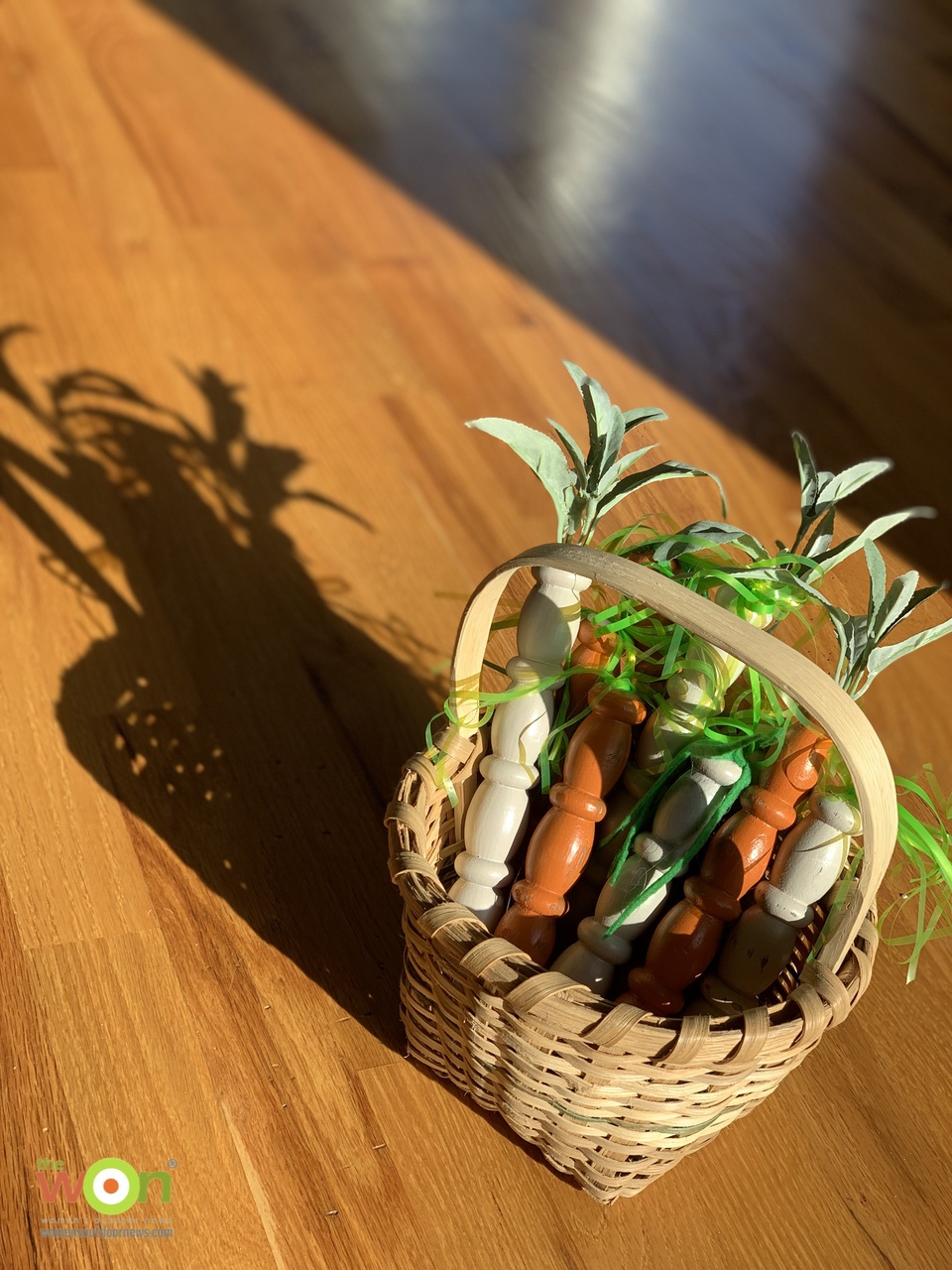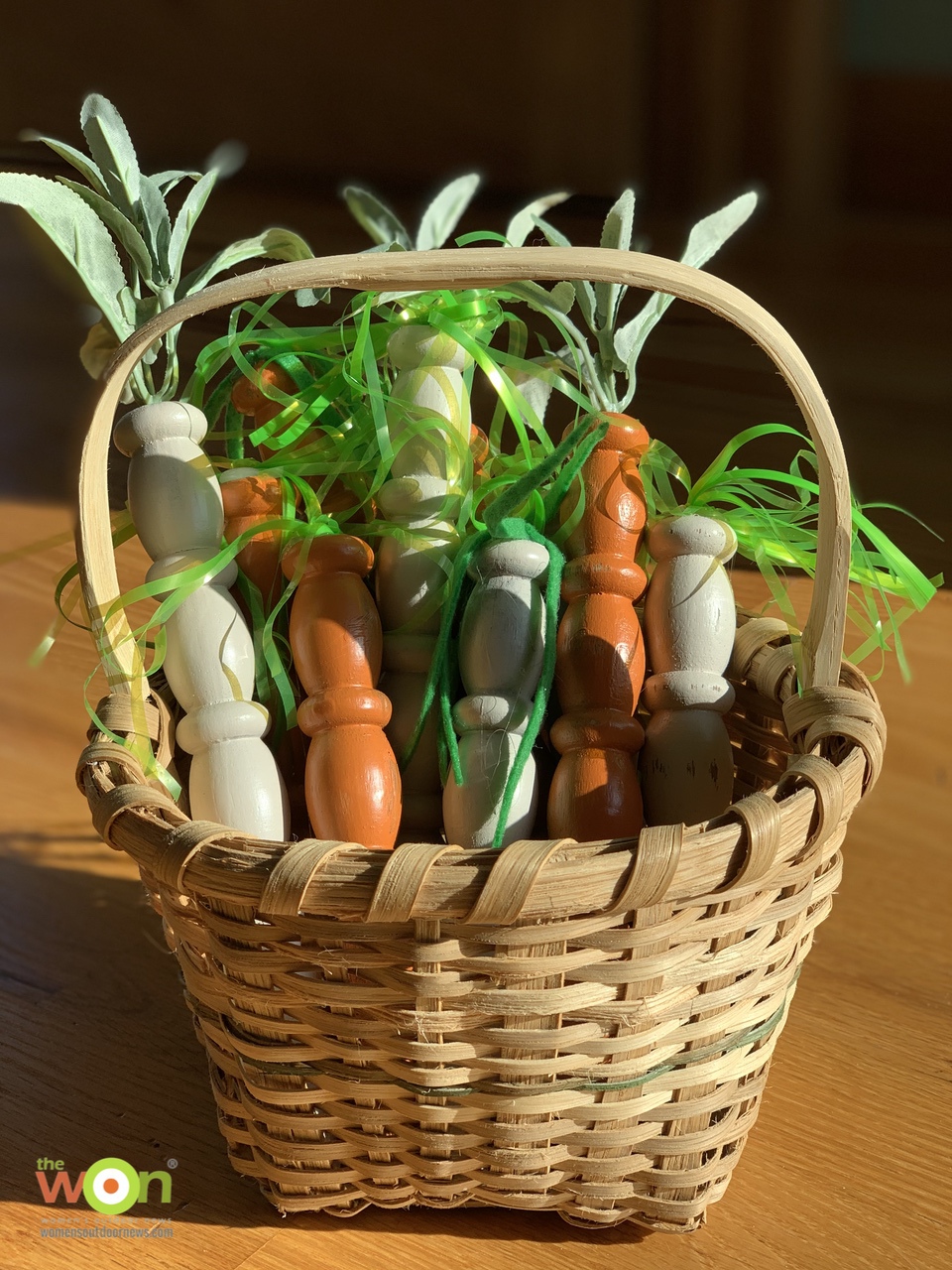 About Barbara Baird

Publisher/Editor Barbara Baird is a freelance writer in hunting, shooting and outdoor markets. Her bylines are found at several top hunting and shooting publications. She also is a travel writer, and you can follow her at https://www.ozarkian.com. View all posts by Barbara Baird →