Lockdown Products to Organize Your Firearms Safe
Do you have a Puck by Lockdown yet? You may have read, Why You Need a Lockdown Puck, where Babbs shared some ways she uses it in her own home. Are you aware of all the other products Lockdown offers? The following list highlights some of their products for organizing your firearms safe.
Sponsored by American Outdoor Brands
Organize Your Firearms Safe
Light it Up
No more searching through your vault in the dark. Step into the light with Lockdown's lighting products.
Cordless LED Vault Light
Light up the dark corners of you safe with your choice of two different LED lights.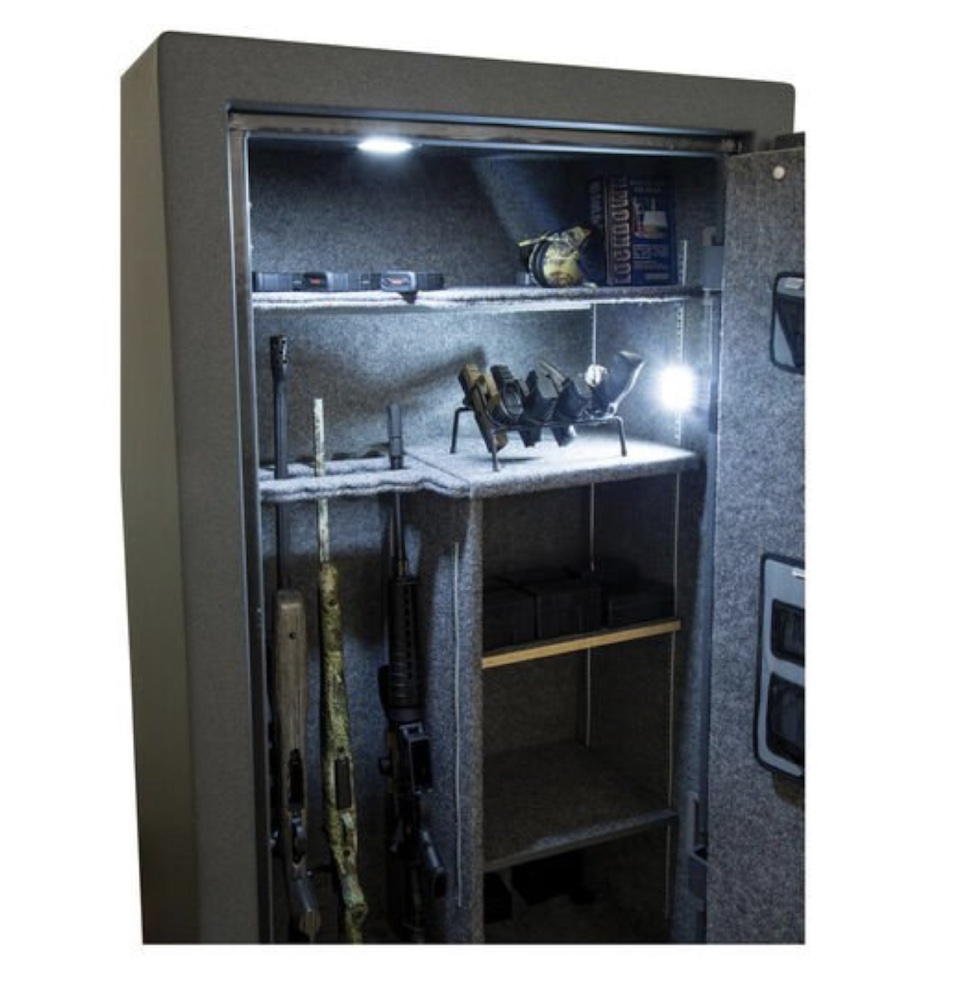 Automatic Cordless 25 LED Vault Lights automatically turn off and on with their built in motion sensor. Arriving in packs of two with an MSRP of $43.99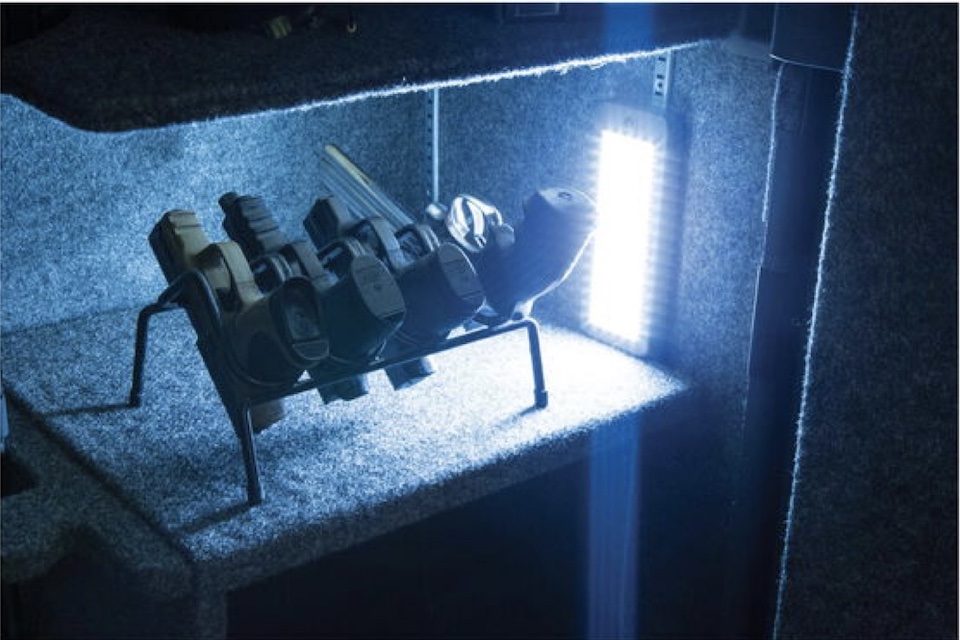 Cordless 75 LED Vault Light, with its 95 total lumens output, has a traditional on/off switch for operation. MSRP: $21.99
Vault Lighting Kit
This easily installed light kit is made of a flexible rope design that allows a user to attach it in any configuration necessary to light up the entire interior of the vault.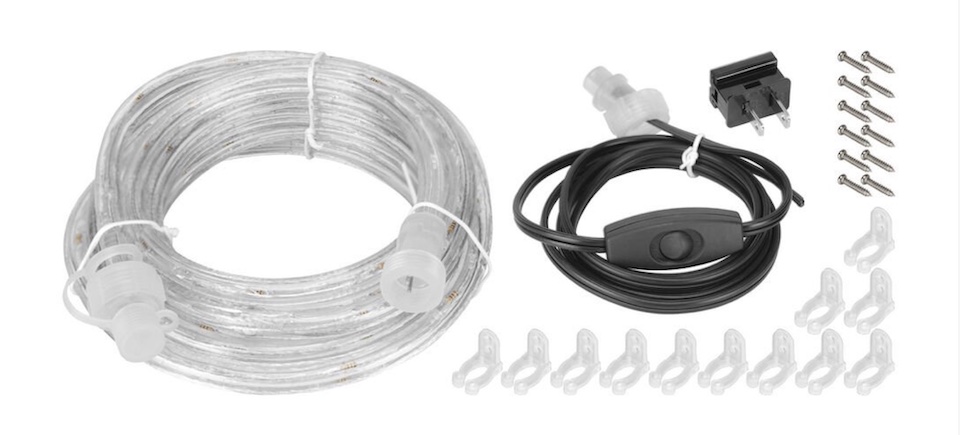 The Vault Lighting Kit includes a 12-foot section of bright white lights with a 6-foot power cord and an in-line on/off switch. MSRP: $39.99
Hanging Organizers
Currently Lockdown offers four different types of hanging organizers. All pockets are made of heavy duty mesh with elastic bands.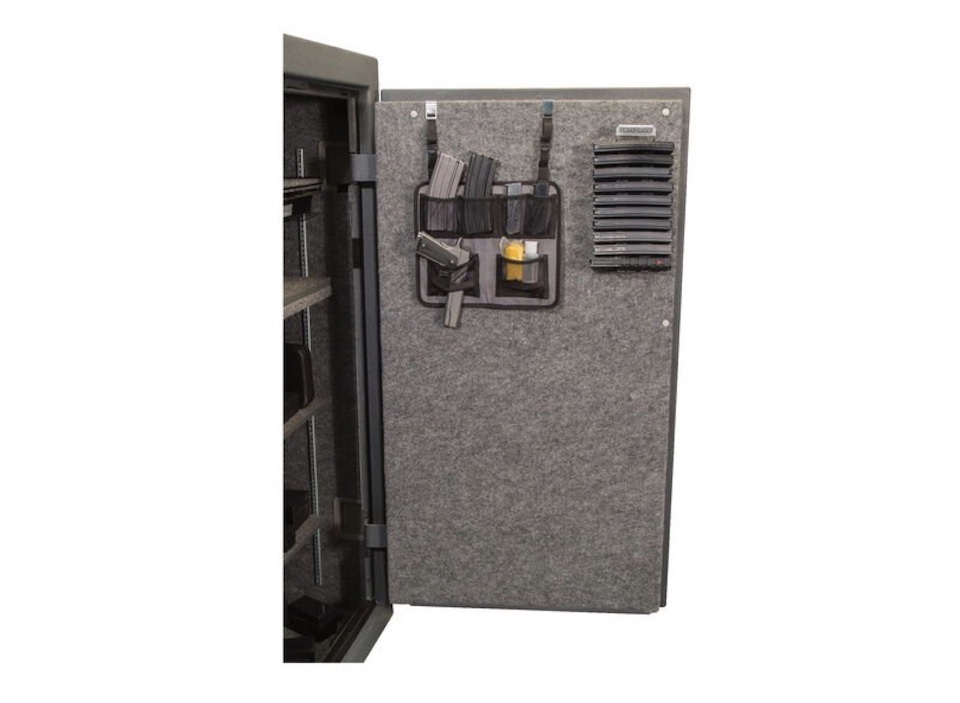 Universal Vault Door Organizers (available in small, and medium) have a variety of pocket sizes and configurations. They're perfect for organizing smaller loose items. MSRP: $21.99 and $23.99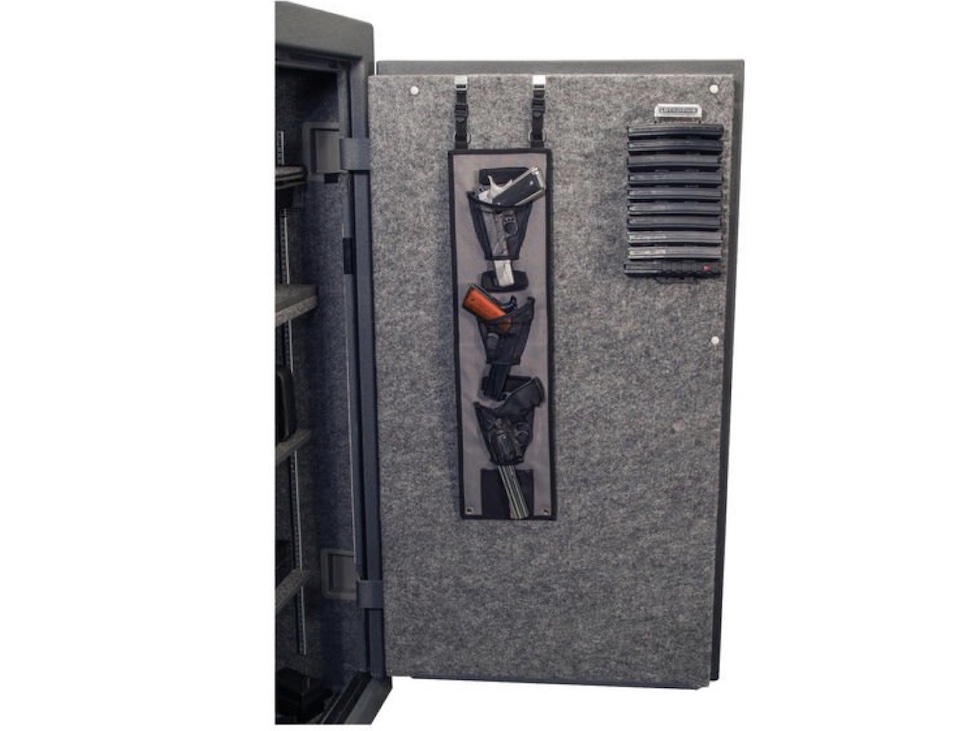 Handgun/AR Upper Hanger holds three handguns or an AR-15 upper on each side. MSRP: $32.99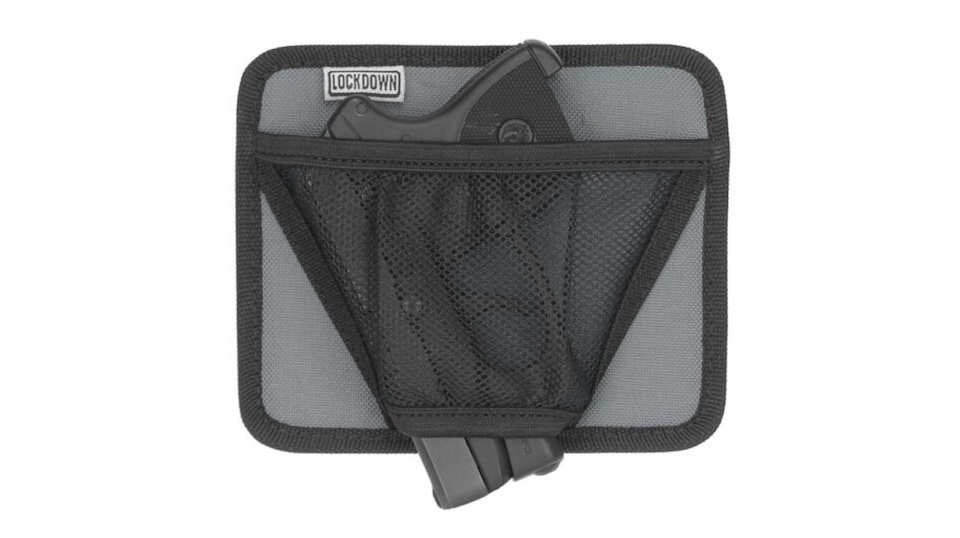 Handgun Hanger is wedge-shaped, with an open bottom, that allows the barrel to protrude. This makes it able to hold various sized pistols and revolvers. MSRP: $21.99
Handgun Racks
Handgun racks are available in barrel up and barrel down. Both are made from large, over-molded, vinyl coated wire construction, which helps protect against firearm damage.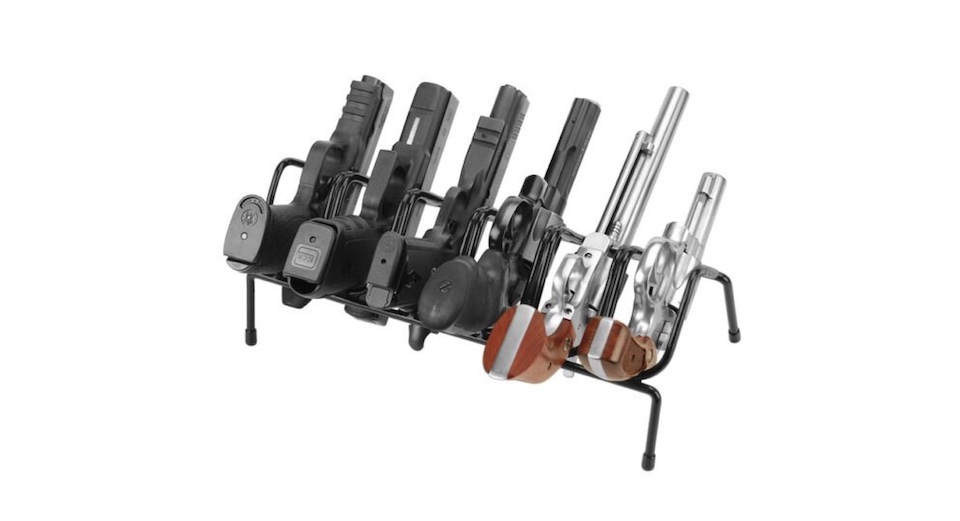 The barrel up design is sold as four or six gun holders. MSRP: $11.99 and $14.99.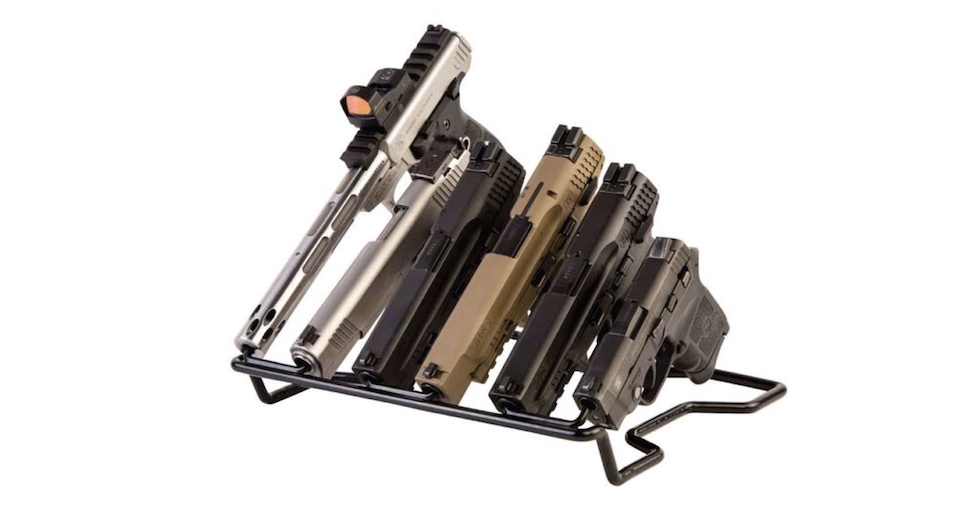 The barrel down design is offered in a one or six firearms design. MSRP: $11.99 and $16.99
It's never too late to organize your firearms safe. Perhaps it's time to do a safe check, and see what you need for easy access and efficient storage. Check out these and more of the products Lockdown offers for organizing the firearms in your vault on their website.
About Michelle Cerino

Michelle Cerino, aka Princess Gunslinger, entered the firearms industry in 2011 when Cerino Training Group was established. She immediately began competing in both 3-Gun and NRA Action Pistol, becoming a sponsored shooter. Michelle is currently a columnist and Managing Editor of Women's Outdoor News, as well as owner of Pervenio LLC. She also manages social media for Vera Koo and GTM Original. Michelle encourages others to step out of the comforts of home and explore. View all posts by Michelle Cerino →