How to Hunt for Morel Mushrooms
In the spring, about the time the turkeys start to gobble and the May apples bloom here in the Ozarks, morel mushrooms pop forth from the ground. If there could be an "April Madness," following "March Madness," it would have to involve morels — the delectable and delicious offering from Mother Earth to our palettes. Sautéed, fried, battered, dried and used in soups, stews, on steaks and as appetizers, these earthy, beefy, short-lived gifts might be the best mushrooms in the world. I've spent more than 40 years in the field, looking for these fungi. Here's how to hunt for morel mushrooms.
How to Hunt for Morel Mushrooms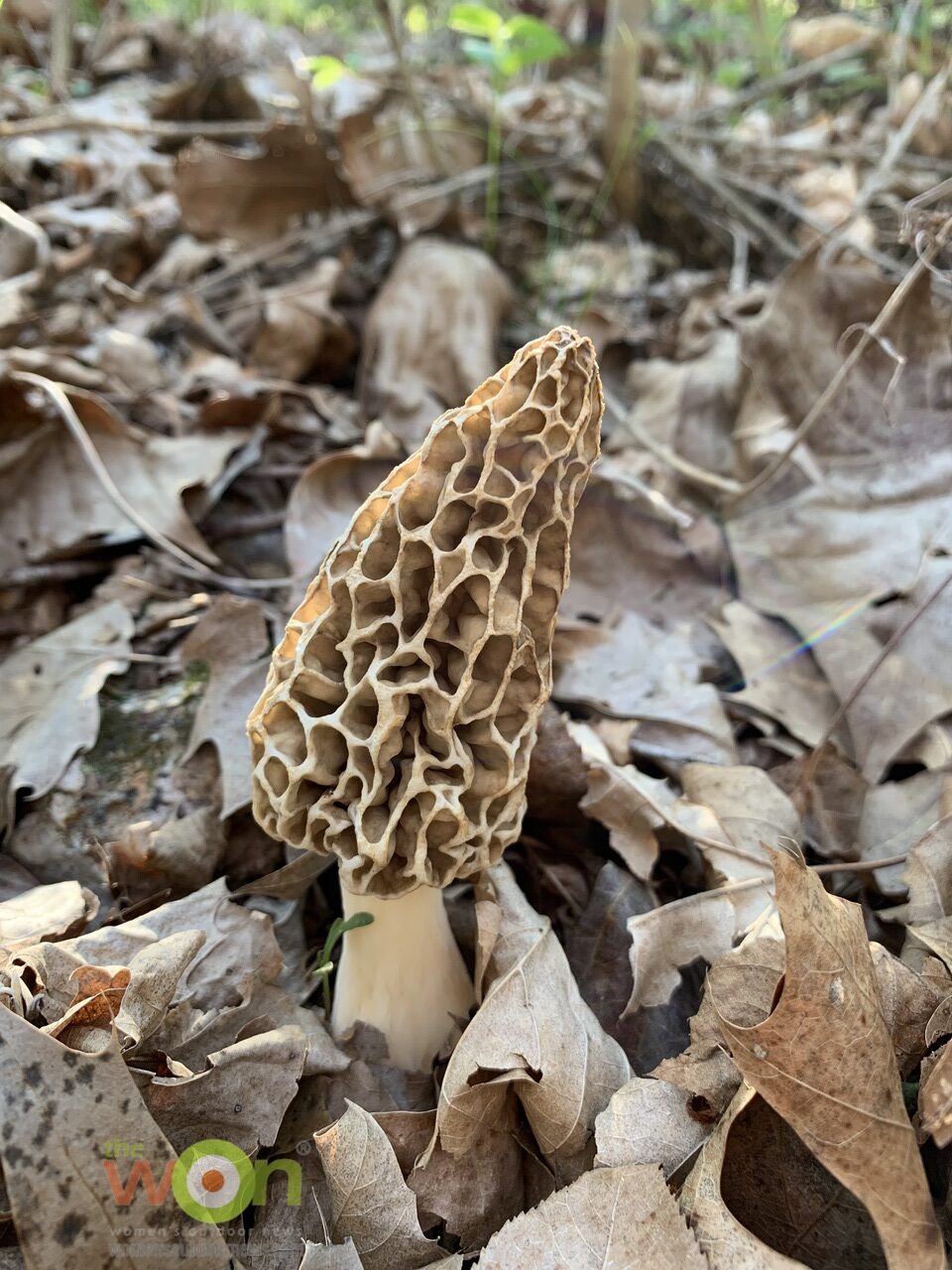 So many people don't even know where to begin. I recommend that you find someone who knows how to find morels and ask that person to teach you how to do it. Of course, that doesn't mean you are expecting your friend to take you to secret spots, the honey holes. That's asking a lot of any friend, although I have introduced a few of my good friends to the right spots on our place.
We find success in our woods in a couple of locations, and that's where we have sycamores, water and lots of leaf debris and decaying wood. We usually find morels on southern-facing slopes and the temperatures must be in at least the 60s by day. The ground, supposedly, is supposed to have warmed to around 50 degrees.
Facebook for Fungi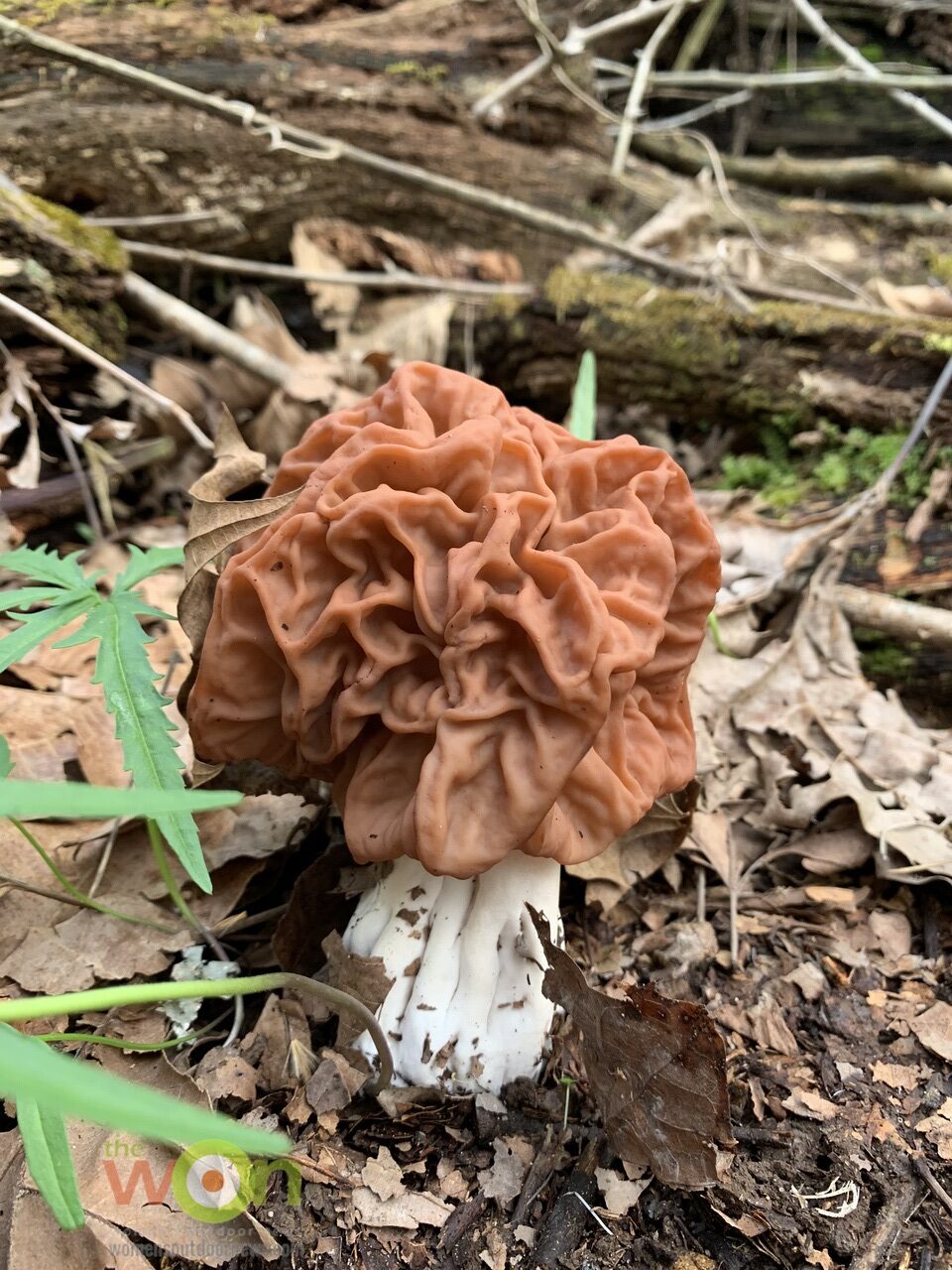 The best way, though, is to use technology, namely Facebook, to find when morels have popped from the earth. For the Ozarks, this one, Missouri Morel Hunting, is really good. It even offers a map that shows where morels have been found statewide. Perhaps you have a more regionally specific Facebook fungi group?
Boots on the Ground
My friend said she walked through her woods, looking for morels. Walking won't do it. Of course, you have to walk, but also, you must stop and look — frequently. Make sure you know exactly what you're looking for before you go. Here are examples of morels in Missouri.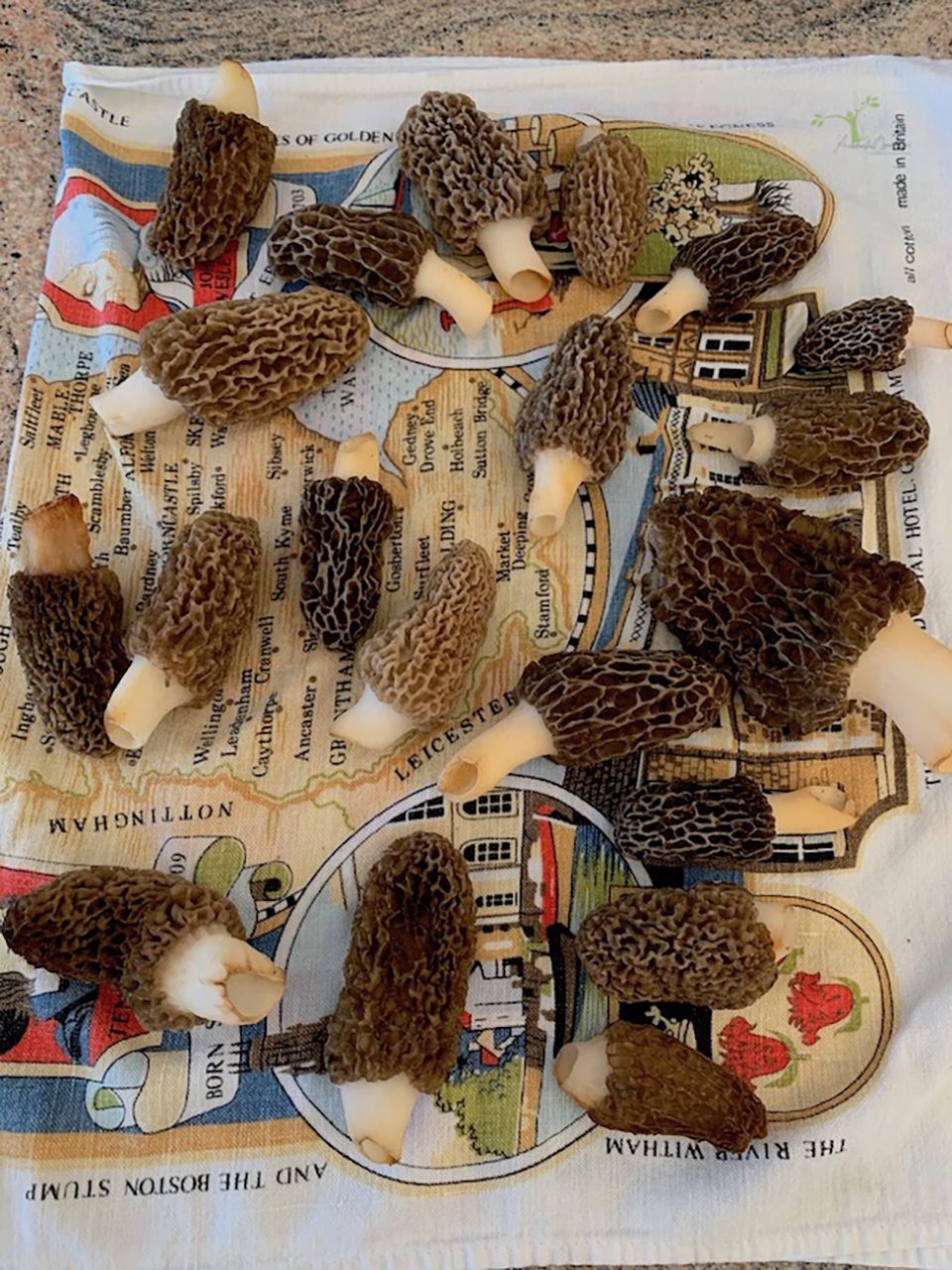 I have found that when I find one, there quite often is another 2 or 3 nearby. The best way to look is to get down at morel level, and after cutting it off at the stem with a knife and placing that mushroom into a net bag – such as a potato or onion bag or lingerie washing bag – then look around. Leaves hide smaller mushrooms that have not poked through yet, and also, they are so perfectly camouflaged in leafy debris.
What to Wear While Mushroom Hunting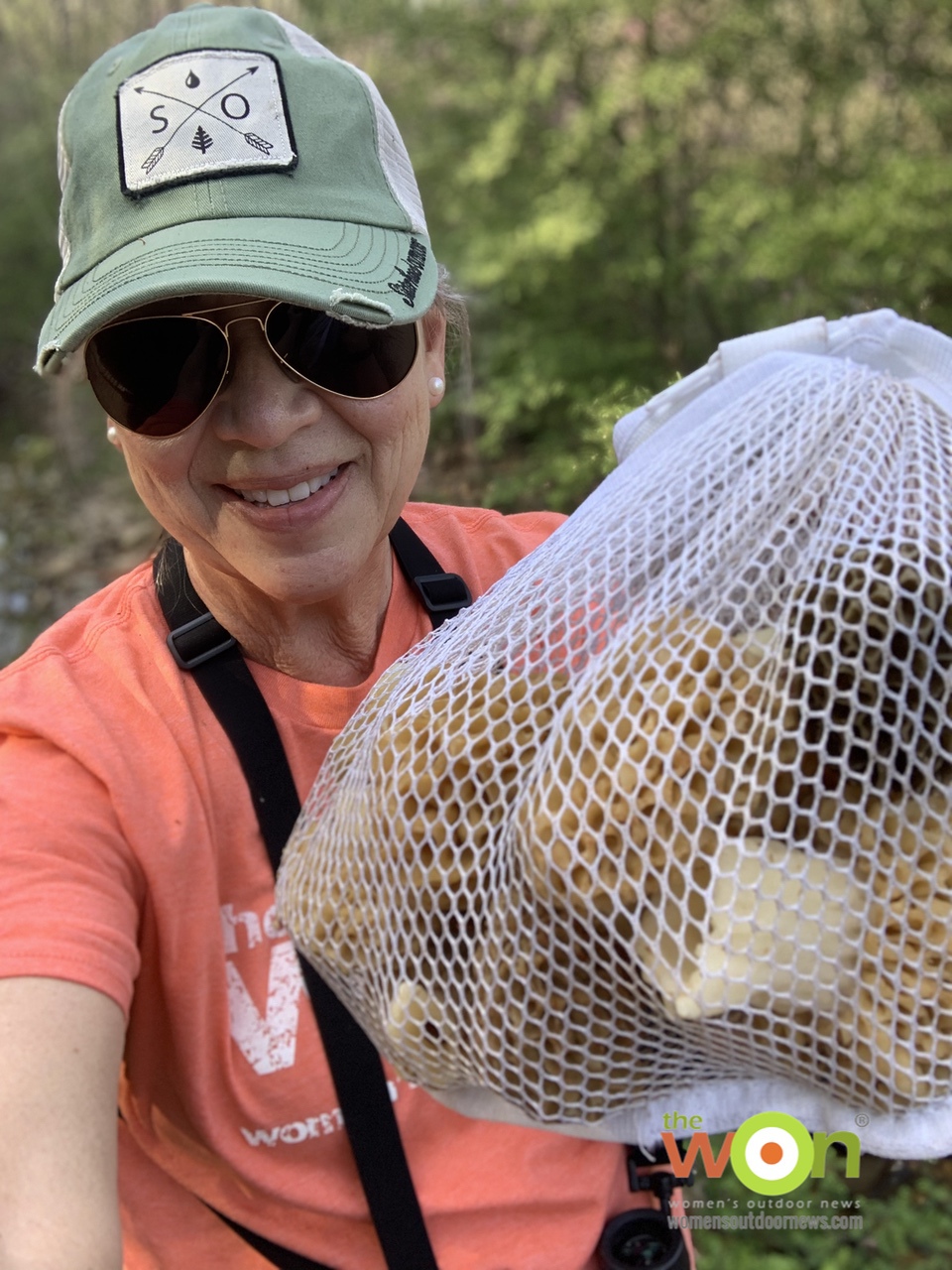 Since hunting for morel mushrooms coincides with turkey hunting in several states, make sure you wear some blaze orange (most definitely if you're on public lands) so that hunters will recognize you as a person, and not a turkey. A baseball cap would be good for this purpose. Do not wear red, blue or just dark colors. Turkeys have red and blue heads.
Wear sturdy boots. I prefer 8-inch tall models, so that my ankles don't turn. Believe me, I've been down an old logging road and blown out an ankle, and had to wait for an hour for retrieval. Currently, I'm wearing Lacrosse's Windrose model.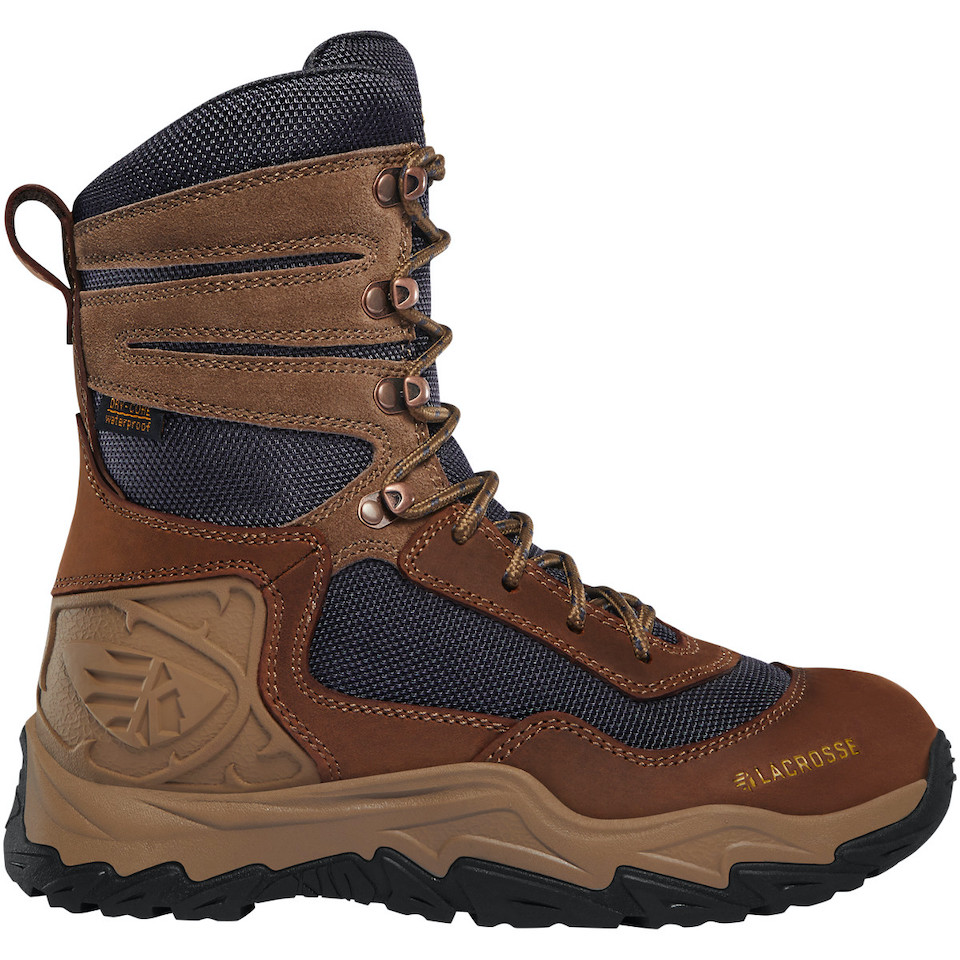 Wear pants with cordura built in, such as upland bird pants. Or, invest in some bird-hunting type chaps. Mushrooms love to grow in briar-filled and thorny areas.
Make sure you wear comfortable socks and have good insoles in those boots, too. Makes all the difference.
Wear glasses, preferably safety glasses that wrap around. You'll need to protect your eyes from low-hanging branches and brambles. Polarized sunglasses will help distinguish patterns.
Wear a long-sleeved shirt. Otherwise, you'll wind up looking like you got into a fight with a cat.
Wear a pair of binoculars with a harness so you can check across creeks before you wade them, or look farther up a path.
If you like to wear gardening or work gloves, wear 'em.
Always wear a hat, in case a rose bush decides to try to grab you.
Carry These Things While Mushroom Hunting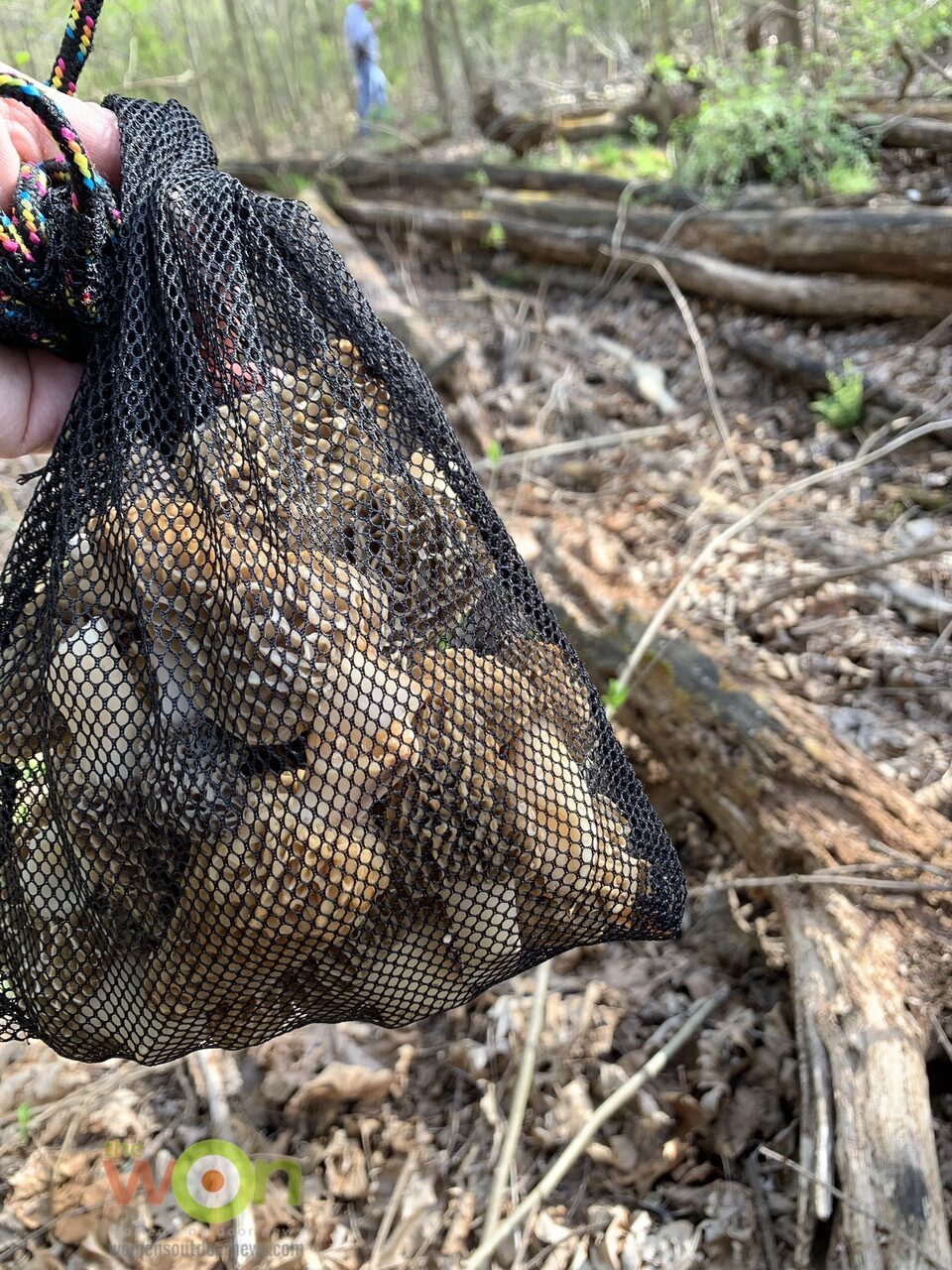 Net bag so that spores will spread from the mushrooms
Sharp pocket knife to cut the mushroom off and leave some of the stem
Phone with a GPS marking app on it so that you can mark the spots where you found the mushrooms for next year's hunt
Don't forget to put tick spray (I use Permethrin) on your clothes before you go out. I have found that this concoction works the best. When I return from mushroom hunting, I peel off all clothes in front of the washing machine, and jump in the shower. Then, I use Dawn dishwashing detergent on a washrag, paying special attention to my face, hands, neck and arms – any place that I may have touched while out hunting. This method has prevented me from my annual poison ivy attack as well as given me the opportunity to check thoroughly for ticks.
What to Do with the Morels
I soak them in salty water for a little while and then, give them a light rinse and place on a tea towel to dry. Then, I put them into a paper sack in the fridge or cut them and dry them in my dehydrator to use in stews. They're also great, I hear, sautéed in butter or bacon grease, and placed on top of a hot steak after it comes off the grill.
For an out-of-this-world appetizer, make an egg wash with milk in a bowl, then, slice the mushrooms in half vertically, and drag through the wash. Place crackers of your choice (saltines, Ritz, whatever) into a Ziploc bag and crush with a rolling pin. Then, drop the mushrooms into the bag and just like "Shake and Bake" says, shake it and then, place each mushroom into a hot skillet with either bacon grease or butter. You decide. Fry till crispy.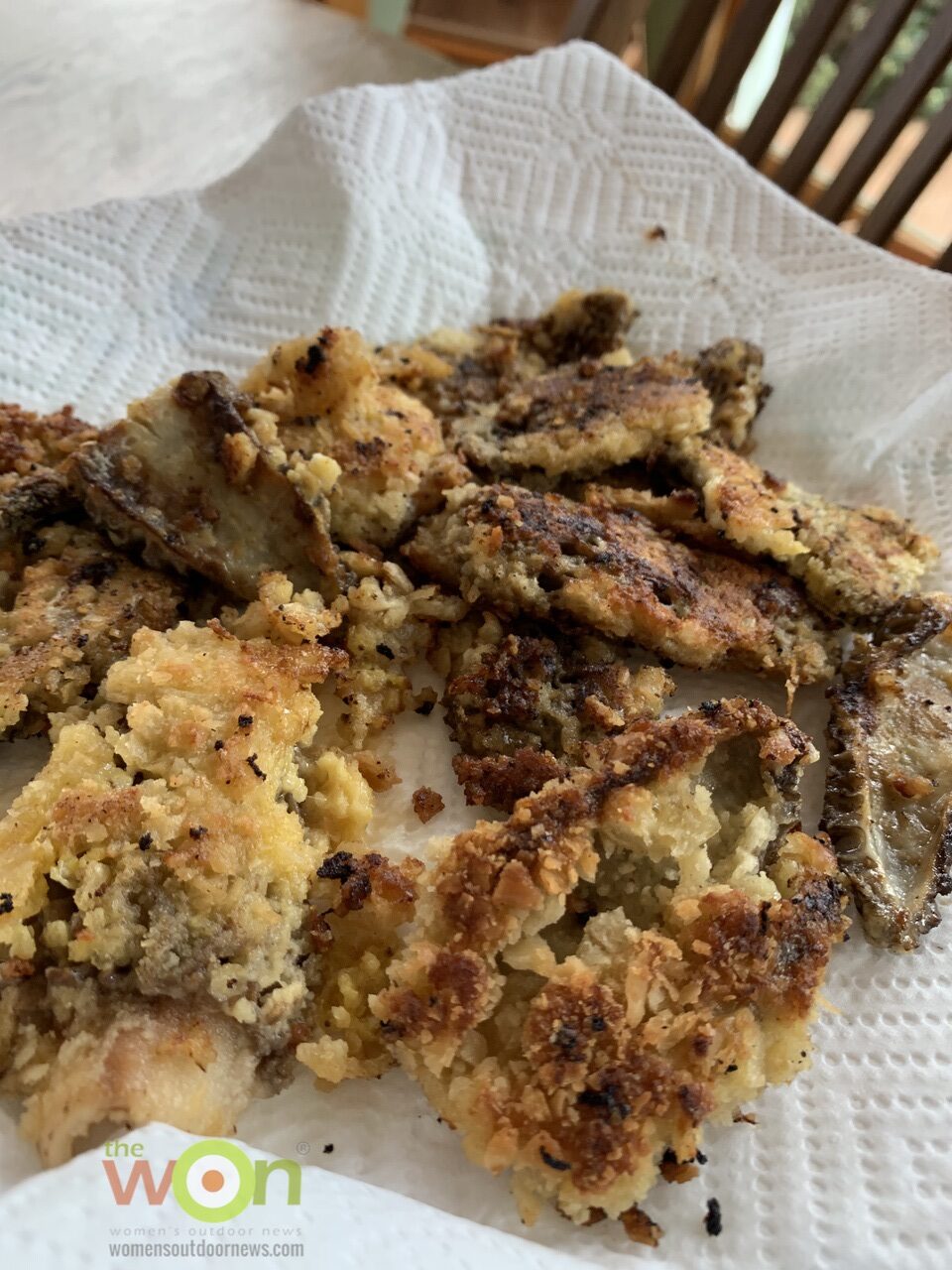 Leftovers (if there are any) might be enjoyed mixed in with scrambled eggs the next morning.
You can always pop over to my travel blog's Facebook page and tell me where you're finding them, and how you're eating them!
If you want to read more about how to find morel mushrooms, check out these posts.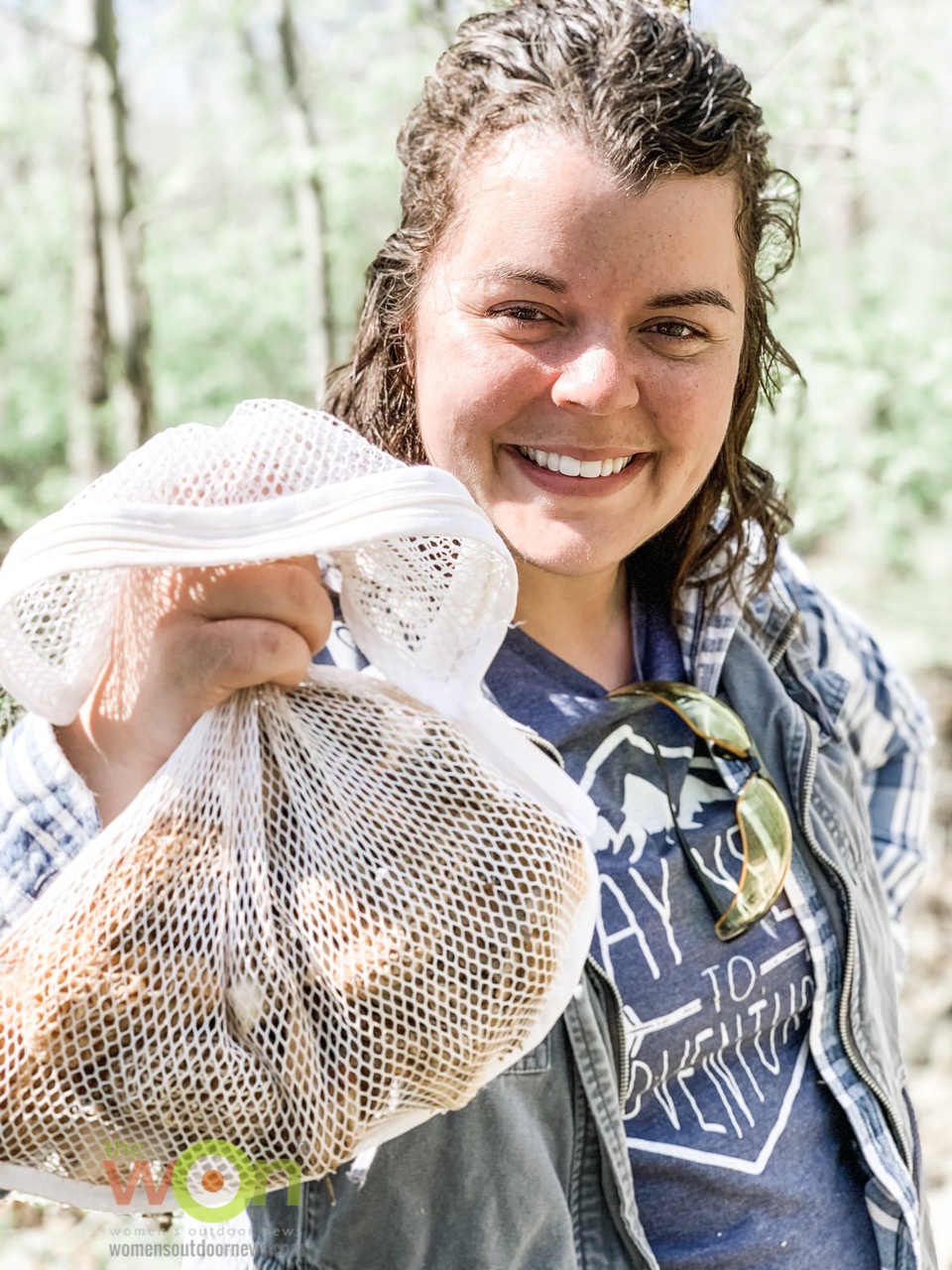 About Barbara Baird

Publisher/Editor Barbara Baird is a freelance writer in hunting, shooting and outdoor markets. Her bylines are found at several top hunting and shooting publications. She also is a travel writer, and you can follow her at https://www.ozarkian.com. View all posts by Barbara Baird →